The world's tallest moving observation tower opened Thursday in the seaside resort town of Brighton, England. The British Airways i360 is designed by Marks Barfield Architects, the team responsible for the London Eye. (The BBC reports that some local naysayers have branded it the "i-sore.")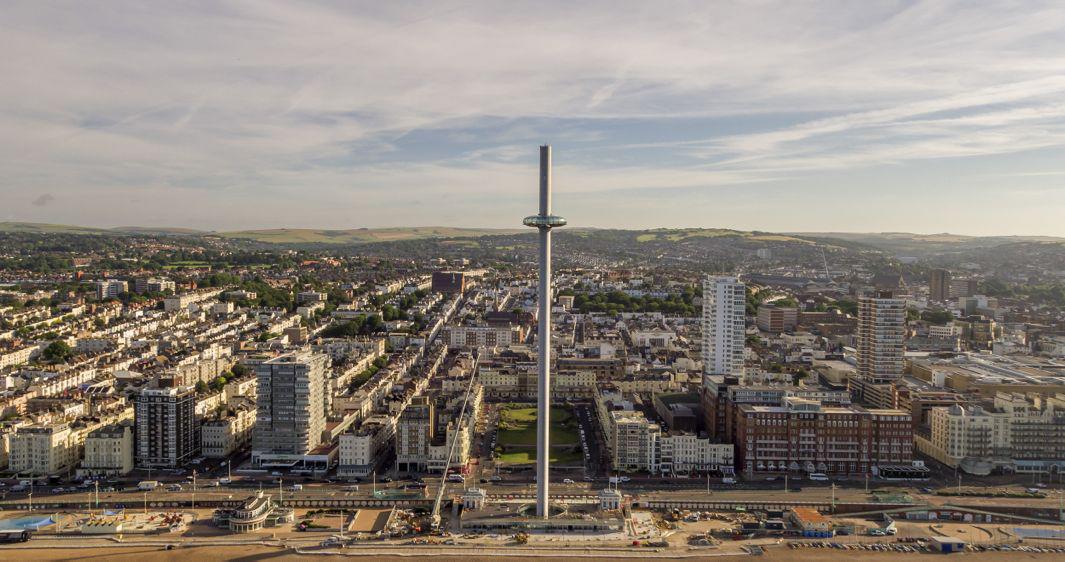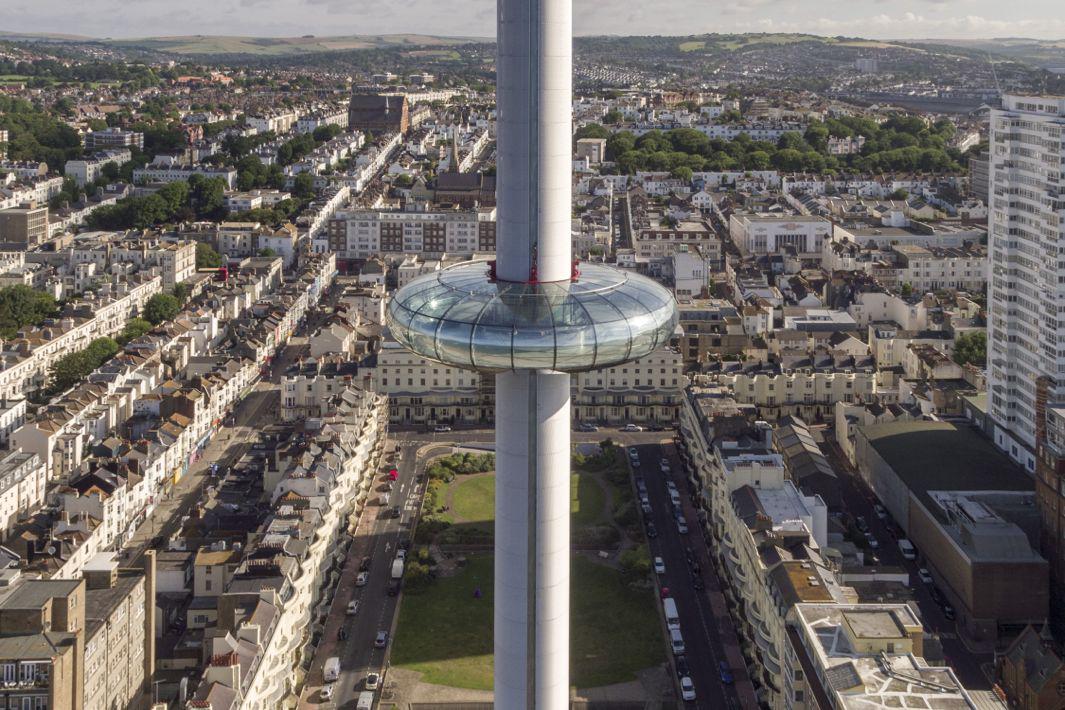 A hand-crafted Italian glass viewing pod carries groups of up to 200 visitors some 400 feet up the Dutch steel shaft of the 531-foot-tall tower to admire 360-degree views across Brighton, the South Downs, and the English Channel. This being Britain, there's a bar on board to keep you libated during the 20-to-30-minute trip.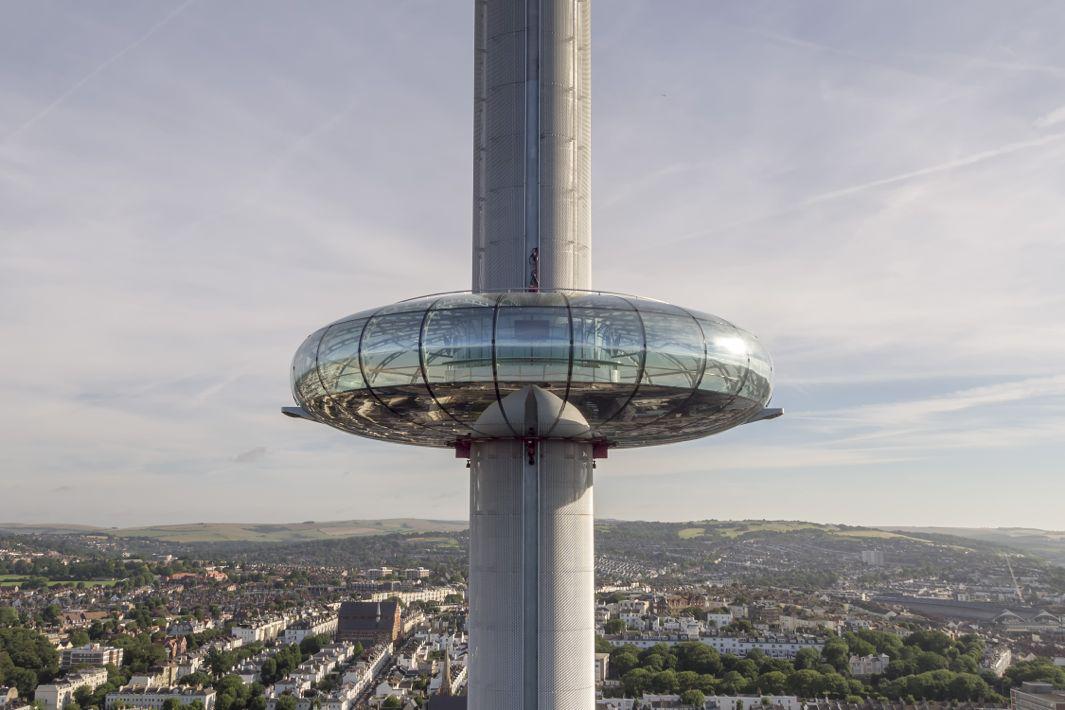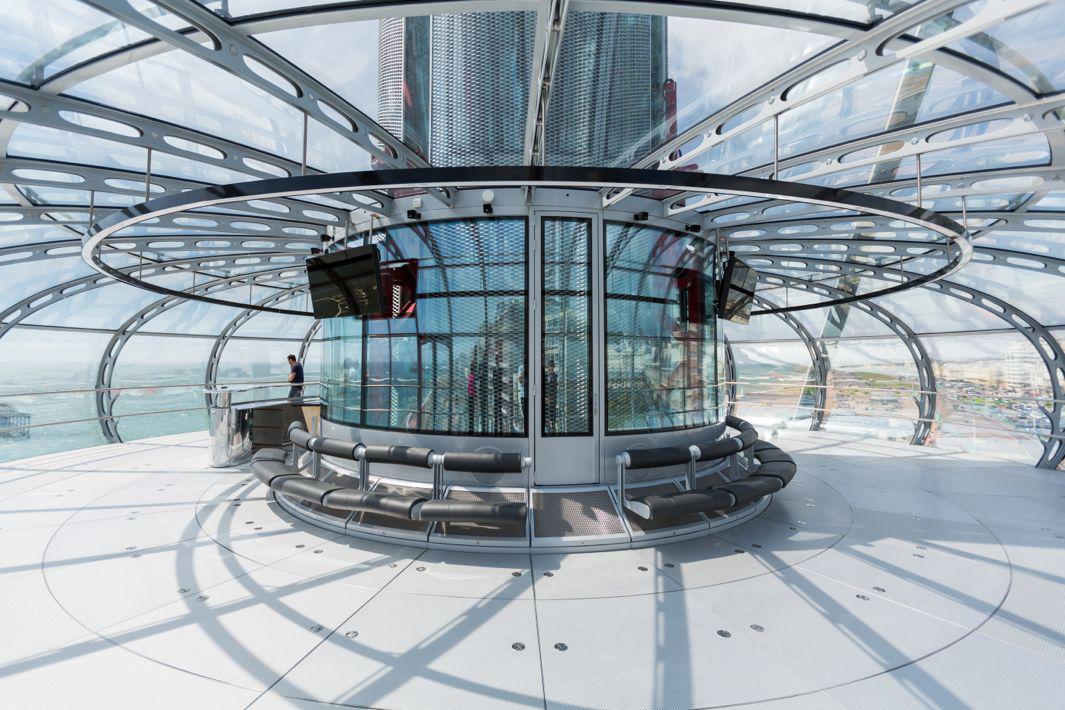 British Airways i360 chief executive Eleanor Harris said in a press release that in addition to being the world's tallest moving observation tower, it's also the world's first vertical cable car and holds the Guinness World Record for the world's most slender tower.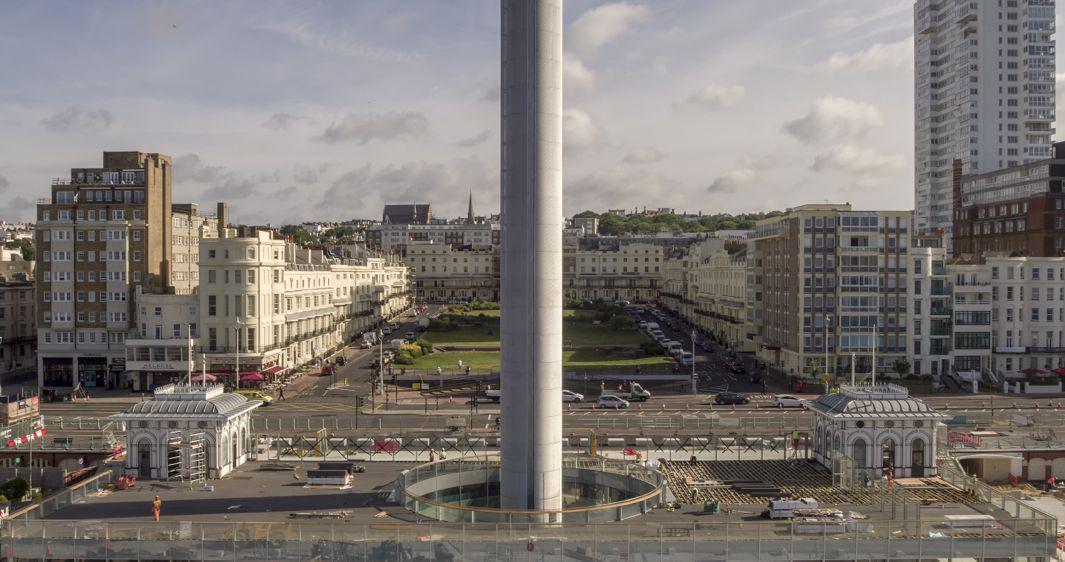 Positioned near the historic West Pier (built in 1866, falling apart since it was closed in 1975), the "modern day vertical pier" invites visitors to "walk on air" just like the West Pier "invited Victorians to walk on water," architects David Marks and Julia Barfield said in a project description.