The 2016 presidential election has thus far failed to create an instantly iconic image like Shepard Fairey's 2008 "Hope" poster, but that doesn't mean that America's designers aren't giving it their best.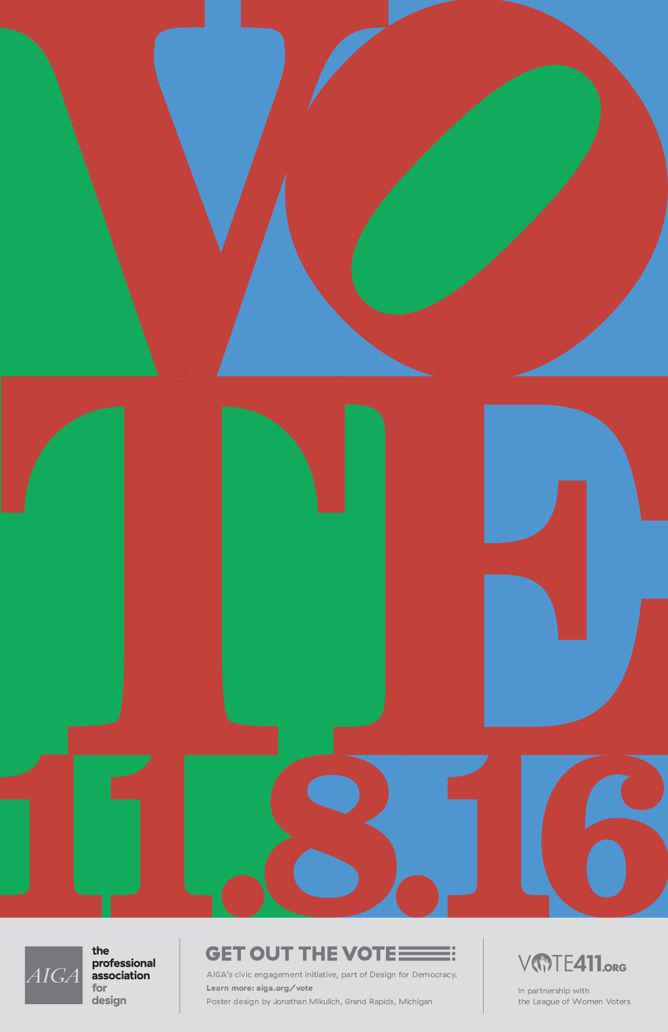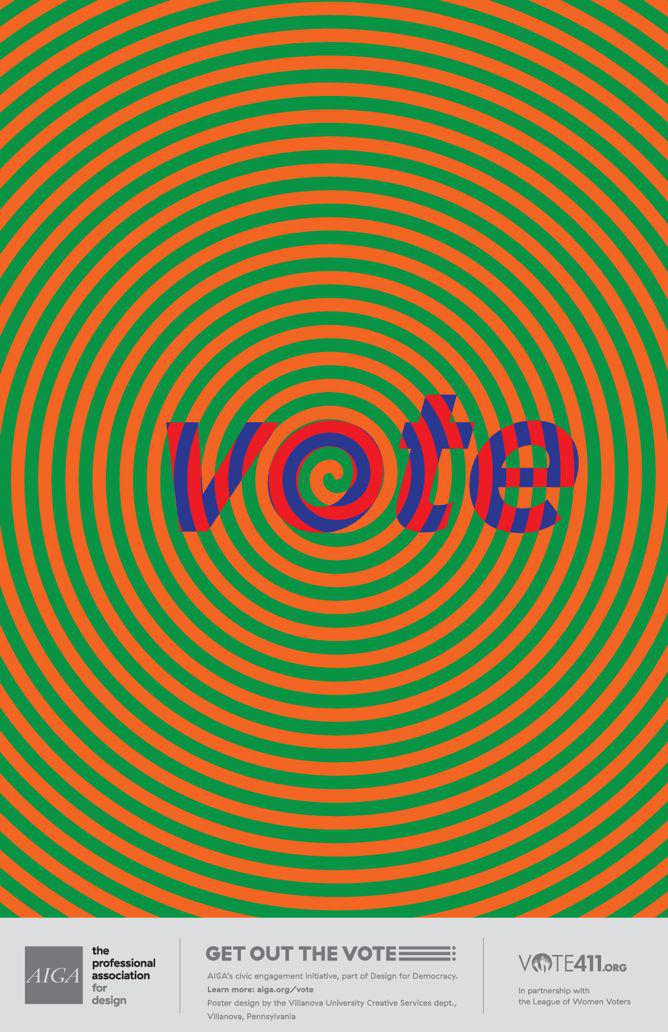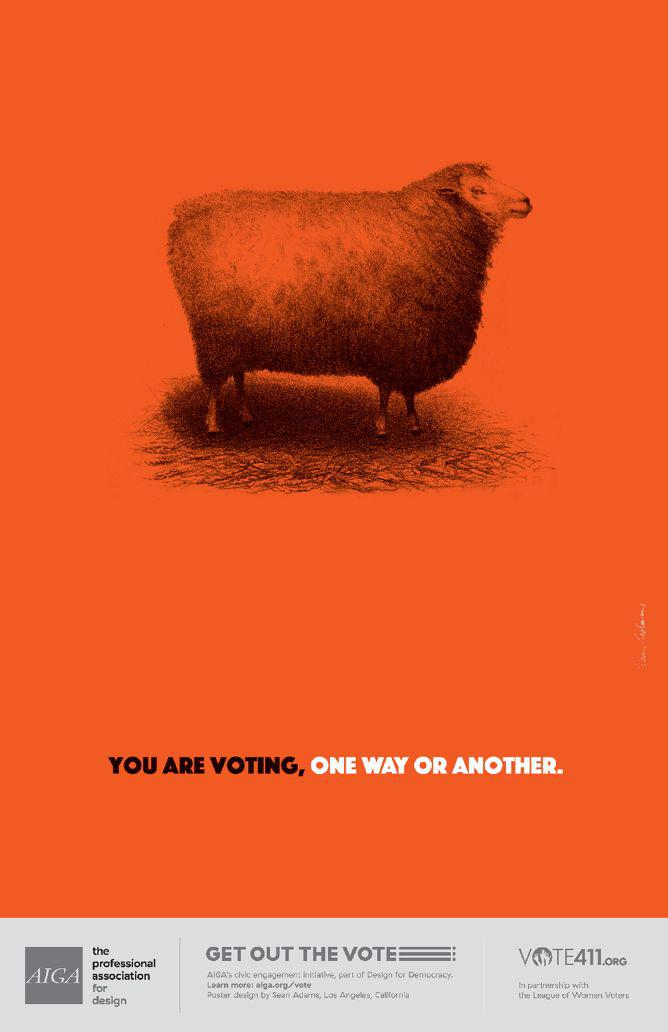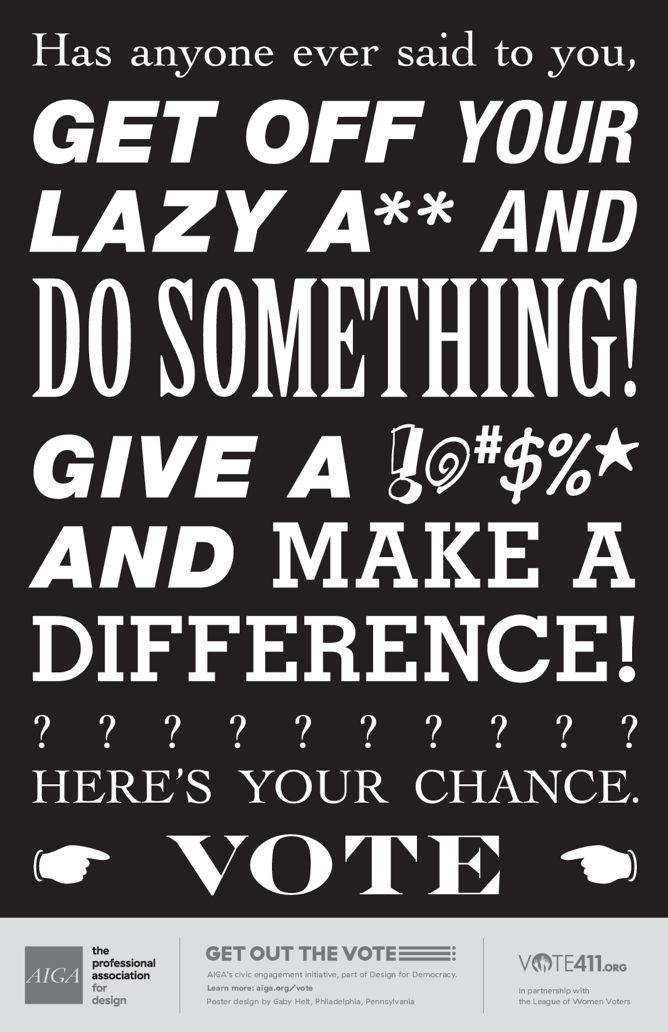 Since 2004, AIGA's Get Out the Vote campaign has been inviting its 25,000 designer members to create free, downloadable posters that harness "the power of design to motivate the American public to register and turn out to vote in the 2016 general election, as well as local elections to come," according to the New York City–based professional design association's website.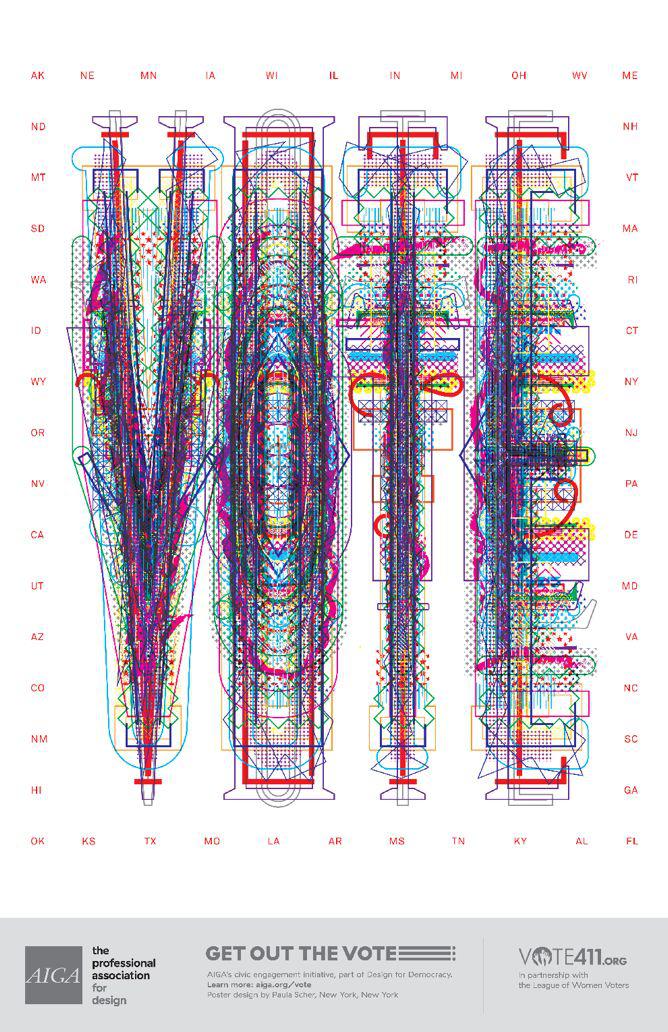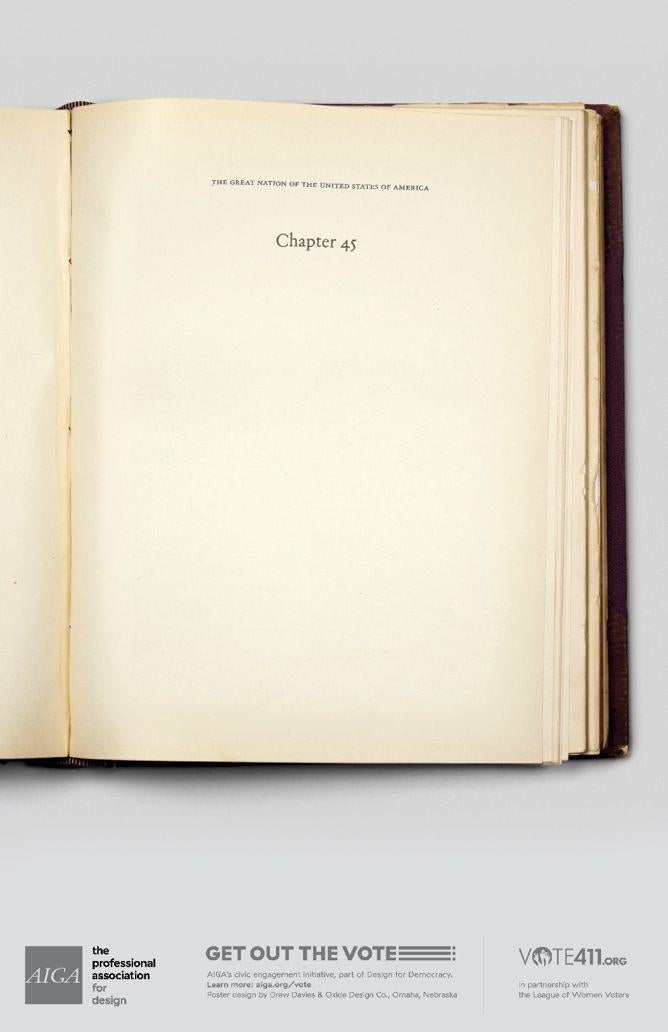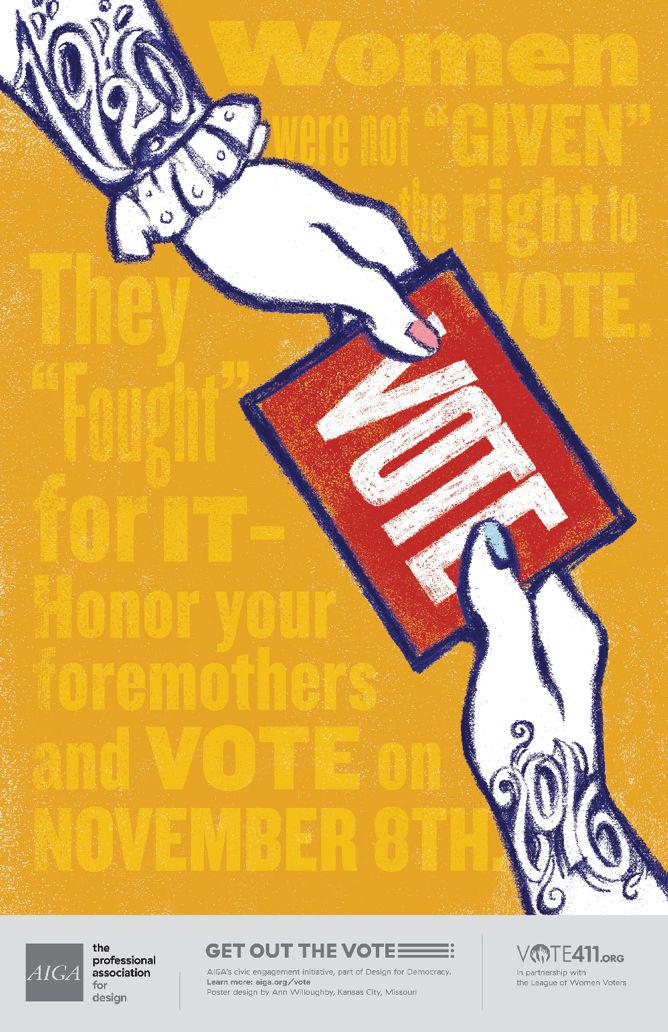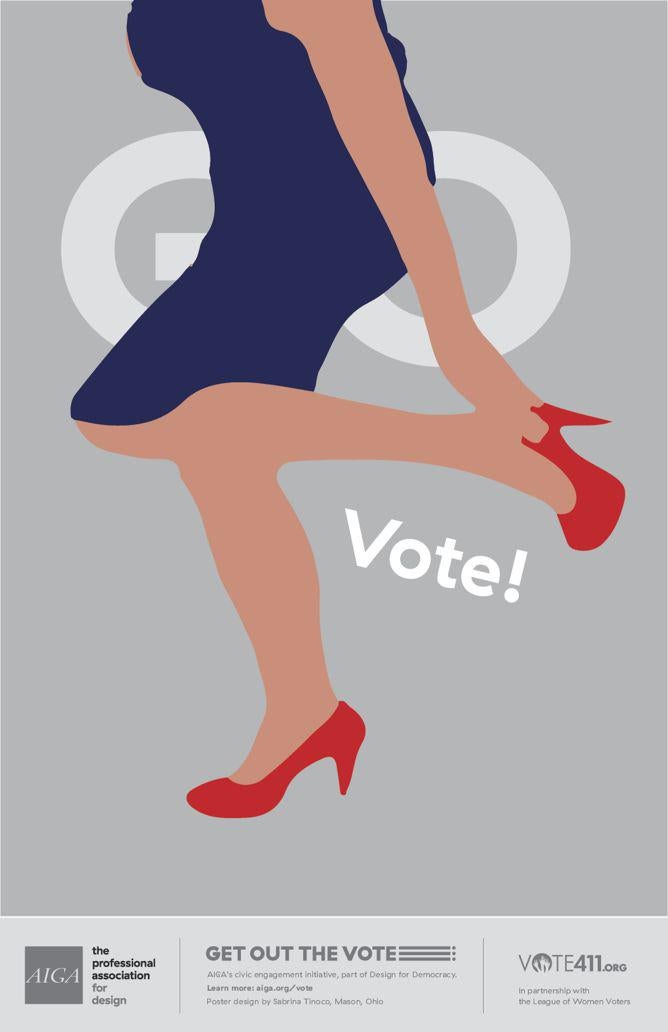 The 374 posters submitted thus far (AIGA members have until Nov. 8 to contribute) are as disparate in style and approach as the designers themselves—which include high-profile names such as Pentagram partner Paula Scher and veteran Milton Glaser (most famous for the "I Love New York" logo). But the citizen designers of America are unmistakably united in their message to the 42.5 percent of eligible voters who didn't exercise their right to vote in 2012.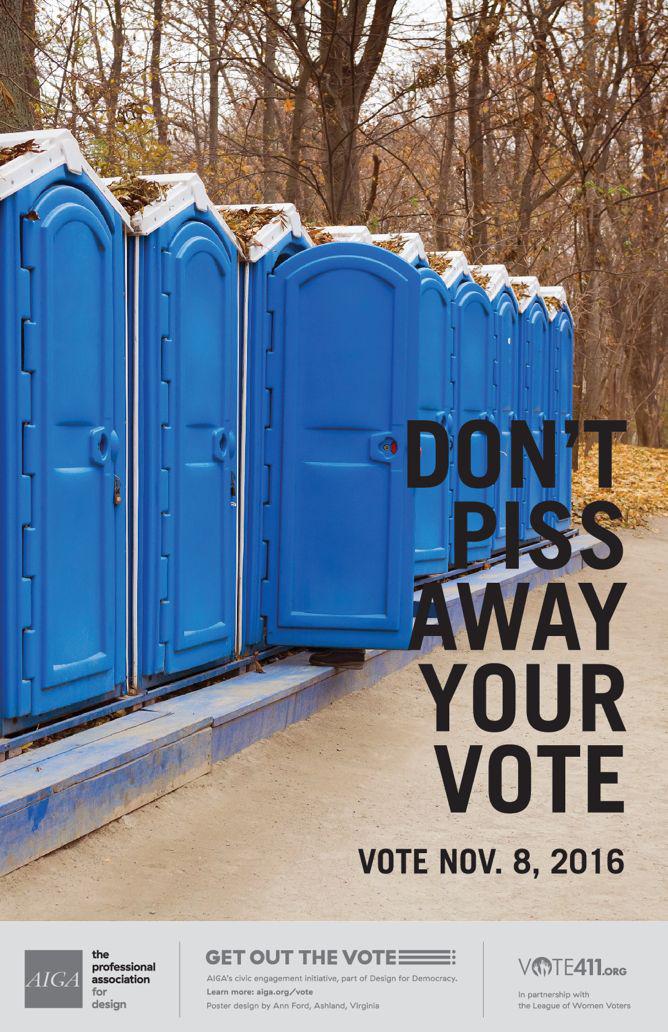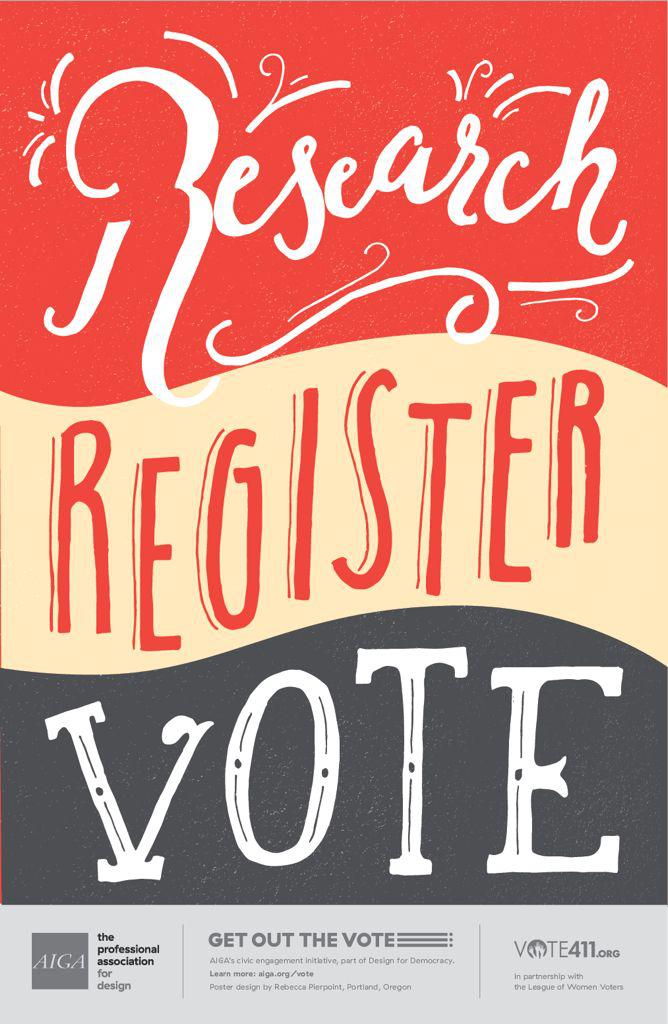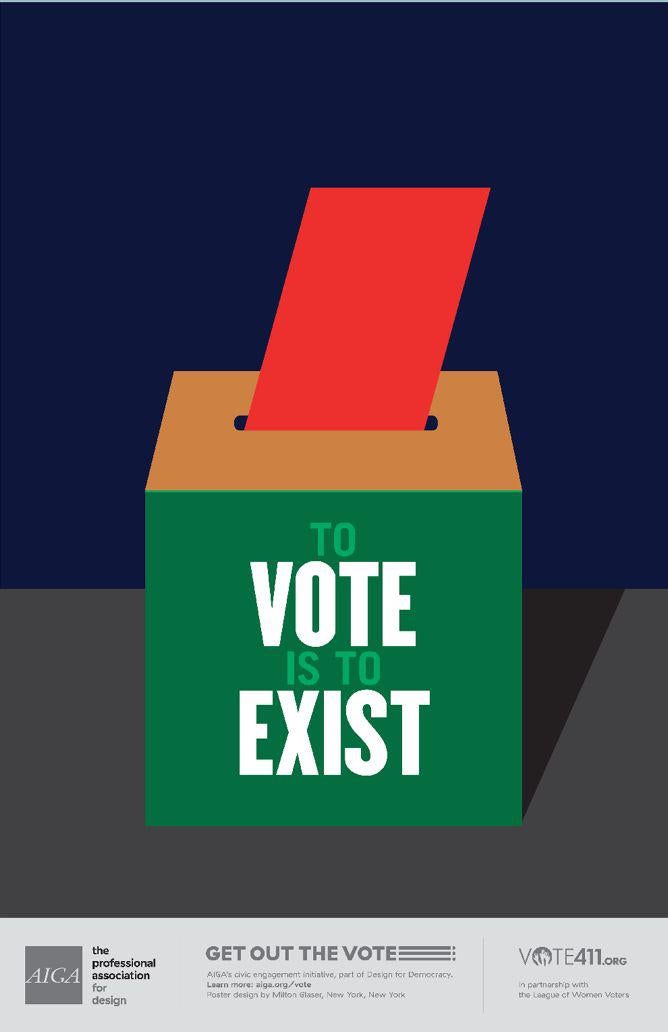 Check out the rest of the posters at the AIGA website, which, unlike this range of $5 campaign buttons designed by 45 American designers, are available to download, print, and disseminate for free.