Without a national flag or anthem of their own, the Refugee Olympic Team has been competing in Rio de Janeiro under the official Olympic flag and anthem. But a group of creatives has banded together to create an unofficial flag (and anthem) for the 10 athletes to call their own.
Designed and made by Yara Said, an artist and Syrian refugee who currently lives in Amsterdam, the refugee flag was inspired by the orange and black of the life vest that she wore when she fled her country in search of a safe haven after graduating from Damascus University.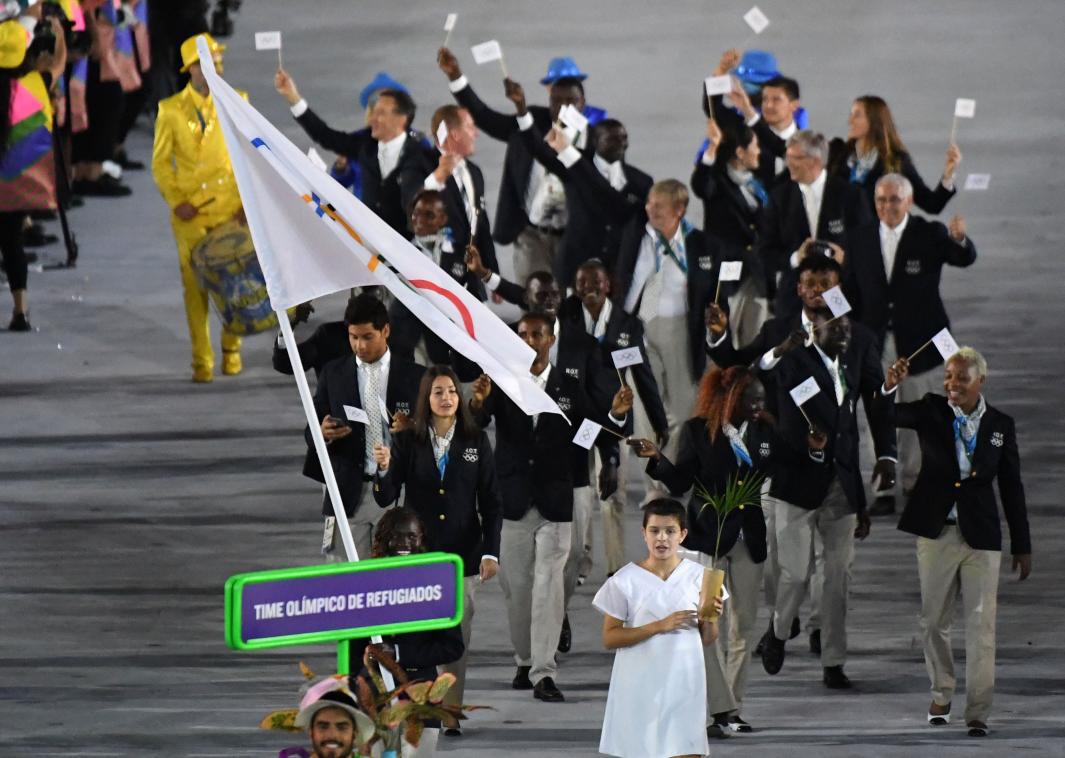 Calling themselves the Refugee Nation, the advocacy group has support from Amnesty International and is hoping to persuade the International Olympic Committee to officially adopt the flag. In the meantime the group has made it available for fans to download, print out, and wave in the stands (or use a special photo filter on social media) and started an online petition to garner support.
Hear from the artist and the athletes below: