Take a coffee break in any hipster café around the world, and it generally won't take long to spot someone self-consciously scribbling deep thoughts or sketching out grand plans in a Moleskine notebook. On Monday, the cult brand—founded in 1997 to resurrect the favorite black notebook of Hemingway, Picasso, and Van Gogh—opened the Moleskine Café to make that experience a bit more meta.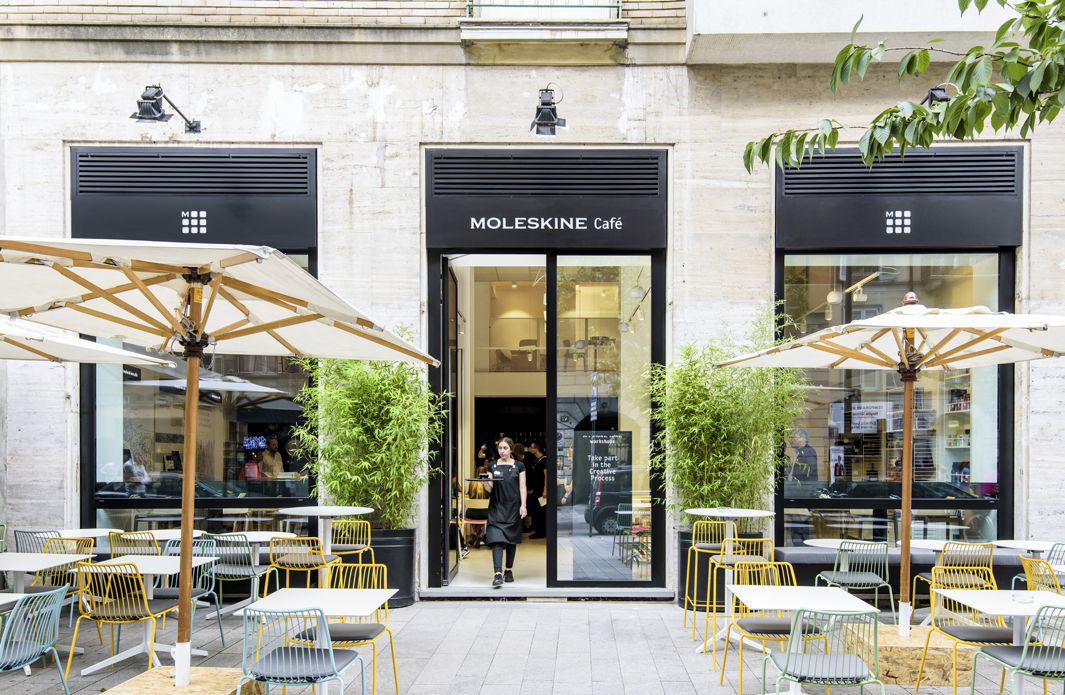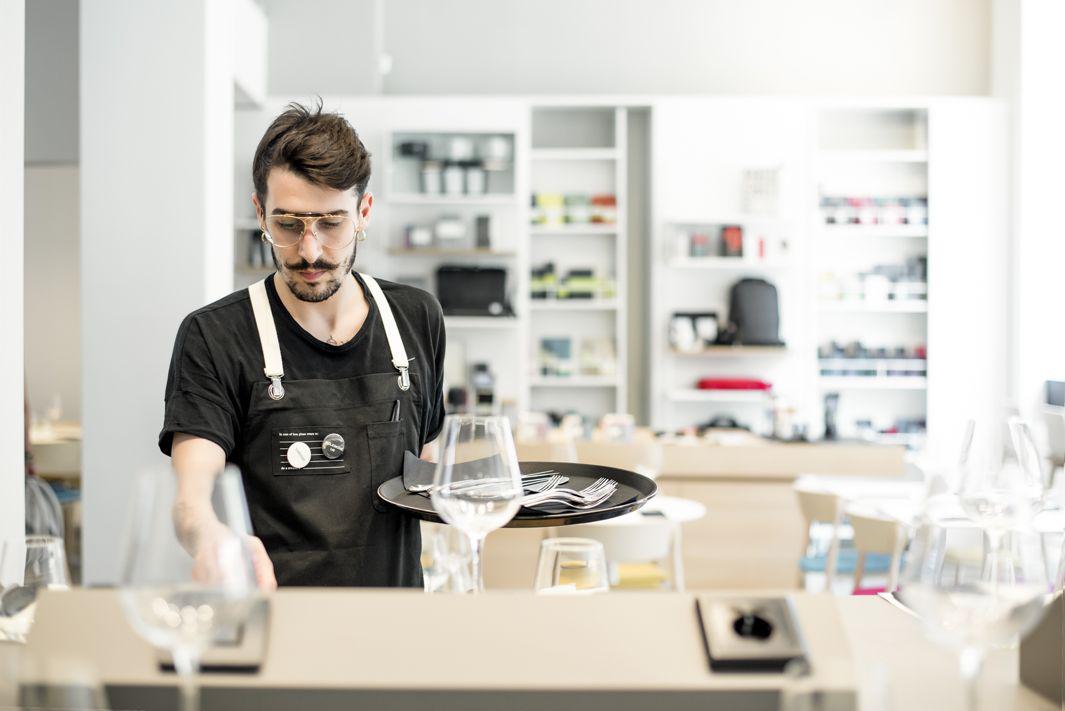 The company chose to open its first stand-alone café—after a successful pilot concept at the Geneva Airport—in its home base of Milan. How does the company's newest brand extension look? Perhaps unsurprisingly, like a Moleskine notebook that has come back to life as a café.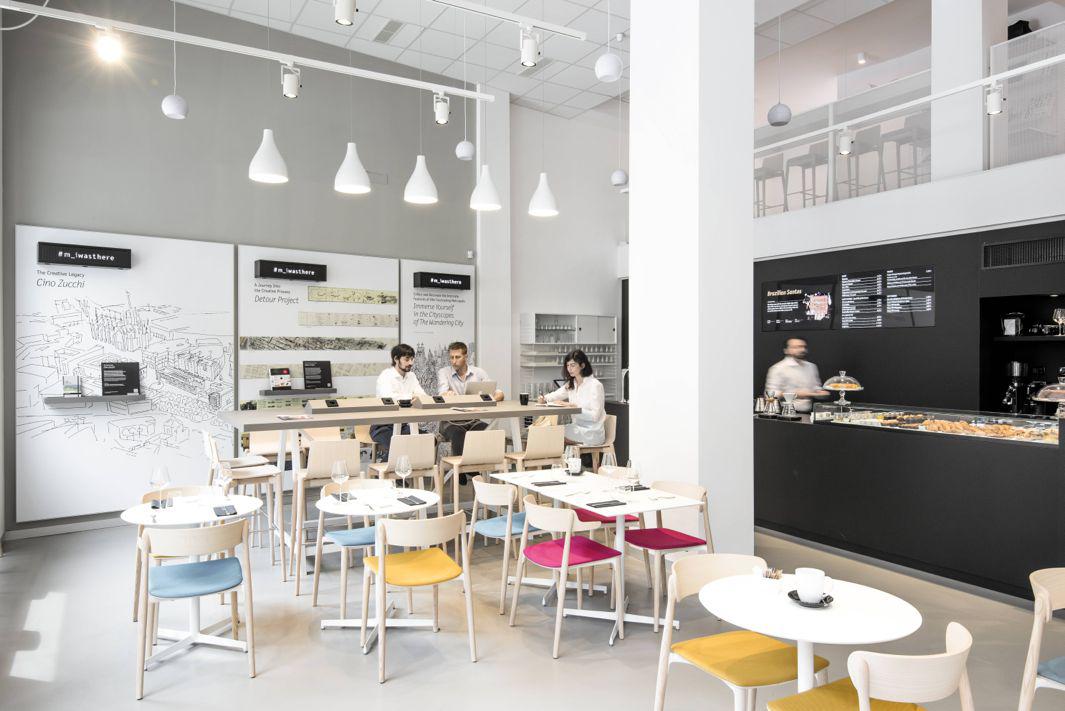 With its matte black Moleskine walls, the interior is designed "à la Moleskine: essential, clean aesthetics and a contemporary color palette of neutral colors, just like the ivory color of a Moleskine notebook," the company said in a press release.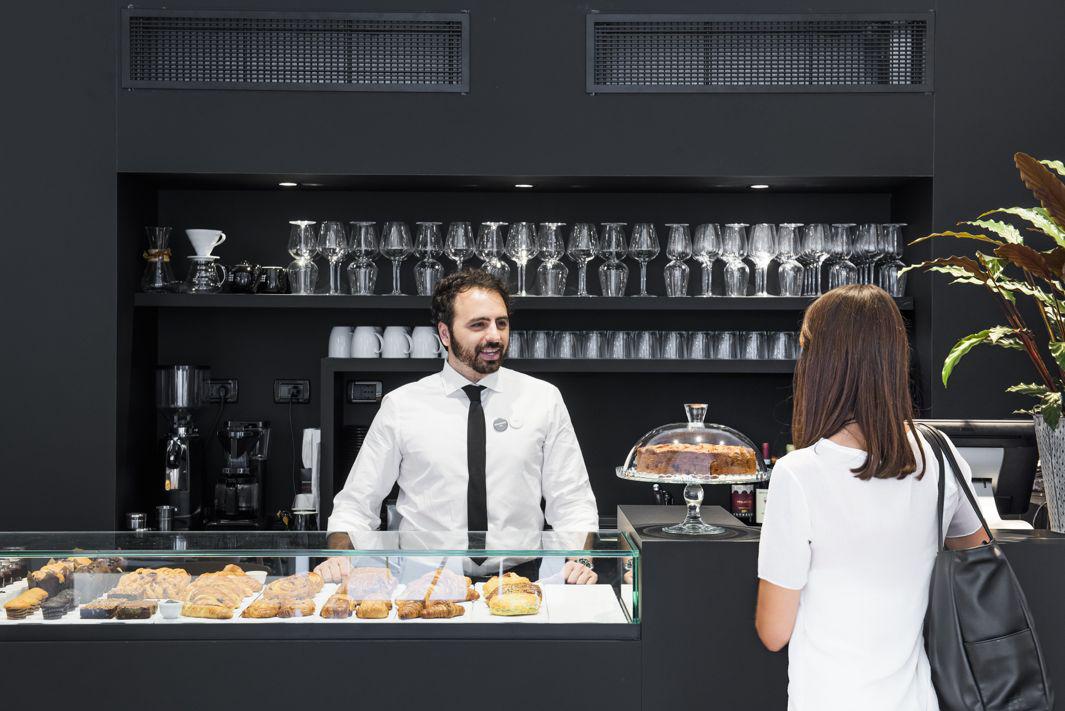 "The café is designed to deliver a mix of energizing and soothing experiences, boost creativity, and spur deep conversations and thoughts," Moleskine said, adding that the space "reinterprets the idea of the café littéraire in a very contemporary mood."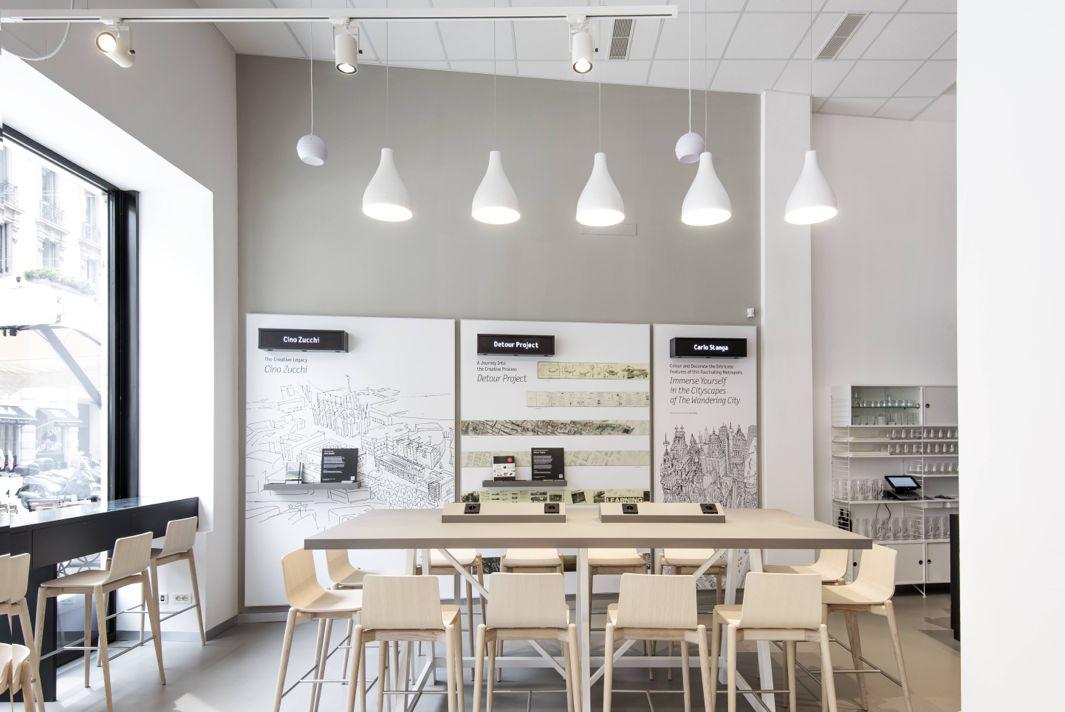 In addition to a coffee bar, the café includes a ground-floor communal table that will serve as a base for workshops and talks as well as retail space. It will also have dedicated display areas that "will feature sketches, notes, and doodles that provide a peek into the early stages of the creative process, as if browsing through the pages of a notebook," the company said, with work from architects Cino Zucchi and Kengo Kuma, illustrator John Alcorn, fashion designer Salvatore Ferragamo, and more. Upstairs there's a sofa and a more relaxed vibe for solitary work.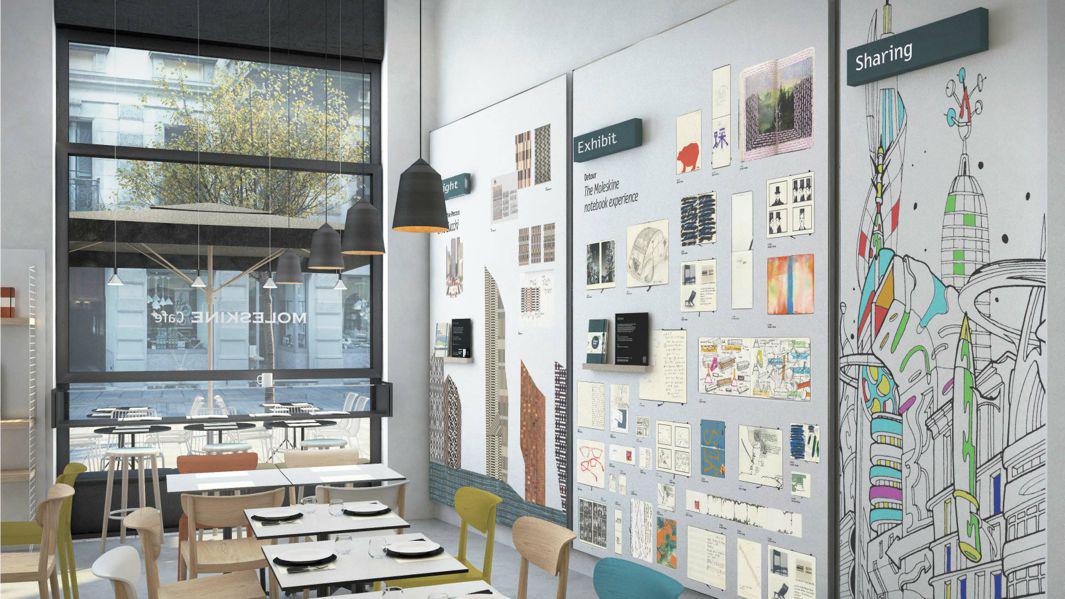 Moleskine CEO Arrigo Berni said in the release that the café is "an important new step in our journey to realize the full potential of Moleskine as the lifestyle brand of the Creative Class," reflecting "the growing interest people show for retail formats that go beyond the sheer act of shopping." The company hopes to take its branded café concept to cities worldwide.