A light, airy refuge for 91 low-income, special needs seniors in Oakland, California, won the Excellence in Affordable Housing Design category in the AIA/HUD Secretary's Awards on Thursday.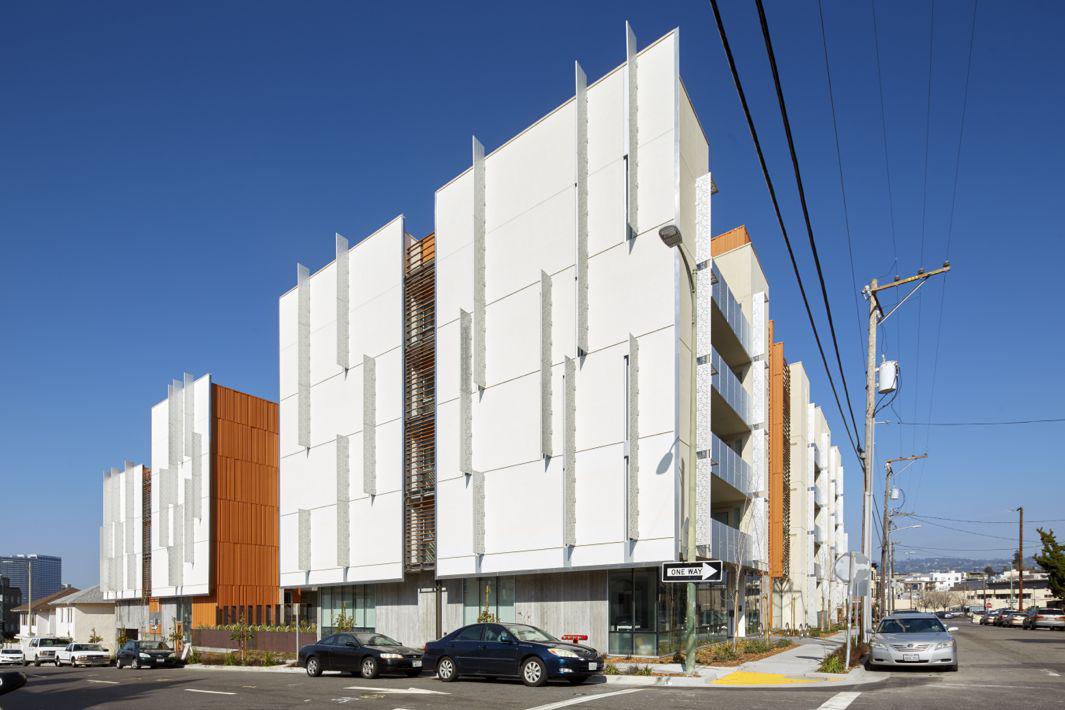 Demonstrating that housing for the homeless can and should include thoughtful, aesthetically pleasing design, the Lakeside Senior Apartments designed by David Baker Architects opened last year on the site of a former parking lot a block from the Lake Merritt waterfront.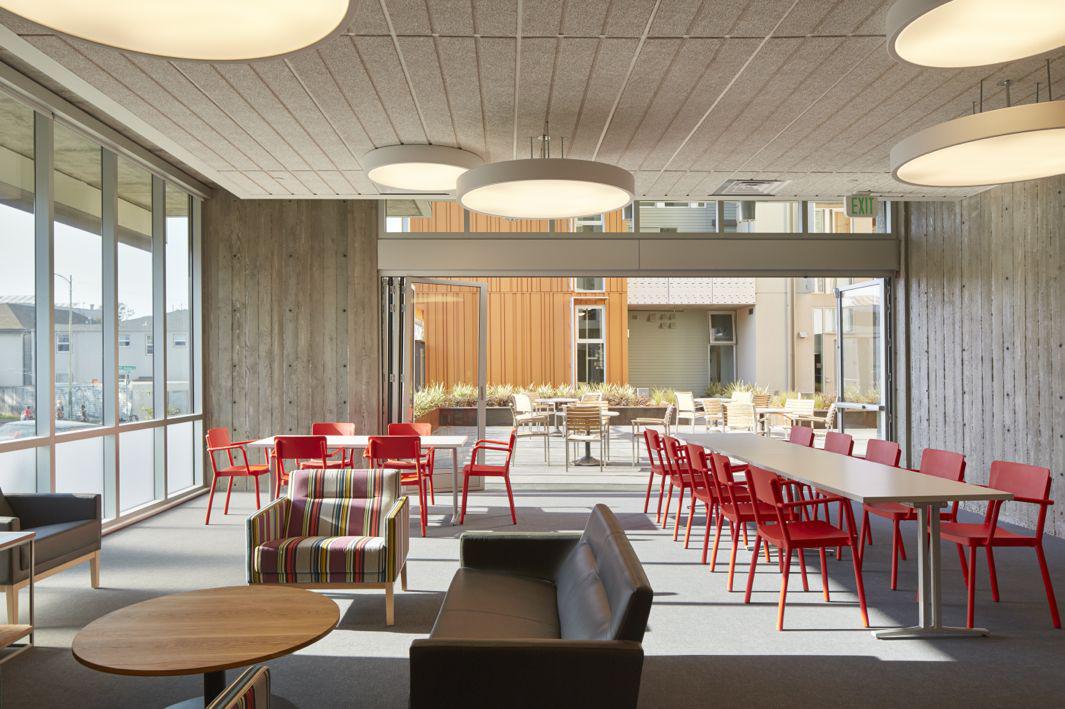 The complex supports independent living with extensive on-site services for its residents, many of whom were displaced in the gentrifying and wildly expensive local housing market. It is within walking distance to parks, playgrounds, restaurants, and shops, and it has easy access to transportation to downtown Oakland and San Francisco.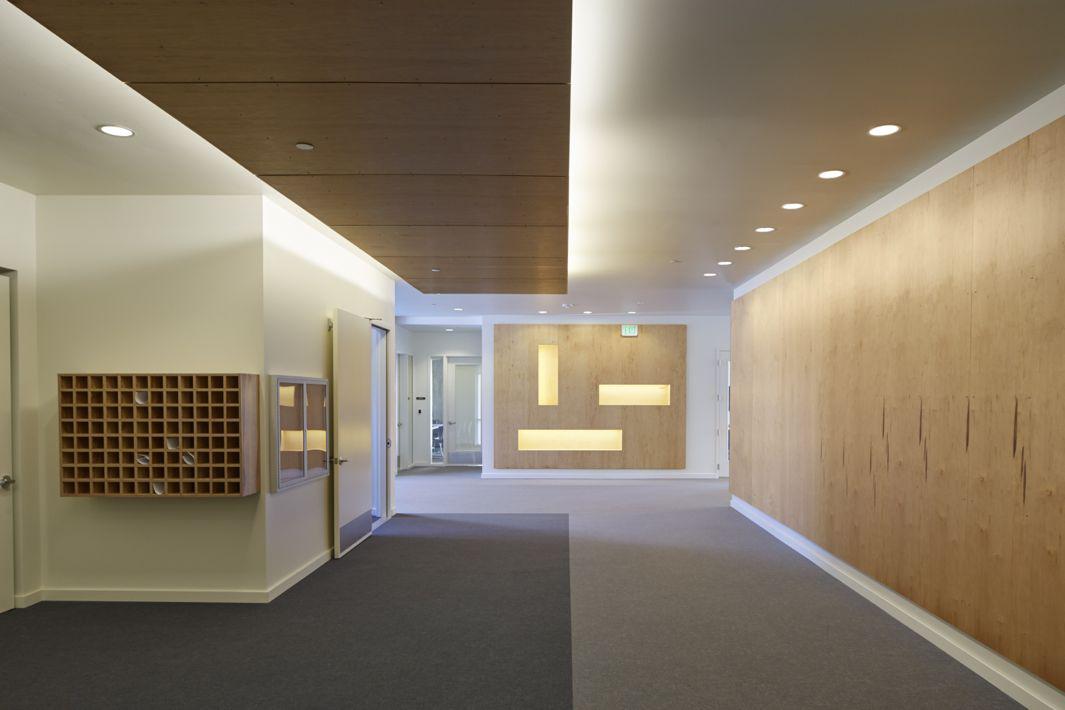 The five-story complex includes indoor and outdoor communal areas, including a central street-facing courtyard and rooftop spaces overlooking the lake. It also includes garden plots that residents maintain with help from volunteers as well as outdoor decks and a wellness studio. A ground-floor community room includes a kitchen, TV lounge, and space for art classes and resident meetings, and it opens up onto a sunny courtyard. The building is pending LEED certification.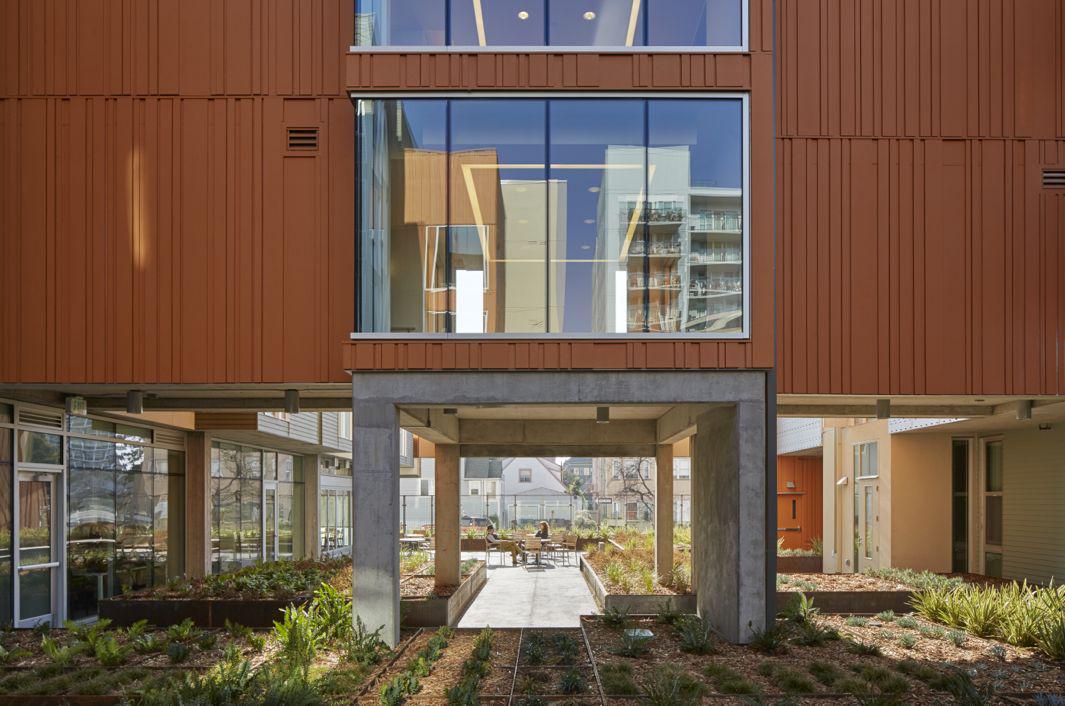 In response to feedback from the neighbors, the architects "ensured the building's profile did not hinder the light and views appreciated by adjacent buildings," according to a project description, breaking the design into two individual volumes that step down toward the lake in order to fit in with the scale of nearby buildings.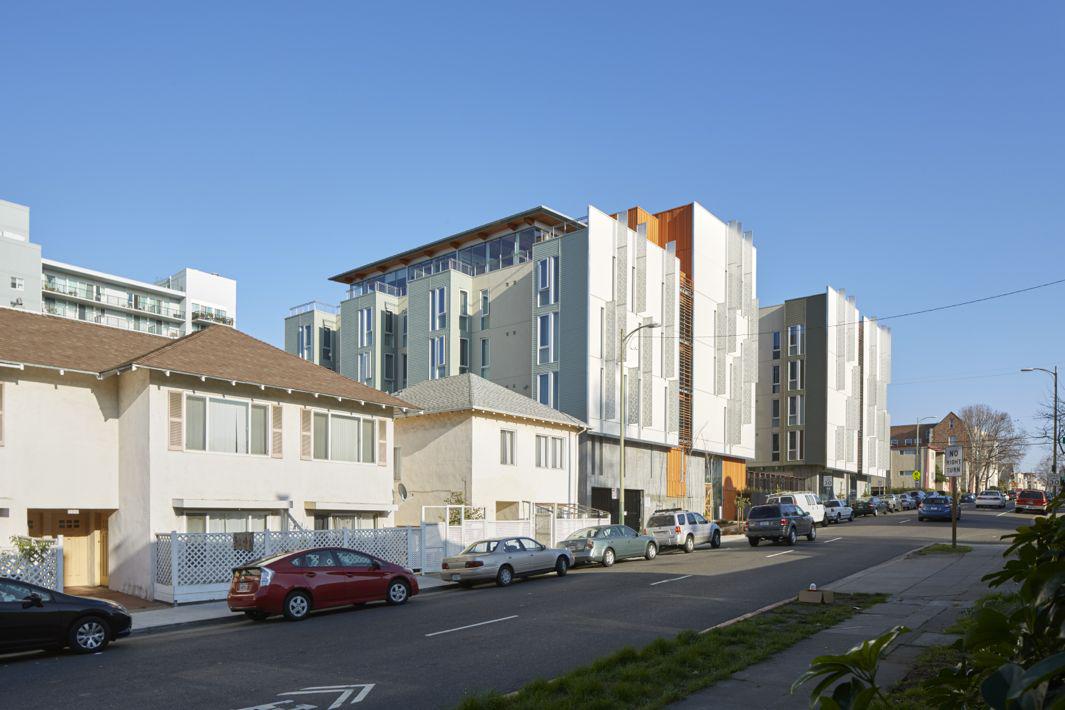 "This project brings dignity and beauty to people in their twilight years, most of whom have had very difficult and stressful lives," the jury said in a statement. "There is great beauty here that is thoughtfully executed in a light and airy way that is echoed throughout the building."