The world's cities are dominated by skyscrapers made of concrete, steel, and glass. But advances in wood manufacturing in recent decades have developed timber that is both greener than and as fire-resistant as traditional skyscraper building materials. And as 21st-century architects increasingly embrace sustainability as a core practice, the unofficial race for the world's tallest timber skyscraper is on.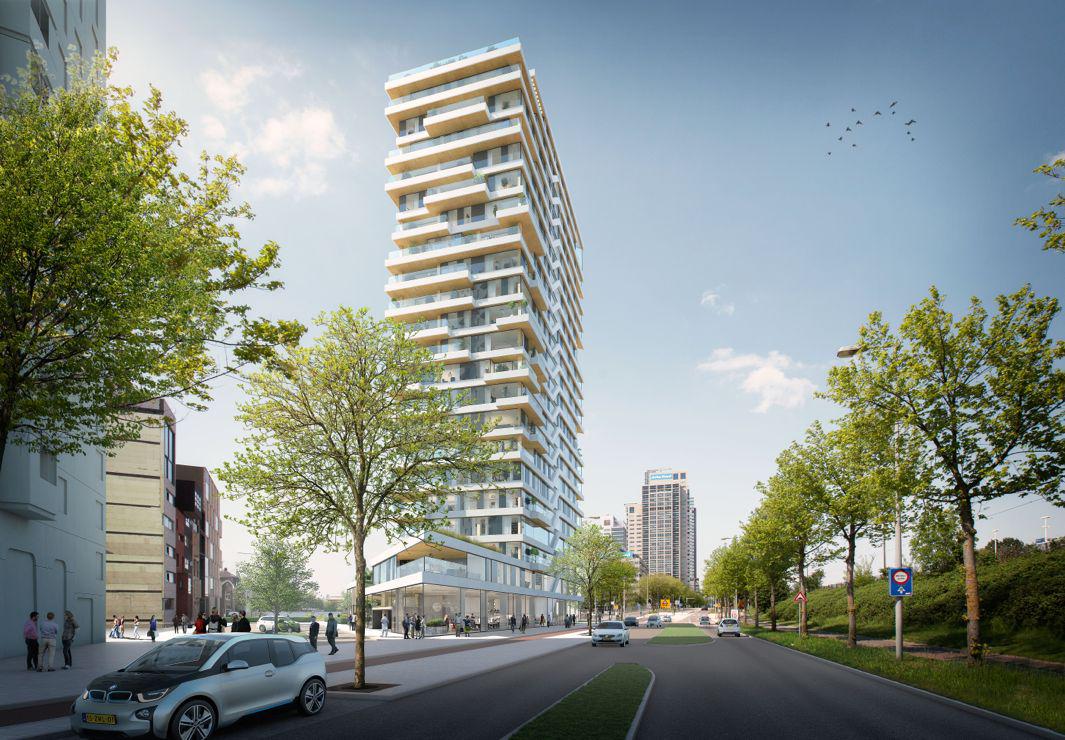 What developers hope will be the world's tallest timber tower is currently under construction in Vancouver, and a growing tall timber building trend popular in Europe continues to gain momentum, with recent proposals for timber skyscrapers from cities such as London, Stockholm, and Bordeaux (France's fifth-largest city). Now Amsterdam—whose skyline is not defined by high-rise buildings—has thrown its hat in the ring with Haut, a 240-foot-tall timber residential tower designed by Dutch firm Team V Architecture. Set to begin construction in the second half of 2017, Haut will be the tallest timber tower in the Netherlands and possibly the world (depending on how quickly construction schedules go).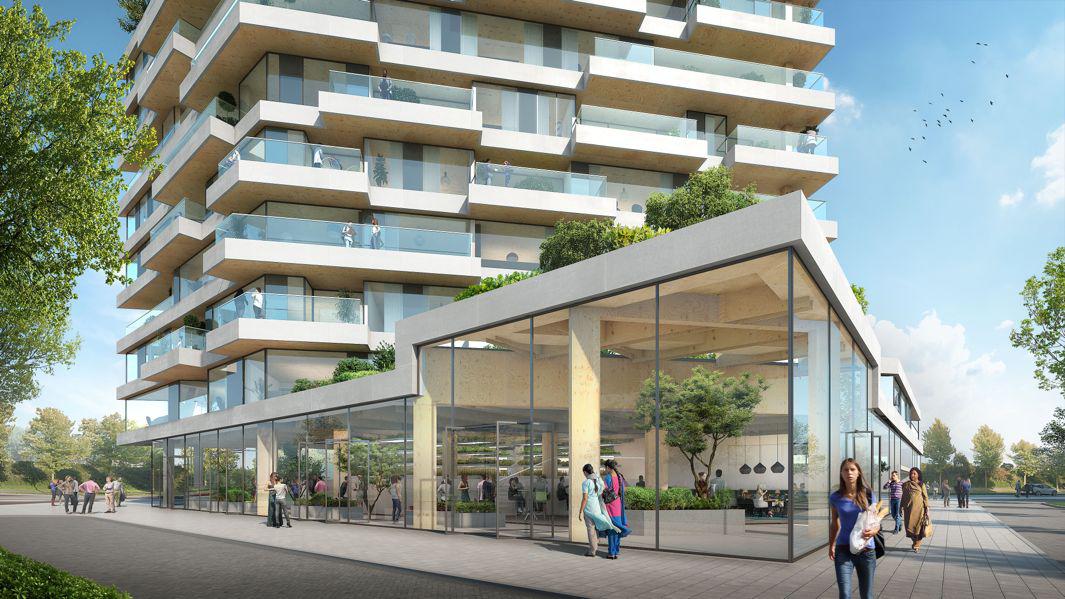 The 21-story residential building will be built in Amstelkwartier, a new residential neighborhood by the River Amstel in Amsterdam. While haut means "high" in French, according to a project description from the Dutch architects, in this context it's a play on haute couture, for "tailor-made architecture," they said. The buyers of the building's 55 apartments will be able to choose the size of their spaces as well as key layout details, such as the number of floors, the positioning of double-height interior spaces, and outdoor loggias and balconies.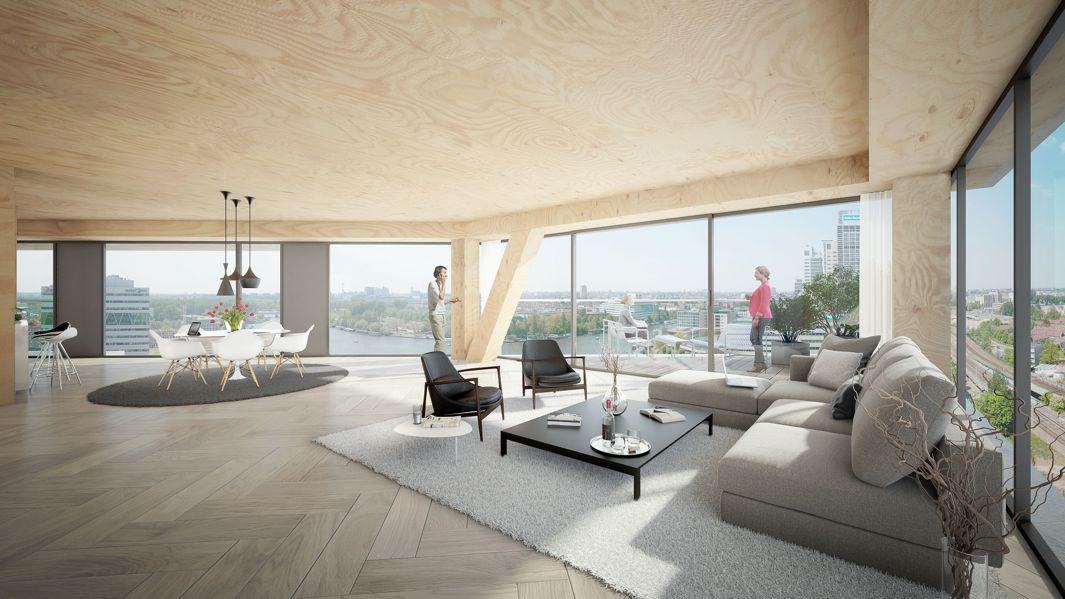 "The use of timber in high-rise buildings is one of the most keenly discussed innovations in the construction industry worldwide," the architects said. "It represents an important step towards the carbon-neutral city: more than three million kilos of CO2 will be stored in the cross laminated timber used to build HAUT." They said that the building would also feature "energy-generating façades" and a wastewater collection and purification system, with a goal of securing a top BREEAM Outstanding sustainability rating.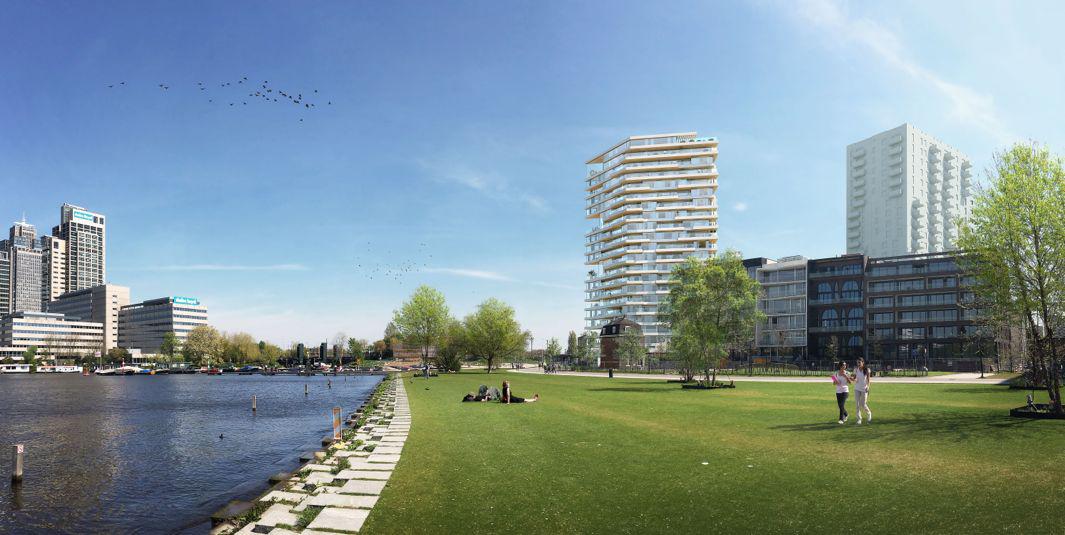 To learn more about timber high-rise building, check out this popular Ted talk.