America didn't do right by Chelsea Clinton in the 1990s.
Bill Clinton became President of the United States at a time in Chelsea's life when every adolescent experiments with her identity and the way in which she carries herself. Thrust onto the world's most public stage at the age of 12, Chelsea followed in her mother's trailblazing footsteps, choosing not to hide her personal style. She embraced her frizzy blonde curls, bold florals, and oversized pantsuits—a move that triggered overzealous sexism and criticism in the form of off-color jokes and analysis from conservative foes, liberal columnists and television comedians alike.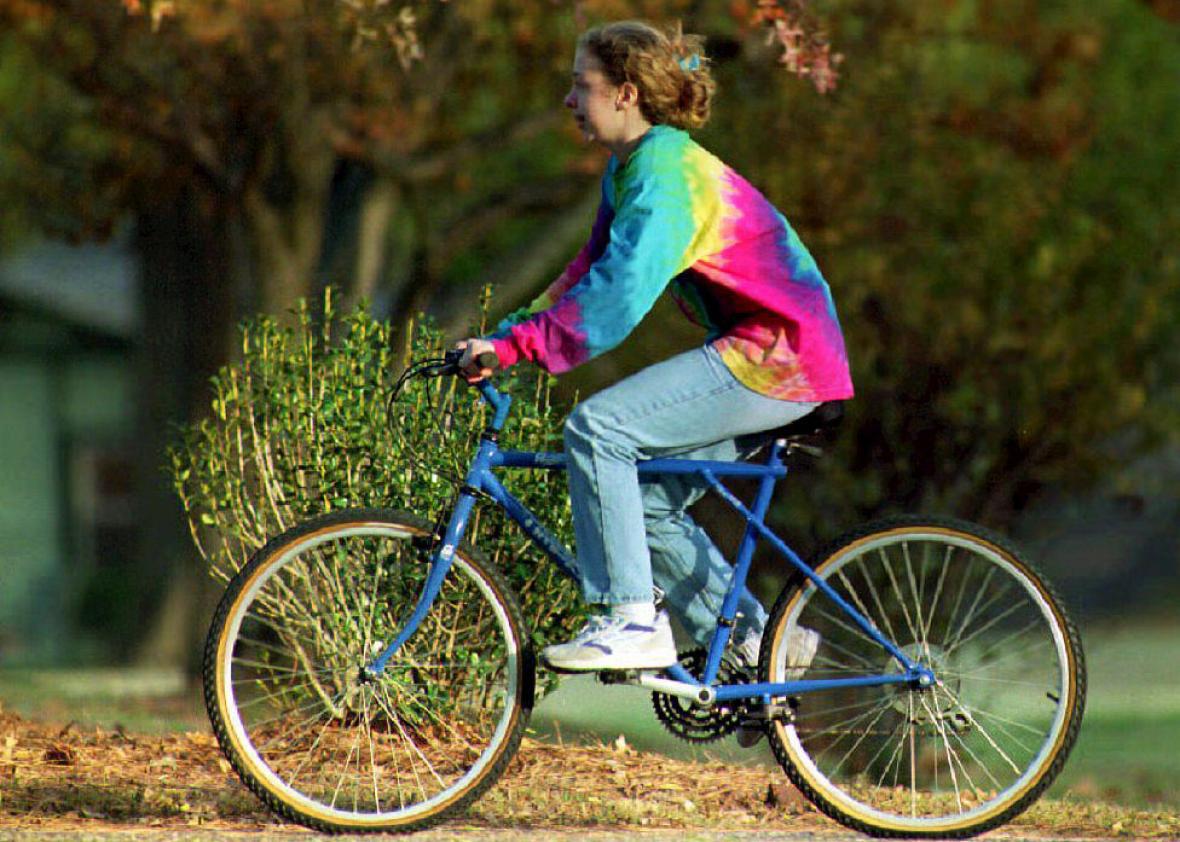 The year that she turned sixteen, in 1996, Chelsea was finally deemed to have entered the mainstream of fashion acceptability, with the L.A. Times raving that "the ungainly girl is now a poised teenager." But we shouldn't look the first term of Clinton's presidency as an era for Chelsea to be embarrassed or ashamed of. What we should be doing is praising Chelsea Clinton for what she truly was: the original millennial style icon.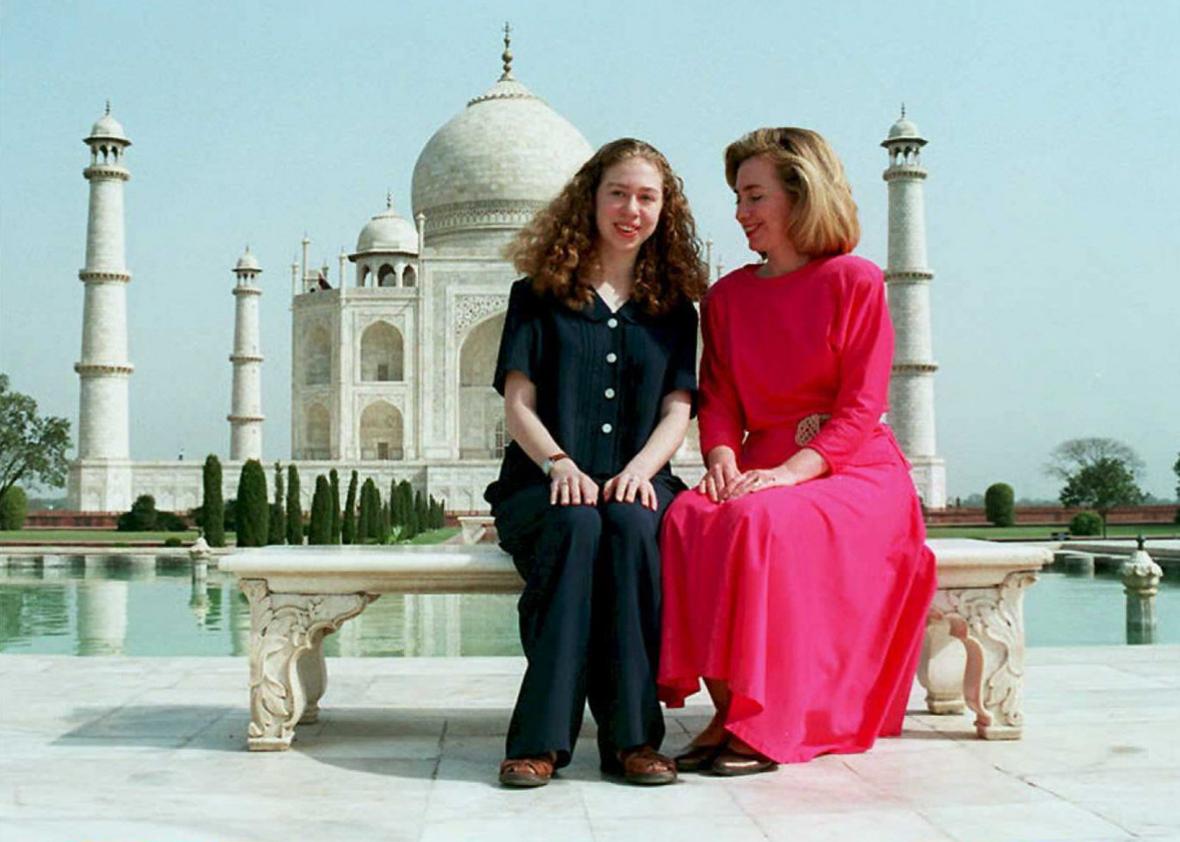 If Chelsea had come of age in the White House of the aughts or 2010s instead of the nineties, she would have found shelter in the warm embrace of feminist internet. That's not to say that bloviating conservatives like Rush Limbaugh wouldn't have disgustingly called her the 'White House dog', but it would mean that there would be plenty of women and girls lining up to praise her Man Repeller-worthy fashion choices and her unwavering confidence. Imagine the Fuck Yeah Chelsea Clinton Tumblrs and Instagrams featuring photographs of her being comfortable in her own skin, showing the world just how badass the first daughter truly was. Instead of hundreds of articles about her deciding to straighten her hair and be "normal", there would be hundreds of blogposts praising her mom jeans and decisions to let her hair do its own thing without product.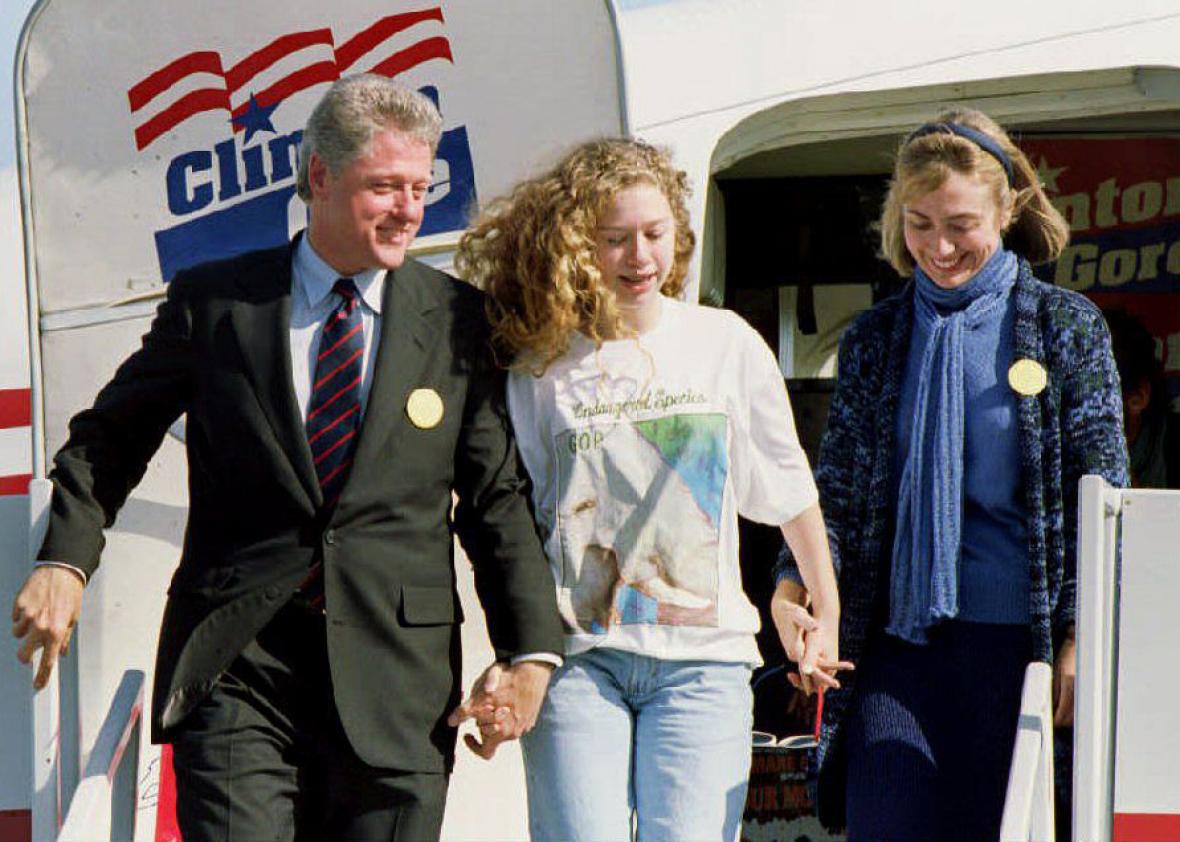 I'm not suggesting that Chelsea Clinton's teen years would have been easy if she'd been a teen in the White House two decades later—as the president's daughter, it was always going to be a long and public road. But if she becomes the first daughter yet again this coming January, she'll face a very different media landscape from the one that failed to appreciate her personal style choices when she was younger. She's not a teenager any more, but it's not too late for the internet to do right by her: When we think about icons of 1990s style, like Seinfeld-era Julia Louis-Dreyfus and Blossom-era Mayim Bialik, we should also be thinking about Clinton presidency-era Chelsea Clinton. Because nobody wore confidence quite as well as Chelsea Clinton in the 1990s.