Over the weekend at its annual meeting, UNESCO added 17 works in seven countries by Le Corbusier to its list of World Heritage sites for the late architect's "outstanding contribution to the Modern Movement." (The meeting, held this year in Istanbul, was temporarily suspended after a failed coup attempt in Turkey.) Perhaps the most iconic of these buildings is the late architect's Cité Radieuse in Marseille, France.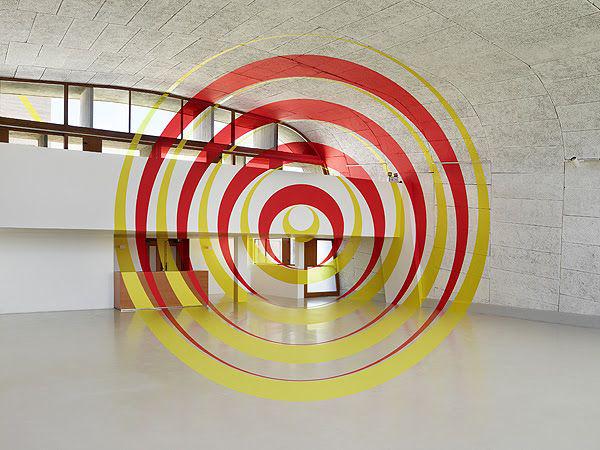 Built between 1945 and 1952, the Radiant City was the poster child for Le Corbusier's Unité d'Habitation concept, a tower block as vertical city that he developed as an answer to the postwar housing crisis. The 12-story concrete building—which is said to have inspired the Brutalist movement of the 1960s—contains 337 apartments organized around internal streets, plus a hotel; restaurant; and sports, medical, and educational facilities.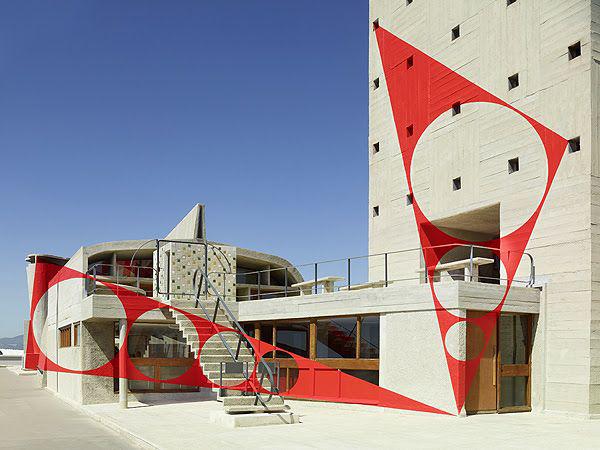 And since 2013, the iconic building's rooftop has been home to MAMO, an art center founded by French designer Ora Ito that boths honors its historic past and celebrates the work of contemporary artists.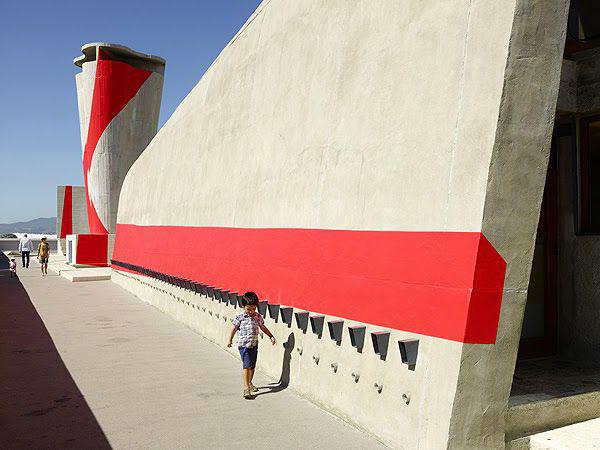 MAMO invited Paris-based Swiss artist Felice Varini—known for painting colorful, vivid optical illusions around existing architecture—to create a temporary, site-specific installation whose bright colors and bold lines playfully interact with the existing structure, injecting it with new life and offering a fresh perspective on the historic building.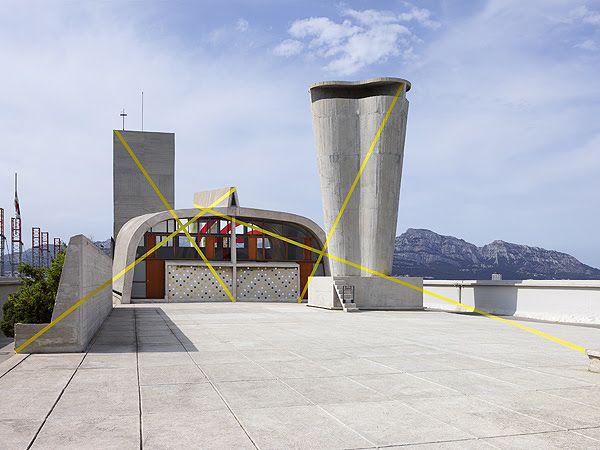 "This is the first time that I have exhibited on, in and with architecture designed by Le Corbusier," Varini said in a press release. "This place is a landmark, a huge influence. It is a true microcosm, designed as a small city with its range of complex volumes, a small city with a view over the large city of Marseille."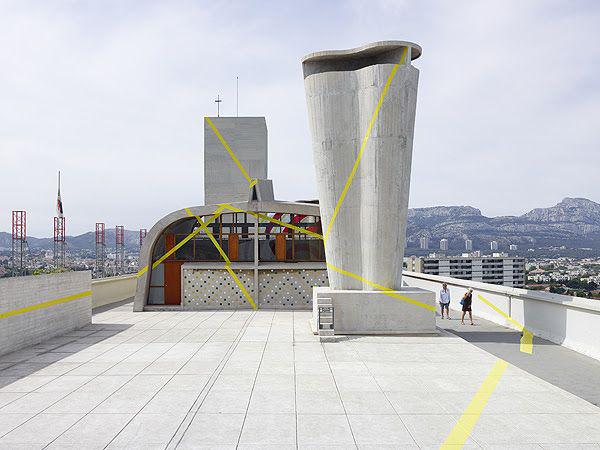 Varini's three site-specific artworks will be on view until Oct. 2, at which time the paint will be removed, returning the now World Heritage listed site to its original state.