Last summer, 23-year-old Zach Both quit his job as an art director at a 3-D-printing startup in Boston and hit the road to pursue his dream of becoming a filmmaker, living and working out of a van that he bought on Craigslist and renovated before heading to Los Angeles.
Both had his lifestyle epiphany after seeing a video of professional rock climber and van-dweller Alex Honnold. "Before seeing the video, the thought of living and traveling in a van had not occurred to me," Both told me in an email. "This wasn't some life-long dream of mine that I had been planning for years."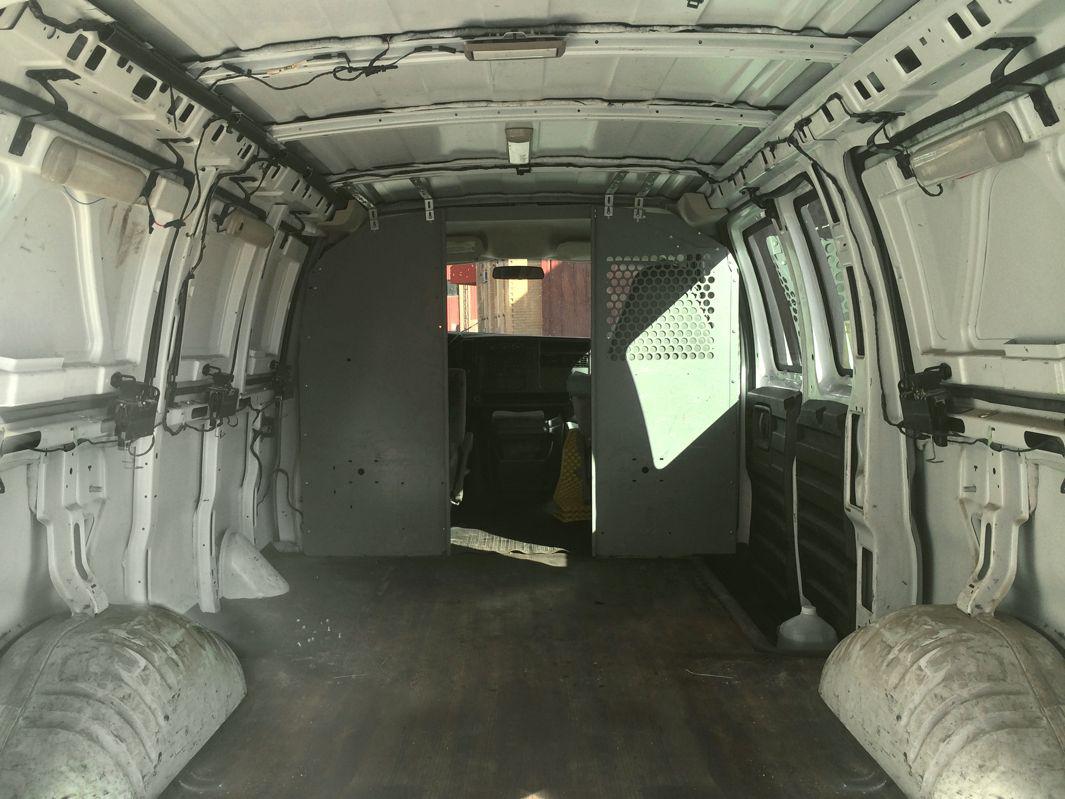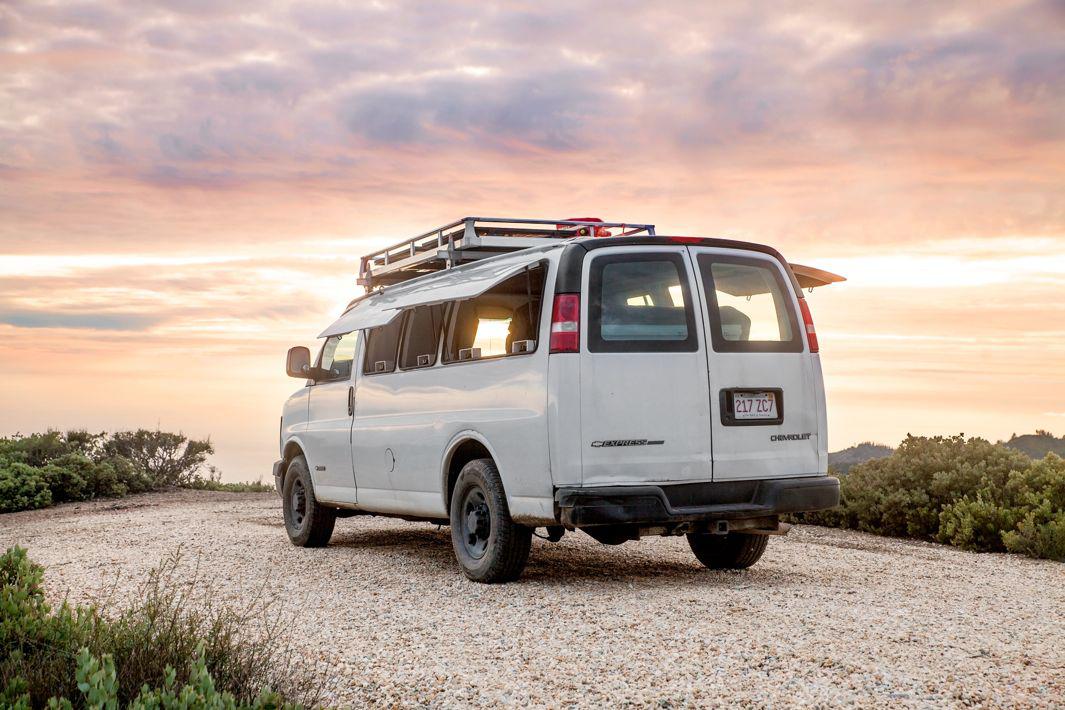 Two weeks later, he bought a 10-year-old used Chevy cargo van for about $4,000. He worked on the renovation for the next 10 months, with carpentry assistance from his father and sewing help from his mother, who helped him tailor a used futon that serves as his bed and couch and made magnetic blackout curtains for the windows.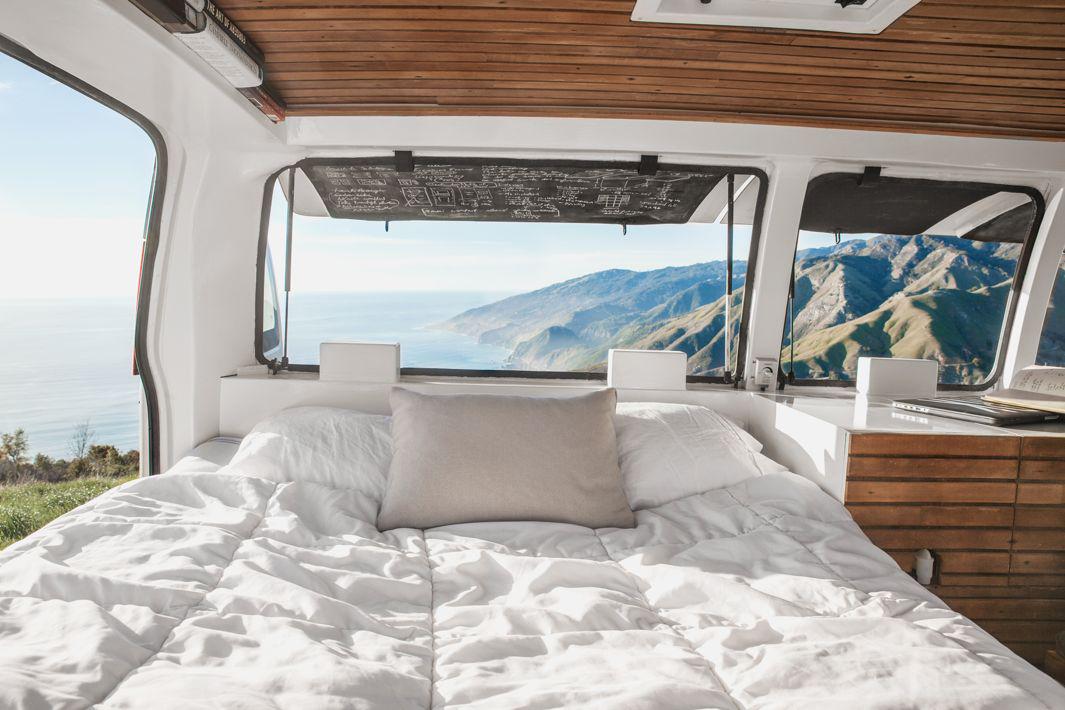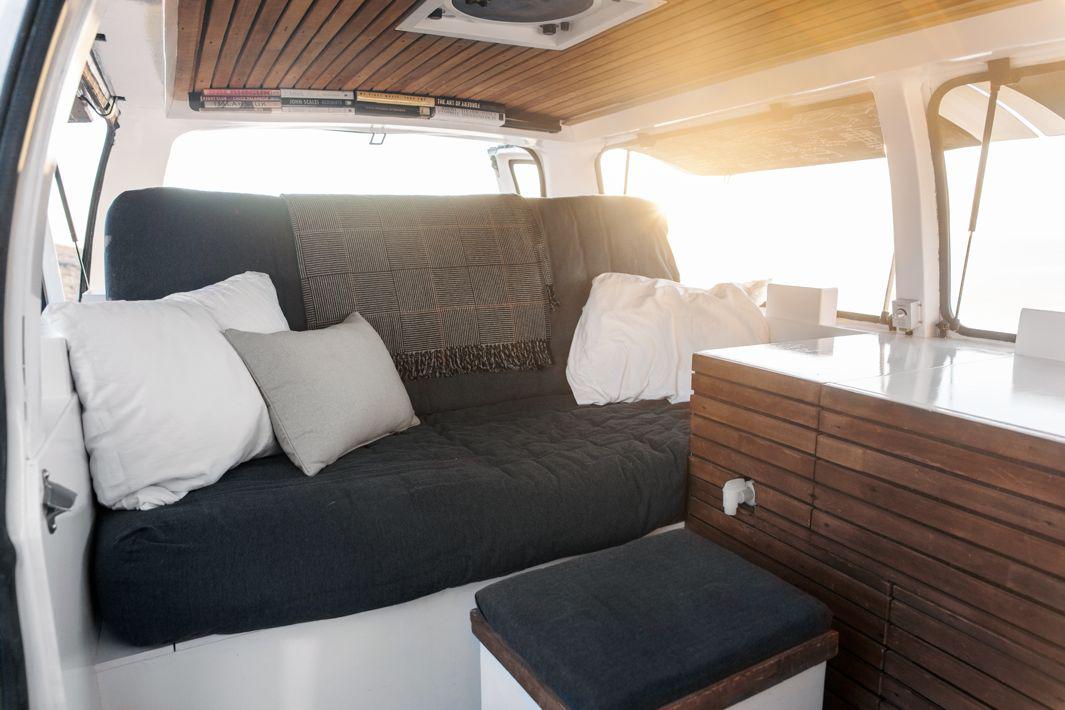 The van has a kitchenette that includes a fridge powered by solar panels installed on the roof but no shower or toilet. He created a streamlined look inspired by a mix of Scandinavian and industrial style, warming the interior with reclaimed wood panels from a 19th-century church in Cleveland that he found on Craigslist. He applied chalkboard paint to the pop-out panels that cover his windows, which he embellished with drawings copied from his notebooks. "I just like the aesthetic of used chalkboards and thought they'd look good as decoration—almost like a wallpaper," he said.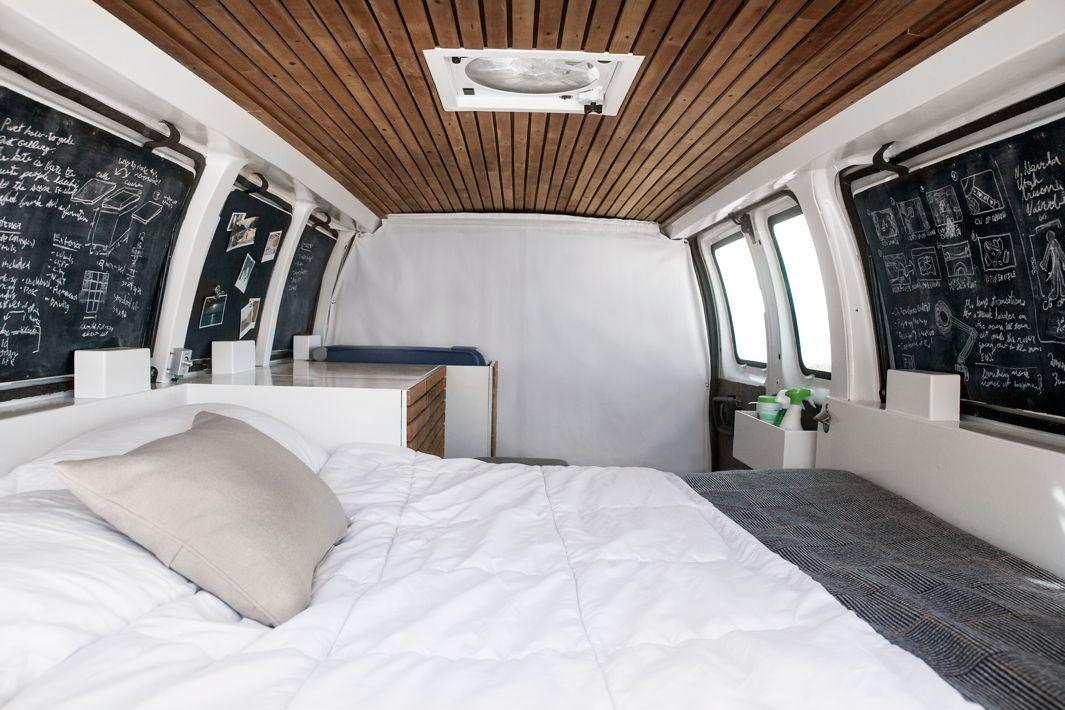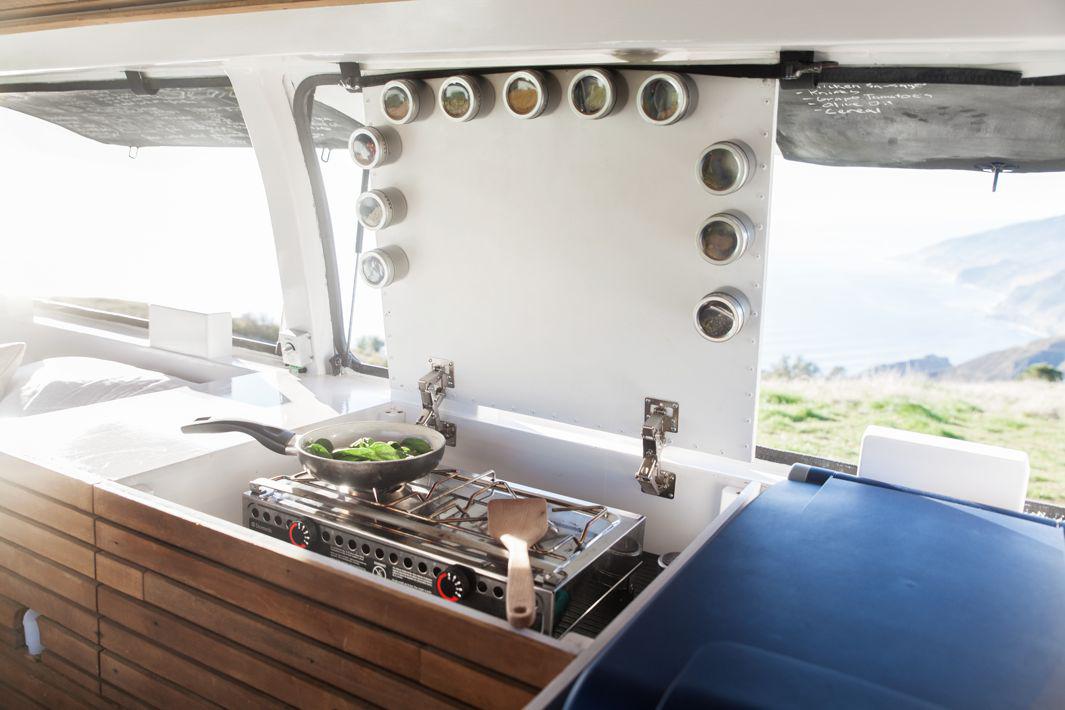 Even with free labor, Both said that his attention to detail ended up costing him $15,000 for the finished project but reduced his monthly overhead to around $700.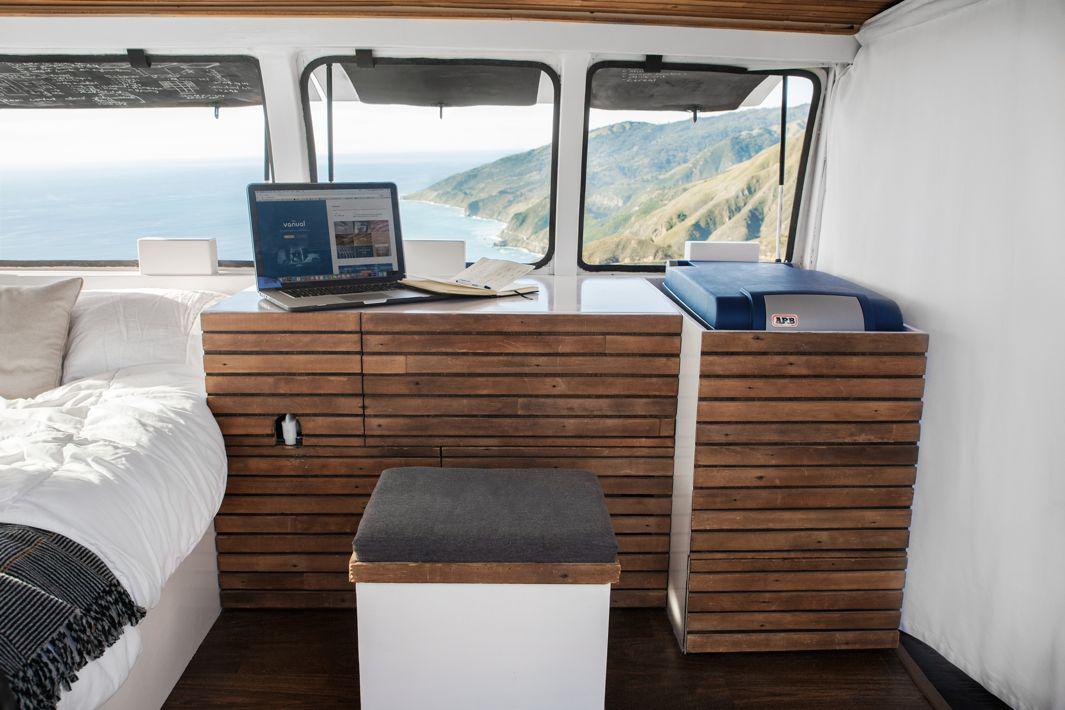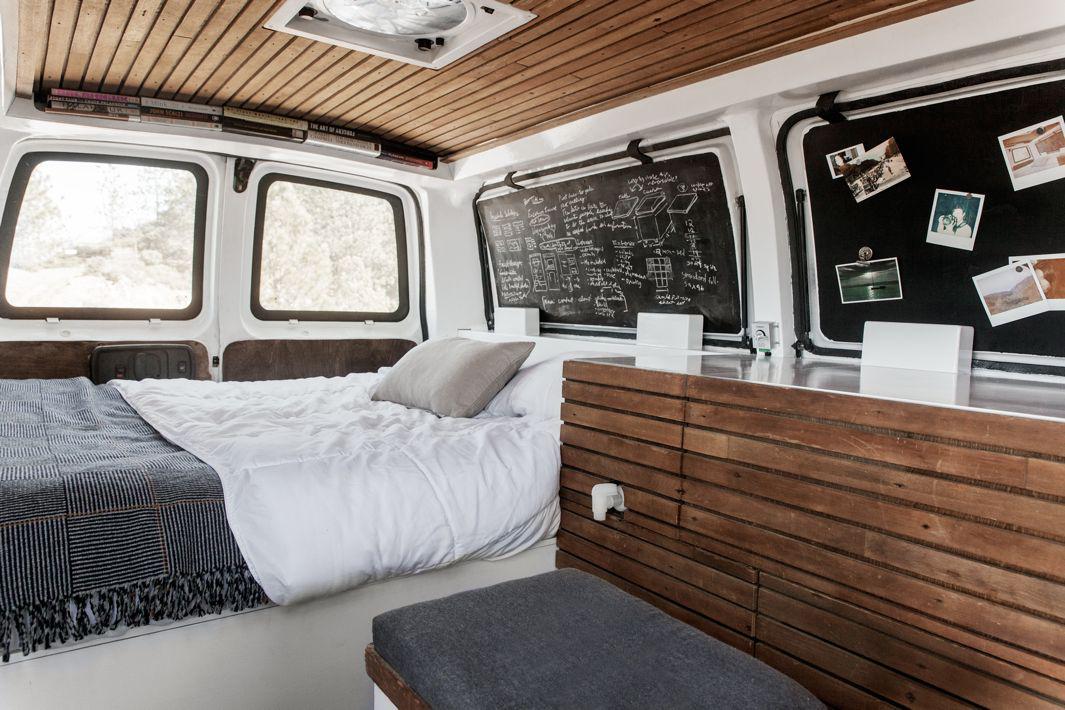 "I feel like I achieved an efficient use of space and the aesthetic is exactly what I was envisioning from the very beginning," Both said. Were he to do it again, however, he would probably opt for an extended length or a Sprinter high-top van. "That way I could stand in it and possibly turn the bed to run parallel with the van, giving me more room for sleeping," he said.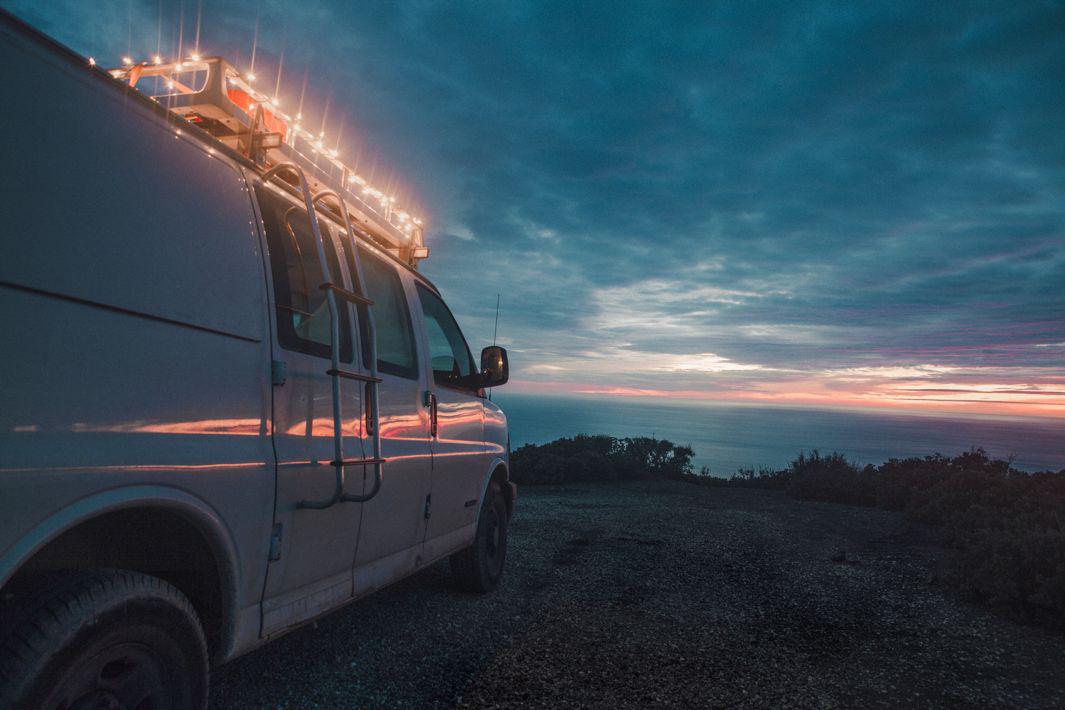 Both has compiled a comprehensive online "vanual" that outlines his step-by-step renovation process and includes tips for negotiating the practical and emotional challenges of living in a van. It's too early to know if his efforts to publicize his experiment in living on the road will help move him closer to his Hollywood dreams, he said, but power tool company Ryobi sponsored the vanual for a one-time financial contribution that provided him the means to shoot this short film last month.