Knitting and crocheting have turned into hipster pastimes for men and women of varying ages. But although they might no longer be seen as the domain of grannies, knitting and crocheting still largely suffer from the perception that they are but a crafty hobby, not a medium for art. Yarn: The Movie is a new documentary by Montreal-based Icelandic director Una Lorenzen that focuses on a handful of global artists whose work explores the possibilities contained in a skein of yarn.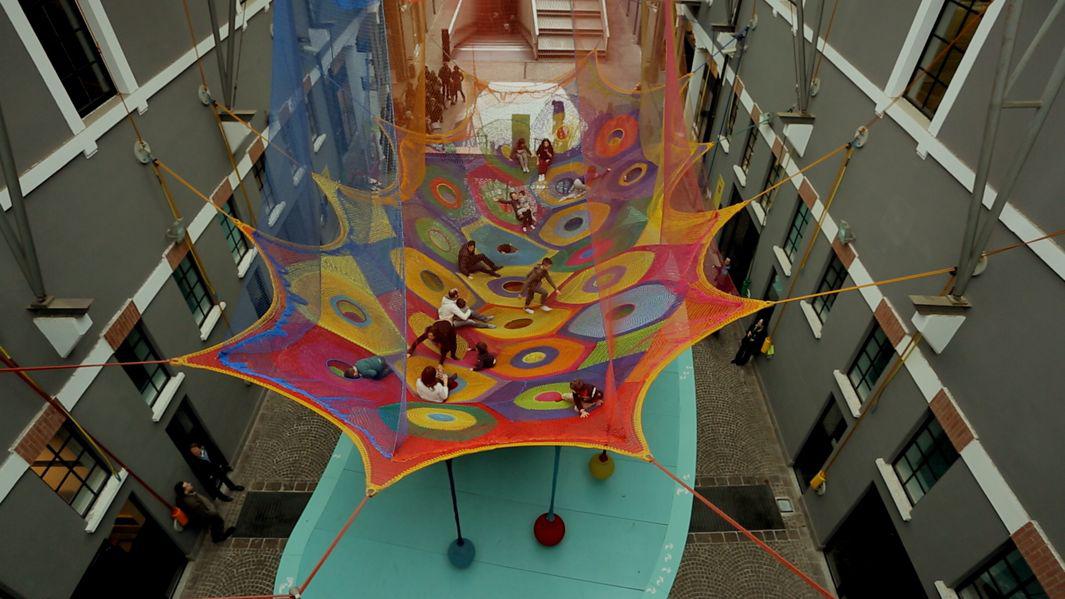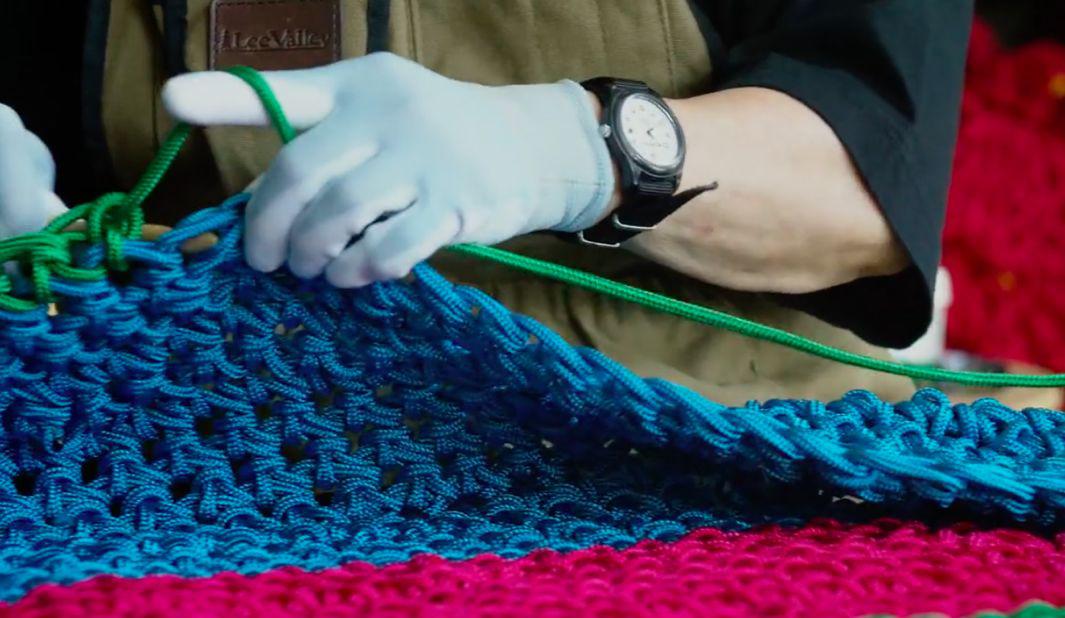 The documentary—which premiered at the SXSW festival in March and will be released June 24 at NYC's IFC Center—features Brooklyn-based Polish crochet artist Olek; Icelandic wool graffiti artist Tinna Thorudottir Thorvaldar; Japanese Canada-based artist Toshiko Horiuchi MacAdam of Net Play Works who stitches giant "textile playgrounds" in public spaces around the world; and Tilde Björfors, the founder of the contemporary Swedish circus company Cirkus Cikör.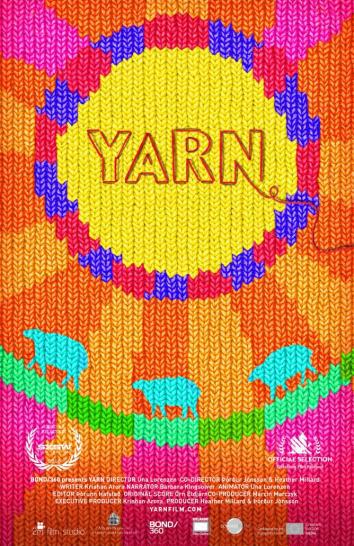 Stitched together by a cloyingly narrated literary ode to yarn by American writer Barbara Kingsolver, the film (which Variety called "diverting and slender") isn't as compelling as the women it portrays. It follows the artists from Iceland to Barcelona, Berlin, Rome, Cuba, New York City, and beyond, providing stunning eye candy and snippets of insight into each of its characters, but it ends up feeling more like a postcard than a thoughtful exploration of the larger political and cultural issues surrounding each artist's work.
Nevertheless, it's fascinating to watch children (and adults) interact with Horiuchi MacAdam's monumental, brightly colored play nets, which she engineered based on the hexagons of spider webs, and equally arresting to watch as she unravels a giant net installation and hand-rolls the cord so that she can resurrect it elsewhere.
And it's oddly touching to watch Thorudottir Thorvaldar nail "wool graffiti" stars crocheted from the wool of gray sheep as a "protest" against the tyranny of the world's preference for white wool. Or to see her wandering the dusty streets of Havana nailing stealthy crochet protest doilies to its colorful walls while the natives keep an eye out for the authorities.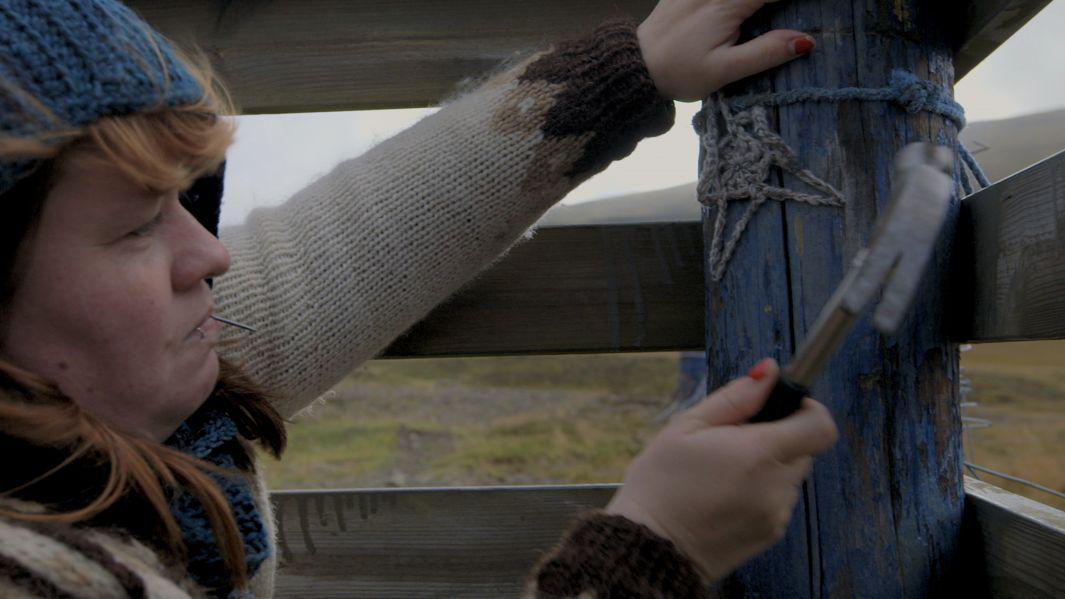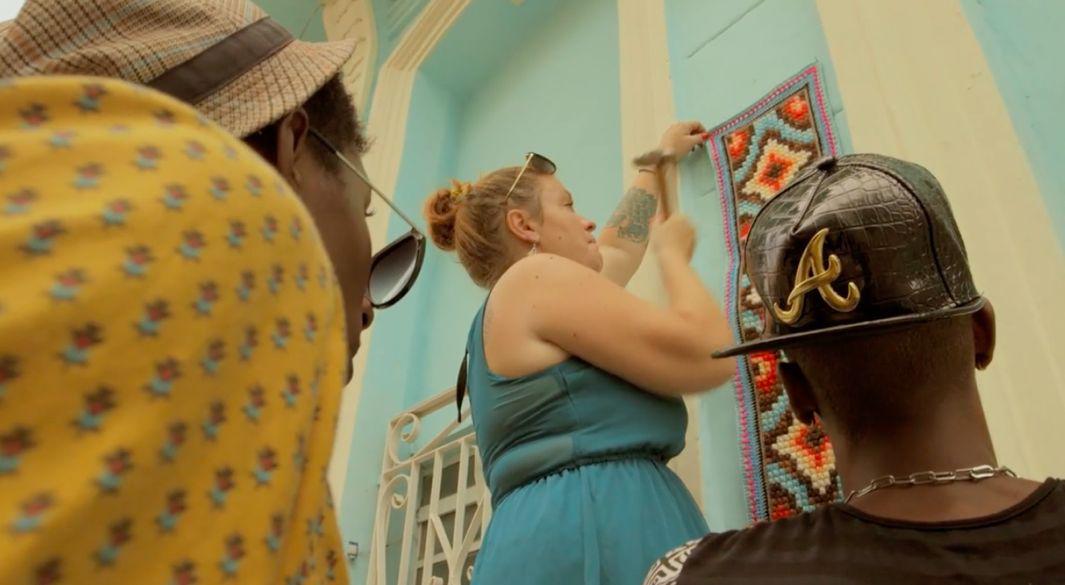 Olek has the brash, charismatic screen presence to warrant a documentary all her own, as she stitches wool mermaid costumes at the speed of light or outfits a group of mimes in loudly colored crochet body suits that cover their faces, while they dance with passers-by on the streets of Barcelona, smoke, and drink beer through the stitches in their uniforms.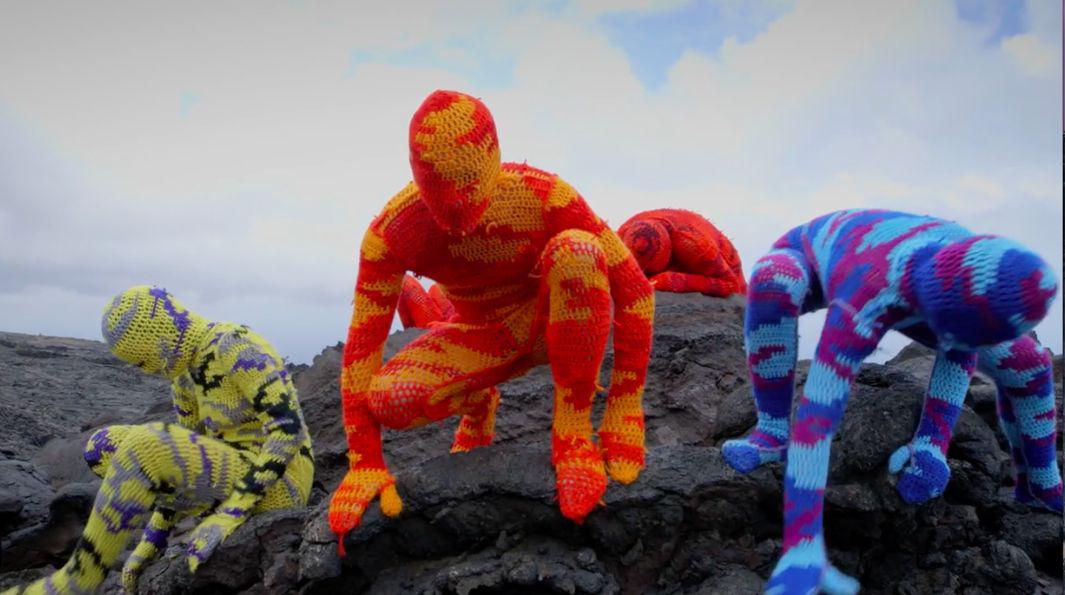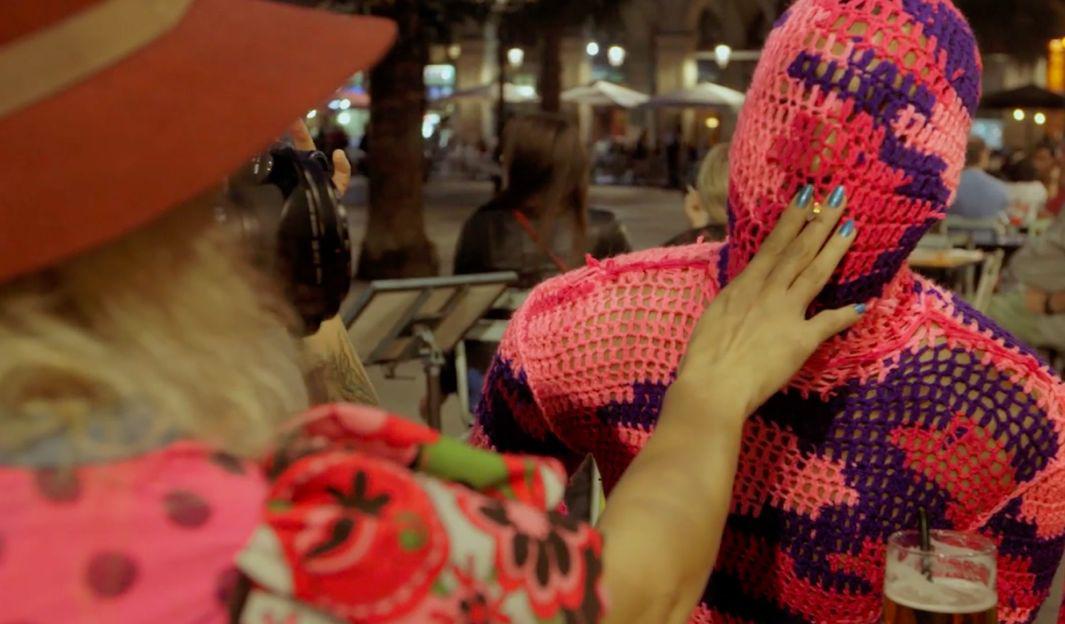 And it's both entertaining and illuminating as Olek stitches giant crochet flowers to an enormous profane canvas in the window of a Berlin art gallery to hear her lament that it's men who usually try to belittle her art by reducing it to a "craft," as she rants about the "really sexist chauvinistic fucking art world" while a curious old man with a cane stops to watch her at work, with an approving smile and a nod.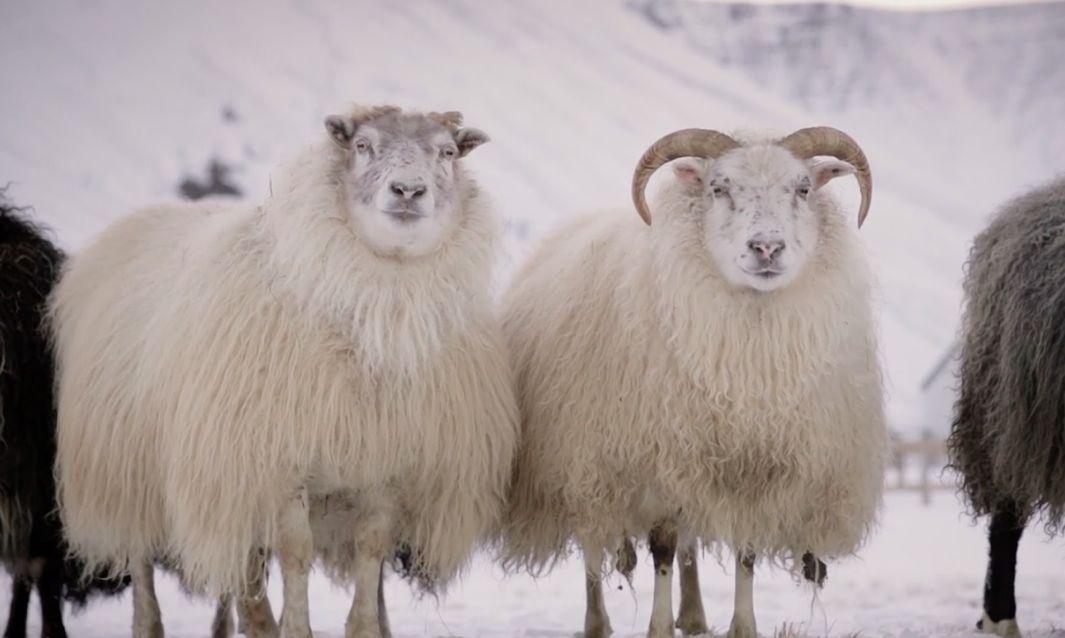 Check out the movie's trailer below: