The now 81-year-old artist Christo and his late wife and creative partner, Jeanne-Claude, are known for sometimes controversial large-scale public art installations that often involve wrapping scenic spots around the world in audacious swaths of fabric—like Paris' Pont Neuf and Berlin's Reichstag. For his latest project, The Floating Piers, Christo has created a 1.9-mile walkway made from 220,000 high-density polyethylene cubes that rises just above the surface of Italy's scenic Lake Iseo. The walkway, covered in more than 1 million square feet of blazing saffron-colored fabric, undulates with the movement of the waves.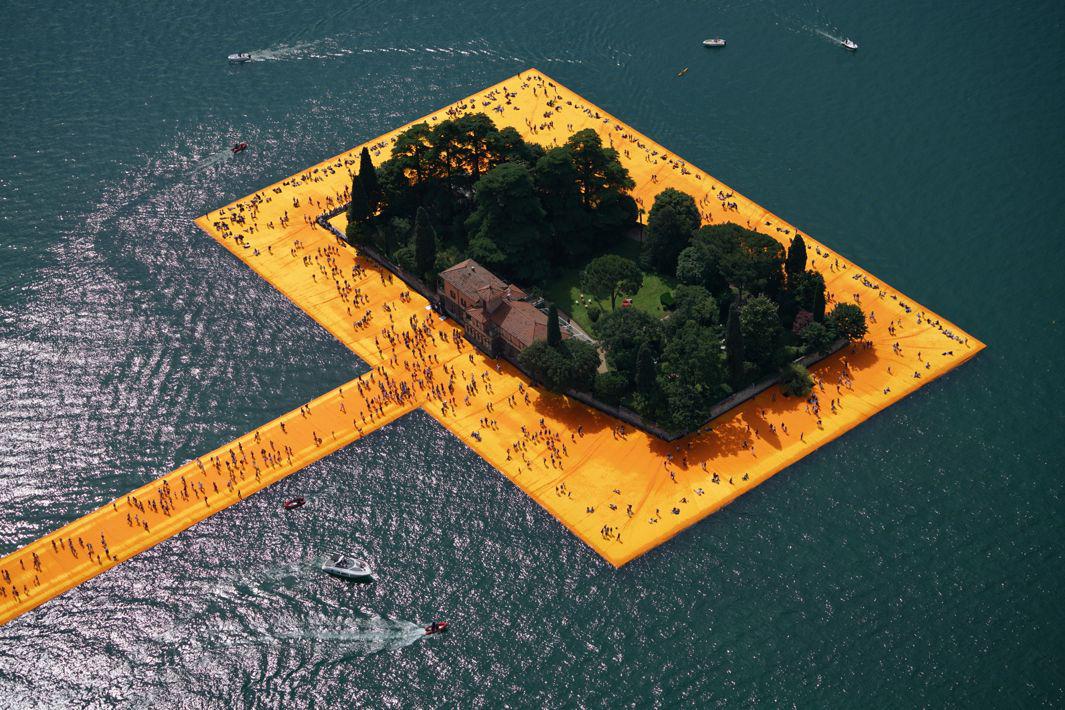 "Those who experience The Floating Piers will feel like they are walking on water—or perhaps the back of a whale," Christo said in a press release. "The light and water will transform the bright yellow fabric to shades of red and gold throughout the sixteen days."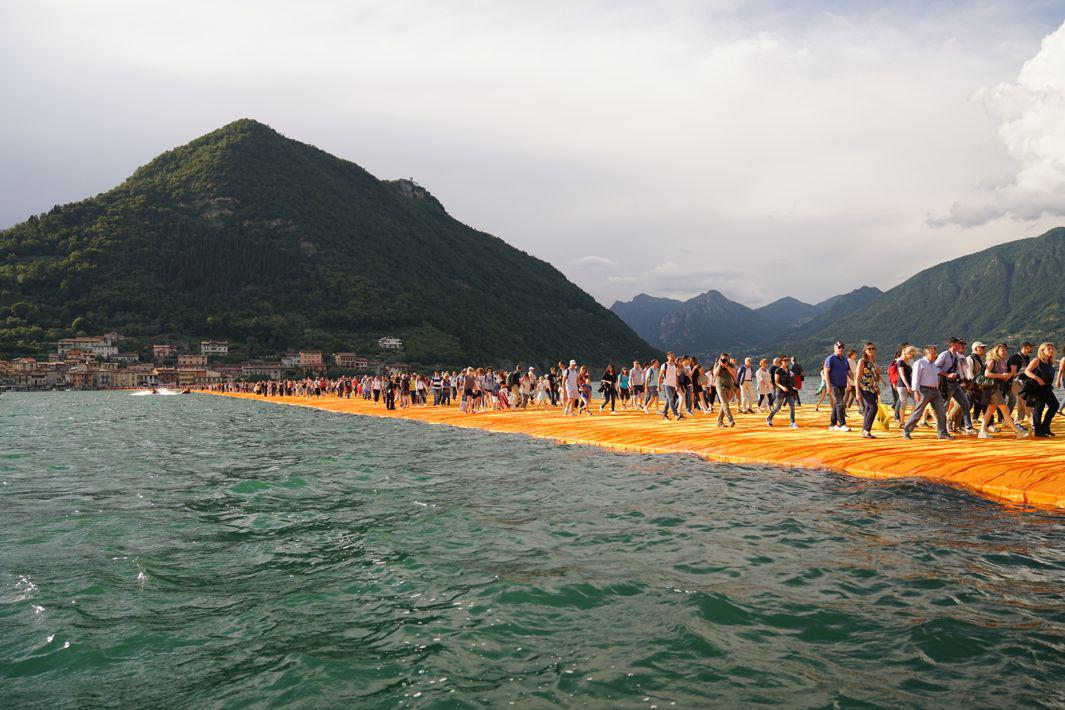 Like Christo and Jeanne-Claude's other works, The Floating Piers is a playful, joyful, fleeting public artwork that offers fantastical relief from the ordinary. While the project required considerable time, planning, manpower, and engineering to install, the end result is a seemingly simple, grand scribble on the landscape that feels ripped from a child's imagination.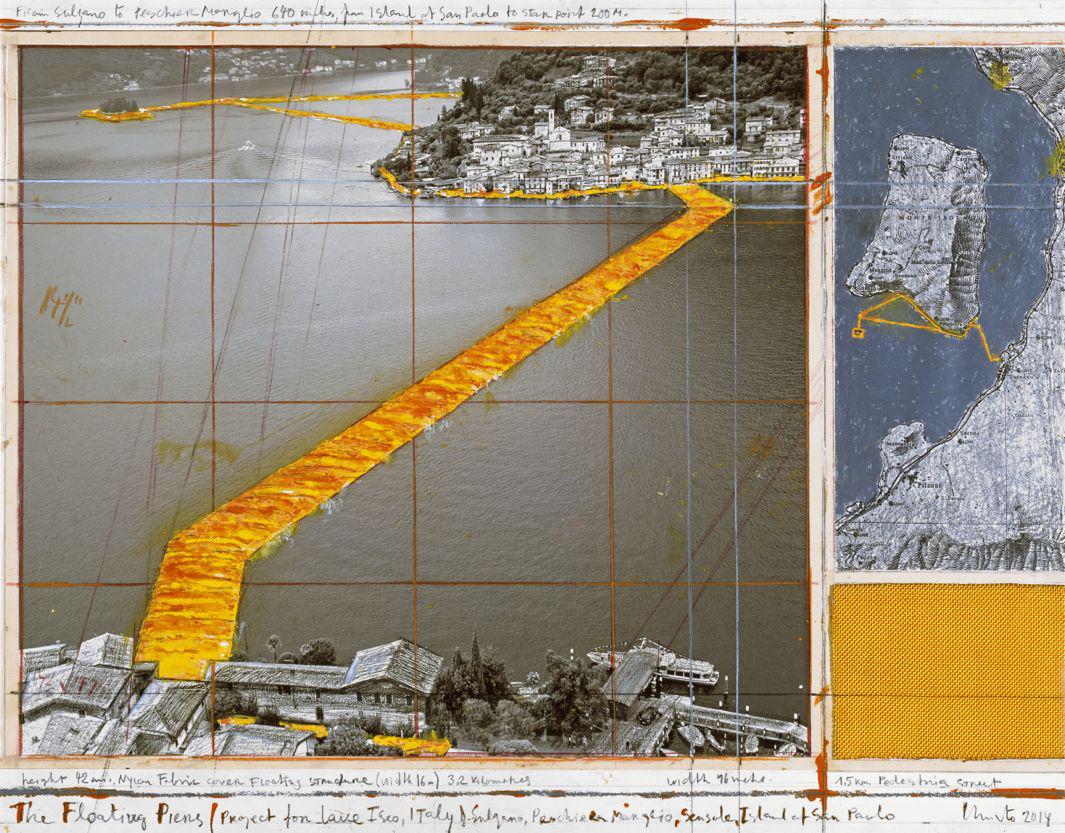 According to a project description, Christo and Jeanne-Claude dreamed up the original concept for The Floating Piers back in 1970. In 2014, Christo "found Lake Iseo to be the most inspiring location for the project," and work began on the artist's first large-scale project since he and his wife installed a series of fabric curtains in New York City's Central Park in 2005 for The Gates and Jeanne-Claude's subsequent death in 2009.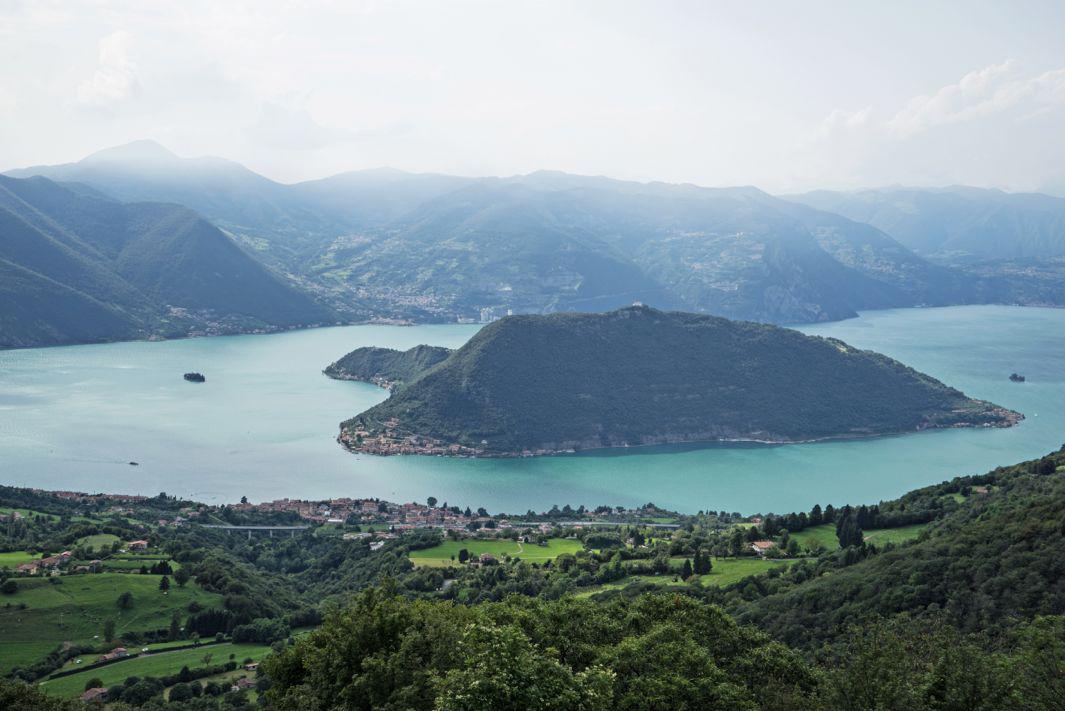 Visitors can walk from Sulzano to Monte Isola and to the island of San Paolo. Christo and his team covered 1½ miles of pedestrian streets in Sulzano and Peschiera Maraglio in coordinating fabric so those who are too intimidated to walk on water can follow the yellow fabric–covered road.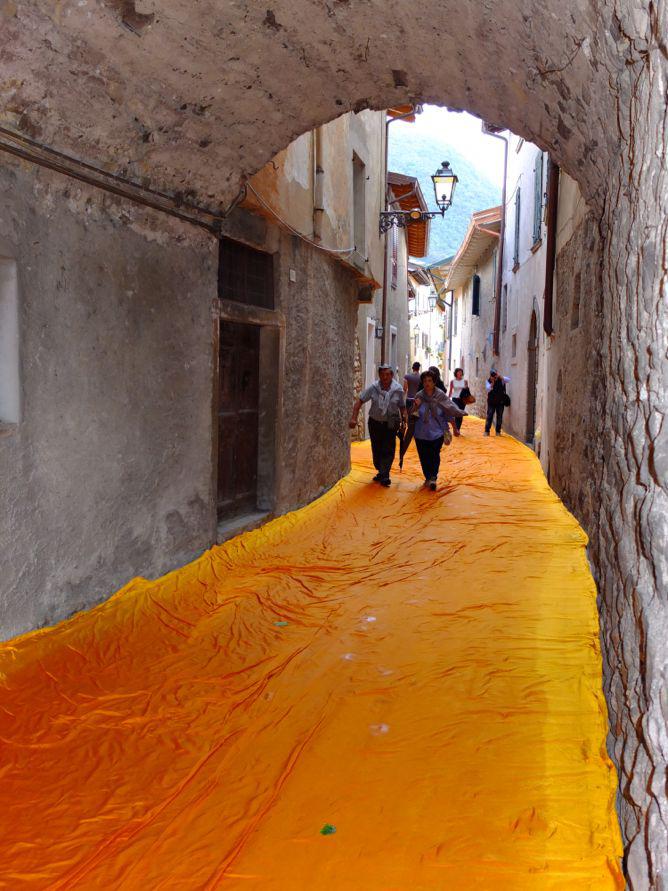 "Like all of our projects, The Floating Piers is absolutely free and accessible 24 hours a day, weather permitting," Christo said in a press release. "There are no tickets, no openings, no reservations and no owners. The Floating Piers are an extension of the street and belong to everyone." The public art projects are notably funded solely using proceeds from the private sale of Christo's original works of art.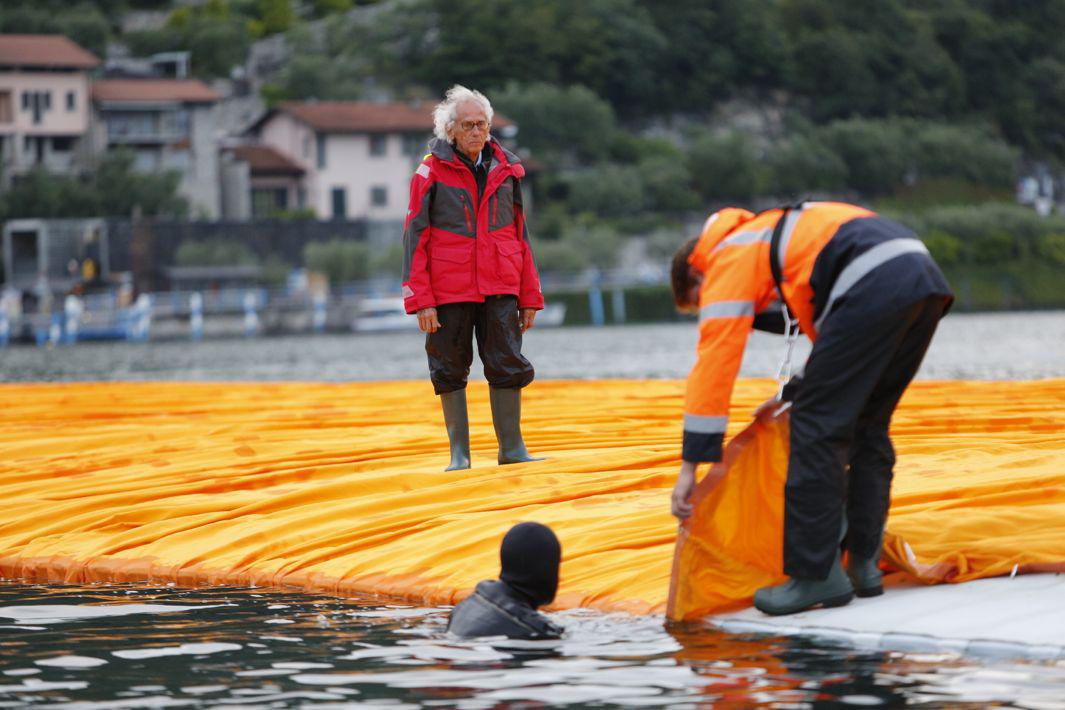 Some 55,000 people showed up on Saturday for the installation's first day, and some crowds were turned away; it was also plagued with rain-related evacuations and closures. The ephemeral installation runs until July 3 (heavy rain and strong winds notwithstanding), at which time everything will be removed and industrially recycled, but the dedicated project website is designed to last forever.