About 10 miles south of Las Vegas, near Jean Dry Lake and Interstate 15, seven technicolor limestone totem poles rise in the arid, sun-faded desert landscape like a shockingly pigmented mirage. The fluorescent acid trip of an art installation is Seven Magic Mountains, the work of Swiss-born, New York–based artist Ugo Rondinone.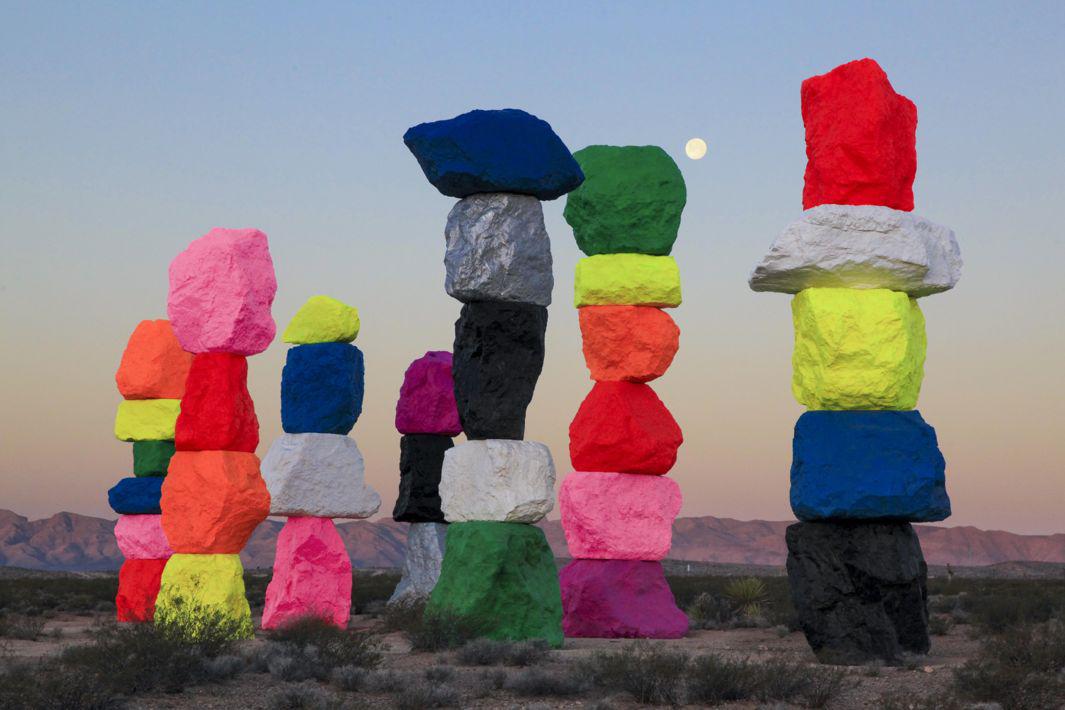 Commissioned by the Art Production Fund and the Nevada Museum of Art, Seven Magic Mountains looks spontaneous, as if a band of artists might have assembled it under the cover of night on a lark. But it took Rondinone five years to complete the gravity-defying work, in which locally sourced painted limestone boulders are stacked into totems that each stand between 30 and 35 feet high. The New York Times noted that the piece is part of a decadeslong tradition of large-scale land art in the area and one of the largest land-art pieces created in the U.S. in the past 40 years.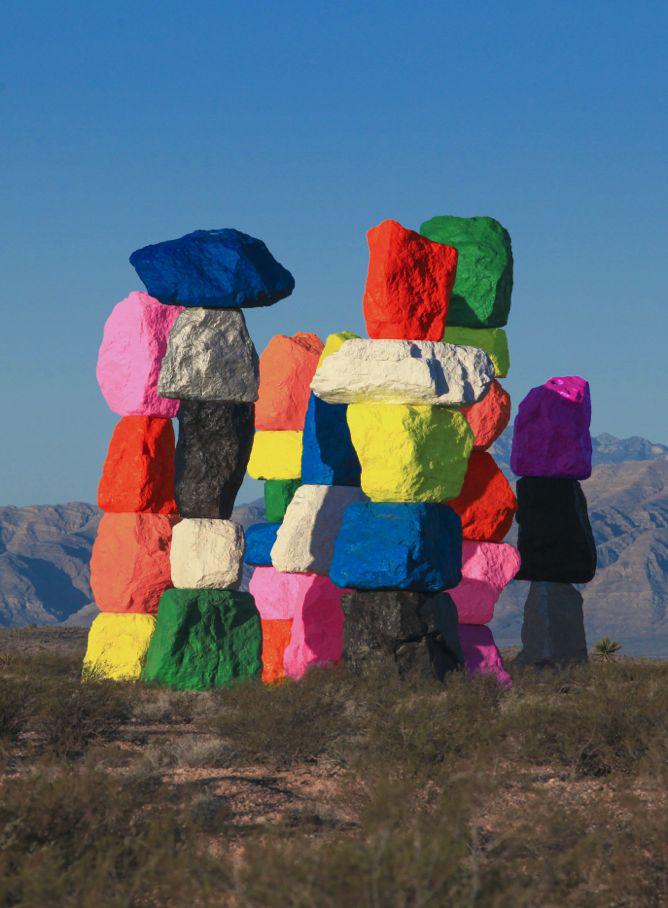 "Seven Magic Mountains elicits continuities and solidarities between human and nature, artificial and natural, then and now," the artist said in a press release. The release added that the installation "pays homage to the history of Land Art while also offering a contemporary critique of the simulacra in nearby Las Vegas."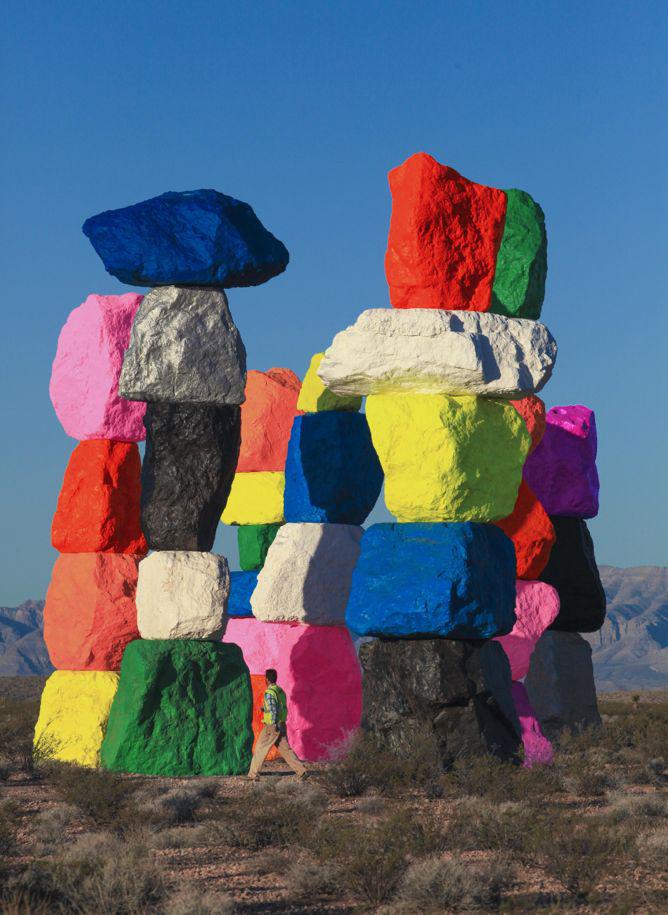 Nevada Museum of Art executive director and CEO David B. Walker likened the sculpture to a giant piece of advertising for the museum when he called it "an internationally significant sculptural installation that helps open the door in Nevada to future large-scale, land-based art projects." An estimated 16 million vehicles will pass by the installation during its two-year run, Art Production Fund co-founders Doreen Remen and Yvonne Force Villareal said, which would make it "one of the most visible works in the history of Land Art."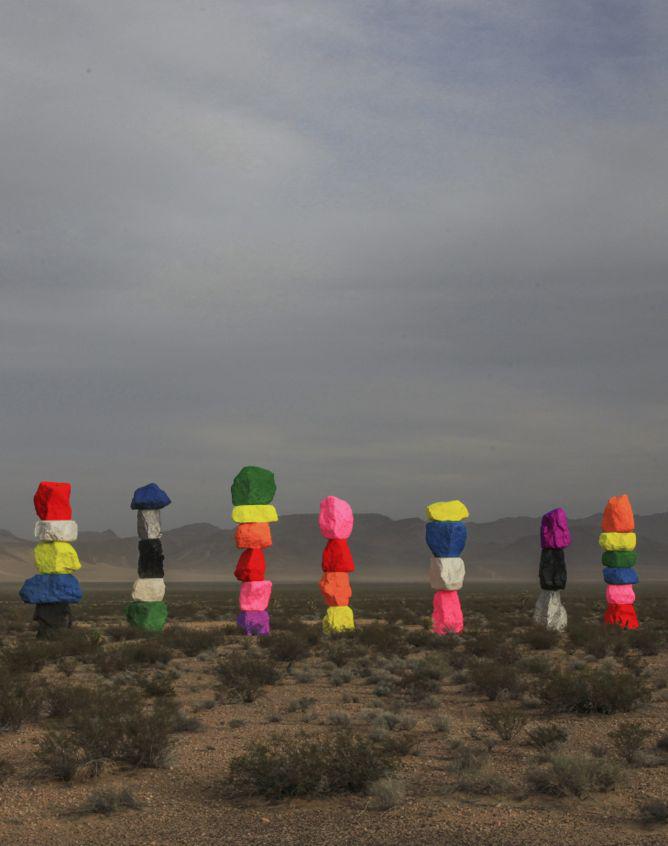 And while time and the elements certainly will have their way with the work, the organizers say that any man-made damage will be repaired (even though the boulders had been precoated with clear anti-graffiti paint, the installation has already been tagged once since opening May 11). A representative for the museum told me in an email that the graffiti was removed within 36 hours and that they are working with local authorities to devise a plan for increased patrol.