The Château de Versailles is a year-round attraction for tourists in France. But when the weather brightens, it's the gardens that are the big draw, with their elegant André Le Nôtre landscaping and musical fountains. The latest star attraction is a dazzling monumental free-standing waterfall on the manicured grounds that looks like a mirage or a special effect, a breathtaking sleight of hand from Danish-Icelandic artist Olafur Eliasson.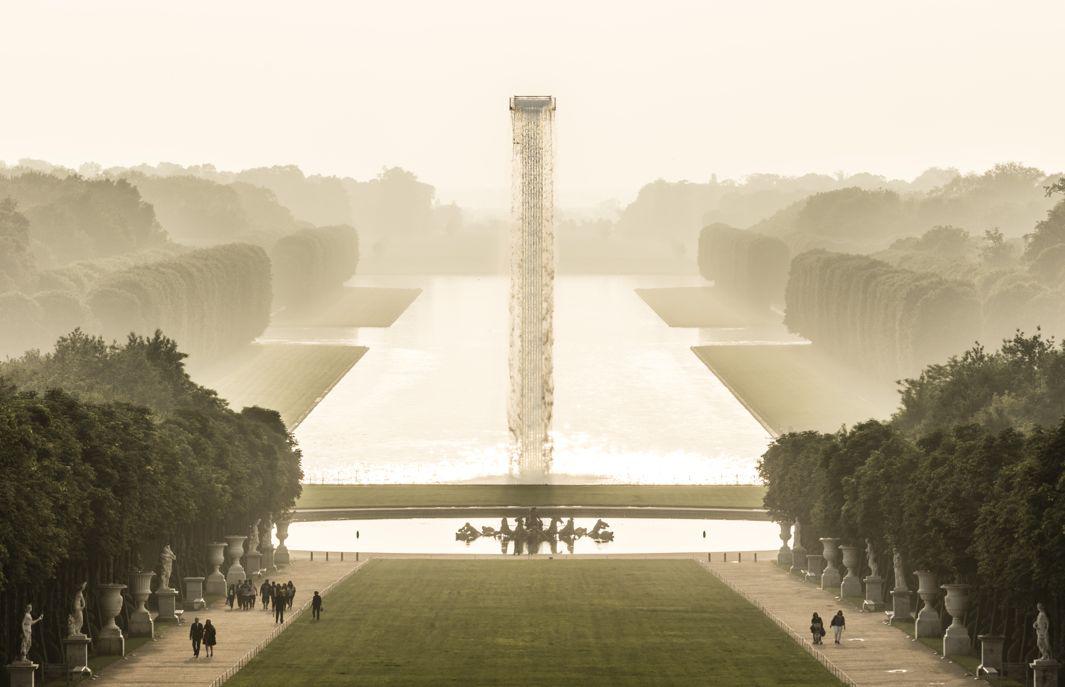 "For my exhibition this summer, I am doing a series of subtle spatial interventions inside the palace deploying mirrors and light, and in the gardens, I use fog and water to amplify the feelings of impermanence and transformation," Eliasson said in a press statement. "The artworks liquefy the formal design of the gardens while reviving one of landscape architect André Le Nôtre's original, unrealised visions: the placement of a waterfall along the axis of the Grand Canal."
Since 2008, Versailles has invited contemporary artists to dot its grounds with sculptures and other artworks that offer a striking counterpoint to all that gilded French history and grandeur.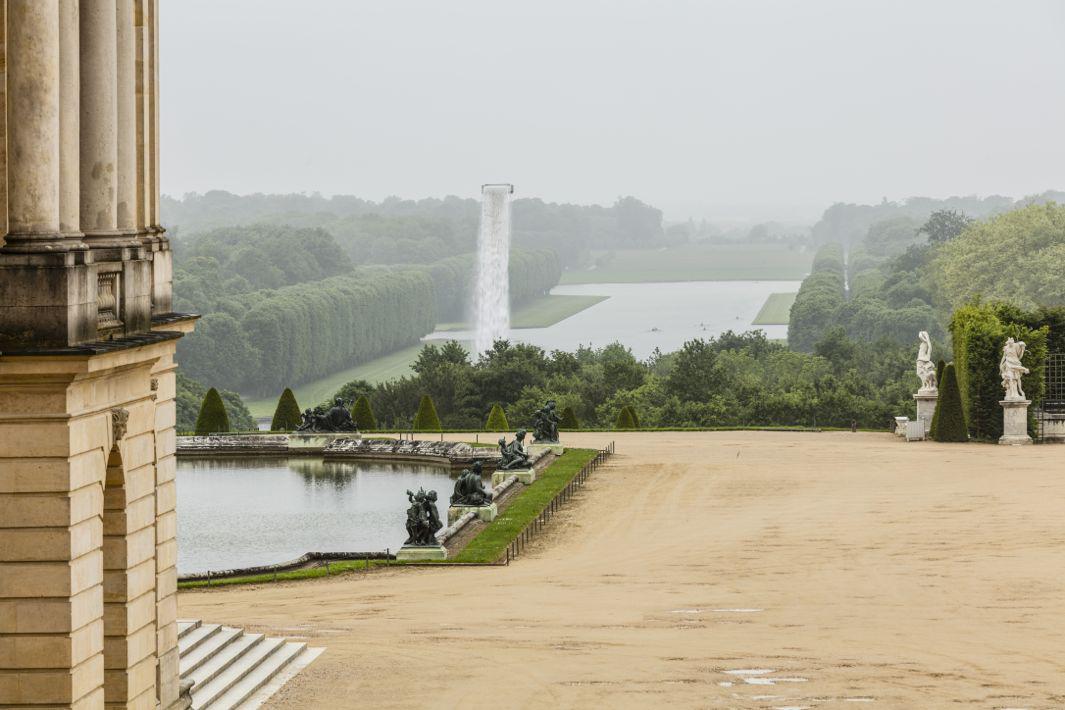 Eliasson installed a series of giant waterfalls in New York City in 2008. The Versailles waterfall is the central work in a triptych of water installations in the garden, constructed using a crane, water, stainless steel, pump system, hose, and ballast, the artist said, declining at a press unveiling to confirm its actual height.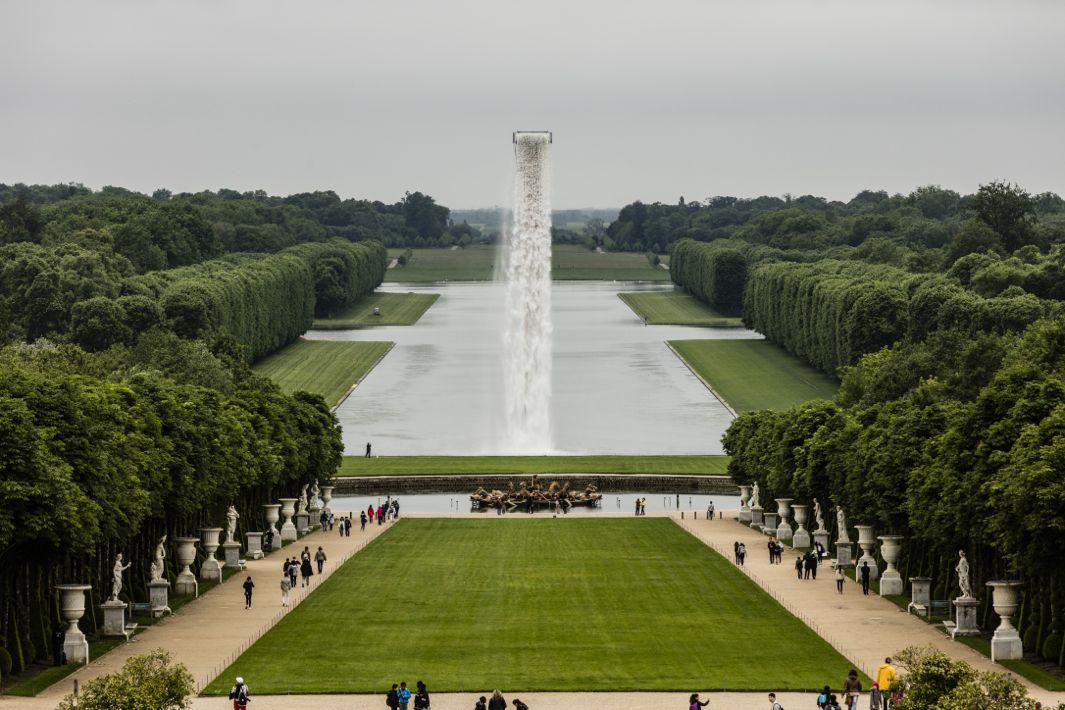 "This waterfall reinvigorates the engineering ingenuity of the past," Eliasson said. "It is as constructed as the court was, and I've left the construction open for all to see—a seemingly foreign element that expands the scope of human imagination.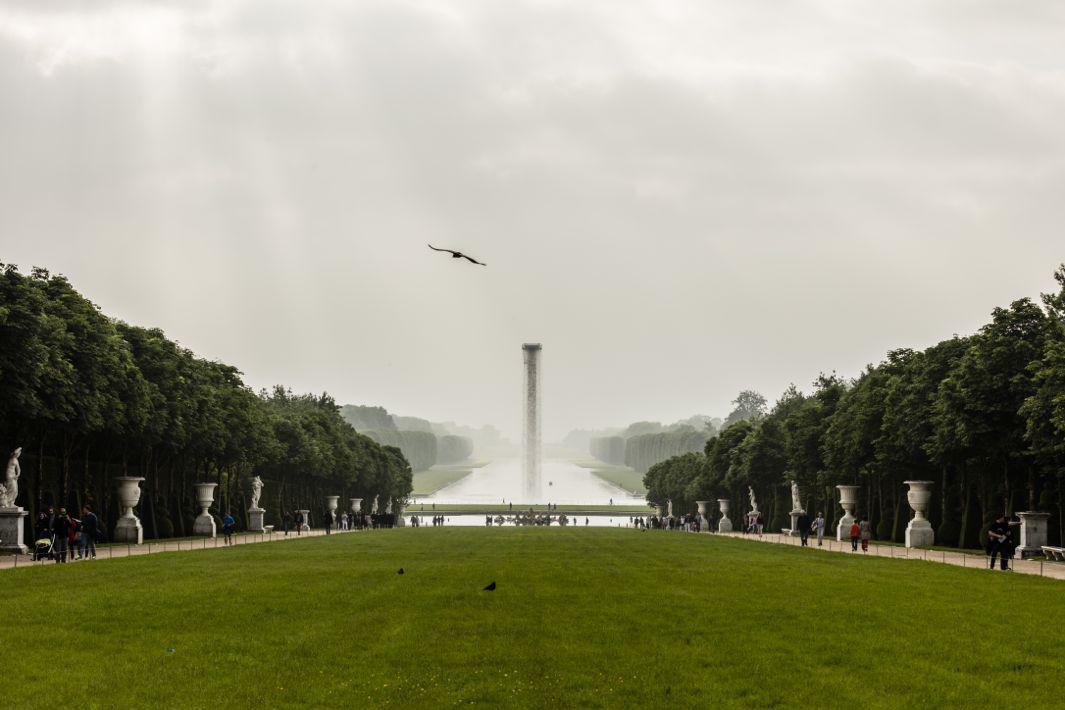 If you happen to be in the Paris region between now and Oct. 30, you can travel to the exhibition via French national railway trains decked out to look like the palace and gardens of Versailles.