You know you've seen one too many Kickstarter proposals when the sight of a levitating houseplant gives you a sense of déjà vu. The Swedish team behind the hoverboard-inspired levitating lightbulb Flyte featured here last year launched a Kickstarter campaign on Wednesday for Lyfe, which allows small houseplants to pirouette in midair.
Sure it's reminiscent of this floating bonsai that went viral earlier this year. Nevertheless, it's hard not to be charmed by the design, with its electromagnetic base made from sustainably sourced oak and smart-looking 12-sided geodesic silicone dome planter.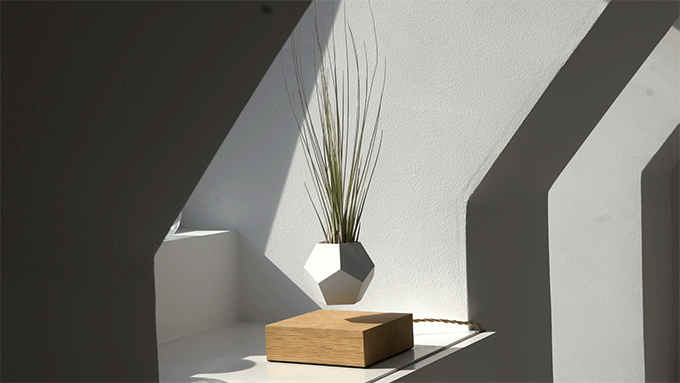 "Many of us grew up around plants and botanic gardens from an early age," the designers write in a project description, calling Lyfe "a futuristic merging of art, science and technology."
Lyfe was conceived specifically for air plants (Tillandsia) identified by the Swedish botanist Carl Linnaeus in the 18th century. (U.S. and EU backers will have a choice between three air-plant varieties.)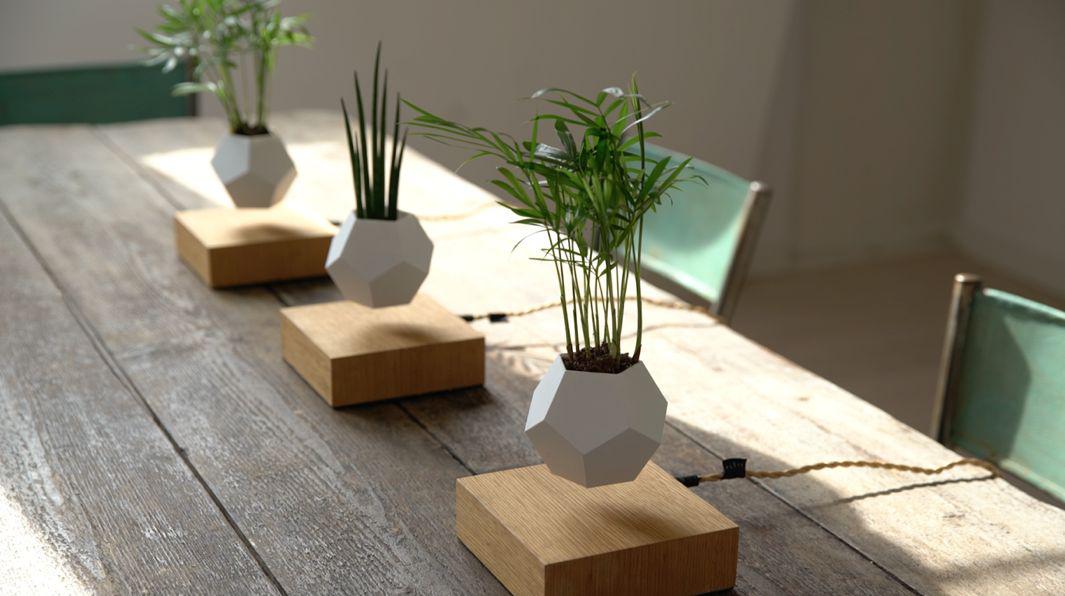 "Air plants thrive upon the circulation of airborne particles," co-founder Daniel Mascarenhas told me in an email. "With no soil required, our gravity-defying and rotating microclimate naturally nurtures."
But Mascarenhas pointed out that the planter can also be used for other varieties of plants. The planter is engineered with a hidden interior reservoir to prevent overwatering and create maximum airflow.
You can add soil and seeds to grow a basil plant for the kitchen counter, for example.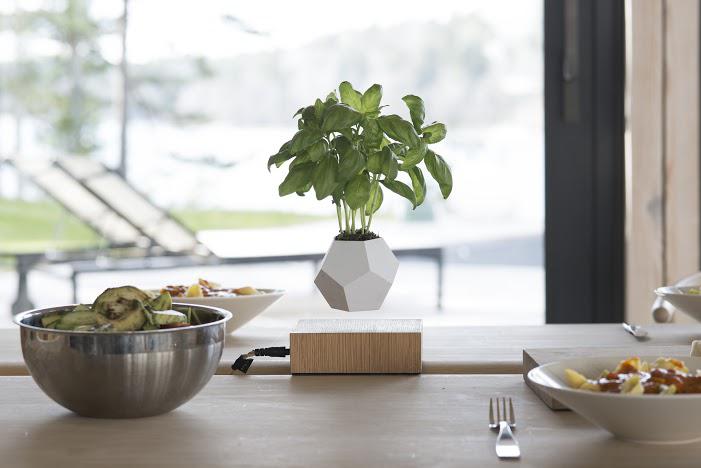 Or pot yourself a little pink orchid to cheer up your depressing cubicle.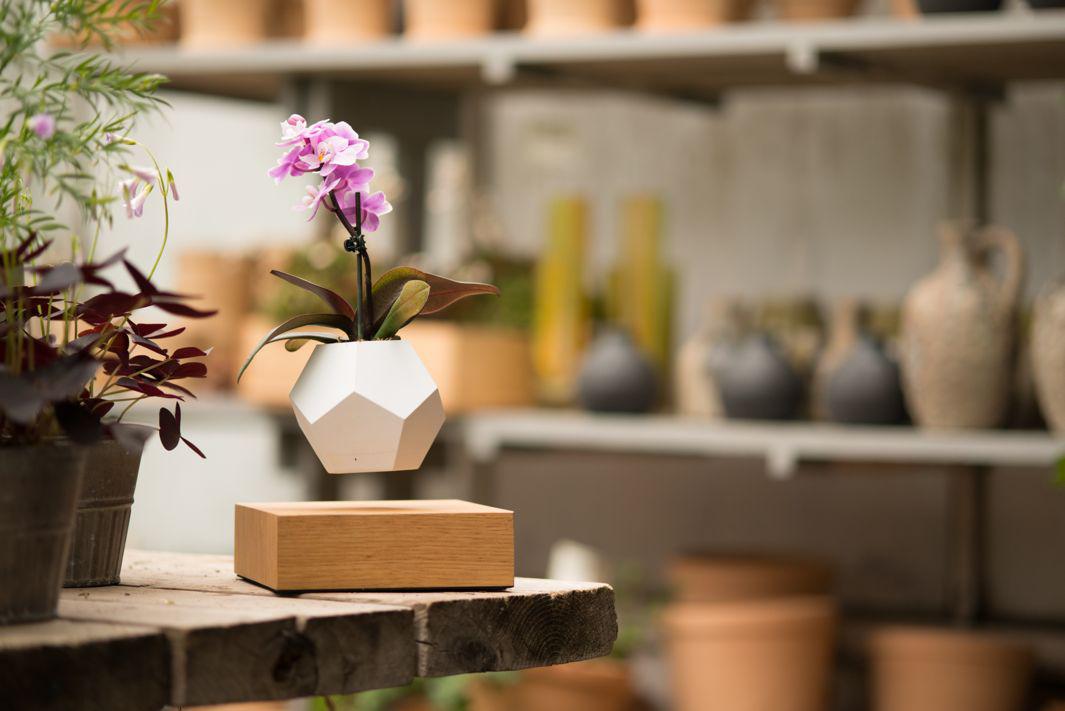 See Lyfe in action via the Kickstarter project video below: