Following designer youth hostels and style-conscious student housing, co-working spaces are now using elaborate interior design schemes to set themselves apart from the competition. The newest co-working space in Paris is Kwerk, a 24,000-square-foot, multilevel space that was conceived as a cross between a "boutique hotel, a theater set and an art gallery," the company said in a press release.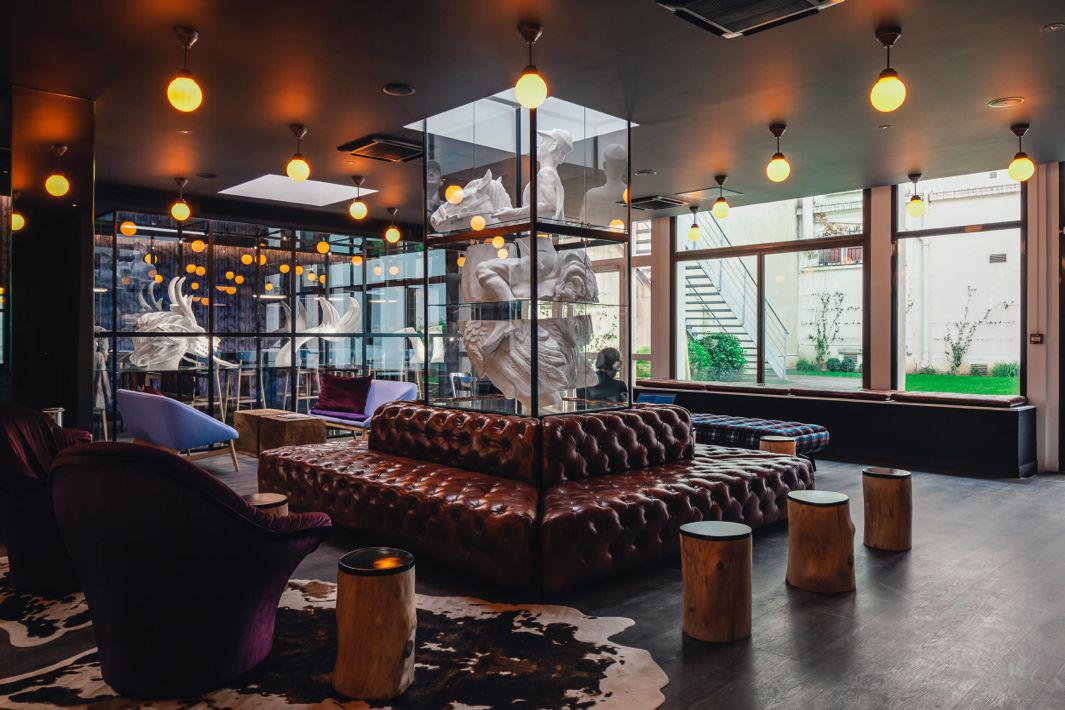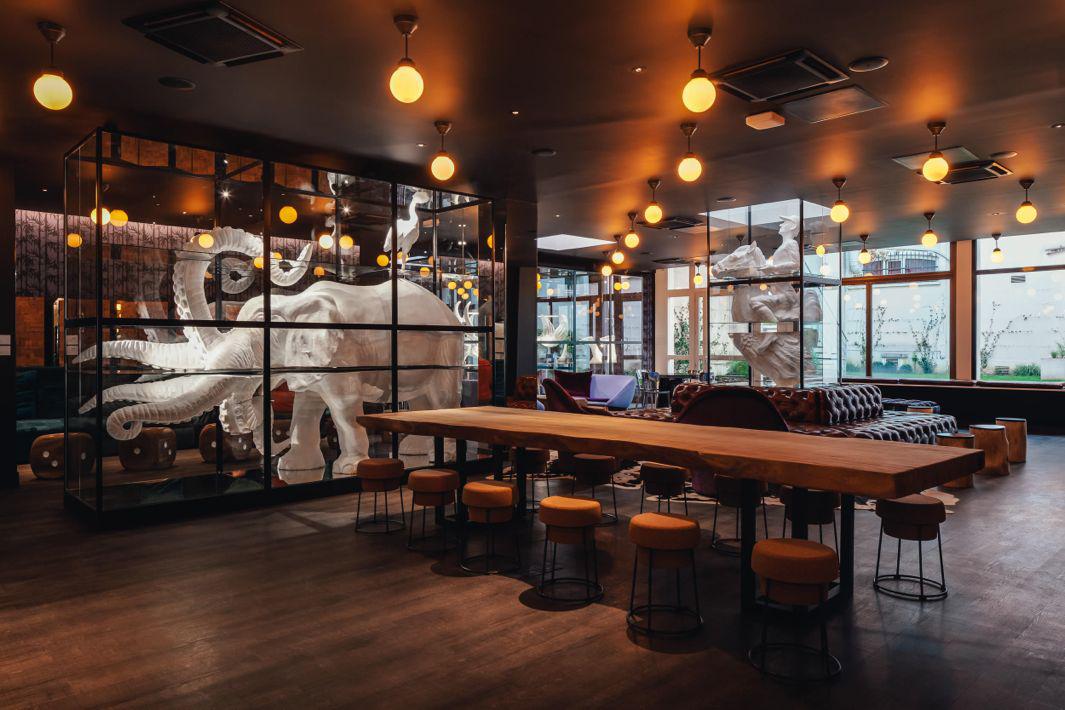 Kwerk (a lost-in-translation mashup of the English words quirk and co-work) had a soft opening this month and launches officially in September. It is the second outpost and flagship of a co-working space partnership from co-founders entrepreneur Lawrence Knights and architect Albert Angel that opened Kwerk's first location in 2015 in Boulogne-Billancourt on the outskirts of Paris.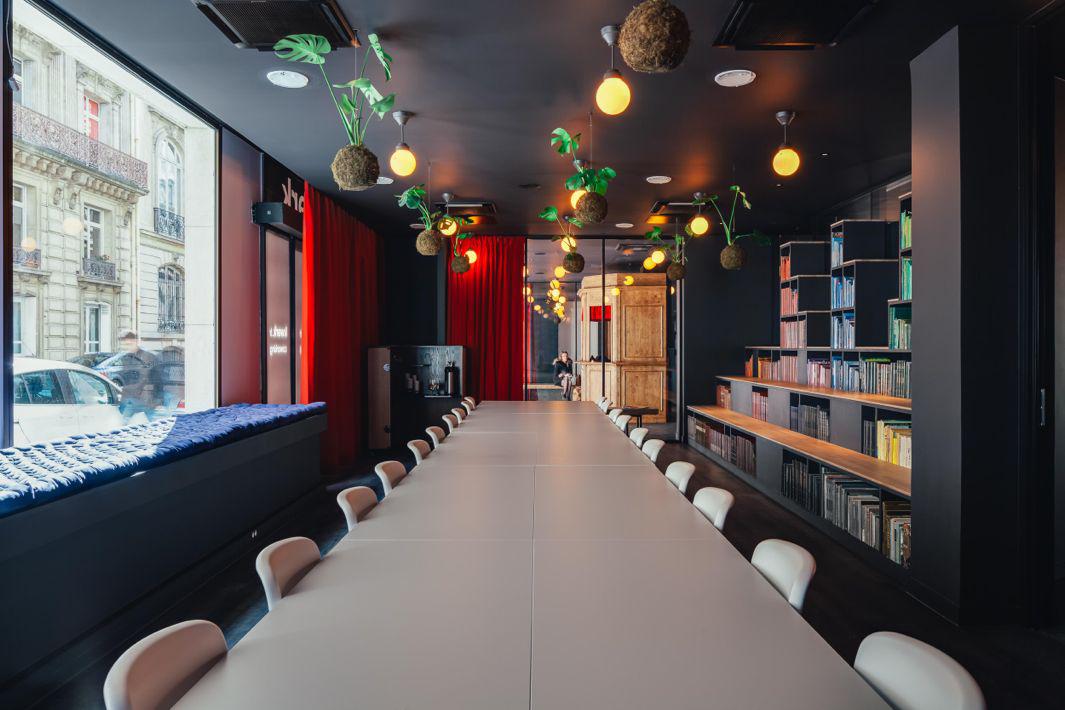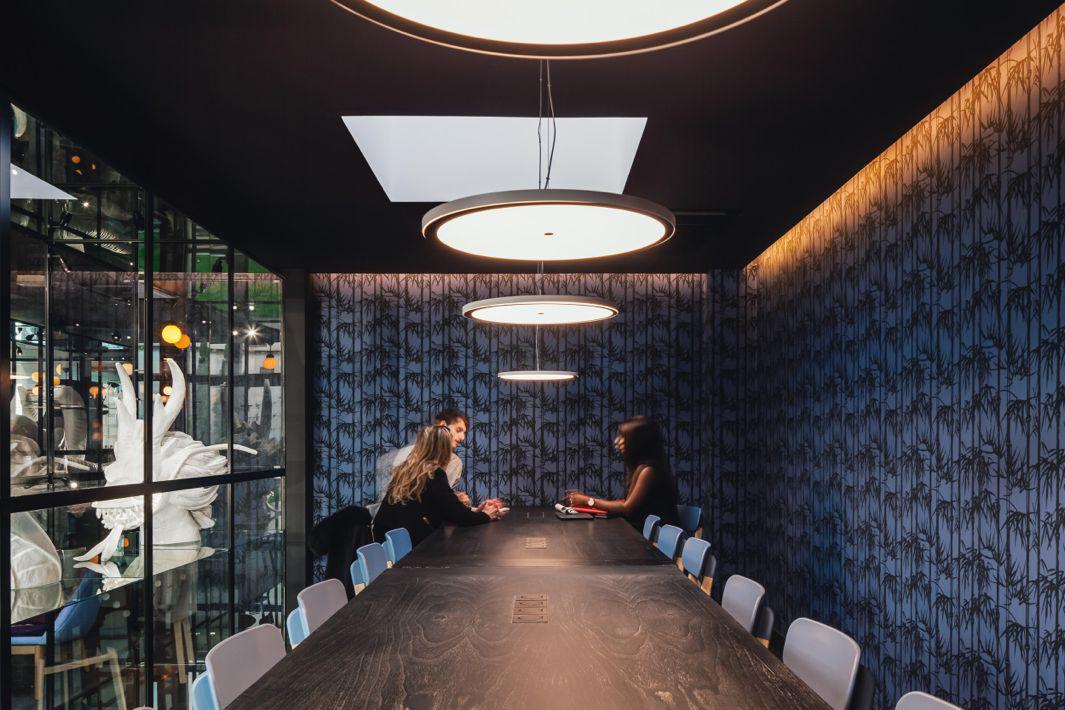 Not your average neoindustrial, open-plan home away from home for lonely freelancers, the space is appointed with a soigné mix of high-end furniture in materials such as velvet and leather, bold wallpaper, vitrines filled with contemporary art, moody ambient lighting, and a space plan that favors cozy niches and intimate spaces alongside meeting rooms and lounges with a decidedly grown-up vibe.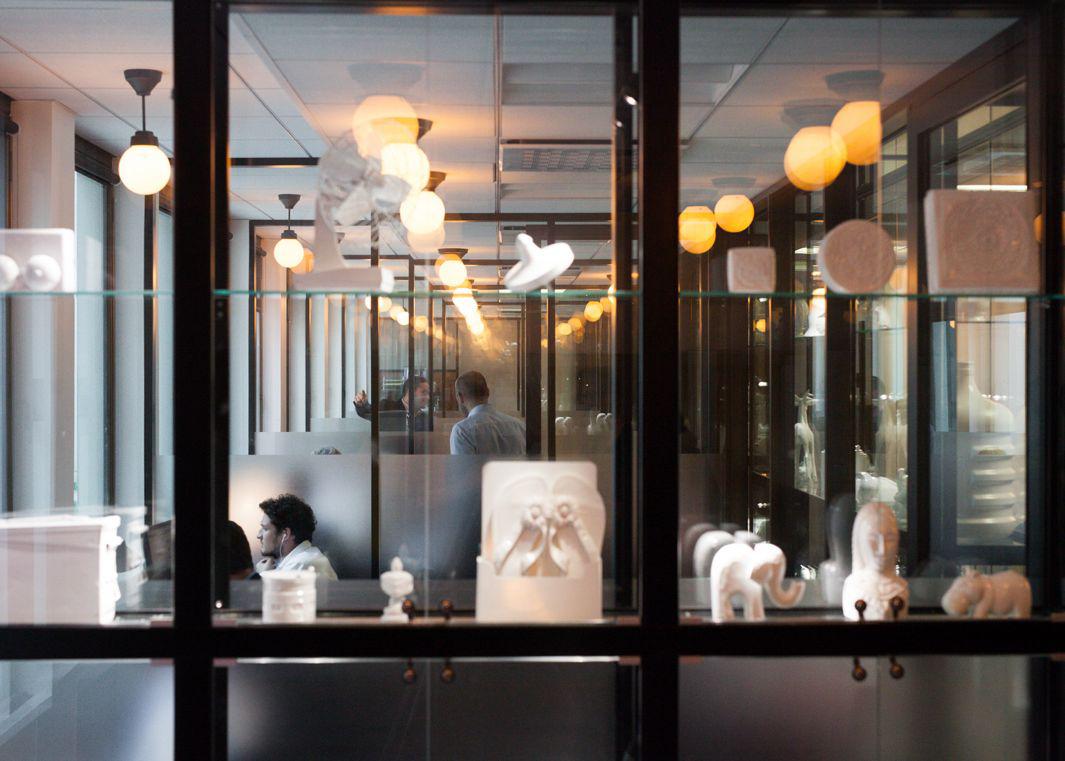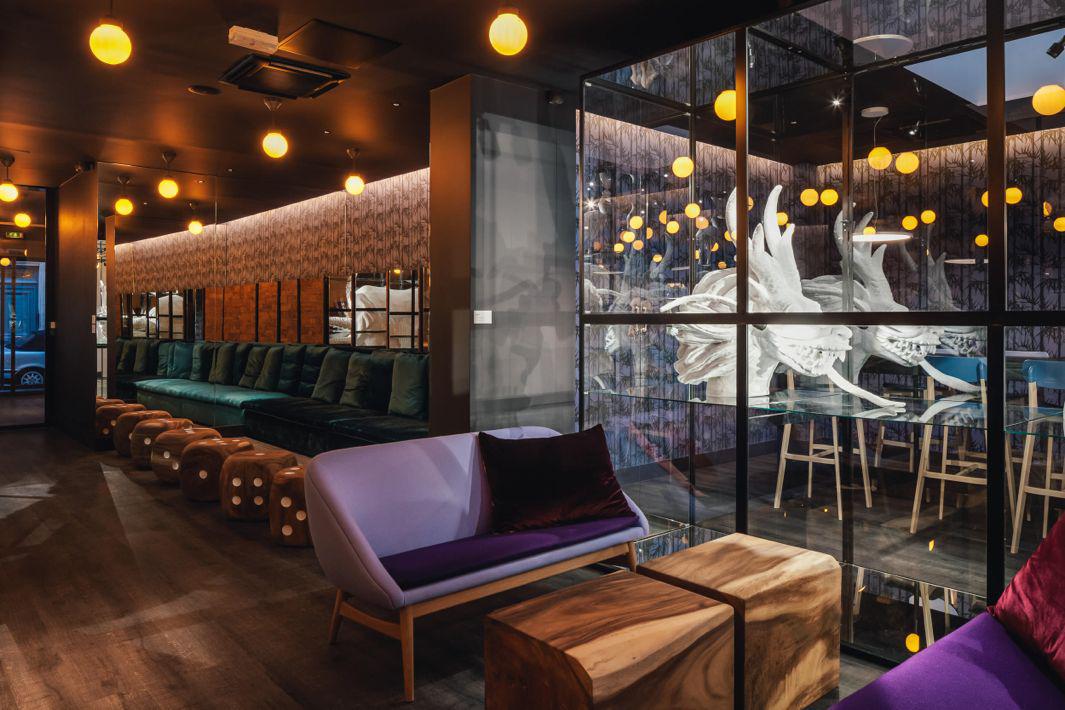 "For too long, company flow charts have dictated the organization of space in offices," Angel said in the release. "The office was the poor relation of design!"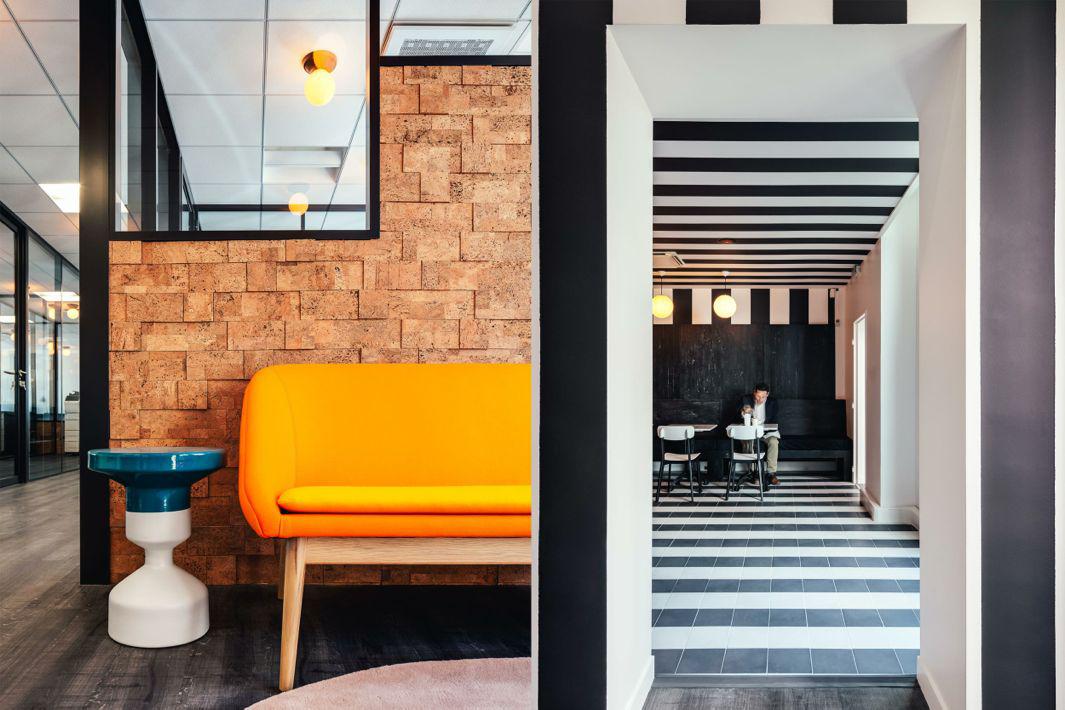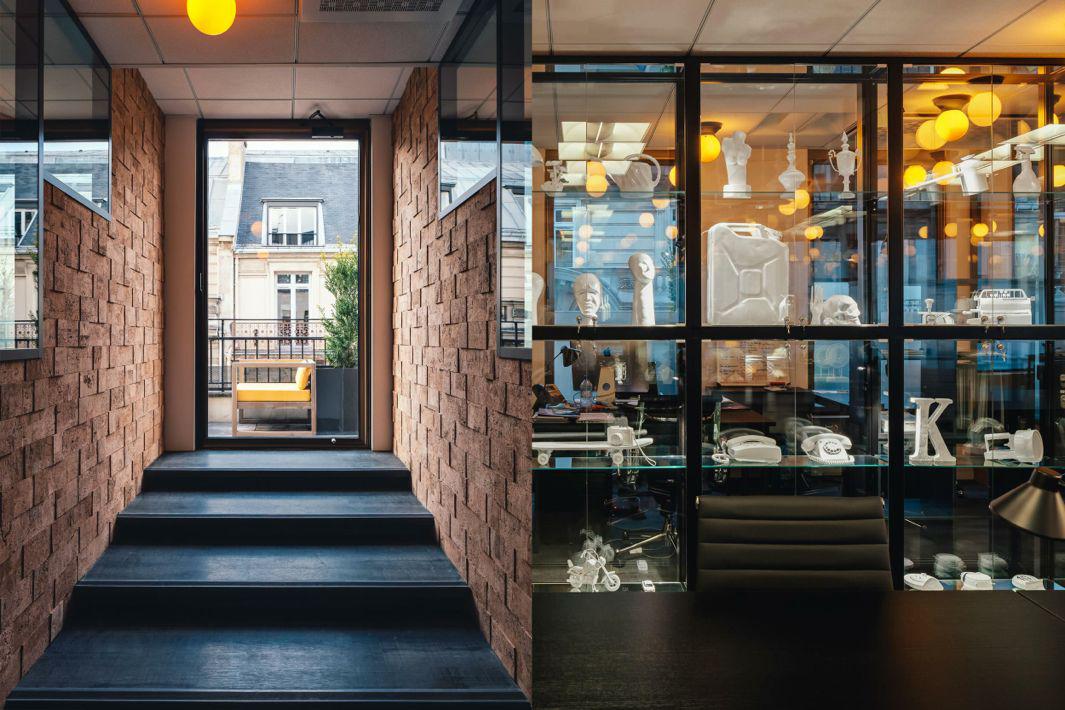 The new location in Paris' 8th arrondissement has space for 300, a mix of private offices and shared spaces that include meeting rooms, a bistro, kitchen facilities, two terraces, space for yoga classes and showers, and a central lobby and lounge area.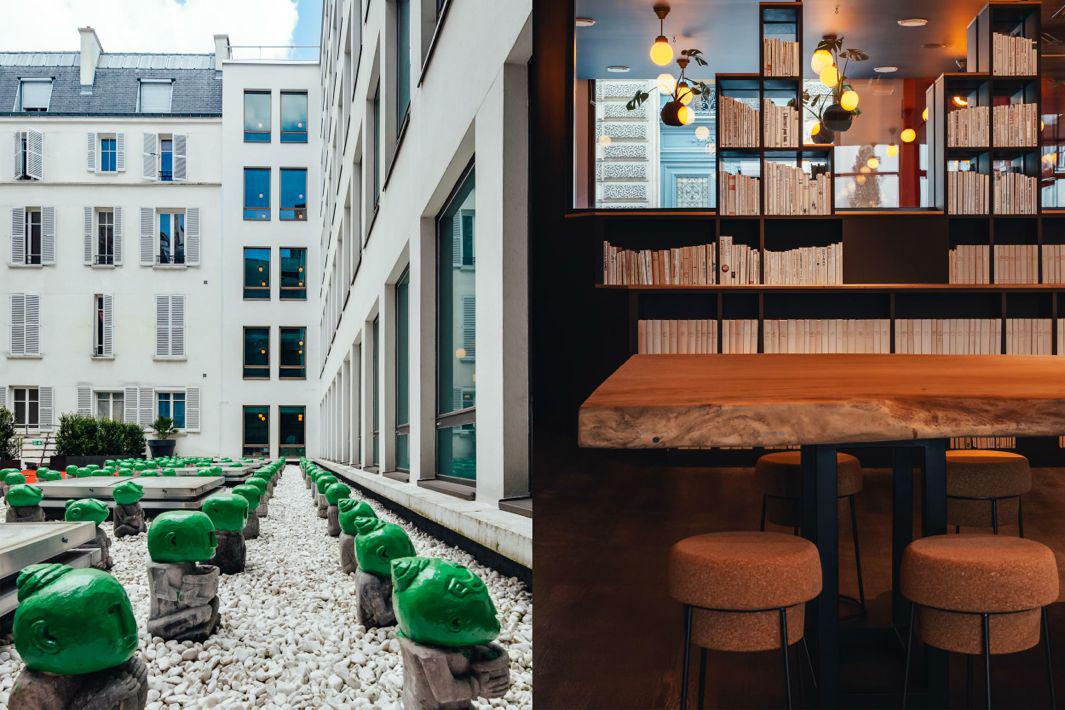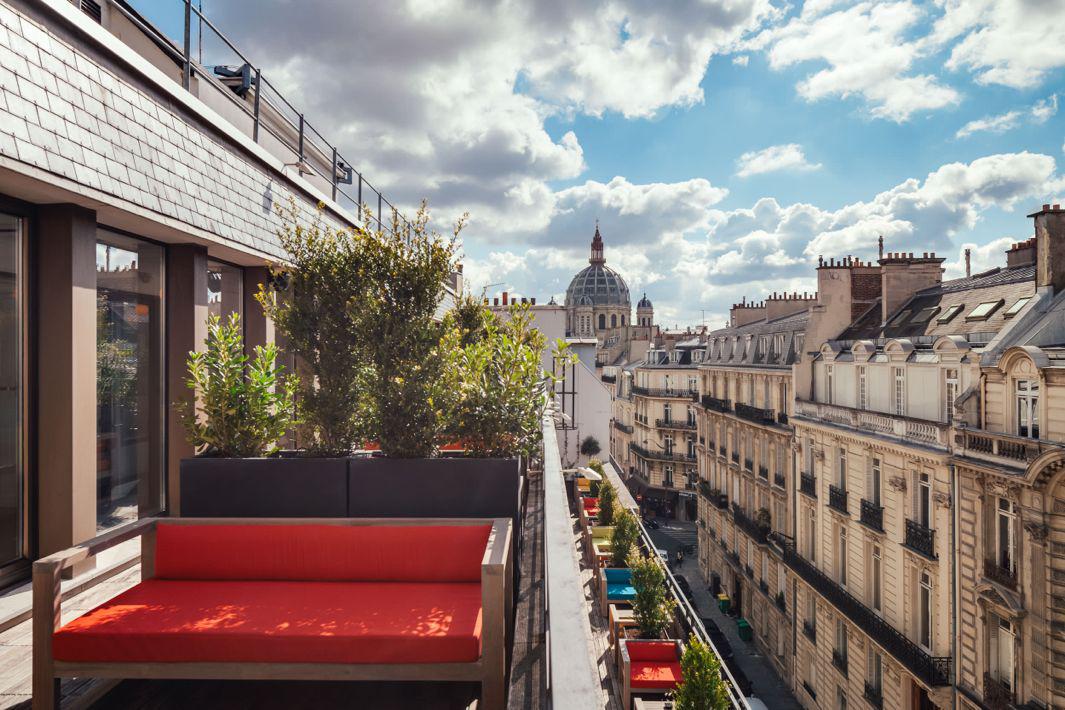 Knights said that the digital revolution that gave birth to co-working meant that increasingly "work spaces are transforming themselves into living spaces." He added that Kwerk is "targeting a demanding clientele and proposing an inspiring environment" that exists somewhere between the realm of "travel, art and well-being."