We've seen tree-covered residential towers, city buildings graced with vertical gardens, and an office that looks like a Swedish forest. Now Japanese landscape designer Kazuyuki Ishihara has won his fifth gold medal at this year's RHS Chelsea Flower Show in London for the "Senri-Sentei" garden garage, an extravagantly plant-covered single-car garage that includes a spectacular rooftop garden.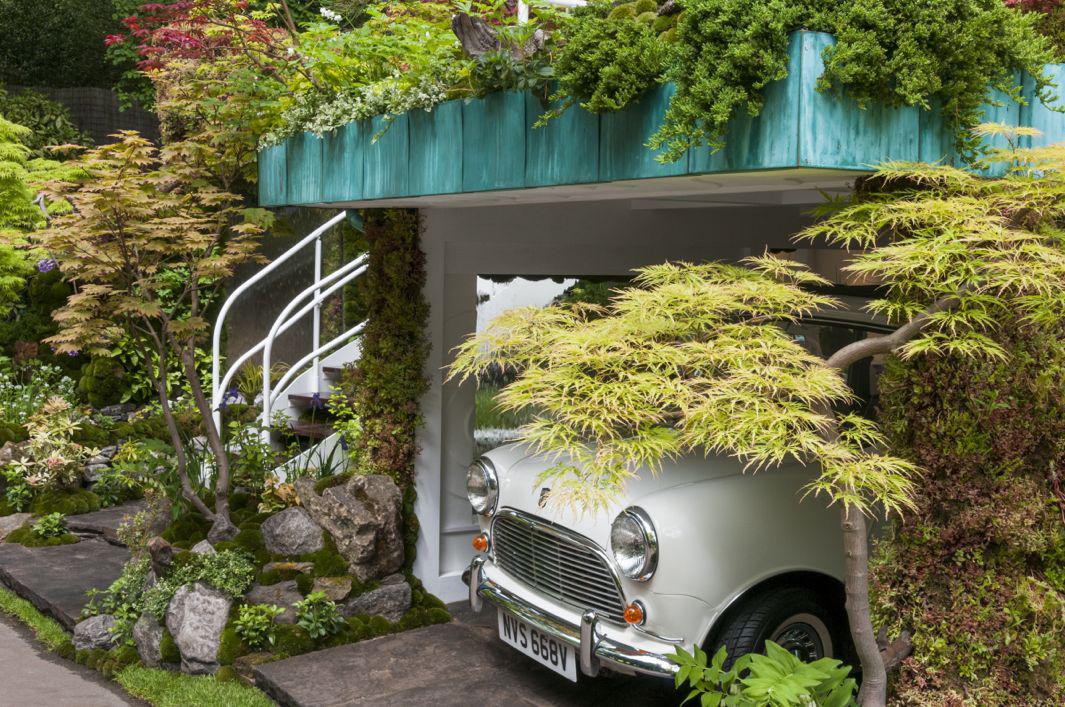 A project description from the show said that the designer was inspired by his memories of visiting the U.K. 10 years ago when he noticed the prevalence of beautifully maintained antique cars. So he designed a fantasy of a two-tiered garage that includes ground floor space for vehicle storage, tools, and a small area for relaxation, plus a rooftop garden made up of 21 different varieties of planted sourced from U.K. nurseries.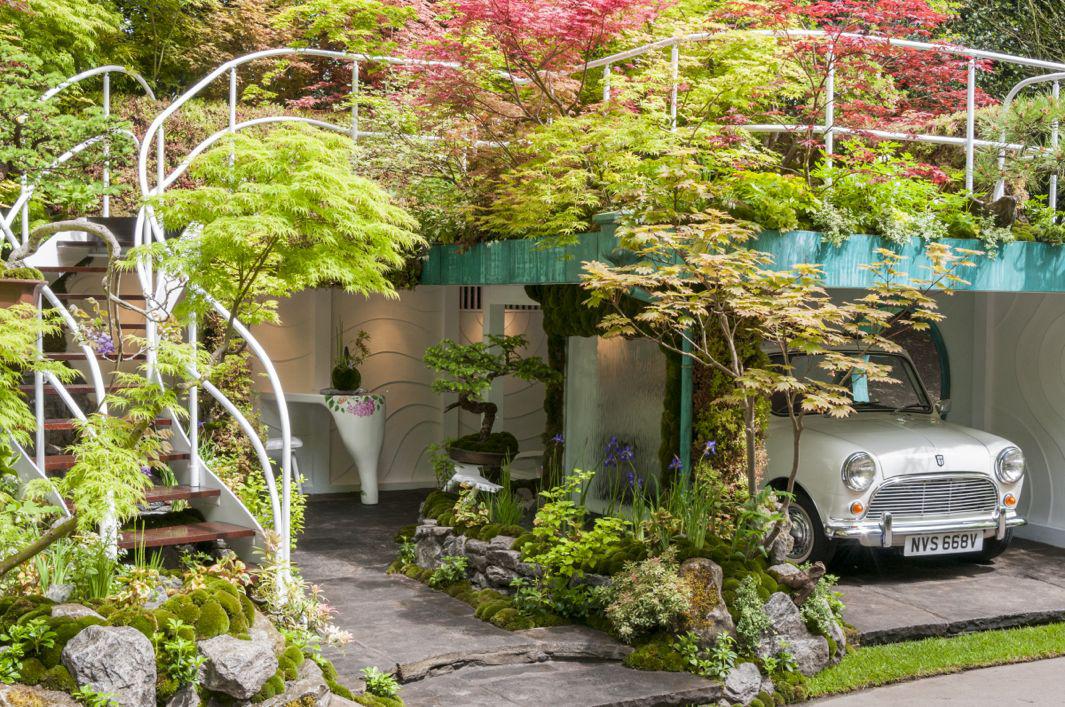 Let's hope that people everywhere take inspiration from Ishihara's fanciful redesign of a common eyesore, the best use of the untapped real estate above the garage since the granny flat.