For the past two decades, Parisian gallerist Patrick Seguin, who specializes in 20th-century design, has been devoted to showcasing his collection of demountable structures by French midcentury architect and furniture designer Jean Prouvé (1901–84). Restored by Galerie Patrick Seguin in 2015, Prouvé's Maxéville Design Office (1948) is being erected during the Design Miami festival taking place in Basel, Switzerland, until Sunday.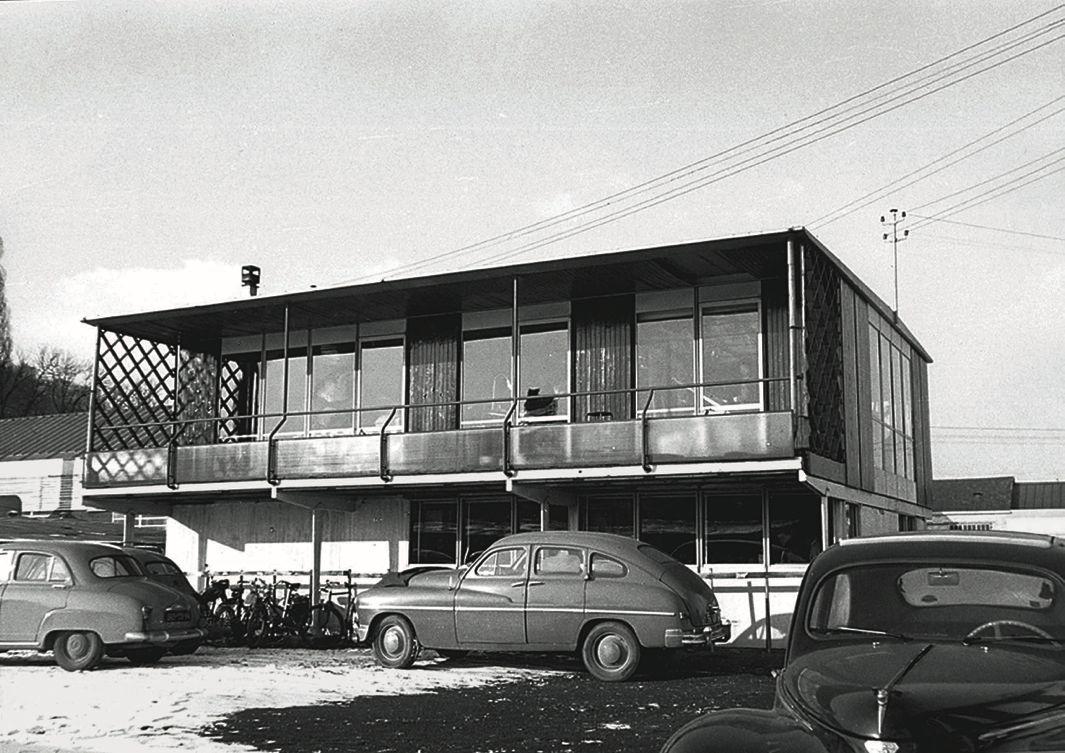 Prouvé was an innovative architect and furniture designer who collaborated with Le Corbusier and Charlotte Perriand. He built stylish, practical furniture that is still coveted today, as well as structures that could be easily dismantled and moved, including furniture for hospitals and office buildings, World War II army barracks, and temporary postwar schools and housing for refugees.
"The Prouvé blend of avant-garde spirit and humanist concerns has lost none of its relevance," the gallery said in a press release.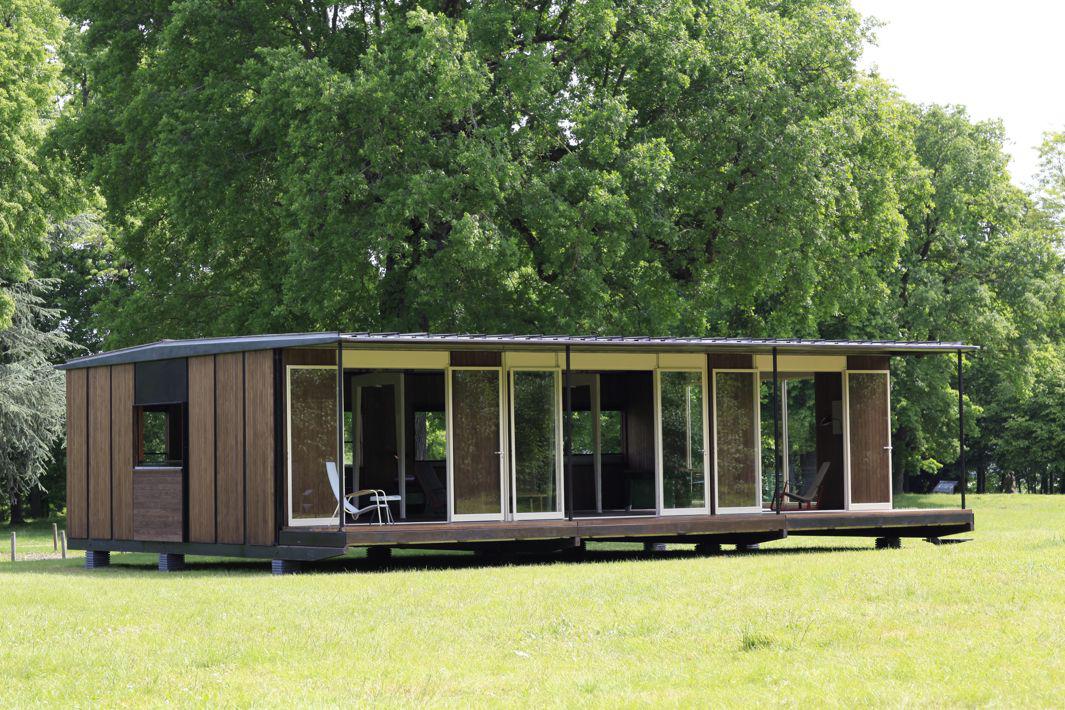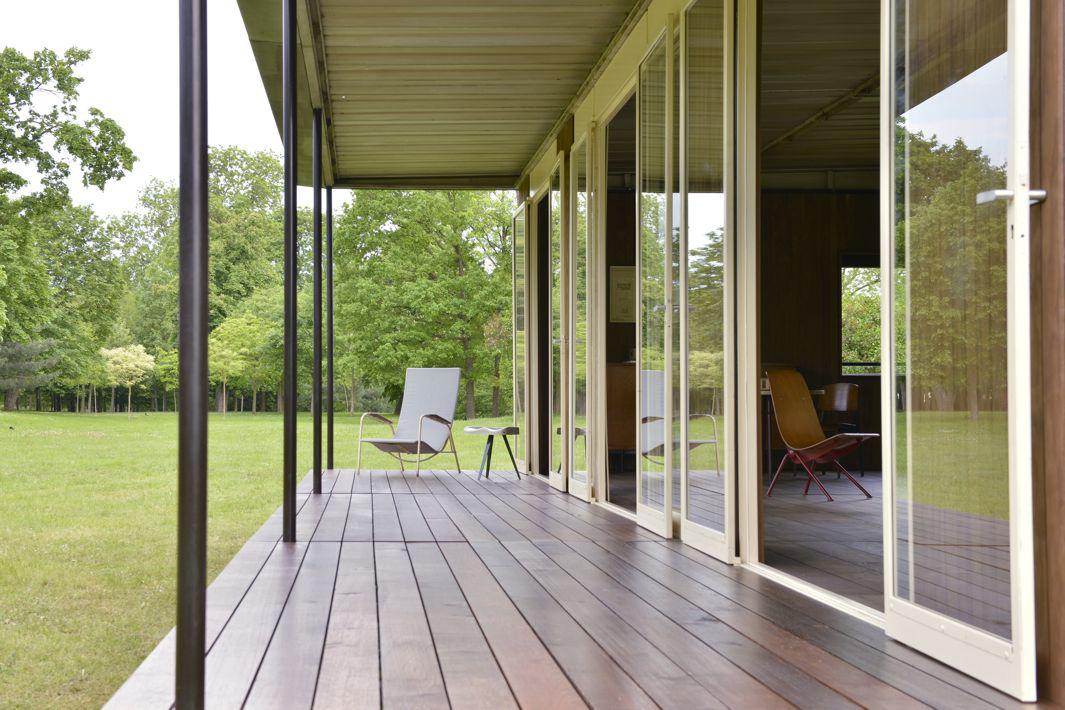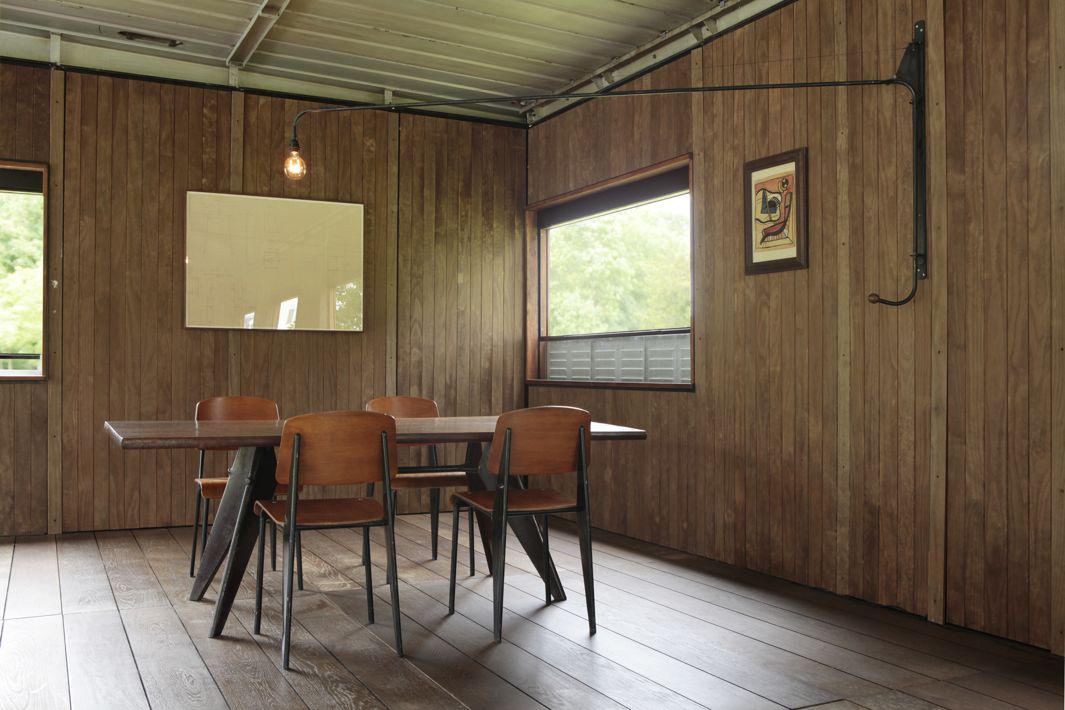 In 1947, Prouvé relocated his workshop to Maxéville, France, and in 1948, he produced this version of the 33-foot–by–38-foot demountable house as a model for postwar reconstruction. "Intended as a demonstration model that would convince the public of the virtues of prefabricated housing, this was a copybook model," the gallery said. "The use of the structural axial portal provides an open, fluid plan rendered highly adaptable by interchangeable partitions and one-piece glazed or solid facing panels."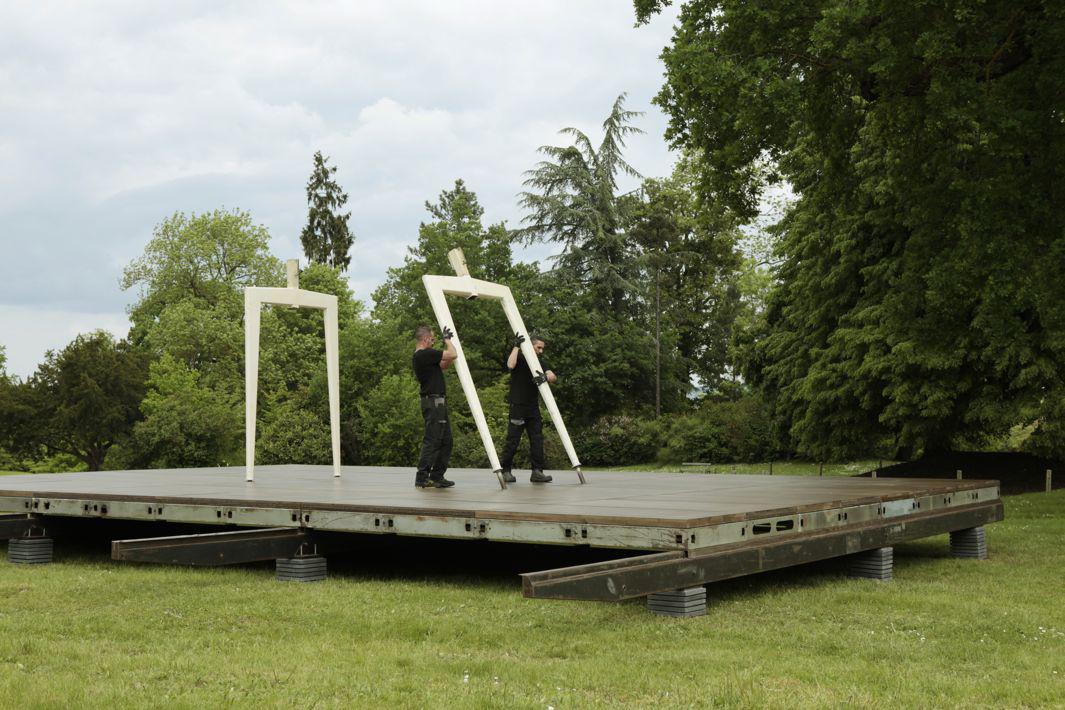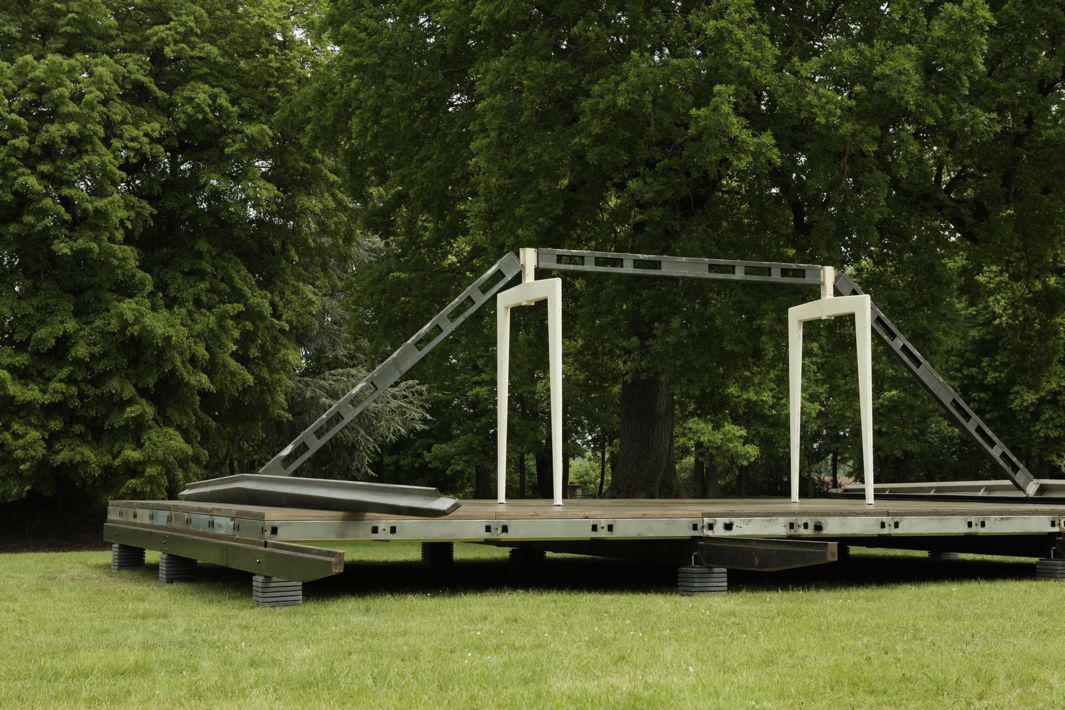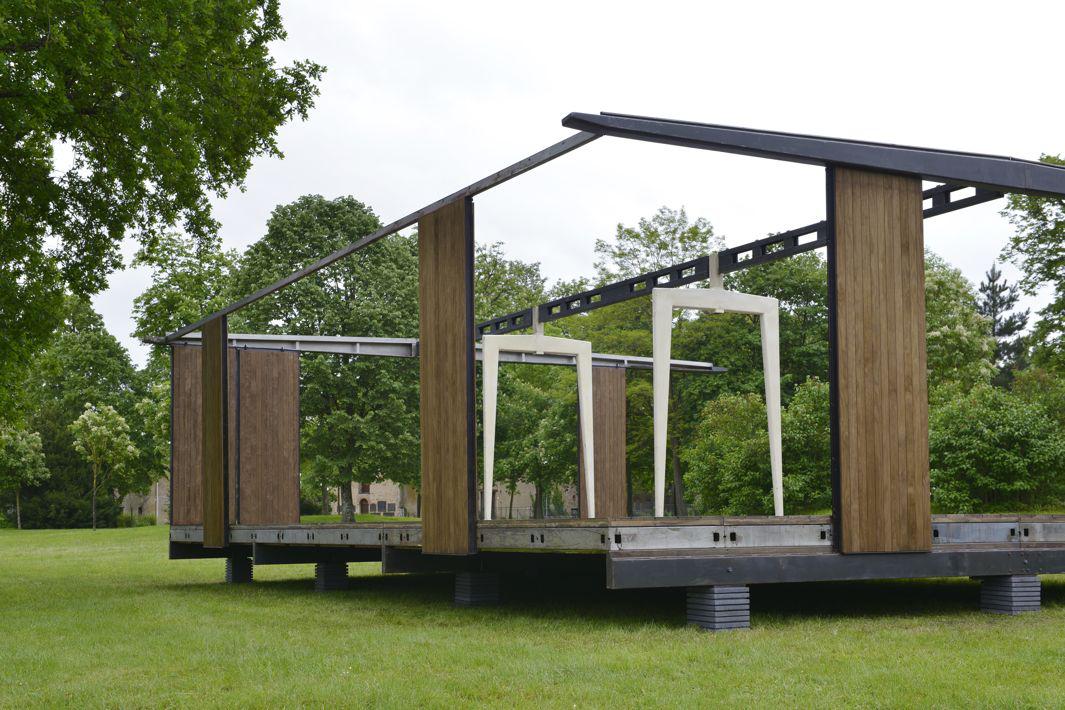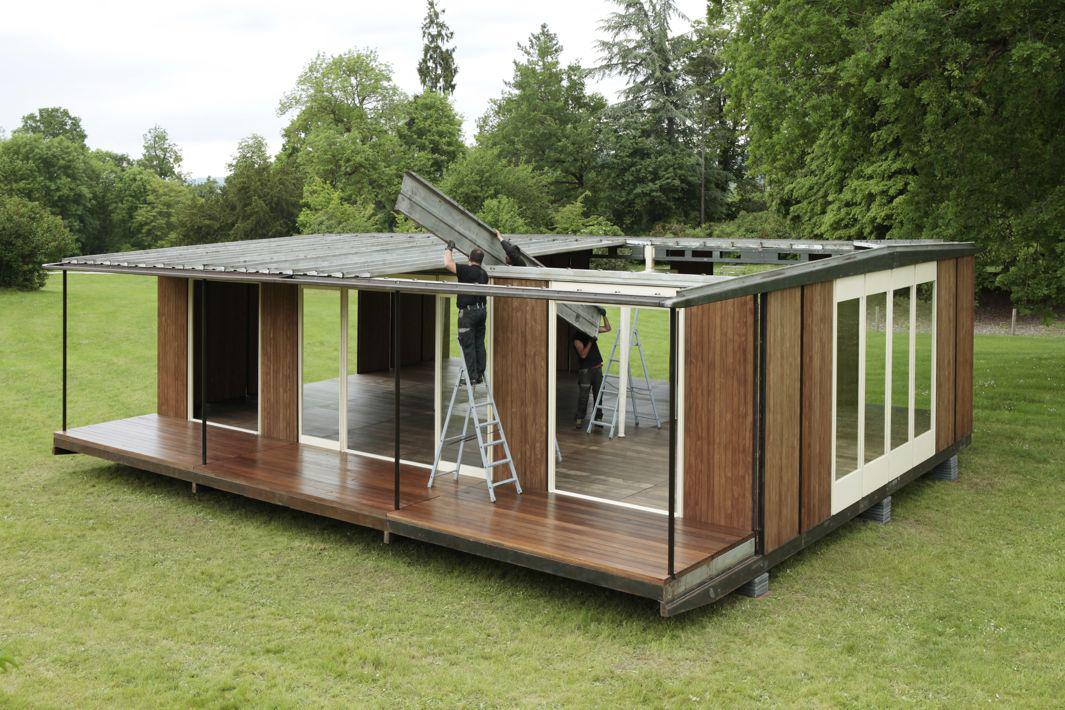 But Prouvé's model didn't take off, and the prototype was eventually set up in 1952 in Maxéville as the Ateliers Jean Prouvé Design Office. Prouvé left the company the following year after a dispute with majority shareholder l'Aluminum Français, and "the buildings bearing his stamp were demolished or demounted," the gallery said, apart from the Design Office, whose original panels were cladded over. In the more than 60 years that followed, the building served as the office of a plumber, a restaurant, and a swingers' club called Le Bounty before it was rescued by Seguin in 2015.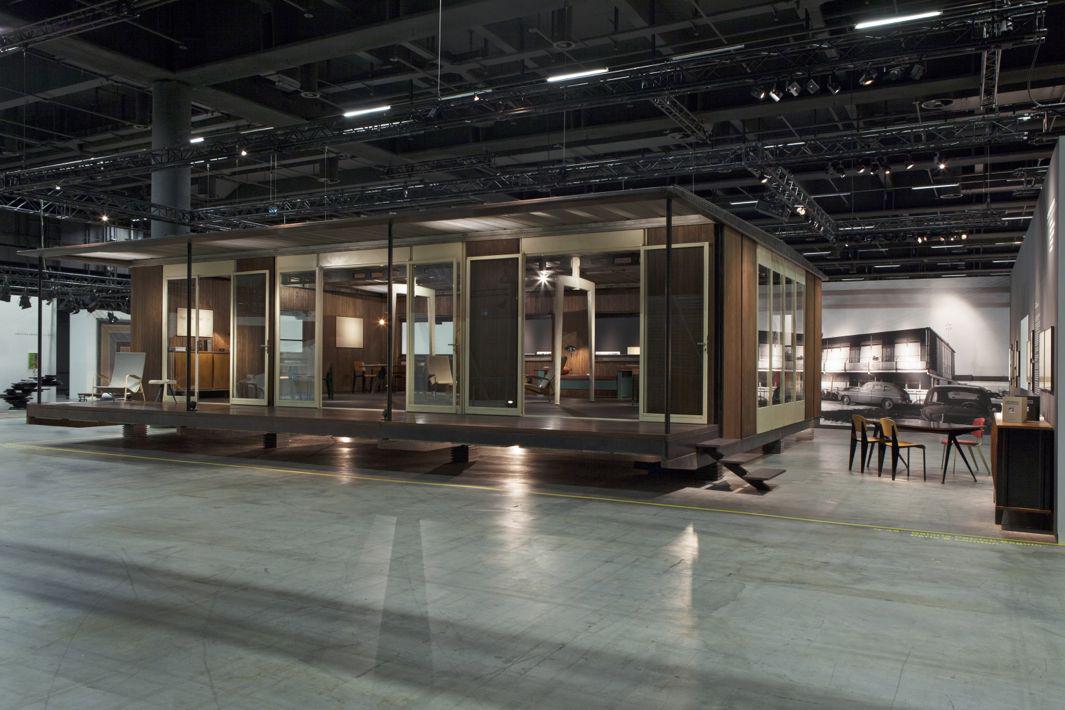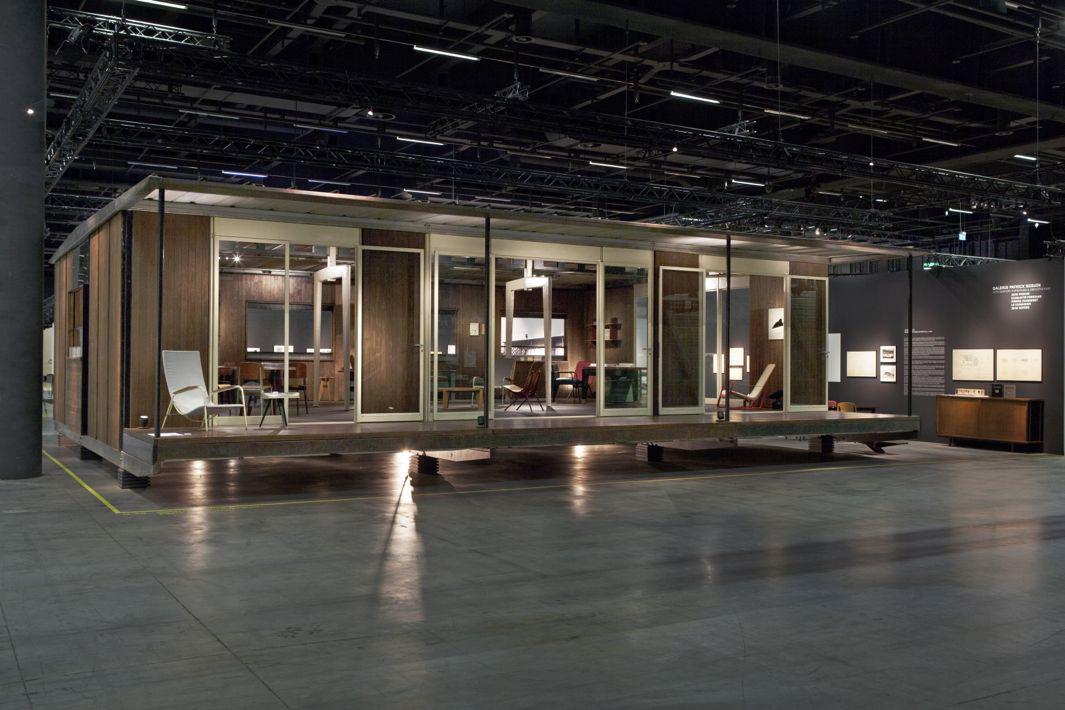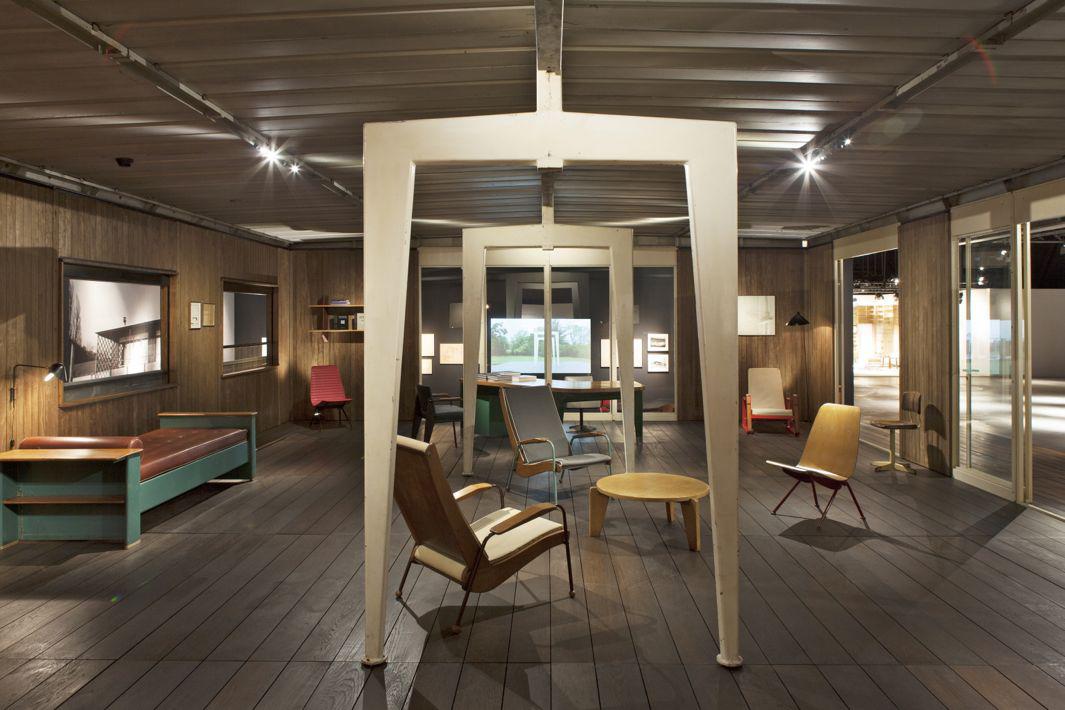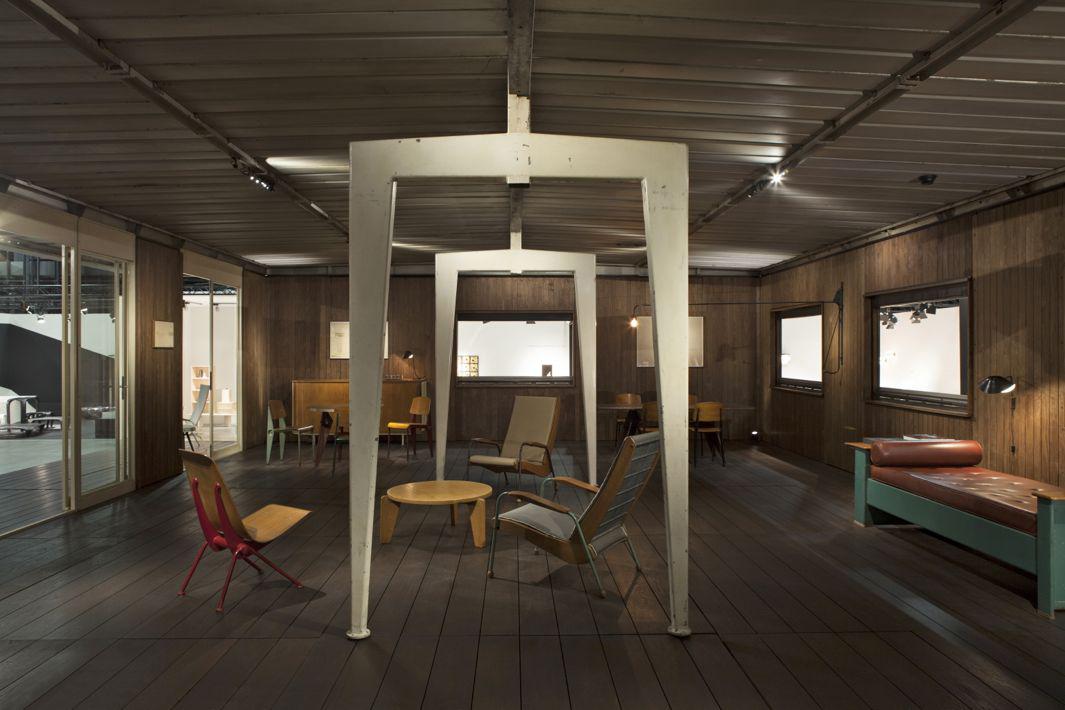 Watch a time-lapse video of the structure taking shape below: