Parisian artist Lor-K has spent the past six years turning wayward street trash into ephemeral urban sculptures. For her latest project, "Eat Me," she transformed a series of discarded mattresses into tantalizing larger-than-life caricatures of pizza, cake, sushi, waffles, and other treats.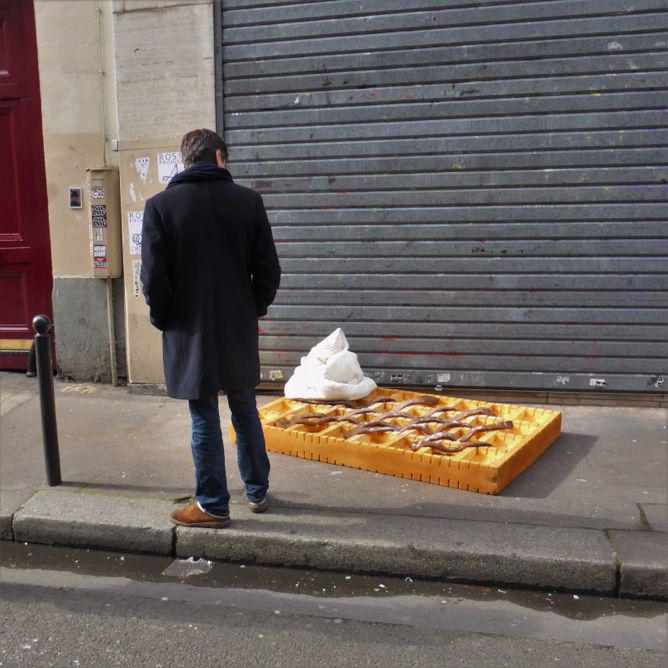 "When I am in a creative mood, I hop on my scooter with all my paints, tools and materials to search for a mattress," Lor-K told me in an email. "Sometimes I drive around for several hours before finding the perfect spot (#worldofwaste)."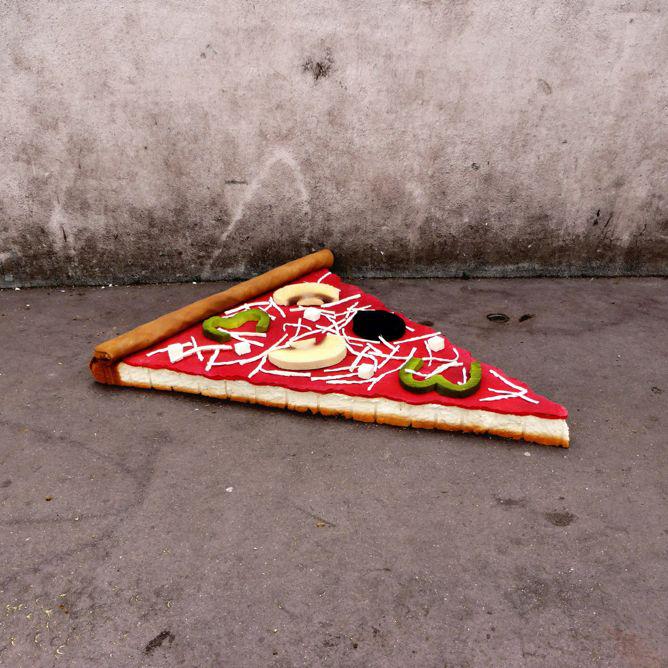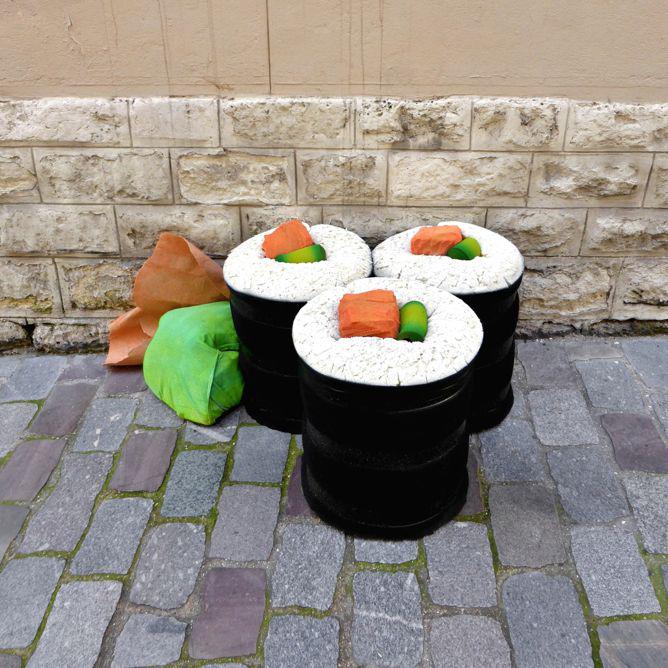 While she said her head is always full of images that she'd like to "cook," she improvises according to what she finds on the sidewalk, where she creates—and ultimately abandons—her work (after filming herself during the creation process and photographing the end result for web posterity, of course).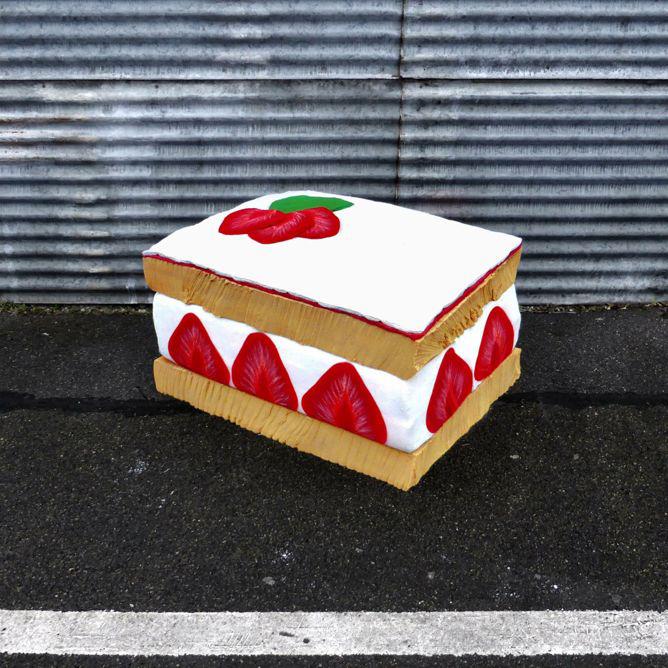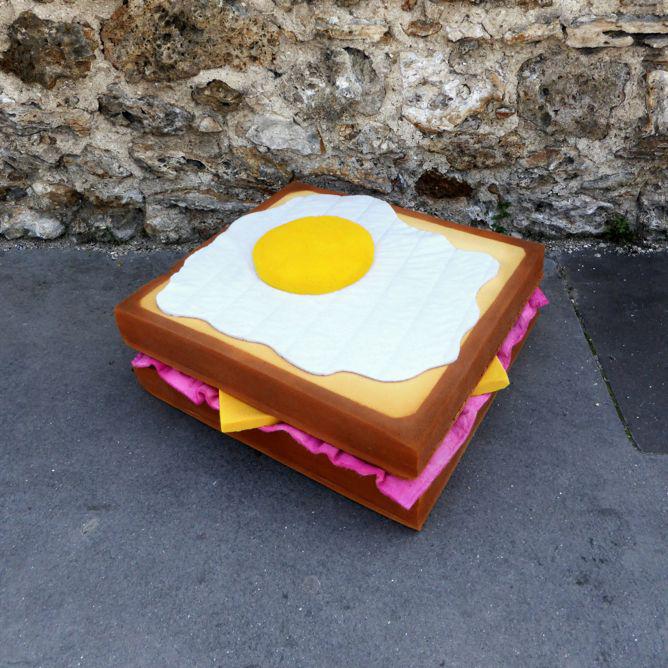 Lor-K said that she turned her attention to mattresses for her latest project because they are easily found on the street, where "the stigmatism of their past life, of their spots and stains" make them nothing but undesirable urban clutter that is rarely recycled or reused.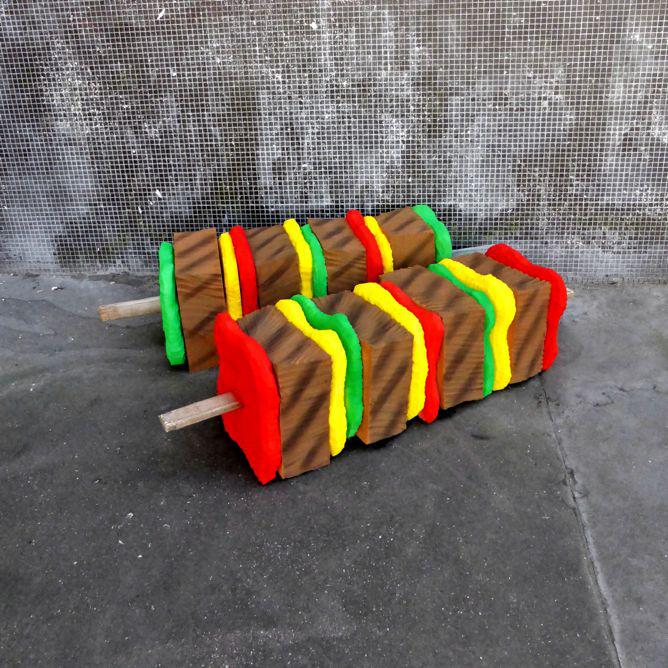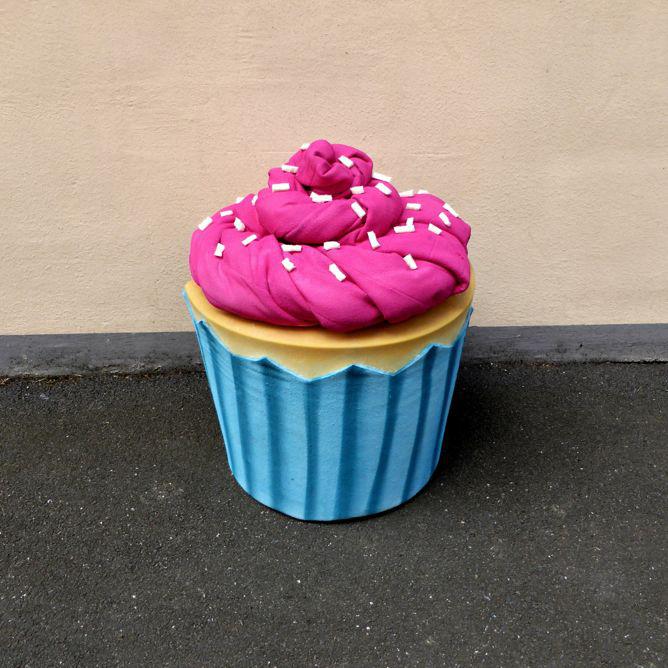 "Creating food with what we waste, in the end it's a metaphor about our own cycle of consumption," she said. "It's a way to sensitize people about wastefulness."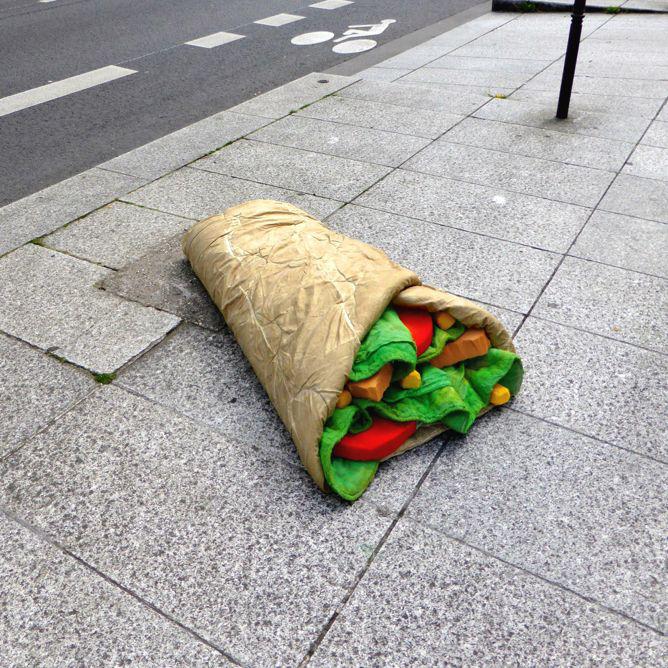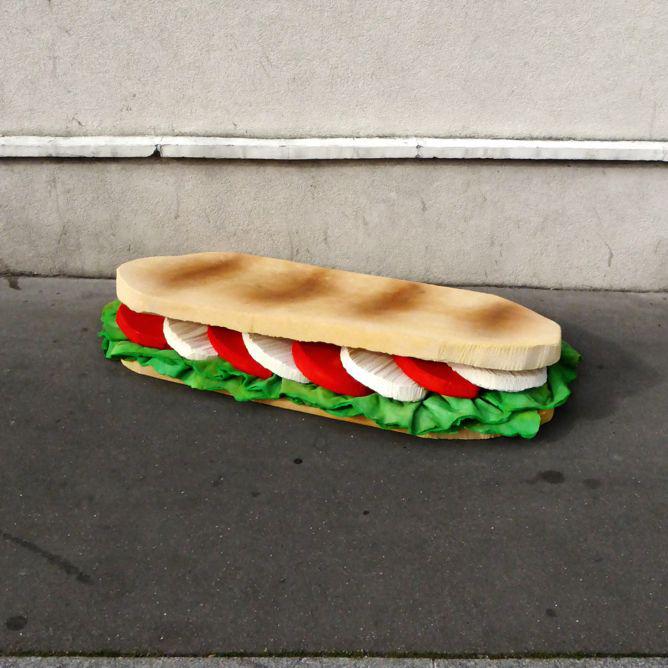 Lor-K said that she has stayed around after finishing previous projects such as "Nature Morte" (in which she made sidewalk still lifes from discarded farmers market produce) or "Christwaste" (that used abandoned Christmas trees and holiday waste as fodder) out of curiosity to see what becomes of them after she lets them go. "For 'Eat Me,' I didn't want to wait around," she said. "I find their mystery becomes more poetic that way. Who will eat them?"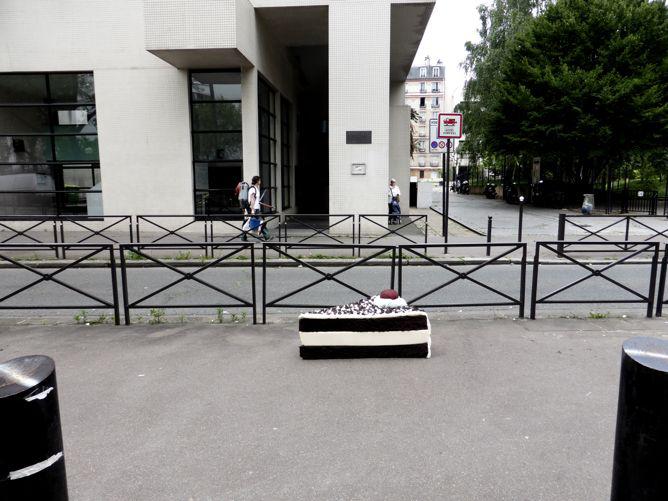 Watch her make the above slice of Black Forest cake below: