The 359 from Portland, Oregon–based PATH Architecture is a 144-square-foot tiny house that can be manually rotated to chase the light, regulate heat, or change the view.
PATH owner and principal Benjamin J. Kaiser wrote in an email that he first had the idea five years ago. He built a rotating bezel mechanism that would allow the house to be spun around. But it languished, "waiting for the right owner to come along," he said. "Last year I mentioned the idea to friends of mine who have a triple lot in downtown Portland. They said that they'd love to have 359 land on their property."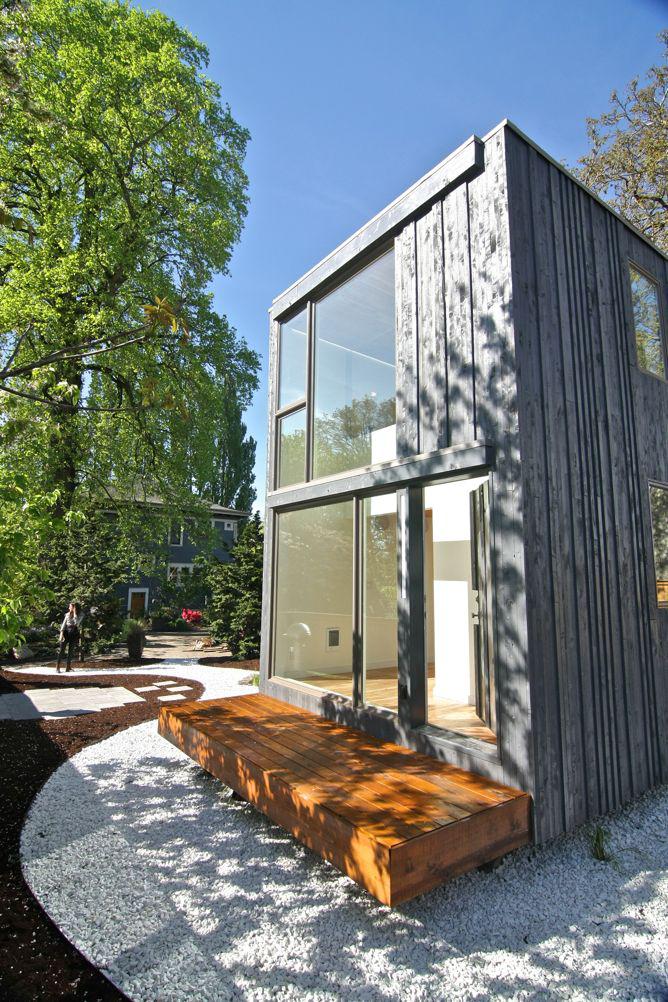 Treehugger likened the 359 to a modern-day version of George Bernard Shaw's rotating "writing hut," but Kaiser said that although he had seen larger rotating houses, he was unaware of the famous studio when he designed the fully inhabitable 359.
Kaiser described the 359 concept as "the logical union of the smaller housing trend (after the recession and with global warming in mind) combined with energy consciousness." The entire 12-foot-by-12-foot house is heated easily by one 110V Cadet heater.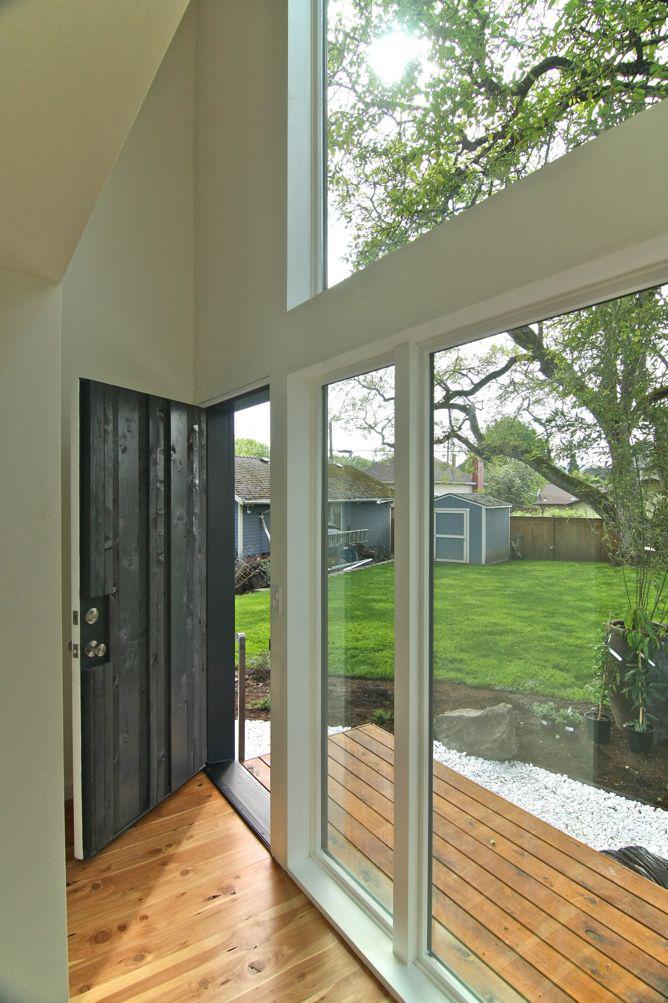 Kaiser's initial design was for an off-grid structure complete with a composting toilet, a bank of batteries located beneath the deck, an ultra-efficient heat pump, and waste water dumping directly into a circular filtration trench, allowing the water line to come up through the bezel's center. But the owner wanted a flushing toilet, so Kaiser tweaked the design.
The house is called 359 because that is how many degrees it can be turned (leaving 1 degree to prevent the house's electrical and water lines from getting tangled). The outgoing waste line that serves the kitchen and bathroom is located in the exact center of the house and is tied to the city of Portland's sewer system. "The electrical and water lines are accommodated by a coil of protected supply lines," Kaiser said. "These lines move with the structure yet cannot continue to go around in the same direction, thus the 359 degrees of rotation."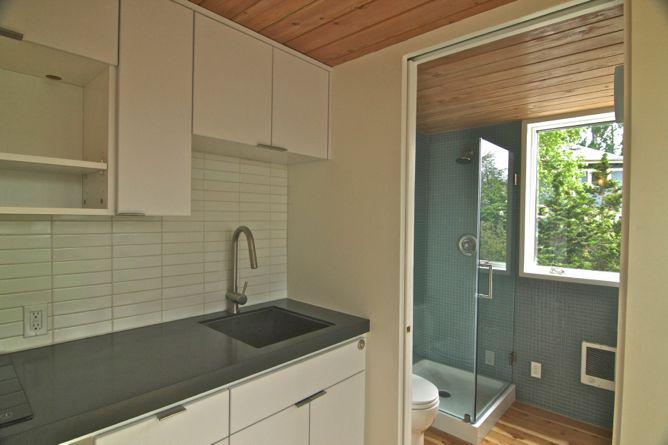 Kaiser said that they are working on a design that will turn the full 360 degrees by accommodating the water and electrical connections in much the same way that cranes allow full rotation.
The baseline cost of the house with full plumbing and electrical hookups is $145,000; the off-grid version is $90,000.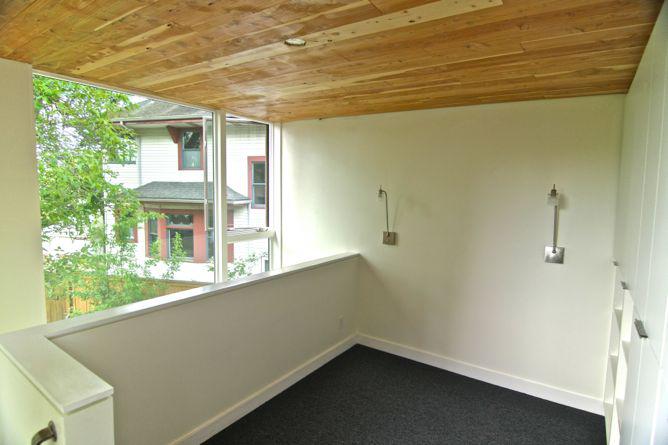 Kaiser said that the turning mechanism is designed to prevent the house from flying off the rails in high winds or earthquake. Manually rotating the house is literally child's play, as demonstrated in the video below, in which the owner's 7- and 10-year-old sons show us how it's done: