The SNCF, France's national rail network, is a fine piece of infrastructure. But unlike the taxis of Mumbai or the long-haul trucks of Spain, French SNCF trains generally have an unremarkable décor that is more about efficiency than inspired design. But in 2012, the SNCF in collaboration with 3M launched Art in Transit, an ongoing project designed by Paris ad agency Adkeys that has redecorated banal train car interiors with recreations of Impressionist art and stained glass from Paris' Musée d'Orsay, a train station turned art museum.* The latest installment features a second edition of Versailles-themed décor inside five cars on the RER C train line that runs between Paris and Versailles.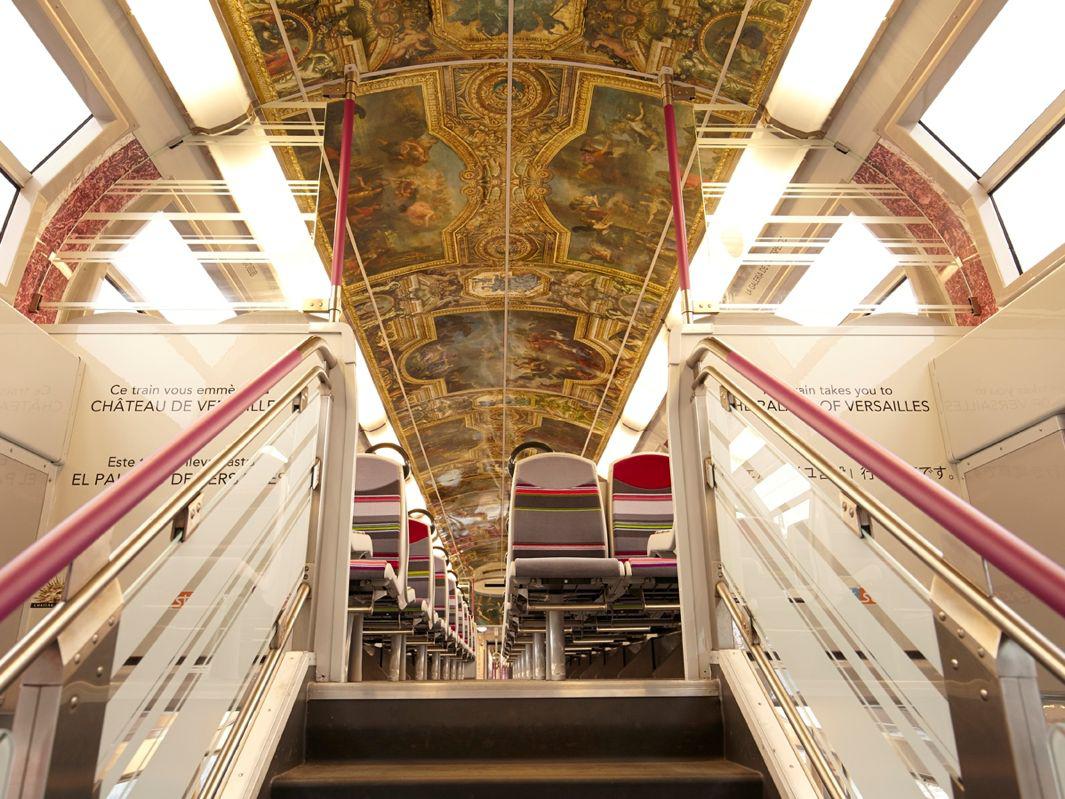 SNCF said in a press release that the new decorations—which feature details such as bookcases, sconces, decorative wall and ceiling panels, and scenes from the sumptuous gardens covered in a new high-tech plastic film, alongside brightly colored striped upholstery—are evocative of the "richness" of the Palace of Versailles and its grounds. "The scenic designs are adapted to the configuration of the train," they write, "and are generally lightened to work with the light, colorful new train design."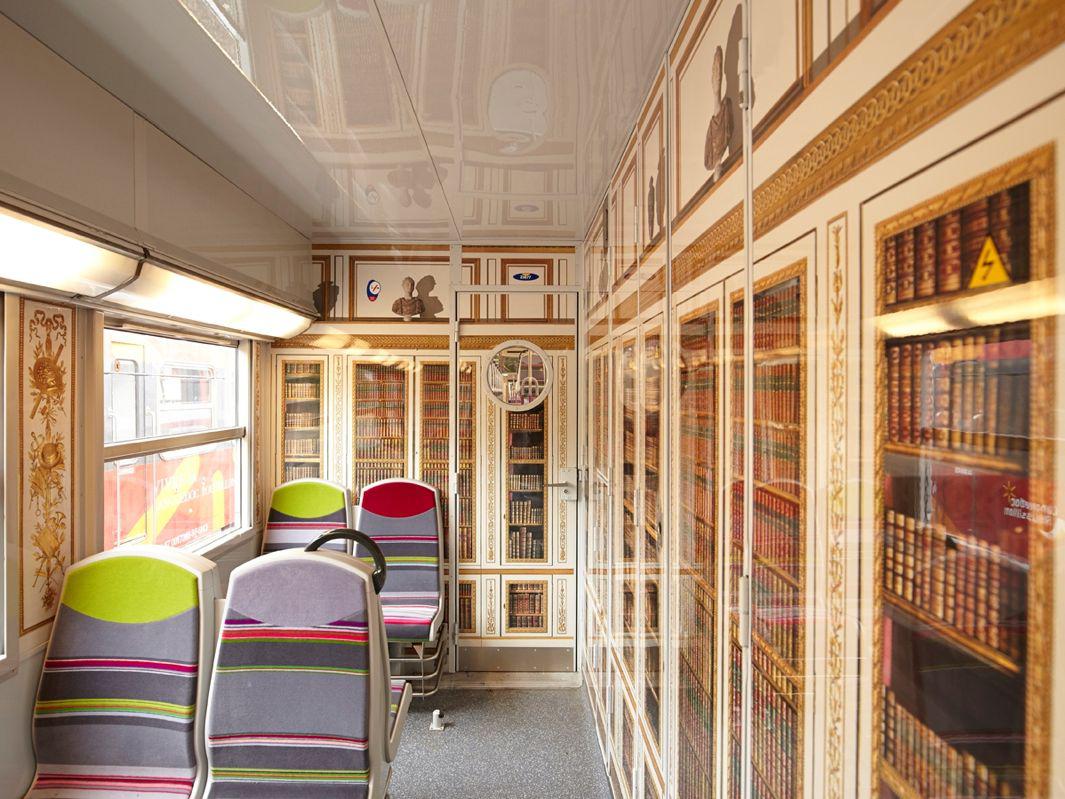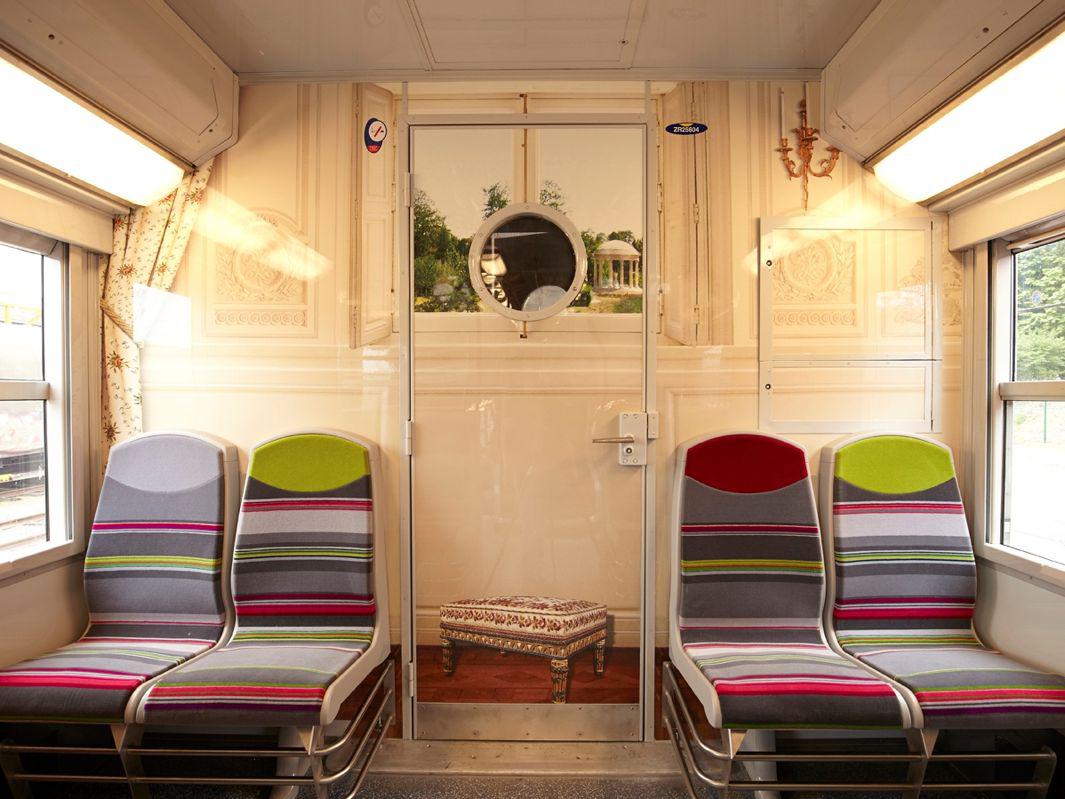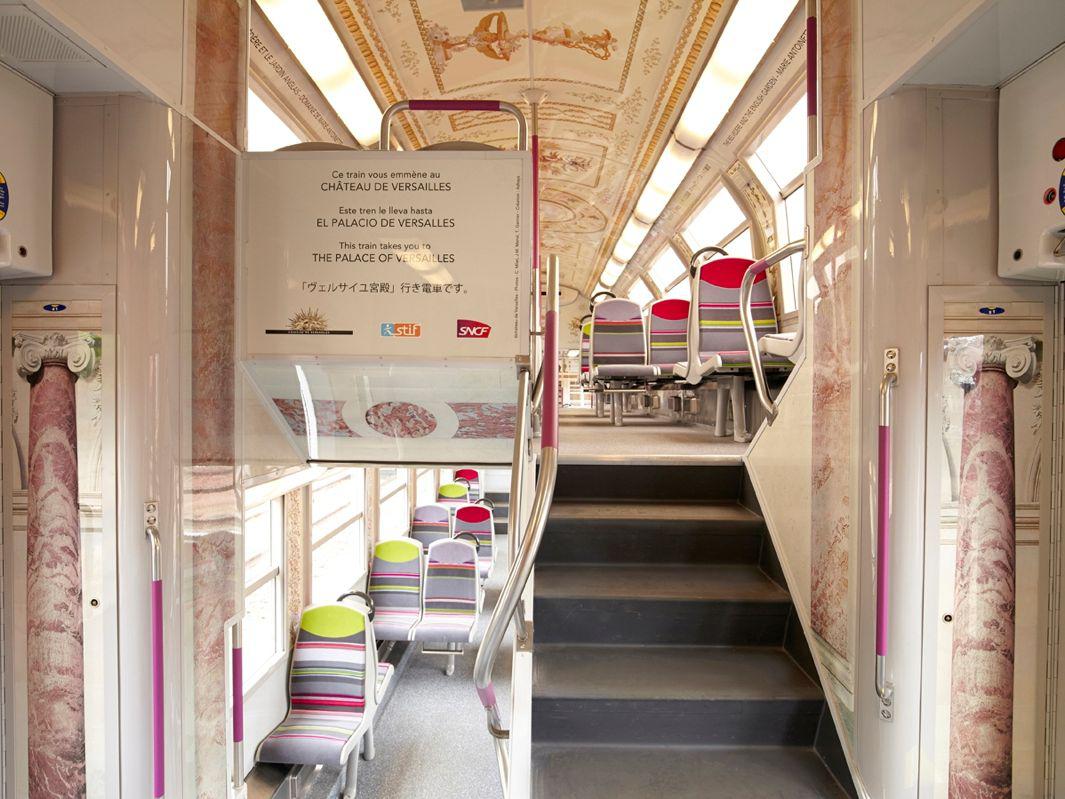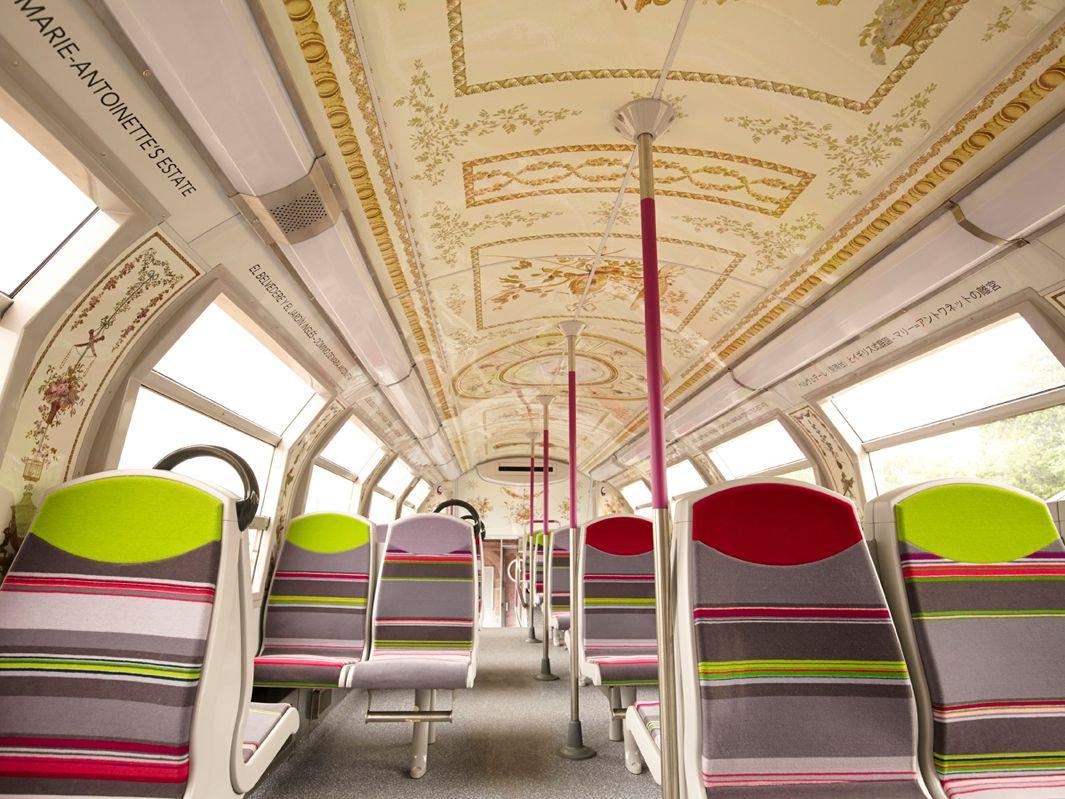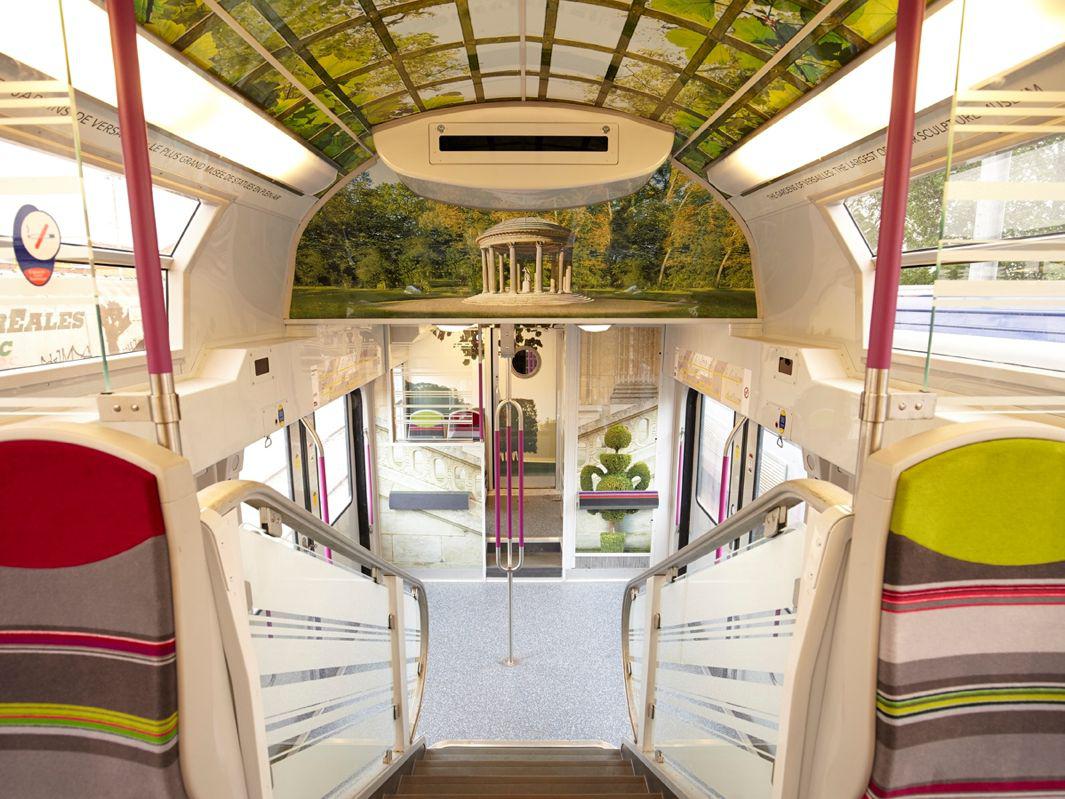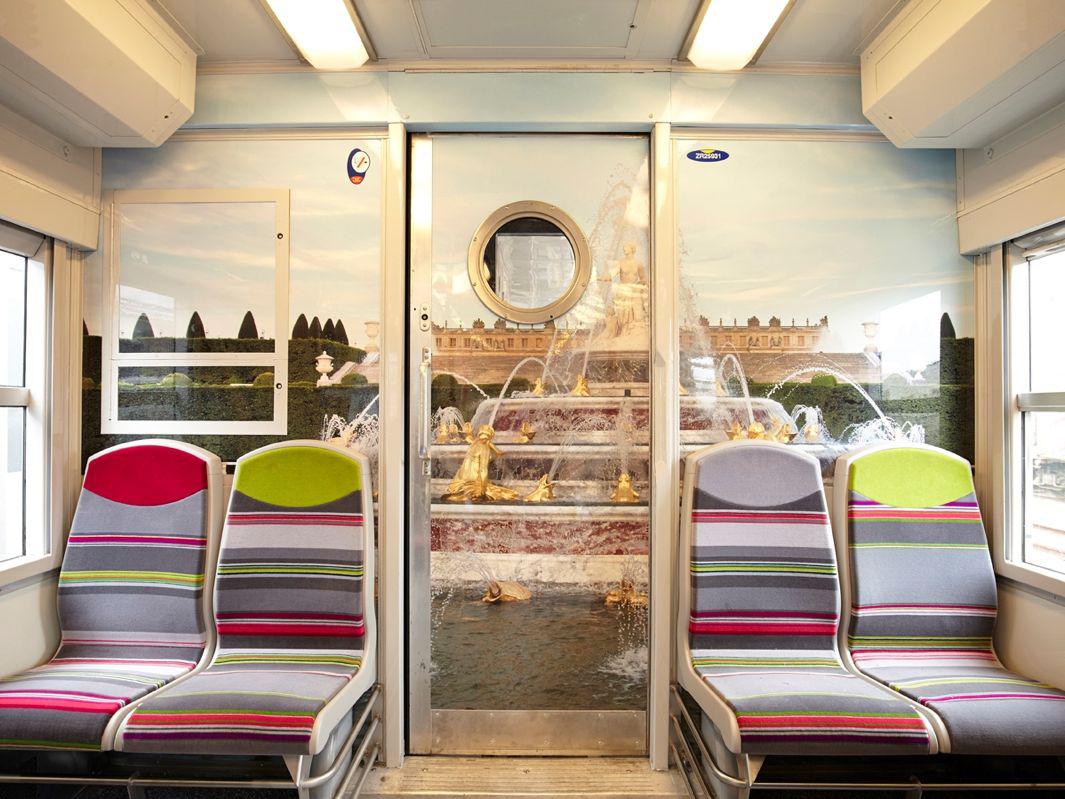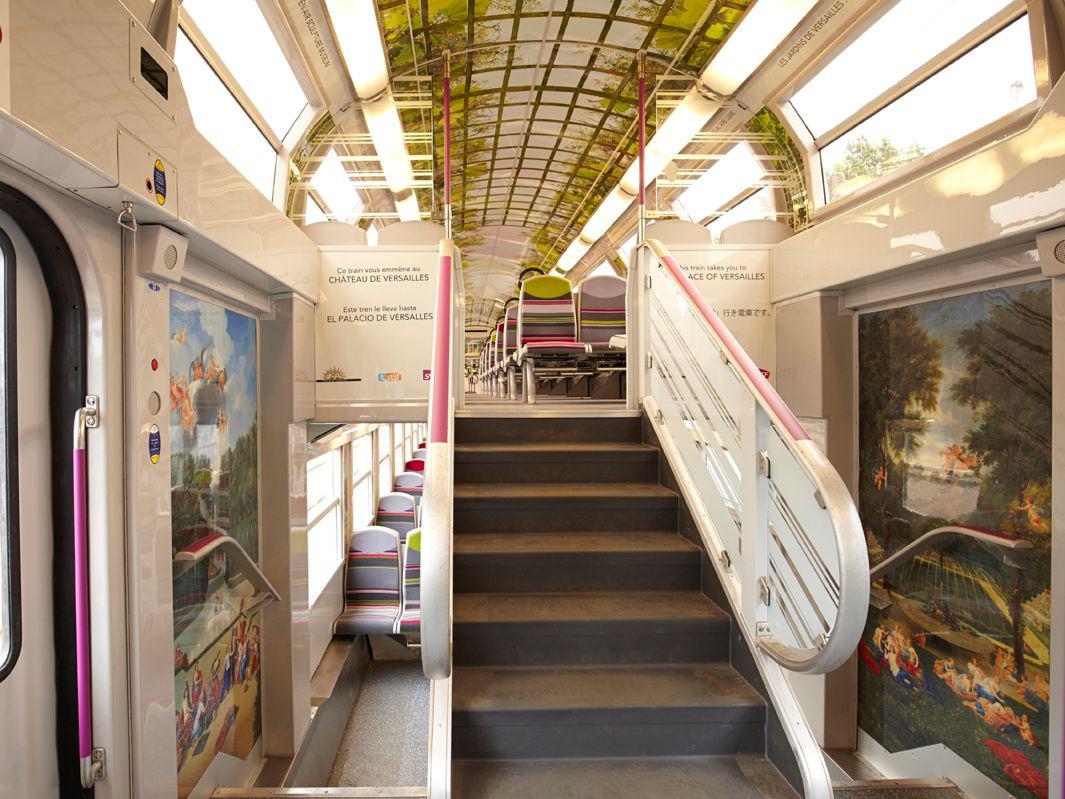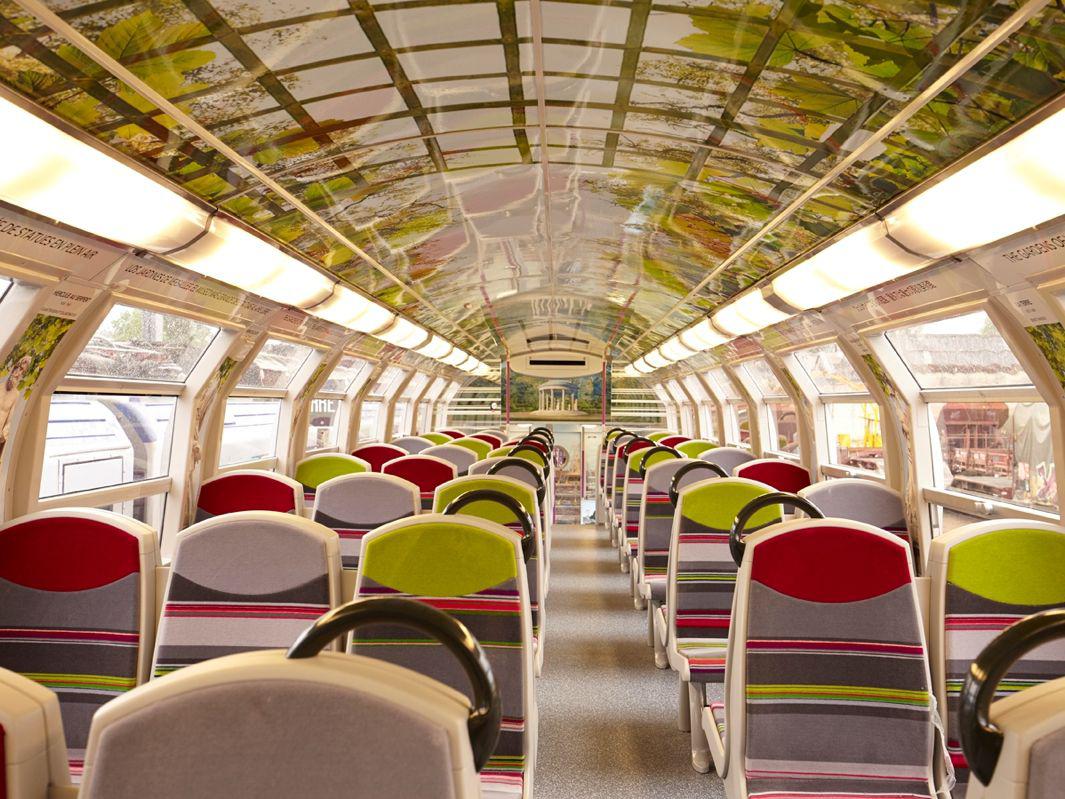 *Update, May 26, 2016: This post has been updated to include Adkeys' involvement in the project.