"Asa. Asa." That's what my son called himself before he could pronounce his name, Alexander. One evening, when we were at dinner with a married girlfriend and her kids, she looked aghast because "Asa" sounded to her like a synonym for butt. I thought it was funny, but she got angry that he was saying this in front of her kids. She also noted in a condescending tone that encouraging this baby talk might cause a speech impediment—especially since, she pointed out, there was only one parent talking to him.
"Asa"—which, incidentally, means morning in Japanese, wing in Portuguese, and hope in Indonesian—quickly faded after a few months as Alexander began to speak his proper name, impediment-free. Contrary to my friend's comments, not one scientific study has connected speech impediments to having a single parent. She was speaking to a complete myth, born only of the stigma she placed on my choice to become a single mom. 
That stigma takes plenty of forms. Once at a school fundraiser over a glass of wine, I proudly told a friendly father that I was a single mom by choice. Instead of giving me a high-five—which many do when I say this—he looked down his nose at me and said, "Two hands are better than one."
I made the choice to have a baby on my own when I turned 40. Realizing my fertility window was about to close, I decided that trying to have a baby with a sperm donor was suddenly more important than finding true love in a rush. At that point in my life, I felt more driven by the pressure of my biological clock than anything else. I had the rest of my life to find a good partner—which is what I want—but only a short amount of time to conceive a biological child.
I didn't consider conceiving on my own a radical decision. The demographic of what I call DIY moms, women in their 30s and 40s who are prioritizing children over a relationship and who are conceiving via donor insemination, is growing. From 2007 to 2012, according to the Centers for Disease Control and Prevention, our numbers rose by 29 percent, even though birth rates among single mothers declined overall. Our group stands as an important new symbol of the growing power demographic ofsingle women in America. We represent a win for women's economic stability and choice.
Our choice can also offer some critical lessons for the ways that politicians, policymakers, and the greater community can support all kinds of single mothers, who are continuously shamed and stigmatized. Last summer, then–presidential candidate Jeb Bush told MSNBC, "It's a huge challenge for single moms to raise children in the world that we're in today, and it hurts the prospects—it limits the possibilities of young people being able to live lives of purpose and meaning." Two years ago, in a speech on the House floor, Texas Rep. Louie Gohmert declared that the specter of single moms committing welfare fraud helped inspire him to run for Congress. The worst recent offense took form as a proposed bill by Illinois state Reps. John Cavaletto and Keith Wheeler that would have required unwed mothers either to name a father on the birth certificate or go to court within 30 days with a family member who could sign the birth certificate and agree to accept financial responsibility for the child. (The bill later died.)
Recent instances of single mom–shaming follow decades in which policymakers on both the left and right have pushed a marriage agenda as the superior salve to heal the American family. The idea is that we single moms need to marry because some studies have found that our children do worse in school and engage in riskier behavior. Since 2001, the federal government has spent more than $600 million on its Healthy Marriage Initiative. In 2010, as part of the Claims Reduction Act, the governmentset aside $150 million for the promotion of healthy marriage and responsible fatherhood; this money could be used for marriage education, marriage skills training, public advertising campaigns, high school education on the value of marriage, and marriage mentoring programs.
None of this is a bad idea; it's just that it doesn't seem to be working. The overall divorce rate hasn't changed and marriage rates continue to decline. A 2014 report by the Urban Institute projected that half as many millennials will be married by the age of 40 as Generation X–ers will be.
Since 40 percent of births are to unmarried women, treating single-mother families (or single-father families, for that matter) as "other" simply no longer makes sense. Rather than leaning on singleness as the reason why some children are supposedly failing, we need to take family structure out of the equation and see single-parent families for what they are: the new modern family.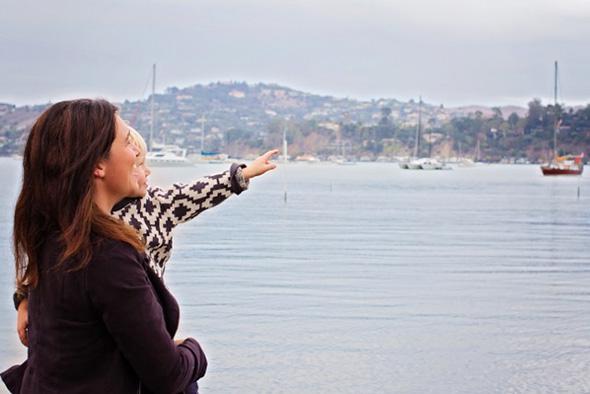 Many studies report that children who grow up in one-parent homes are worse off, but the case is not true for single mothers by choice. Susan Golombok, a developmental psychologist at the University of Cambridge and author of Modern Families: Parents and Children in New Family Forms, has studied children of single mothers by choice and children who grow up in single-parent families that resulted from separation and divorce. In comparing the two groups, she told me, "We've discovered that family structure isn't that important for children. What matters for children's psychological well-being is the quality of their relationships with their parents, their temperament, and the wider social world in which the family is based." She has found that children who grow up with at least one parent who is emotionally available and sensitive to their needs are likely to be securely attached, no matter the shape of the family.
A 2009 study published in Human Reproduction compared 20 families headed by lesbian moms and 27 by single heterosexual moms with 36 families headed by two-parent heterosexual couples. Golombok and her colleagues compared the female-headed families with the traditional families on a range of measures, including quality parenting and young adults' psychological adjustment. They concluded that there were more "positive family relationships and greater psychological well-being among young adults raised in female-headed homes."
Choice and readiness, Golombok found, are two of the keys to modern family health. Because single mothers by choice have made an active decision to have a child, we're more likely to have crucial financial resources and social support in place. And many of us, although not all, hope to have a relationship in the future—not just for our own need for intimacy but because we want our children to have a second parent.
It's important for single moms to stay visible, to speak up and dispel negative myths about our families. To do that, we need communities, friends, and educators who understand and support our choice. "If there is any stigma or bullying, that means dealing with it right away," Golombok said. Furthermore, modern single-mother families can more easily thrive if policies shifted away from recreating the nuclear families of the past and toward practical resources: access to education, supportive communities for single moms such as ESME, paid family leave, and of course, better access to contraception. By helping single-mother families focus on putting their economic power ahead of their procreative power, maybe more women would choose to become mothers when they feel economically stable and ready—single or not.