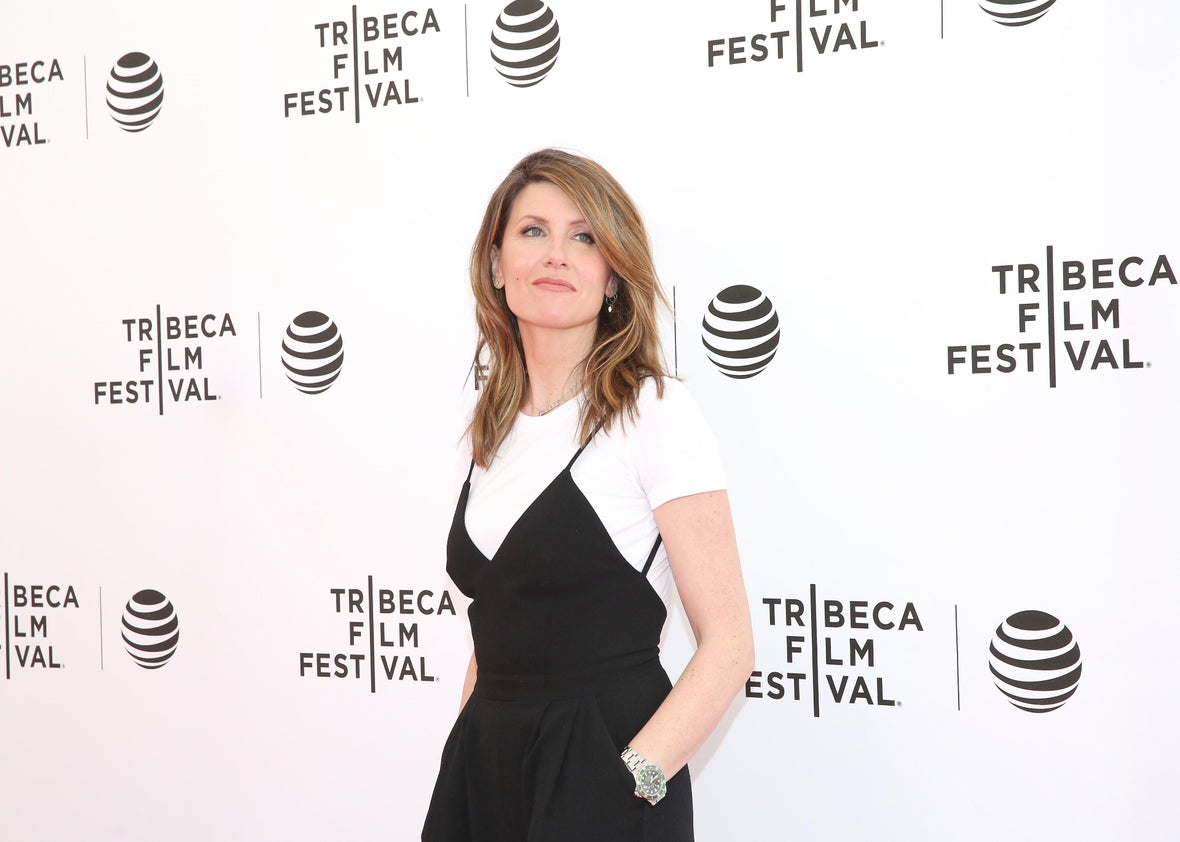 A few months ago, I wrote about my consternation that the women's comedy revolution has been mostly bereft of moms. But now, quite suddenly, we appear to be entering a miniature golden age of comedy about motherhood. There's Ali Wong's Netflix comedy special Baby Cobra, in which she riffs on baby-making and pregnancy while seven-and-a-half months pregnant; the second season of Amazon's Catastrophe and its razor-sharp dissection of early parenthood; and the upcoming film Bad Moms, the trailer for which promises a relevant, and crude, skewering of contemporary parenting culture.
I'm loving it. This is because I am, like most people, a little solipsistic and want what I watch to reflect my life. It's so satisfying to see my experiences as a mom, the petty vanities and the legitimate struggles, alchemized into a laugh by highly competent entertainers. However, as personal as watching mom comedy feels, the new genre serves a social good, too. Humor liberates us from our idealized selves, and there are few roles shellacked with as many layers of idealization as motherhood. Good mom humor strips off the many, often ridiculous, expectations placed on mothers by both showing us that it's all right to fail, and, more importantly, making it clear how the world is failing us.
In her comedy special, Wong gripes about the fact that "once [female comics] get pregnant they generally disappear." On Catastrophe, a postpartum Sharon Morris, played by the show's writer and creator Sharon Horgan, complains to her therapist how miserable she is in what is my favorite scene of this season. ("So you are finding your current circumstances difficult?" the therapist asks. "Yes. No. I mean they are not that difficult on paper. I hate them," she replies). Both of these are instances of entertainers using humor to protest the indignities of the procreative life. Wong is railing against our inability, in both practical and psychological terms, to integrate pregnant women into public life. Horgan's portrayal of the baby blues takes a jab at our lack of support for new moms who should, at minimum, have someone around to help them in the first few months. I laughed and cried during both these bits.
But not everyone shares my enthusiasm. Writing in the Washington Post, journalist Michele Weldon takes issue with popular culture's portrayal of mothers as "as fumbling imbeciles who cannot succeed as adults—never mind raise successful children without oceans of drama." She believes these moms push us towards "the conclusion that women who parent are misfits doomed to fumble the upbringing of the next generation." Weldon cites the same examples as I do, as well as the film Mother's Day and the television show Fresh Off the Boat, and wishes that more onscreen mothers were like the mothers she knows, women who are "getting it done." She's glad that we've moved past the passive TV moms of yore, but worries that their replacements are sending the message that being a good parent is nearly impossible.
If all onscreen moms were indeed hot messes, then Weldon would have a point. Hearing a constant chorus of people saying motherhood is difficult and terrible can absolutely make it feel more difficult and terrible than it actually is. But, in fact, there are a lot of together TV moms. Claire on Modern Family is over-achieving and neurotic; the moms on Parenthood, which ended last year, are all competent while still being satisfyingly complicated; and Connie Britton's two turns as a mom, on Friday Night Lights and Nashville, are flat-out aspirational.
Still, even the best moms, fictitious and not, don't always get it done. Chaos is an invetable part of raising human beings; without it the whole endeavor would be boring. And the onscreen ones who stumble and fail aren't doing so because they are, as Weldon calls them, "idiots." The new crop of mom comedians makes it clear that what's idiotic is the way society treats mothers—a treatment that they wisely, and hilariously, resist.
---