Since founding his London-based experience-driven design agency Layer, British industrial designer Benjamin Hubert has turned his attention to socially conscious quality-of-life–enhancing design projects like hemp-based noise-reducing office panels and a prototype for a Fitbit-like wearable to track your carbon footrprint.
His newest effort is a prototype for "the world's first 3D-printed consumer wheelchair," according to a project description, developed in collaboration with 3-D-printed software and services company Materialise. The designers spent six months interviewing dozens of wheelchair users and medical professionals to help them figure out "how to remove the stigma associated with wheelchairs as medical devices and instead create a more human-centered vehicle to improve the everyday lives of users," the designers write.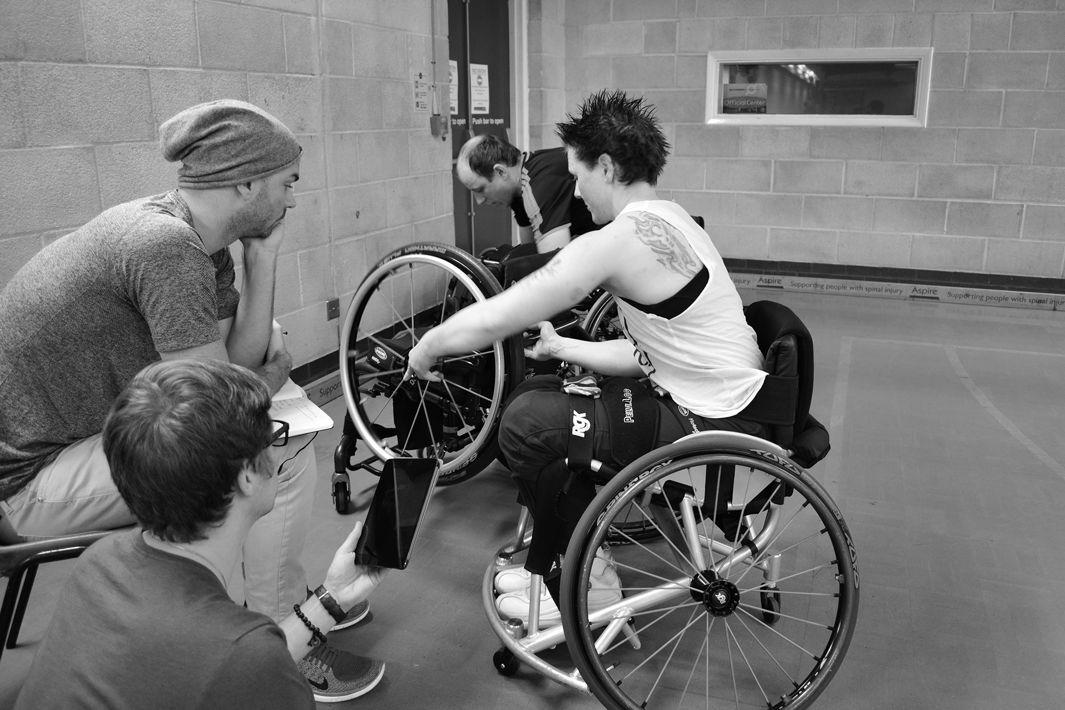 And while the ubiquity of news about the world's first 3-D printed this or that can bring out the skeptics who might think it's just another annoying trend, Hubert explains that 3-D printing technology is the perfect tool for designing a better wheelchair.
"We saw an opportunity to really progress the manual mobility category for users with disabilities, and to use 3D printing technology to solve significant and meaningful problems," Hubert said in a press release. Using 3-D printing to manufacture the wheelchair "is the most appropriate and powerful technology available to capture each individual's unique body shape to enhance the form and format of a very necessary product and provide exceptional performance," he said.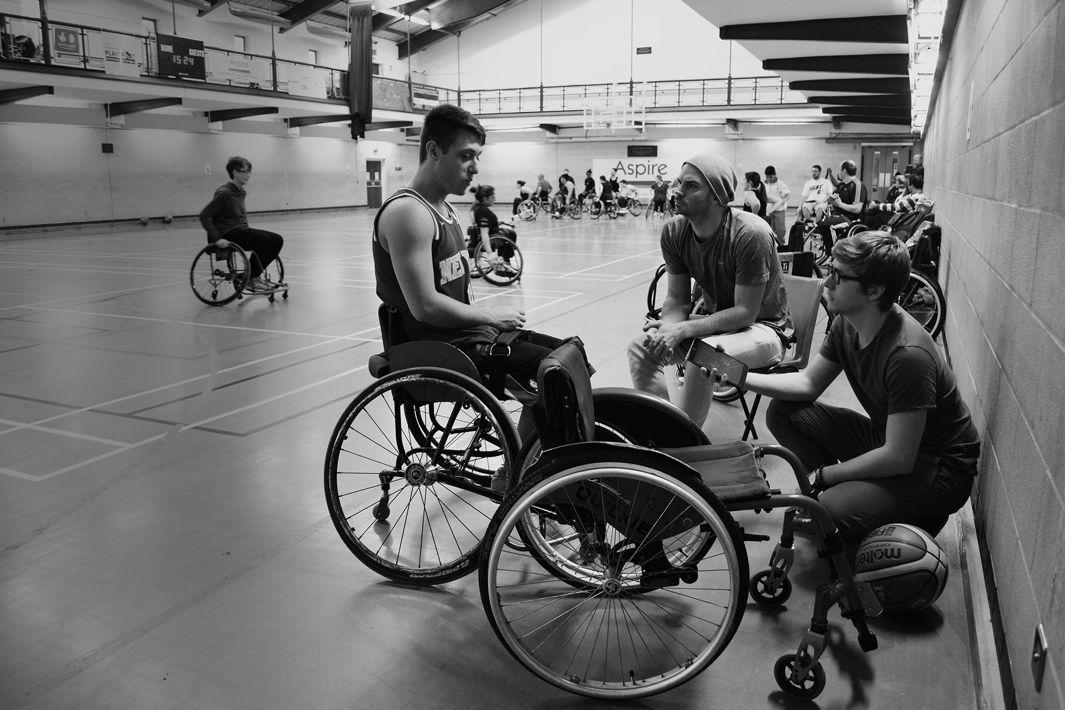 Longtime wheelchair users informed them that arthritis was a common concern from years of being forced to push your body around. Wheelchairs don't maneuver well in wet weather. Paraplegics complained that they felt self-conscious about the "pigeon-toe" caused by the design of wheelchair footplates. Wheelchairs should be tailored to individual needs and each person's measurements to make them as ergonomic as possible, they explained. One man said: "You want something that can look cool during the day but also get you past the dude at the club."
Body-mapping the user's biometric information and turning it into 3-D digital data allows the designers to create a bespoke wheelchair that fits an individual's body shape, weight, and particular disability. An app allows users to participate in the design process by choosing colors and options. The designers say that the wheelchair can be ordered using the app and manufactured and delivered in less than two weeks.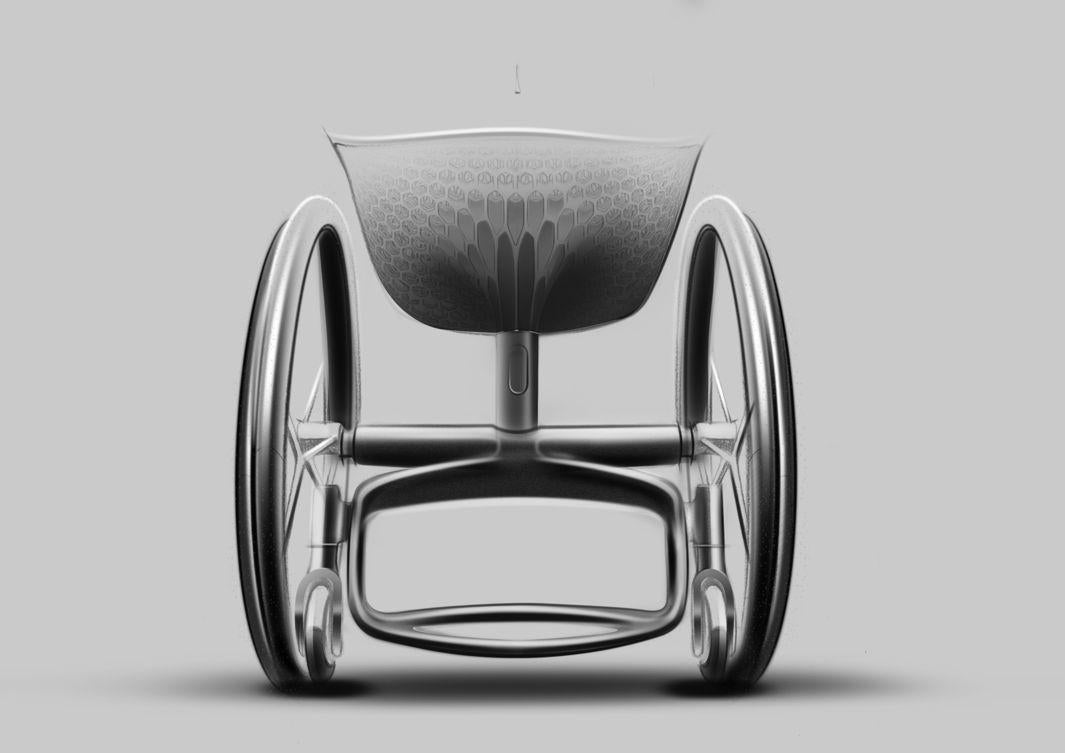 The proposed design includes made-to-measure seats and foot bays tailored for a custom fit and to help reduce injury and increase comfort, flexibility, and support. The wheelchair seat is 3-D printed in a semi-transparent resin and TPU to absorb shocks and improve user comfort. The designers say that tailor-made seats can help reduce pressure on the body, and the seat's center of gravity in relation to the wheelbase is manufactured according to the user's weight to optimize performance.
The titanium foot bay has an integrated anti-slip surface and is placed according to an individual's leg length, foot shape, and sitting position, data gathered during the preliminary body-mapping process. The lightweight titanium frame has fewer struts to lessen the visual weight of the wheelchair while maintaining its functionality. Wheels are equipped with lightweight carbon fiber spokes and high-grip push rims and a specially designed "wheelchair glove system" to make the chair easier to push and help decrease the risk of injury or chronic arthritis.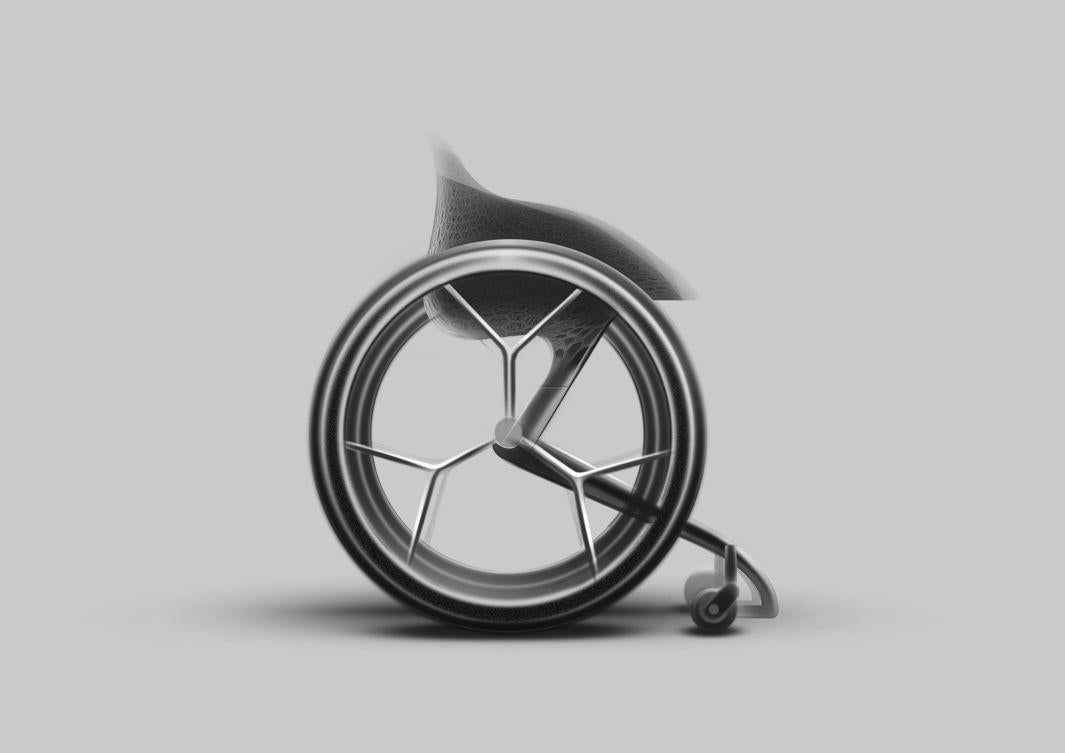 The "Go" wheelchair will be launched during the Clerkenwell Design Week in London later this month.