The new Lassonde School of Engineering's Bergeron Centre for Engineering Excellence at Toronto's York University is the latest educational facility to reinvent classroom design for the evolving needs of design- and tech-savvy 21st-century students. And what better way to prepare tomorrow's engineers for their careers than by building an academic center that looks more like a tech startup?
"The entrepreneurial spirit is one of the defining objectives of the program and is reflected in the building itself," Toronto-based ZAS Architects write in a project description, noting that the space is "comparable to a work environment," with an "open layout [that] echoes the look and feel of start-up businesses."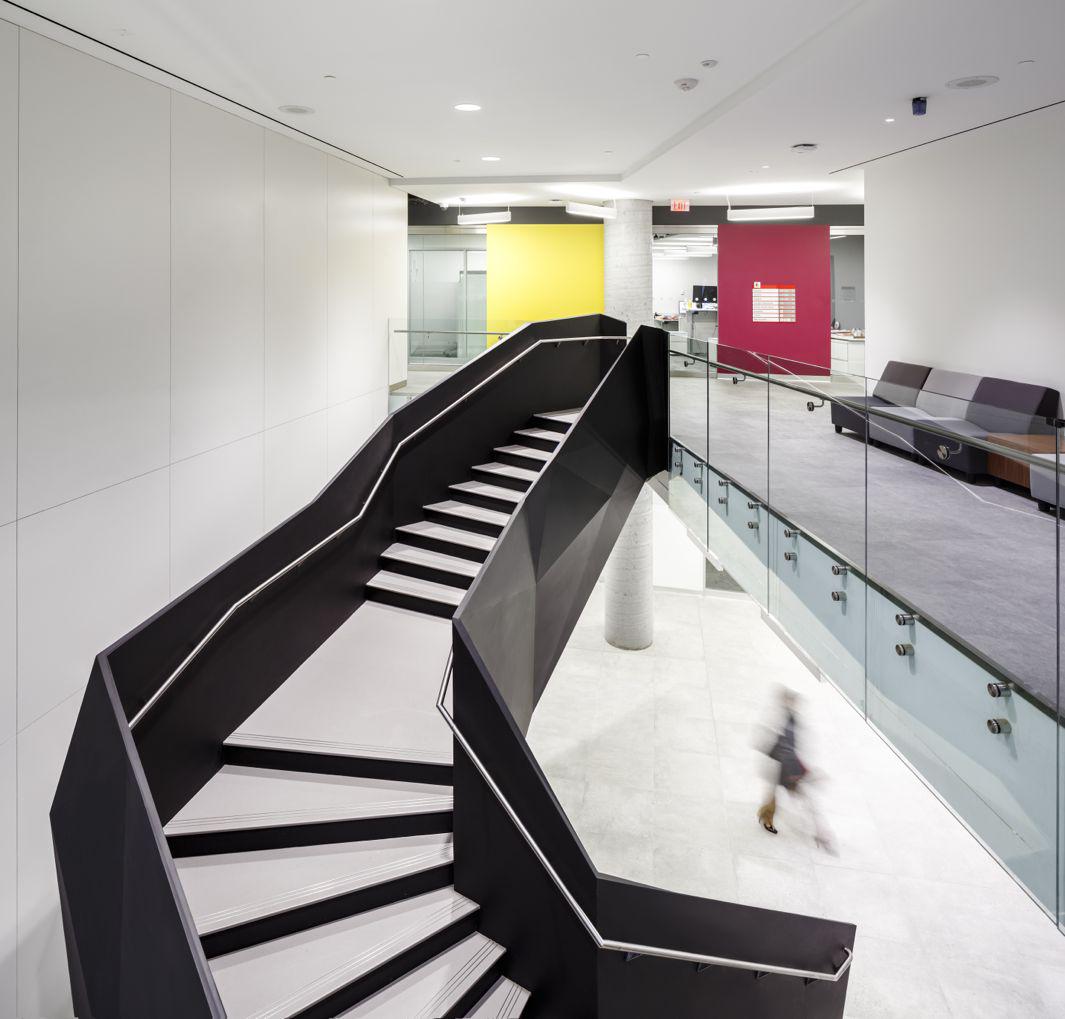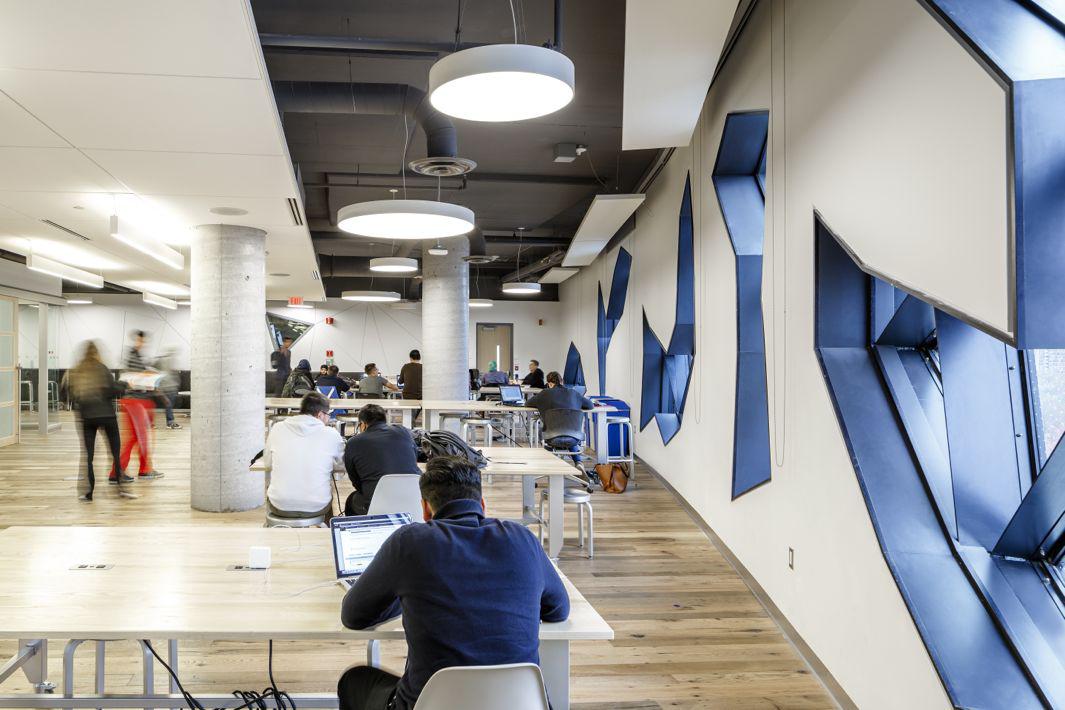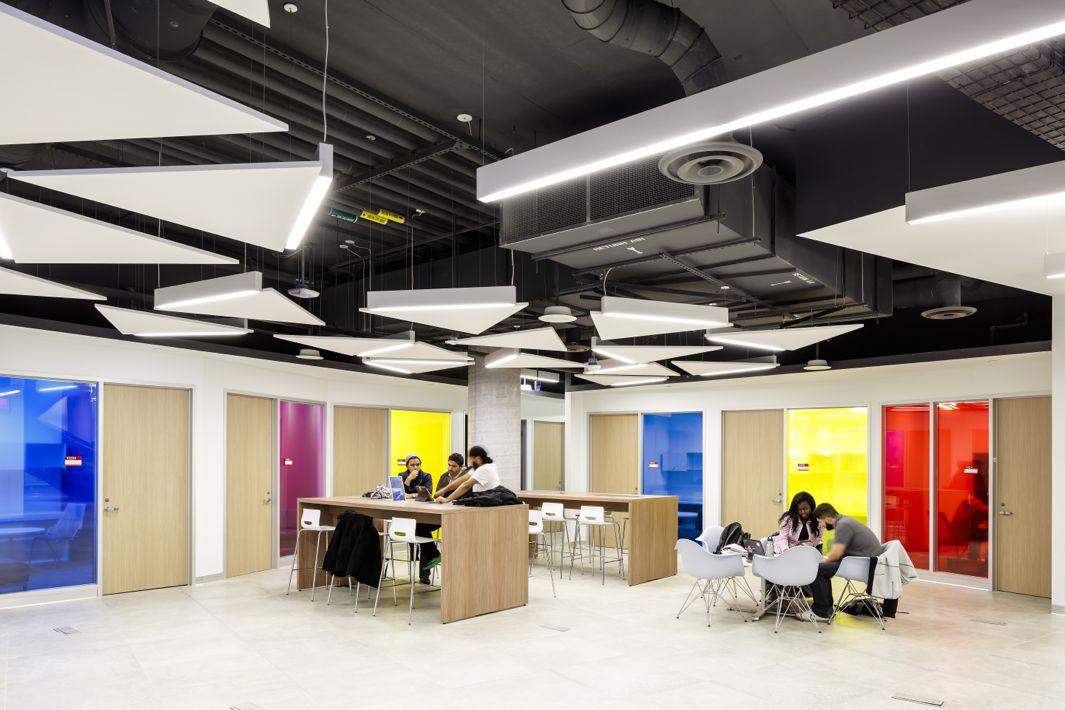 The "student-driven" design "re-thinks campus hierarchy to foster modern ways of learning," the architects say, to encourage spontaneous faculty and student interaction and create "a project-based learning environment." To foster student productivity, students are "given access to the best and brightest spaces," while offices are located in the building core.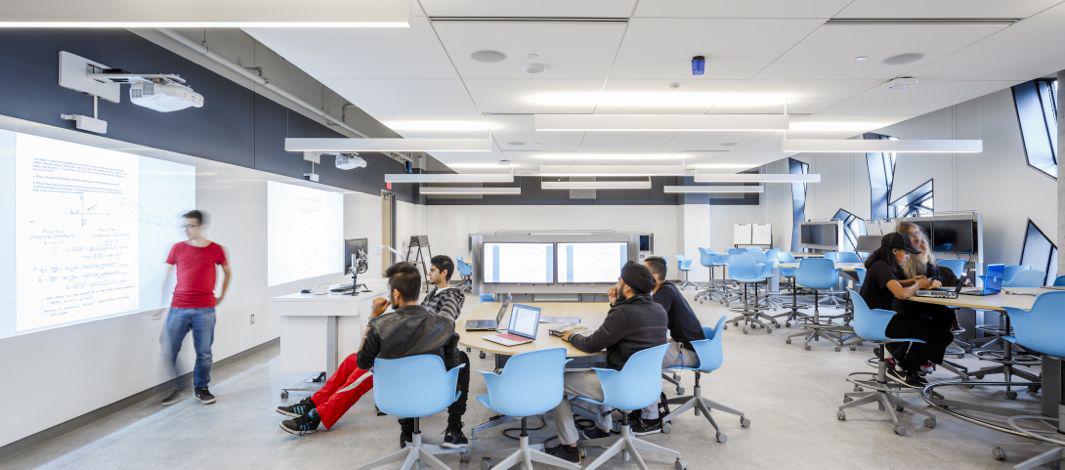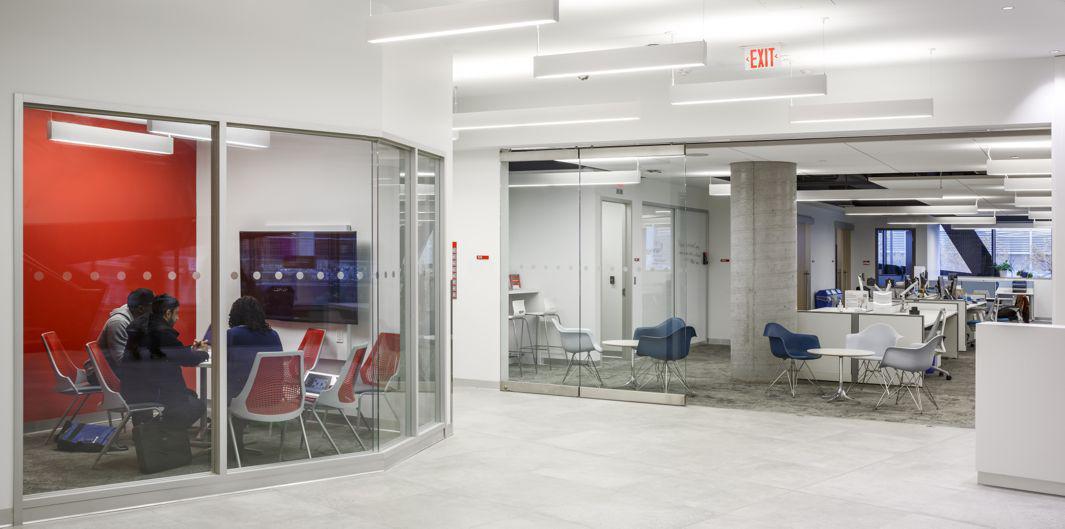 The usual rows of desks and lecture halls are replaced with "active learning classrooms." The "activated hallways" include white boards and banquettes for spontaneous brainstorming and study sessions. A materials testing lab "provides an unprecedented hands-on approach to both learning and teaching that was previously only available to engineers in the field," the architects write. "Bright open spaces replace traditional classrooms and labs. Integrated pods are configured with audiovisual learning tools that encourage students to spontaneously plug-in."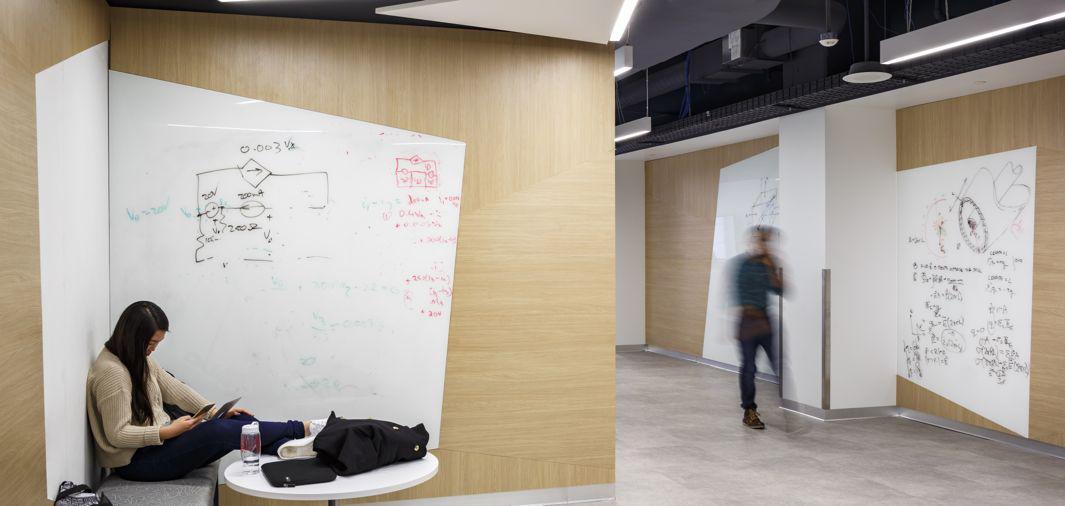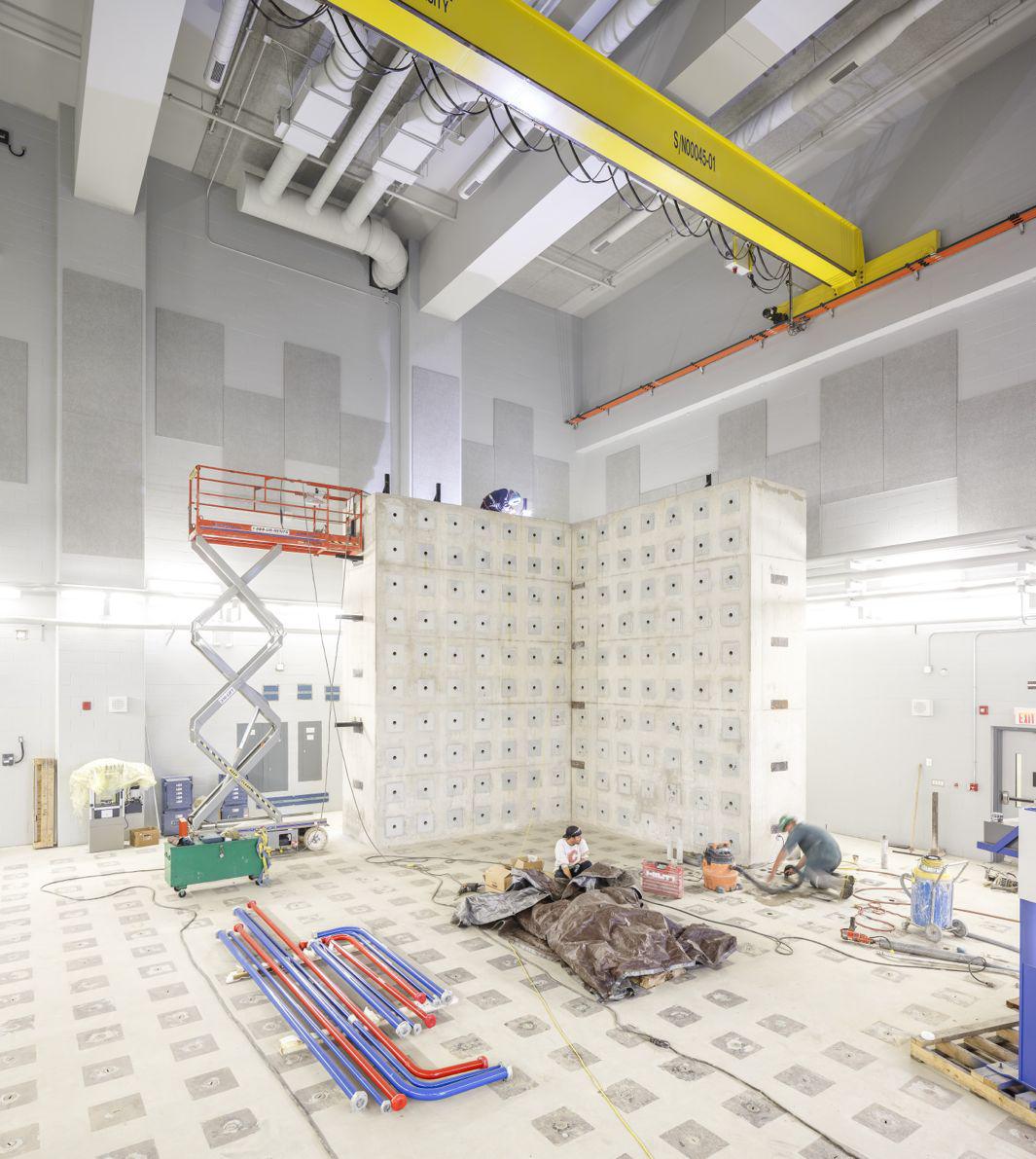 Social spaces are integrated throughout, including a "Design Commons" the architects describe as "a gathering place for learning where students are encouraged to foster entrepreneurial ideas and prototype them," and a "dedicated entrepreneurial lounge/presentation room" where students can pitch their ideas to outside firms.