Digital photo renderings allow architects to project what finished buildings or interiors might look like in the flesh. Architectural drawings—a lost art—provide a bird's-eye view of floor plans. But computer-generated line drawings can be challenging to interpret, too flat and abstract to offer concrete help visualizing what it will feel like to move through unbuilt spaces.
Oslo-based architectural practice Vardehaugen uses a low-tech, striking method to evoke the contours of future projects—by drawing real-scale chalk drawings of floor plans in the office parking lot. It's a simple, ingenious strategy to help clients grasp the size and proportion of a space that is reminiscent of the old DIY decorating trick of using painters tape to mark out furniture and rugs while space-planning the interior design of a room.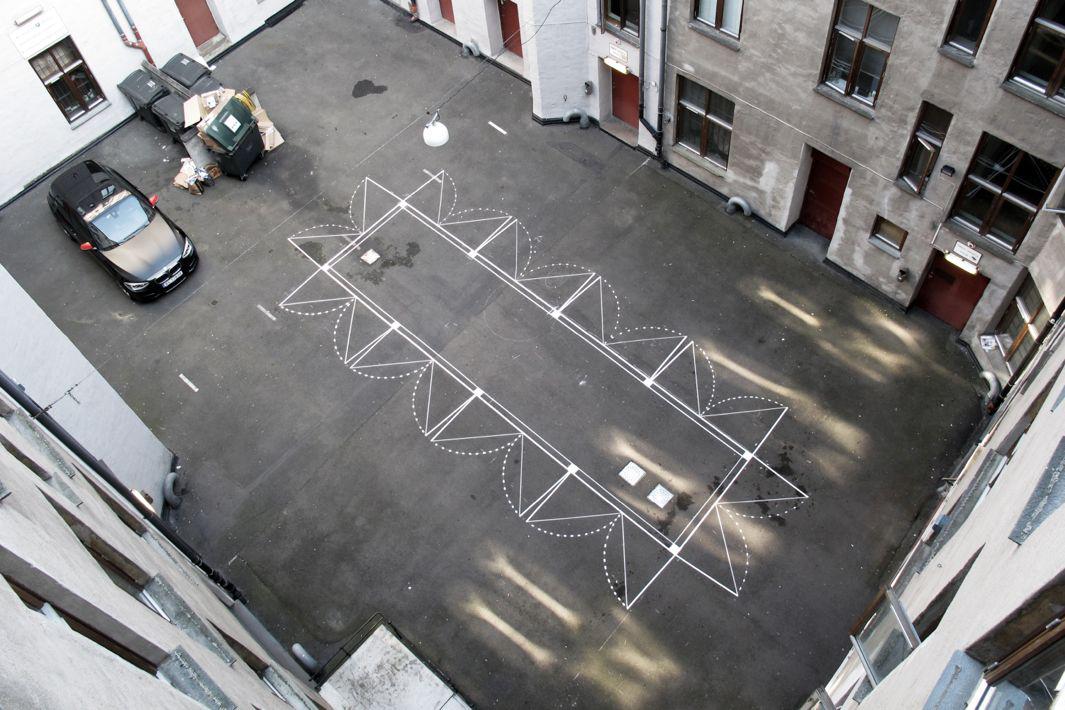 "The ability to visualize the unbuilt is an important part of the architectural profession," the architects write. "Both in order to evaluate—and communicate concepts and solutions. However, the bodily sensation of scale or the notion of simply walking through a room cannot be experienced through traditional 3D visualizations or scaled models."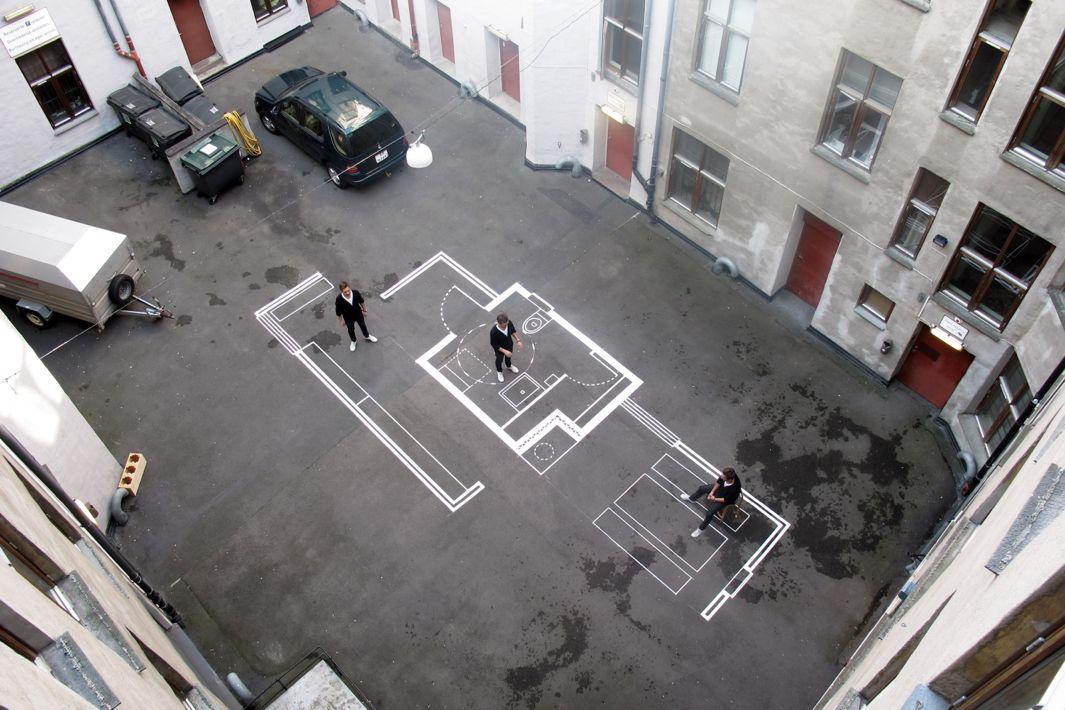 Vardehaugen partner Hakon Matre Aasarod told me in an email that using one-to-one scale drawings was a technique he learned in his first year at the Bergen School of Architecture, "in a more abstract way in terms of getting to fully understand a site as a bodily experience." Once he became a practicing architect, he said, "I realized the notion of drawing real scale was quite handy not simply in terms of understanding the site but also a way of communicating with clients." While real-scale chalk drawings might not "give you a 100% idea of the space," he said, the "walk and talk-experience" offers "a place to start talking with the client."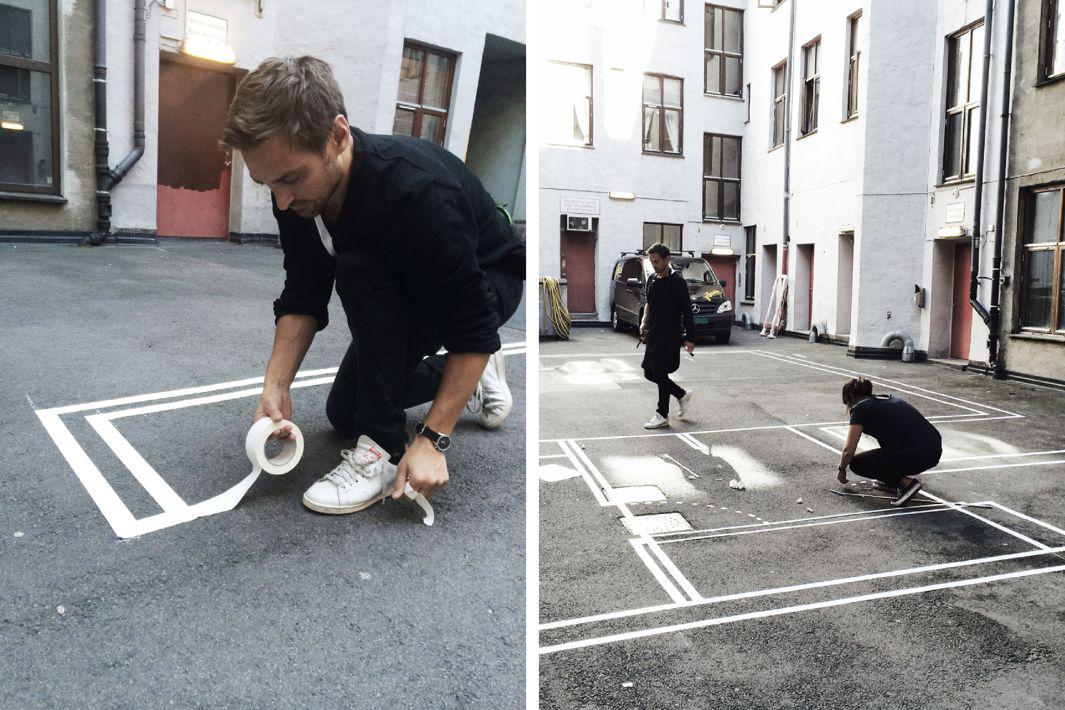 Aasarod said he makes the chalk drawings by exporting digital drawings into a premade drawing of the back lot, marking the crucial points on the asphalt with chalk, then filling in the lines with white duct tape. Check out the quick time-lapse video below to see the process in action:
The architects traded their architectural chalk drawing concept for snow drawing while working on the early design phase of Cabin Vardehaugen, perched on a harsh coastal hillside in central Norway, that was "very dependent on an accurate placement on the rocky site," Aasarod said.