Gay men across America will recognize Tom of Finland's iconic illustrations of barrel-chested, well-endowed macho-men—from bar walls to gym bodies, they've influenced gay desire since their appearance in Physique Pictorial in the 1950s. But few know about the radical life of Touko Laaksonen, the man behind the brand. Tom House: Tom of Finland in Los Angeles (new from Rizzoli) provides a window into Laaksonen's world, taking readers on a full-color tour of the late artist's home, from "dining-room to dungeon." Part house porn, part art catalog, part actual porn, the book depicts not only the boots and leather trappings that helped make Tom House an infamous playground for boys, but also the snapshots that Laaksonen used as source material and rarely seen preparatory sketches. And it's all tied together with a foreword by Mayer Rus of Architectural Digest, who explains—perhaps a little too emphatically—why Tom House is more than just a house, and why Laaksonen is more than a pornographic illustrator.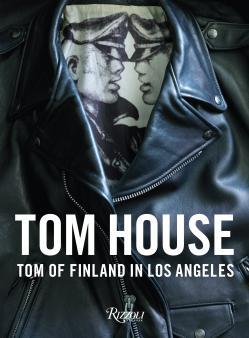 On its surface, Tom House is a straightforward survey of the dildo-laden American Craftsman-style home where Laaksonen lived and worked for the last decade of his life, along with polyamorous, bohemian companions and protégés like muse Durk Dehner. (Laaksonen died in 1991.) Working in concert with creative director and editor Michael Reynolds, photographer Martyn Thompson expertly captures a residence full of contradictions. We see prim gay-uncle design elements and neatly arranged bookshelves buried in penis sculptures, penis pillows, penis paintings, and yes, even denim penis quilts and penis needlepoint samplers. We see the artist's painfully tidy attic bedroom and studio—where his immaculate World War II uniforms are prominently displayed—juxtaposed with the wild, rangy Grey-Gardens-esque "Pleasure Park" outside, where men still play today. These images are baffling, yet dimly beautiful. Whether or not you feature bronzed jock straps in your own decorating scheme, you'll find yourself drawn in.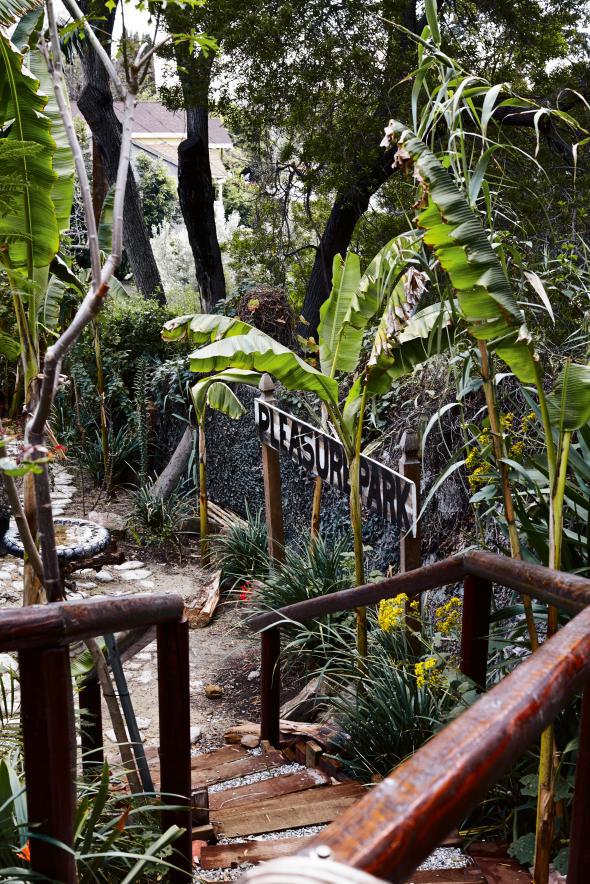 But Tom House is more than a portrait of a home—beneath its stylish imagery, the book seems to have two urgent missions.
First, it asserts Tom House's ongoing importance as a holy site in the story of gay culture. In his foreword, Rus describes the residence's history as a safe haven for gay artists and their work, a role that Tom House took on during the AIDS crisis. In those years, according to Dehner, the house hosted roughly 50 memorial ceremonies and amassed a collection of queer artworks so vast that it had to be stored in a repurposed cargo container in the back of the house. Today, the site serves as the headquarters of the Tom of Finland Foundation, which champions queer erotic art and preserves Laaksonen's legacy.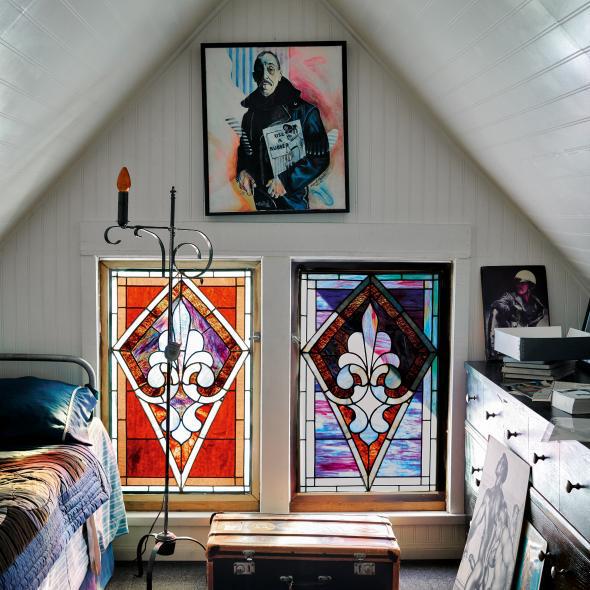 So Tom House is more than a late artist's home. "It's an extraordinary place, equal parts frat pad, utopian art collective, art historical archive, sepulcher, community center, and den of iniquity," Rus writes. "The character of the house morphs in response to whoever happens to be living there or visiting at any particular time. Some days, that might be a gaggle of art students or gay culture vultures; on other days it might be a gaggle of like-minded voluptuaries gathered for a sex party." It makes sense that the Tom of Finland Foundation is currently in the process of registering the property as a Los Angeles Historic-Cultural Monument. Although I raised an eyebrow at some of his more florid pronouncements, perhaps Rus is right when he says that the "tumescent penises" adorning Tom House transcend mere kitsch, that they are symbols of unapologetically phallocentric ethos that make Tom House "the last fortress of bohemia" in a desperately boring, conformist gay cultural landscape.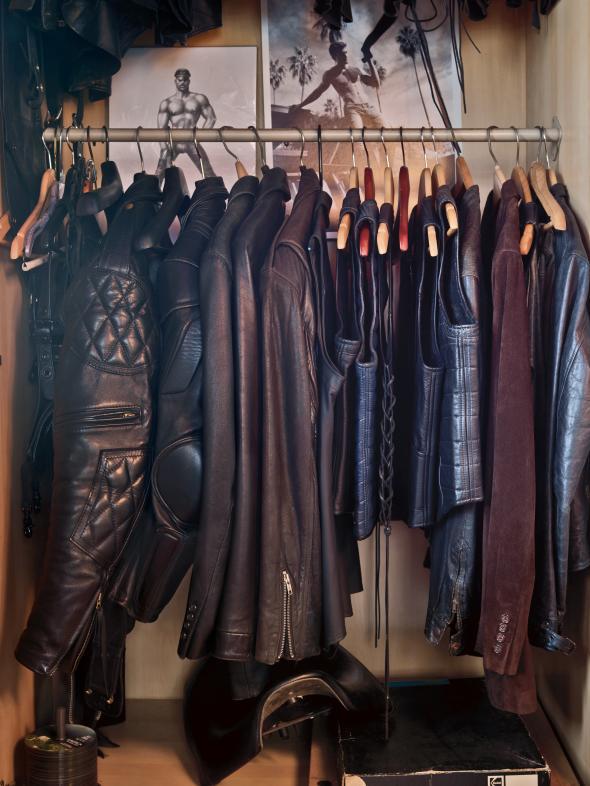 But while celebrating the residence, Tom House also pushes an argument about Laaksonen himself, insisting that his work is "something beyond mere illustration and pornography." Rus pointedly lists the art world institutions and luminaries that seem to acknowledge Laaksonen as a "real" fine artist. The Whitney Museum included his work in its 1991 Biennial. Artist Nayland Blake wrote an "appreciation" of Laaksonen's work in Outlook's Fall 1988 issue that helped elevate his images from "dirty drawings" status. And the "clarion voice" of gallery owner David Kordansky has declared Laaksonen's oeuvre underappreciated, saying that it has "not yet been subjected to the criticality and scholarship that it merits." (Kordansky represents the work of Tom of Finland.)
This is where Tom House becomes a little uncomfortable. Leafing through the book's trove of orgiastic imagery, I tried to open my mind and think about these drawings as "a revolutionary force in the history of 20th-century art." But no matter which way I turned my head, I couldn't help thinking, "Look, this is great, but it's porn." And when I took a closer look at the voices Rus quotes in his foreword, I found that I wasn't alone. A 2015 issue of ARTnews quotes Blake: "The problem that we often come up against is that we are so indoctrinated in the whole idea of talking about pornography as a problem or a lessening of something that, when we find that something is good or appeals to us, we try to rescue it from the pornographic. I don't think we need to do that with Tom." In other words, Tom of Finland is porn, and that's actually great—it doesn't need to be bused out of the "ghettos of illustration and pornography" to have merit as a cultural force. Laaksonen himself declared that he couldn't work unless he had a hard-on, so why should we try to view his work without one?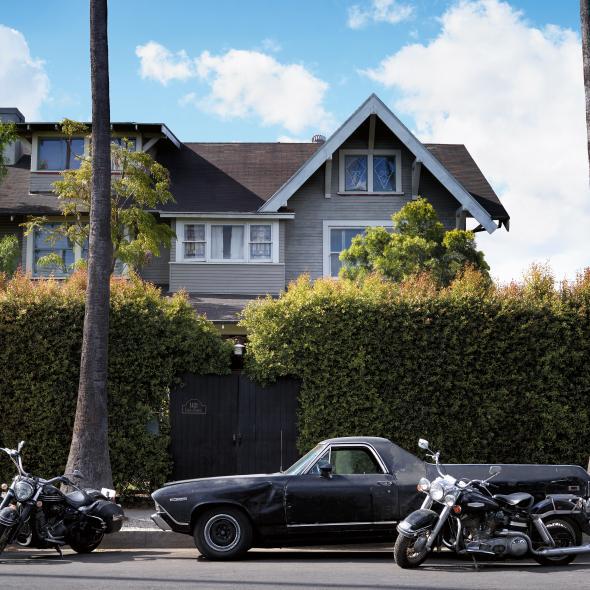 Tom House explores the interplay between sacred and profane—sometimes deftly, sometimes with two left feet. It touches on the boundaries between fine art and pornography. It celebrates sex as both an animal and divine pursuit, at one point drawing a comparison between dildos and the Torah that made me blanch. But at its best, Tom House simply celebrates Tom House's dual role as both as a sex-sling-festooned play-pen and a desperately needed sanctuary for gay community. As Dehner puts it, "This was a place where we could simply be ourselves, a place without shame or judgment. It had a spiritual dimension."