The steaming manhole covers of Manhattan tend only to attract enough attention to get New Yorkers to stop and stare when a manhole fire turns the steam to smoke. Brooklyn-based artist Mark A. Reigelmän II decided to highlight this often overlooked bit of urban infrastructure by installing a roving tiny house on the streets of Manhattan that channels manhole cover steam through its diminutive chimney, temporarily replacing the prosaic orange-and-white candy-striped tubes that are often parked atop Manhattan manholes, helping Con Edison's vast underground network of pipes blow off excess steam.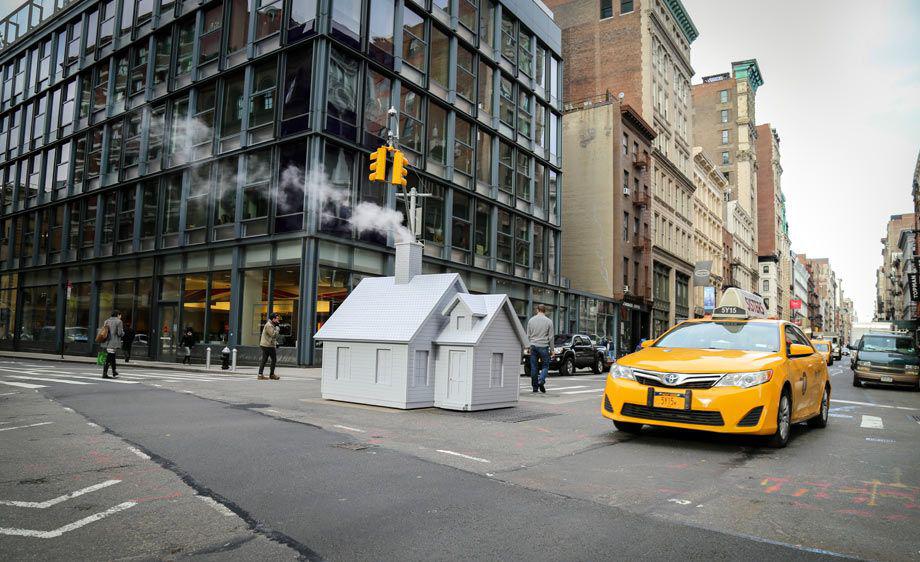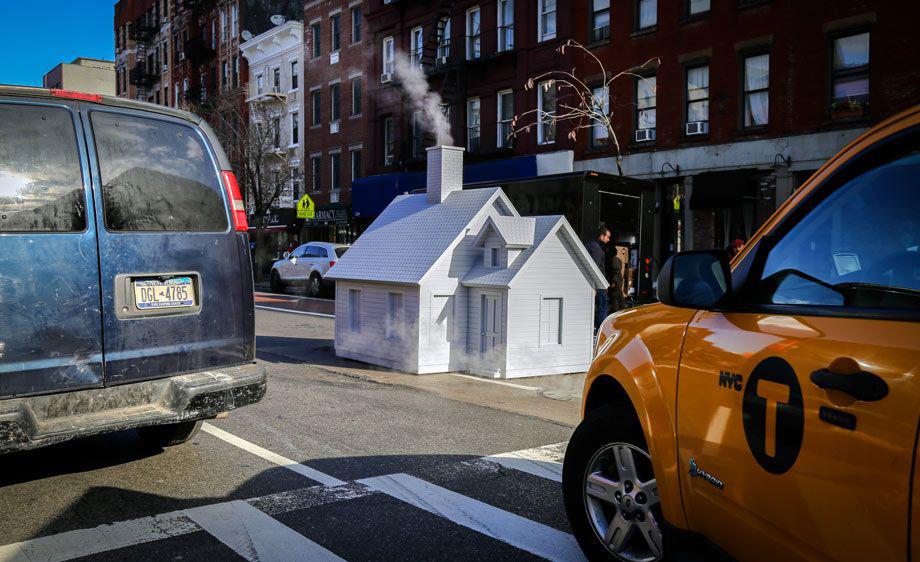 Smökers is an 8 feet by 6 feet by 8 feet Shaker-style cabin made from birch plywood, maple, pine, and steel that has thus far made fleeting appearances on Broadway Avenue and Grand Street in SoHo; First Avenue and 12th Street in the East Village; and Park Avenue and 27th Street in midtown.
"People were mostly confused as we rolled this cabin through NYC streets," Reigelmän told me in an email. "Even as the cabin rolled atop a steaming manhole cover pedestrians weren't quite sure what was happening." But once the steam started pouring out from the chimney, he said, people gathered around to gawk, cheer, and laugh.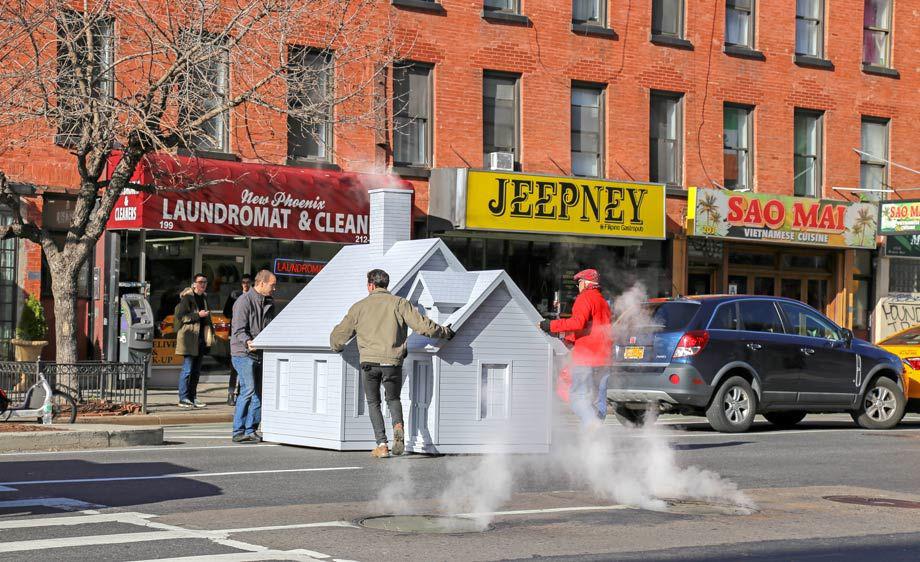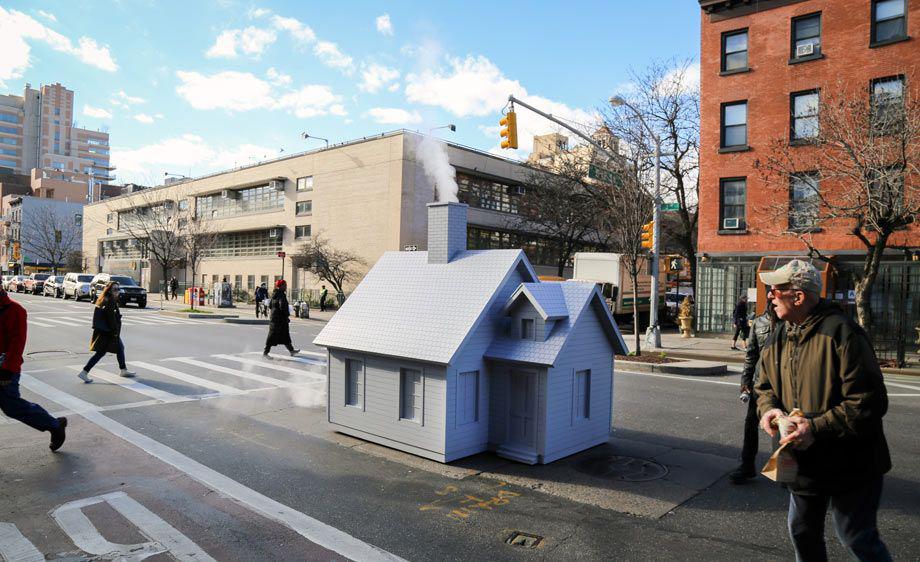 Reigelmän said the project was inspired by the handcrafted German Räuchermann ("smokers")—small wooden incense burners in the shape of cottages, animals, and chimney sweeps built to channel and release smoke—that he was obsessed with as a child. The 350-pound house hovers an inch above the ground on 4-inch industrial rubber casters, which allow it to be pushed around the city. Reigelmän initially planned to deck the house in bright colors, but settled on painting it in Pigeon Gray to keep attention focused on the steam, which he called "the conceptual force of the project."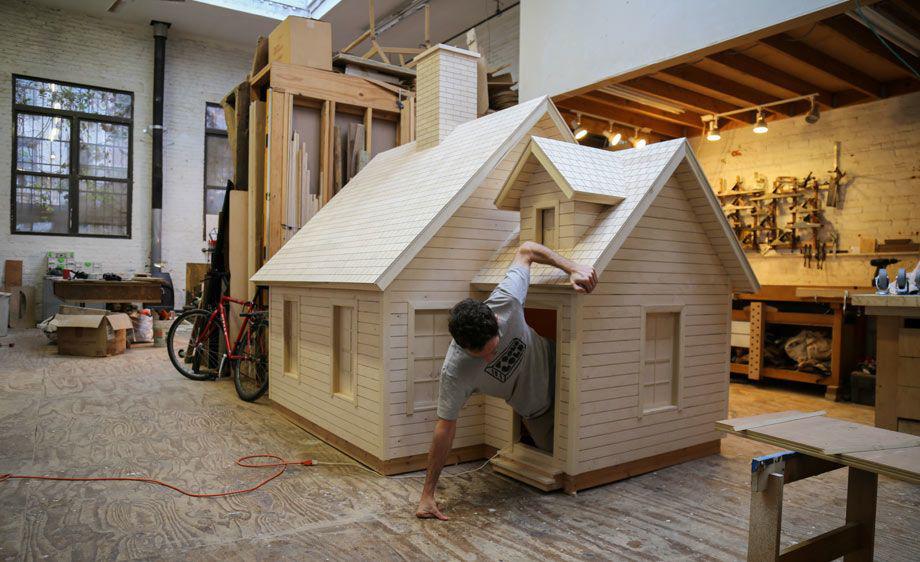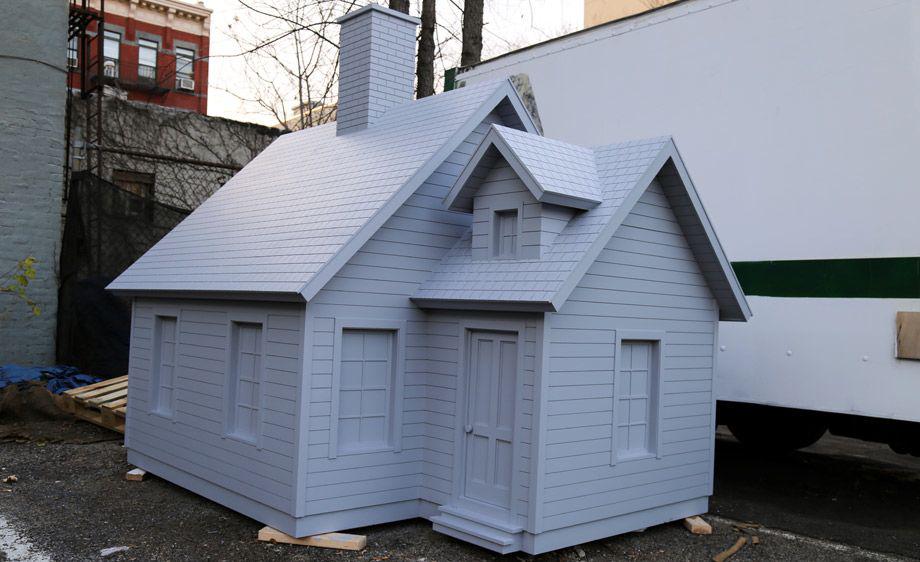 Reigelmän said that a limited budget meant that he was unable "to afford the financial requirements needed for permitting and approval," adding that he tried and failed to secure support and help with permitting from Con Edison. Is he worried about causing accidents?
"My team and I spent a lot of time figuring out ways to ensure there were limited safety issues," he said. For example, they created the cabin to be the size of a standard car so it could fit into parking spaces and not take up too much space on the street, and they made sure that four people were on site at all times to help direct traffic. He said that although he knows that "there is always a chance of unforeseen problems," he "weighed these chances against the awesomeness of the installation and decided that it was worth the risk."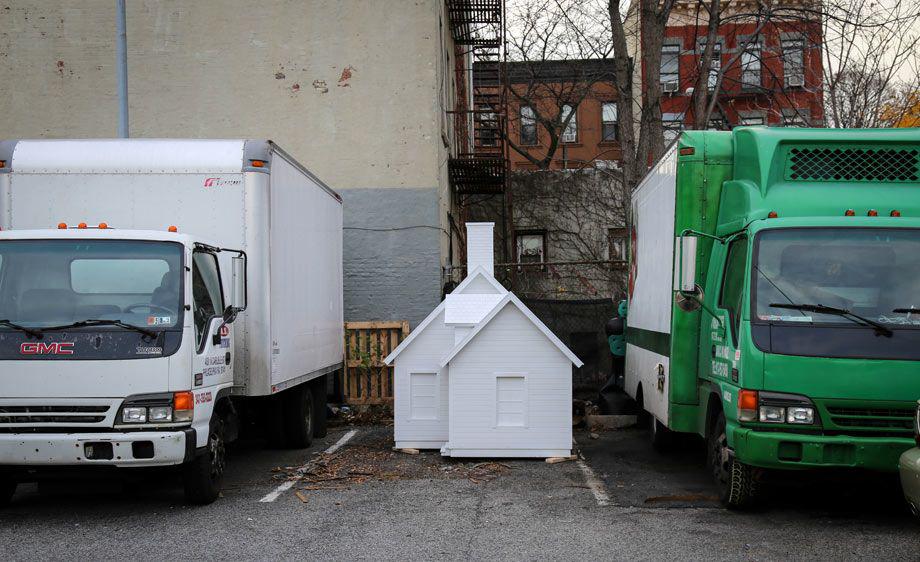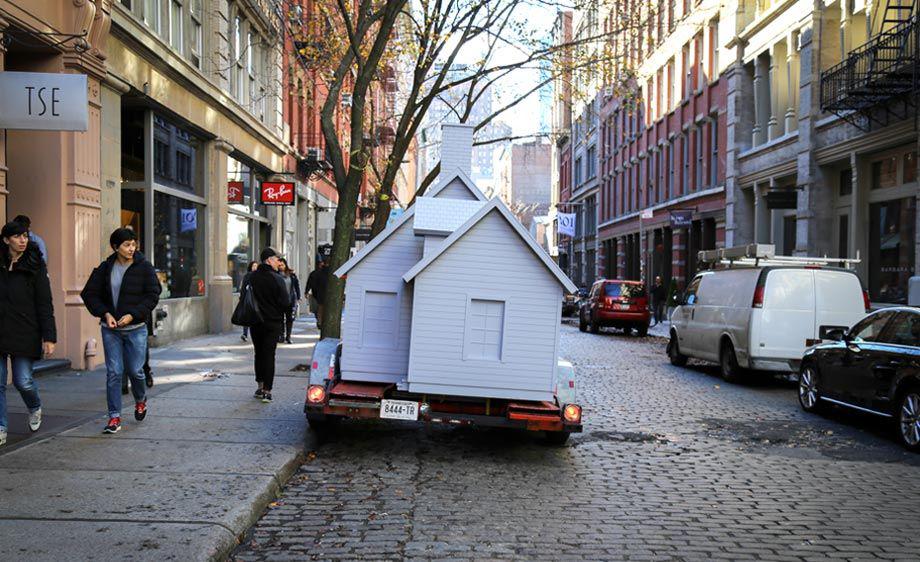 What about the NYPD?
"Police have been supportive of the project!" he said. "They have stopped, asked questions, offered color suggestions (they prefer a blue house) and asked that we not cause any traffic issues. Thanks NYPD!"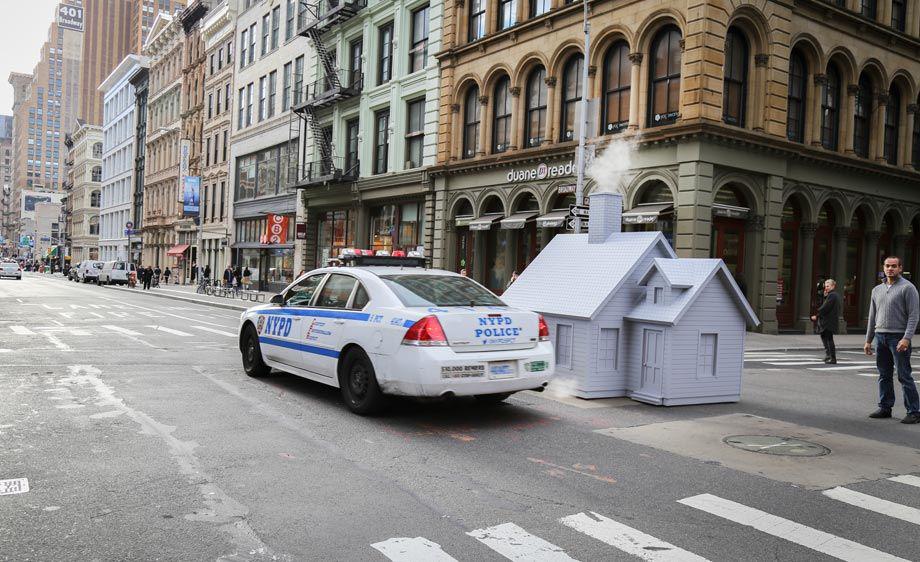 Check out the video below to see the house in action: