The influential 19th-century British mechanical and civil engineer Isambard Kingdom Brunel's Thames Tunnel in London was the first underground tunnel to be constructed successfully beneath a navigable river. Built between 1825 and 1843, it was considered a wonder of Victorian engineering, achieved using tunneling shield technology in which an iron shaft 50 feet in diameter was sunk into the banks of the Thames by its own weight as a first step in excavating the space. When the tunnel opened, the Illustrated London News called it the eighth wonder of the world.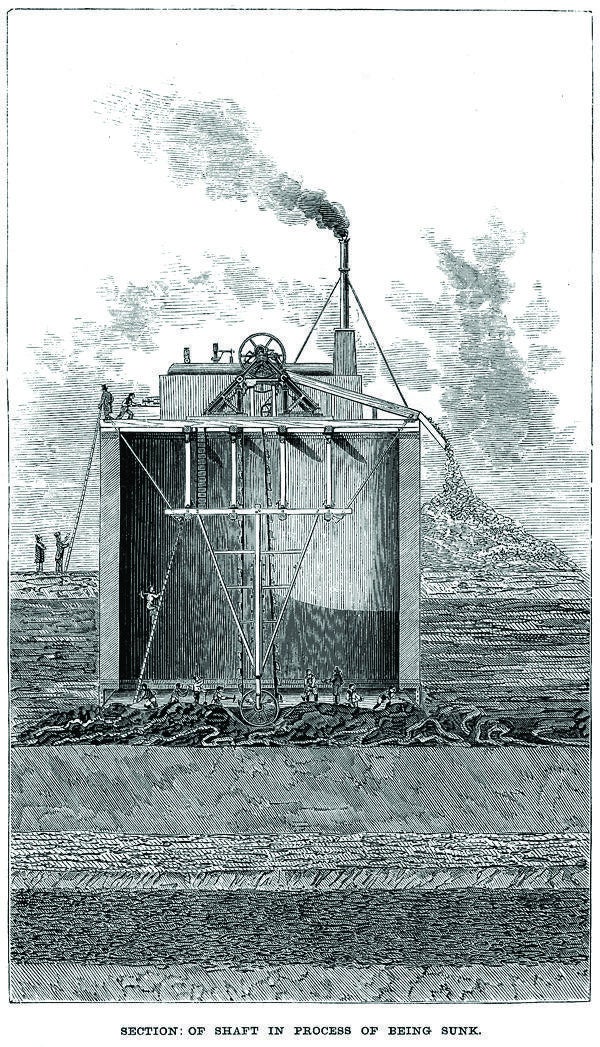 Originally designed for horse-drawn carriages, the historic tunnel became a blockbuster pedestrian thoroughfare and tourist attraction instead (and a brothel after dark) before serving as part of London's underground railway from 1869 to 2007. The tunnel is now used as part of the London Overground suburban rail network.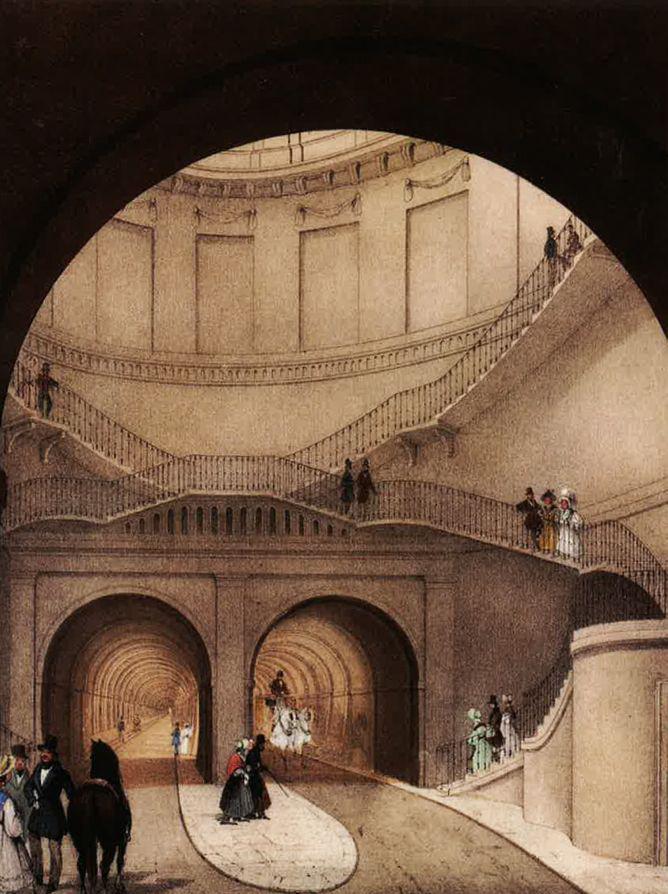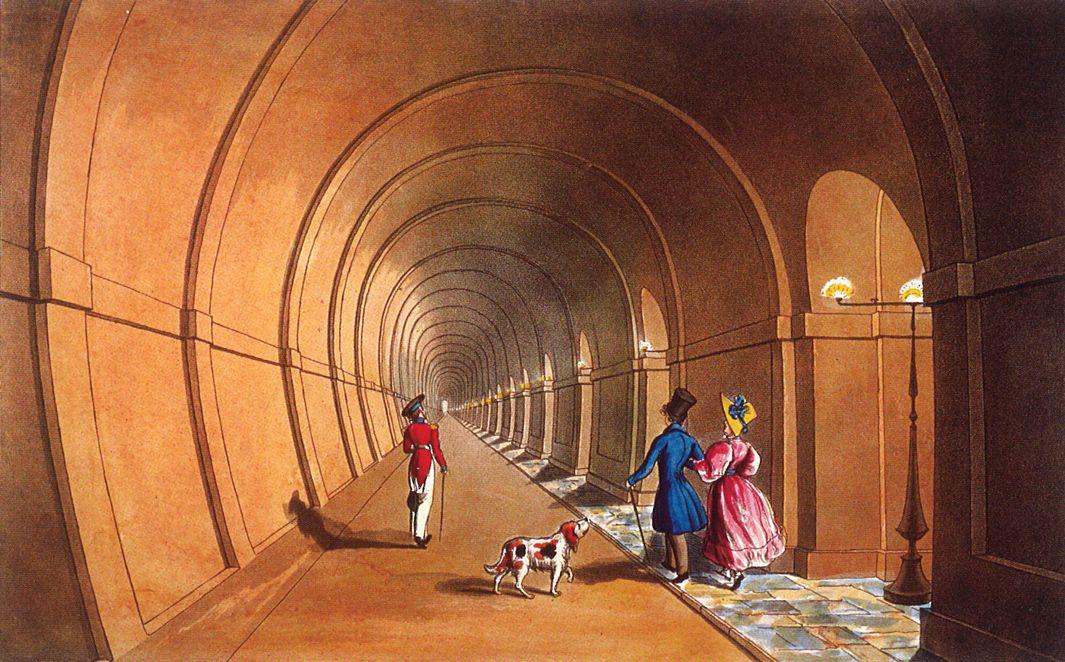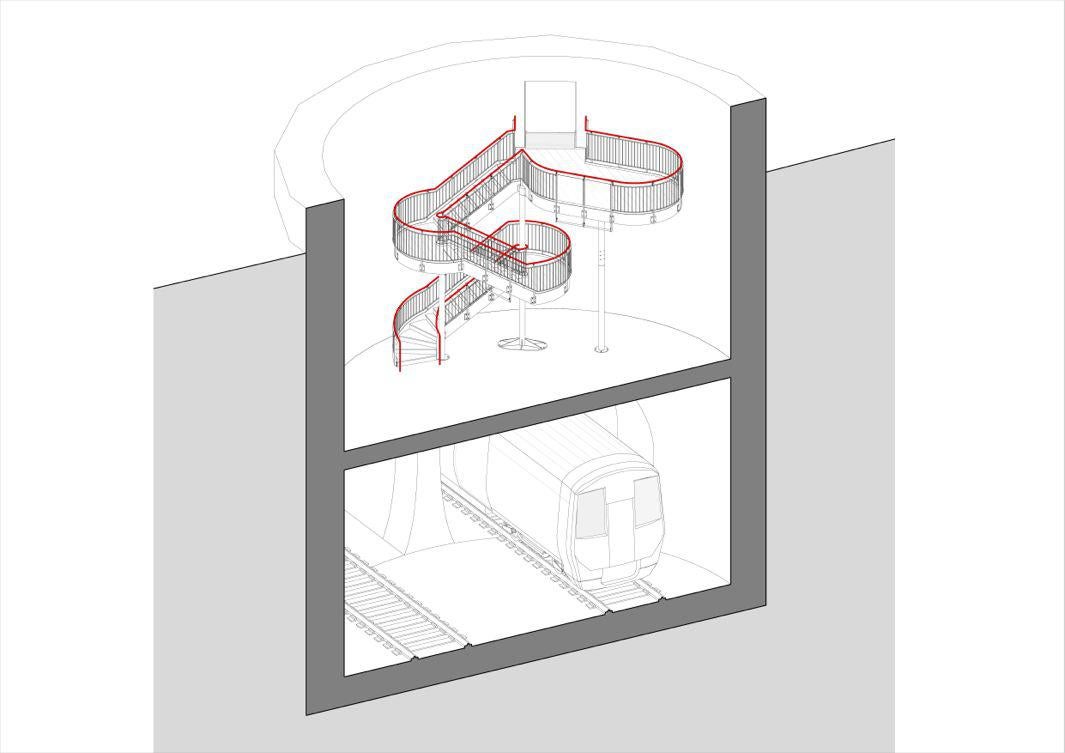 And to celebrate and raise awareness of the built legacy of Brunel and his father, Marc Isambard Brunel, who initiated the project, the historic Grand Entrance Hall of the original sinking shaft has been reopened by the nearby Brunel Museum. Once the site of underground banquets and concerts, it's being rebranded as a subterranean performance and event space that just happens to be located in the historic heart of the world's oldest underground rail network.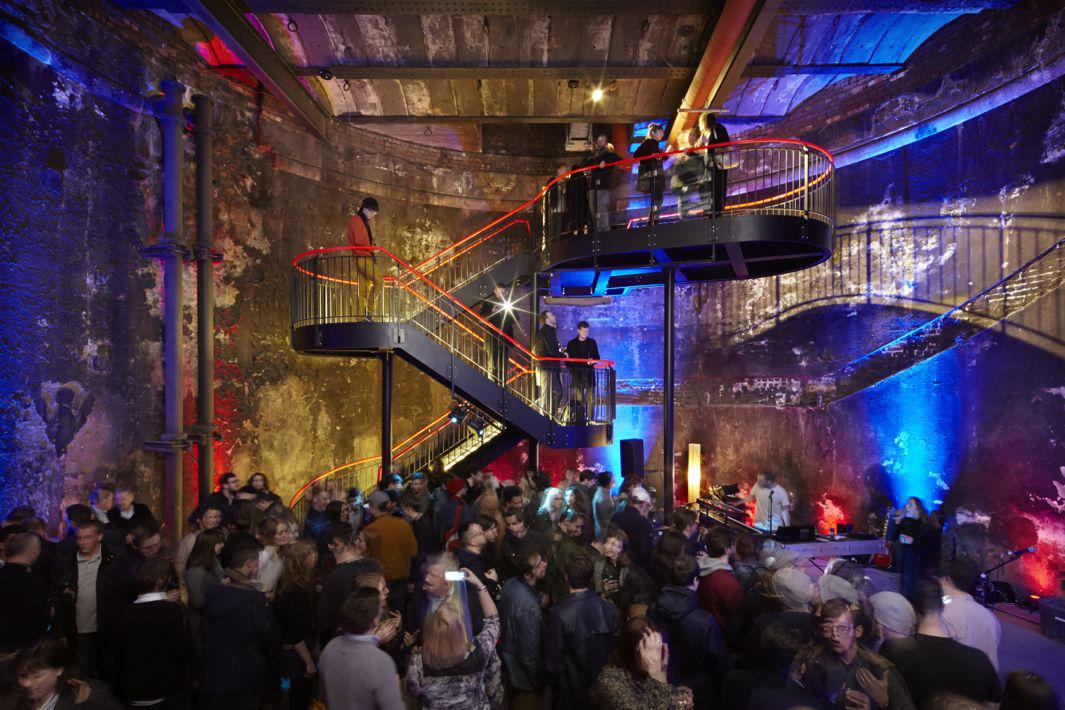 To make the space more easily accessible to the public, the original Brunel staircase was removed, and a new door and oak and steel staircase designed by architects Tate Harmer architects has been constructed. The freestanding staircase includes a ribbon of red light along the banister that makes it look like a passageway to a rave venue, but the smoke-blackened brick walls have been left untouched.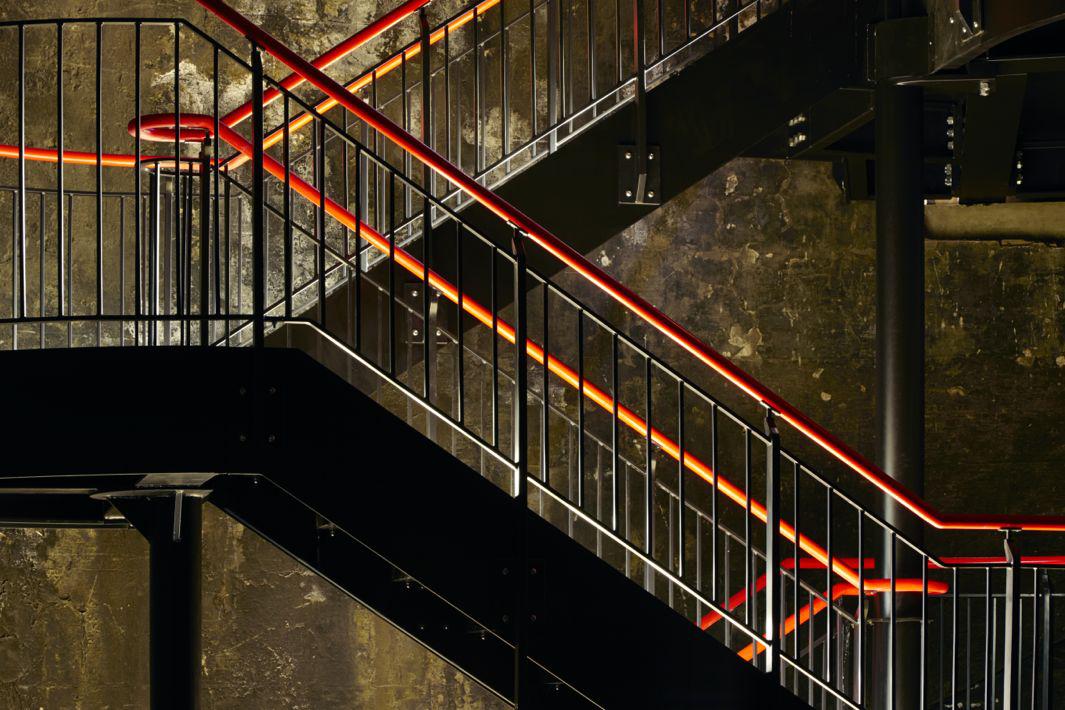 "We wanted to celebrate the raw nature of the Victorian industrial heritage," Tate Harmer partner Jerry Tate said in a press release, "while providing the public proper access for tours and performances."