British engineer designer Sir James Dyson is known for obsessively high-tech, thoughtfully engineered reinventions of unglamorous everyday devices. He's brought the world delux, bag-free vacuum cleaners and bladeless fans. And on Wednesday, after four years and $71 million of research and development by 103 engineers, Dyson unveiled his latest product—a sleek new Supersonic hairdryer that is meant to be an antidote to the bulky, loud, and scalp-scorching models the company says have gone mostly unchanged since the 1960s.
"Hair dryers can be heavy, inefficient, and make a racket," Dyson said in a press release. "By looking at them further, we realized that they can also cause extreme heat damage to hair. I challenged Dyson engineers to really understand the science of hair and develop our version of a hair dryer, which we think solves these problems."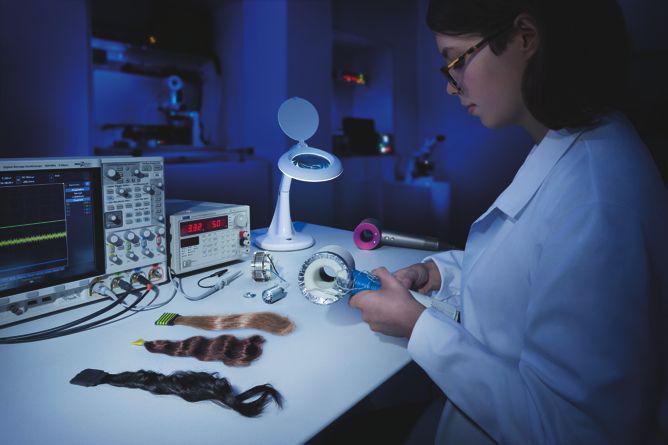 The Supersonic is Dyson's first foray into the beauty space, and the choice of a shocking pink accent color is a little too on the money. Nevertheless, the company has outfitted the new hair dryer with a diminutive, powerful motor that runs up to 110,000 RPM and is housed in the handle, unlike traditional top-heavy hair dryers whose heavier motors are located in the body of the device, making them cumbersome to hold and manipulate for long stretches. Magnetic, double-skinned rotatable attachments stay cool to the touch. Thanks to a glass bead thermistor that measures temperature 20 times per second and transmits data to a microprocessor, the airflow is fast and focused to aid with styling and prevent extreme heat damage to keep your precious mane shiny and prevent the dull, frazzled look of frequently blow-dried hair.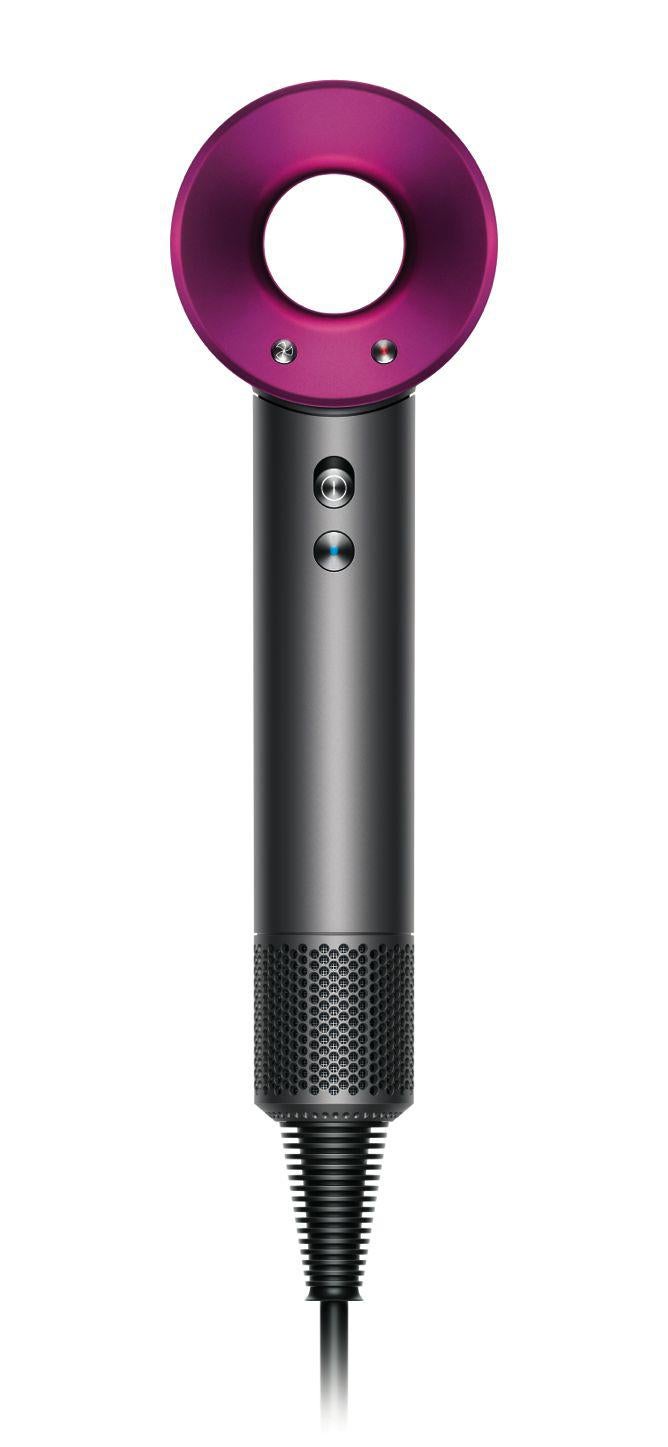 And perhaps best of all, Dyson employed a team of aero-acoustic engineers to help make it quieter than your average ear-piercing hair dryer. "By using an axial flow impeller inside the motor, they simplified the pathway of the air, reducing turbulence and swirling," the company said. "And by giving the motor impeller 13 blades instead of the usual 11, Dyson engineers pushed one tone within the motor to a sound frequency beyond the audible range for humans, helping to reduce the overall sound and tone emitted."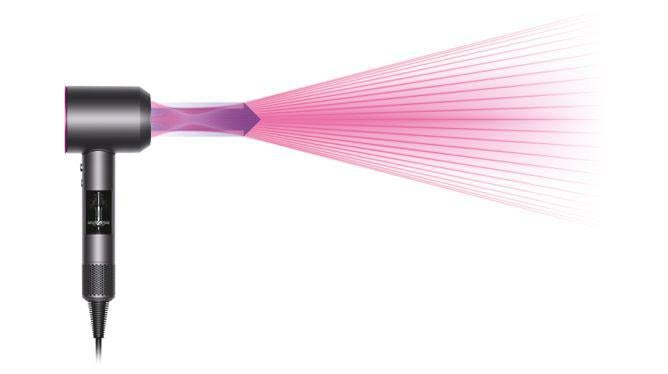 Watch Dyson unveil the Supersonic Wednesday in Tokyo (note his grown-out hair):
Or listen to Dyson engineers explain more about how it works here:
The Dyson Supersonic hair dryer will be available in September at Sephora in the U.S. for the high high price of $399.99.