On Monday, British artist Cornelia Parker unveiled her latest work, an architectural folly inspired by the wholesome red barn paintings of Edward Hopper and the spooky Bates family house from Alfred Hitchcock's 1960 film Psycho perched atop the roof garden of the Metropolitan Museum.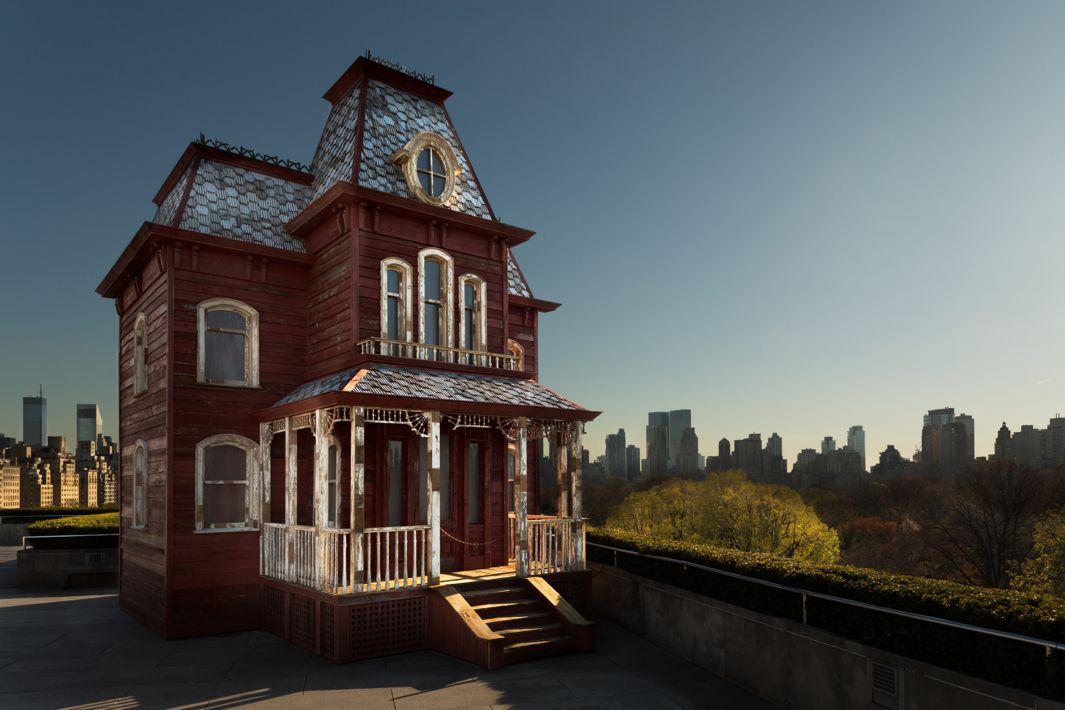 In the video below, Parker explains that she was initially "daunted" by the backdrop of the site, overlooking Central Park and set against the Manhattan skyline, and decided to build something "incongruous." At nearly 30 feet high, the "PsychoBarn" is made from salvaged corrugated steel barn roofing and red painted siding from an old barn in upstate New York.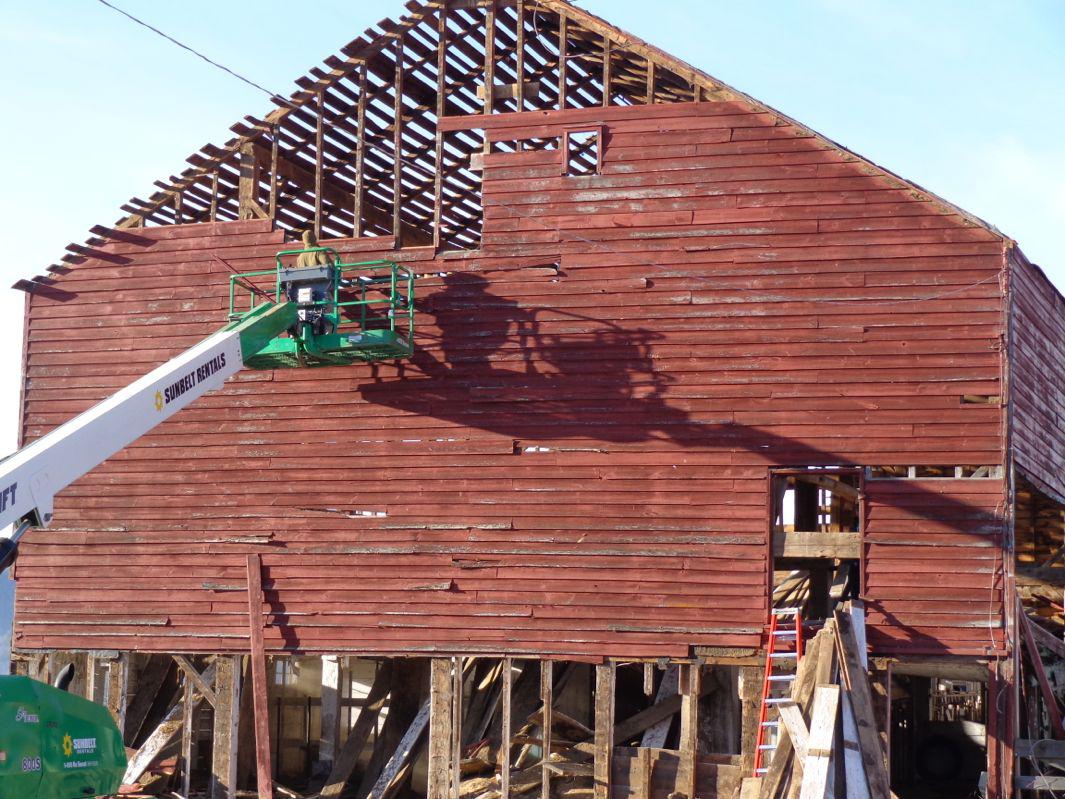 With its whitewashed columns and weathered appearance, it comes off like a real house at first glance. But before you start thinking that this is the latest Airbnb marketing stunt, walk around the side, and it becomes apparent that it is just a double-sided façade of an illusion bolstered by scaffolding, no more livable than the film-set Bates house on the Universal Studios backlot in Hollywood.
"Simultaneously authentic and illusory, the sculpture evokes the psychological associations embedded in architectural spaces," the museum writes in a press release. The work's full title is Transitional Object (PsychoBarn), which "alludes to the psychoanalytic theory of transitional objects used by children to help negotiate their self-identity as separate from their parents," according to the museum. "The piece flickers between the physical reality of the barn and the cinematic fiction of the house, bringing up their respective ties to comfort and discomfort. Neither entirely real nor completely false, it vacillates unnervingly between its identities."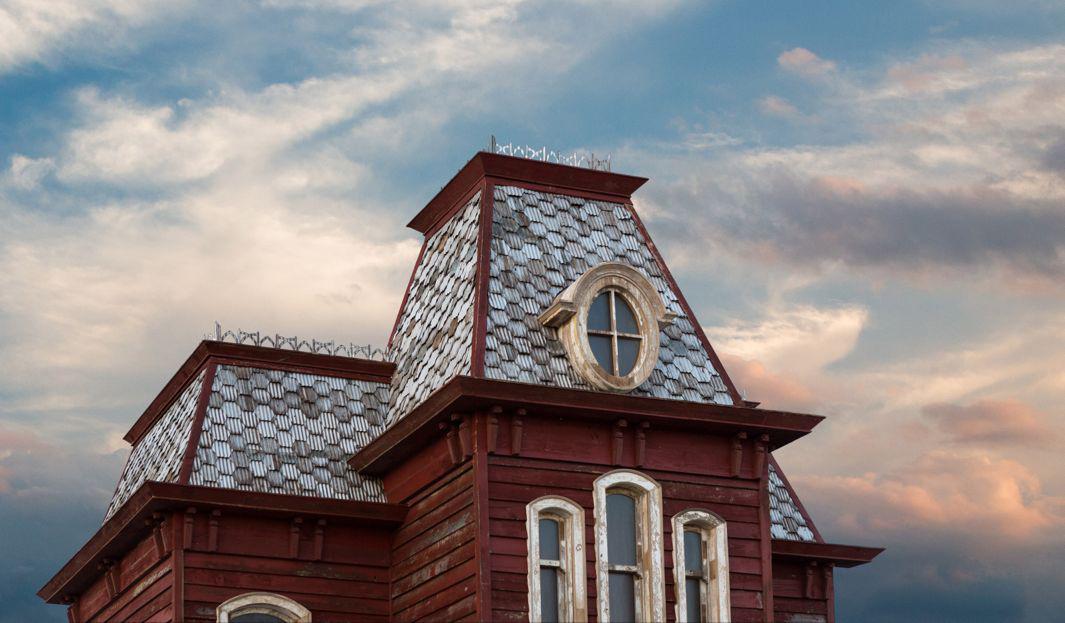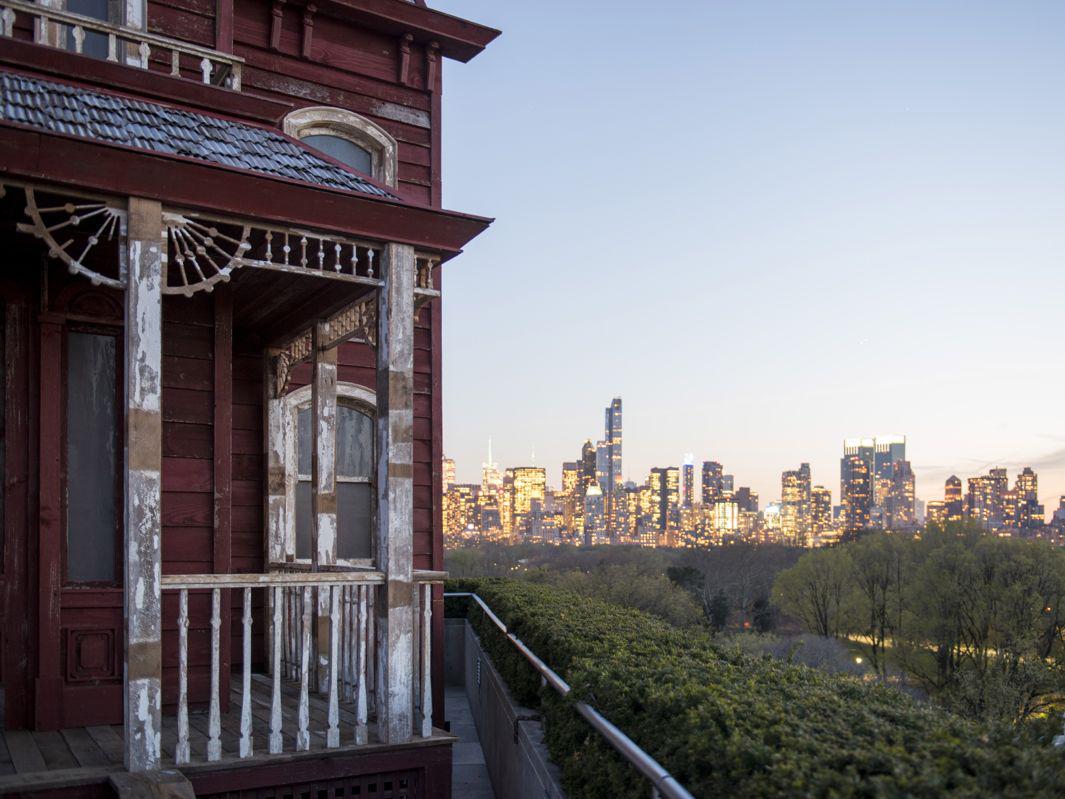 Parker's installation will be on view until Oct. 31.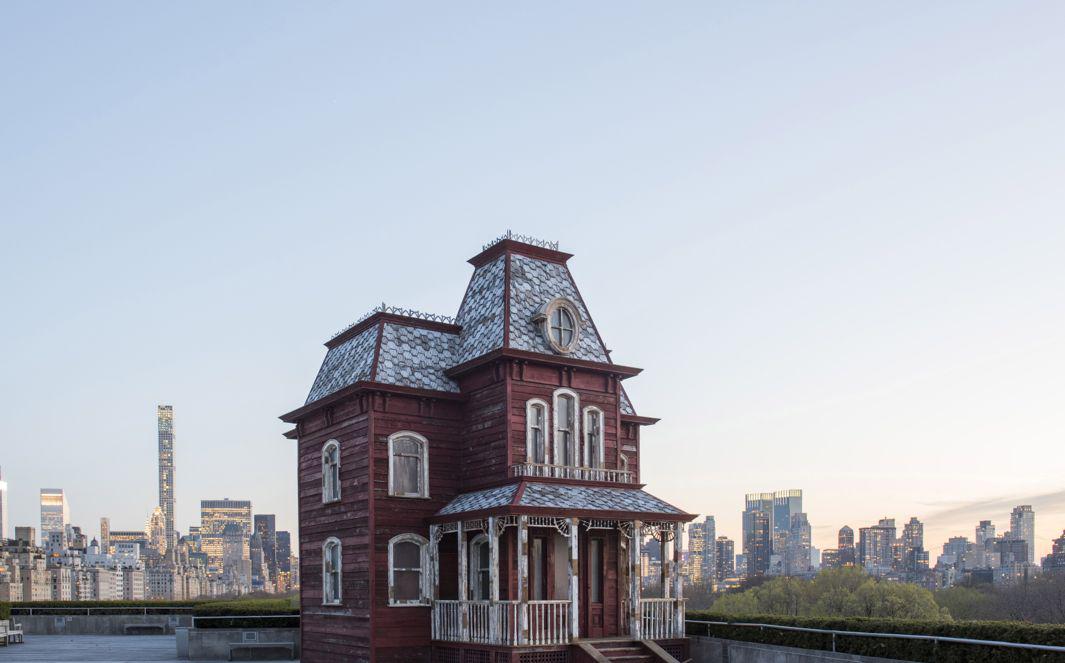 To hear Parker talk more about her work, check out the video below: