Truck art is a cultural tradition in India, where long-haul vehicles are turned into vibrant works of folk art. But in most parts of the world, the real estate on the body of a big rig is most often left blank or used as a billboard. A new Spanish project treats the sides of commercial trucks as giant blank canvasses not for advertising but as rolling street art for motorists.
The Truck Art Project features work from leading contemporary Spanish artists on Spanish transport company Palibex's fleet of trucks, thanks to an initiative from Palibex CEO and art collector Jaime Colsa in collaboration with Madrid's Iam Gallery.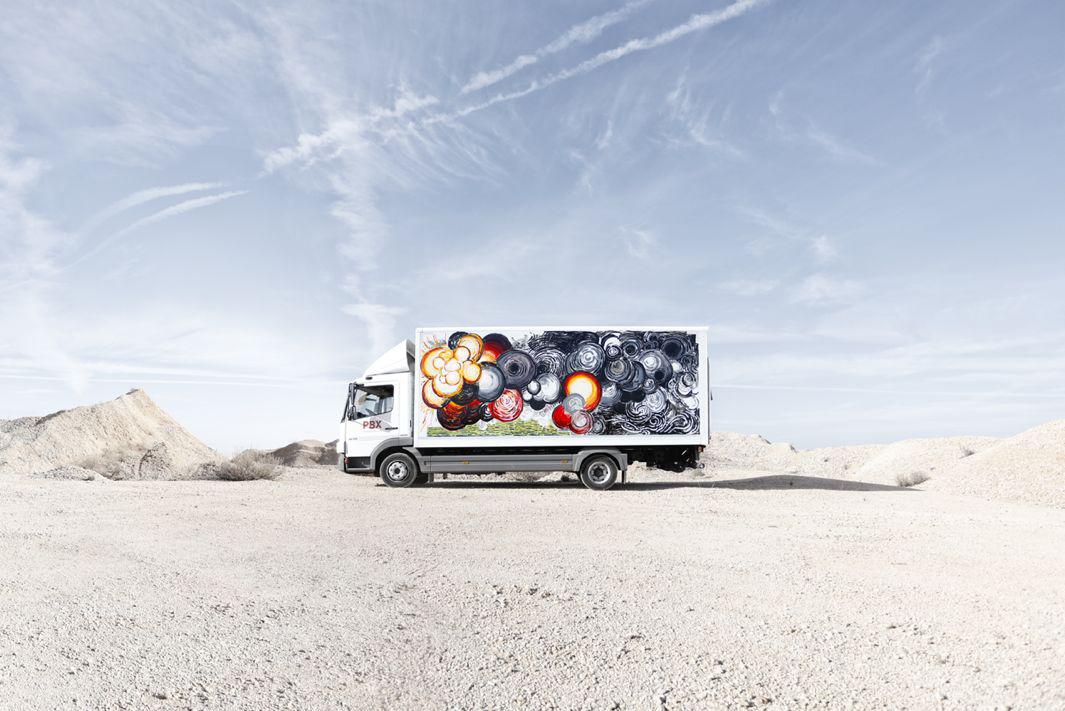 In late February, the trucks were featured at the International Contemporary Art Fair in Madrid, and 10 painted trucks began transporting art alongside goods on Spanish commercial transport routes. The project is ongoing, and the organizers hope to eventually turn up to 100 Spanish trucks into mobile art galleries.