Whether the French or the annual hordes of Paris tourists are to blame, the McDonald's flagship on the Avenue des Champs-Élysées is the fast food company's most successful location in the world. It reopened in late February after a renovation that included an upscale, industrial-inspired makeover by French designer Patrick Norguet.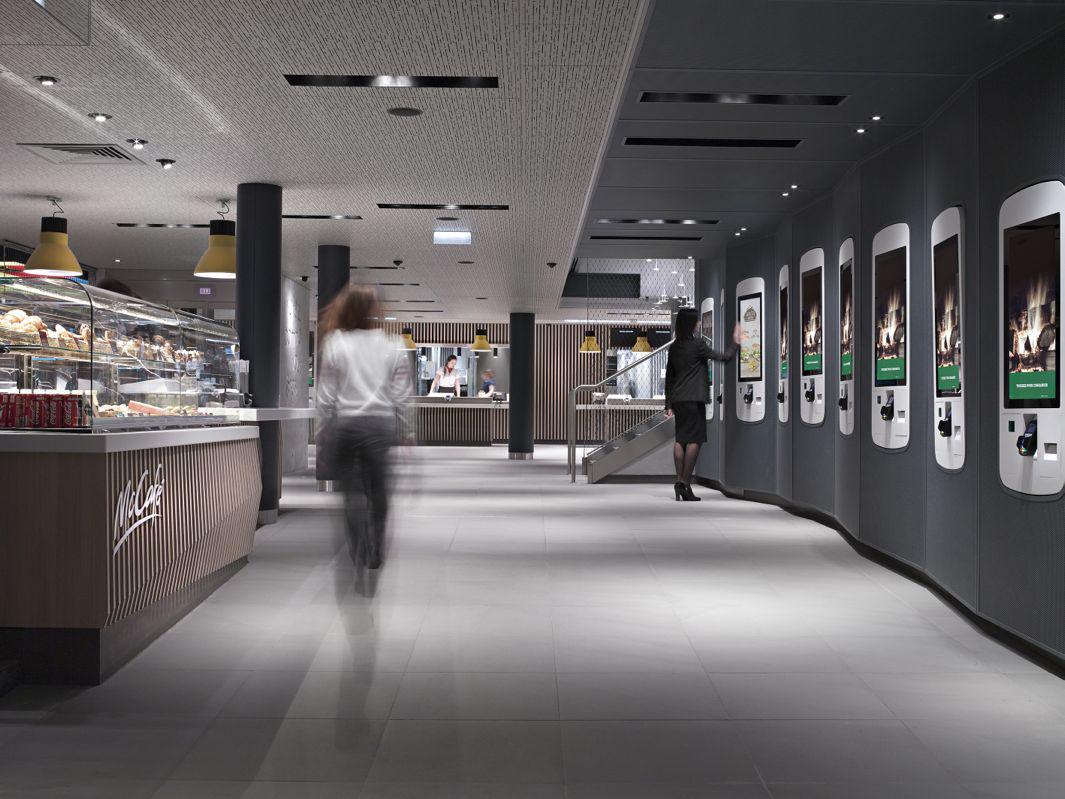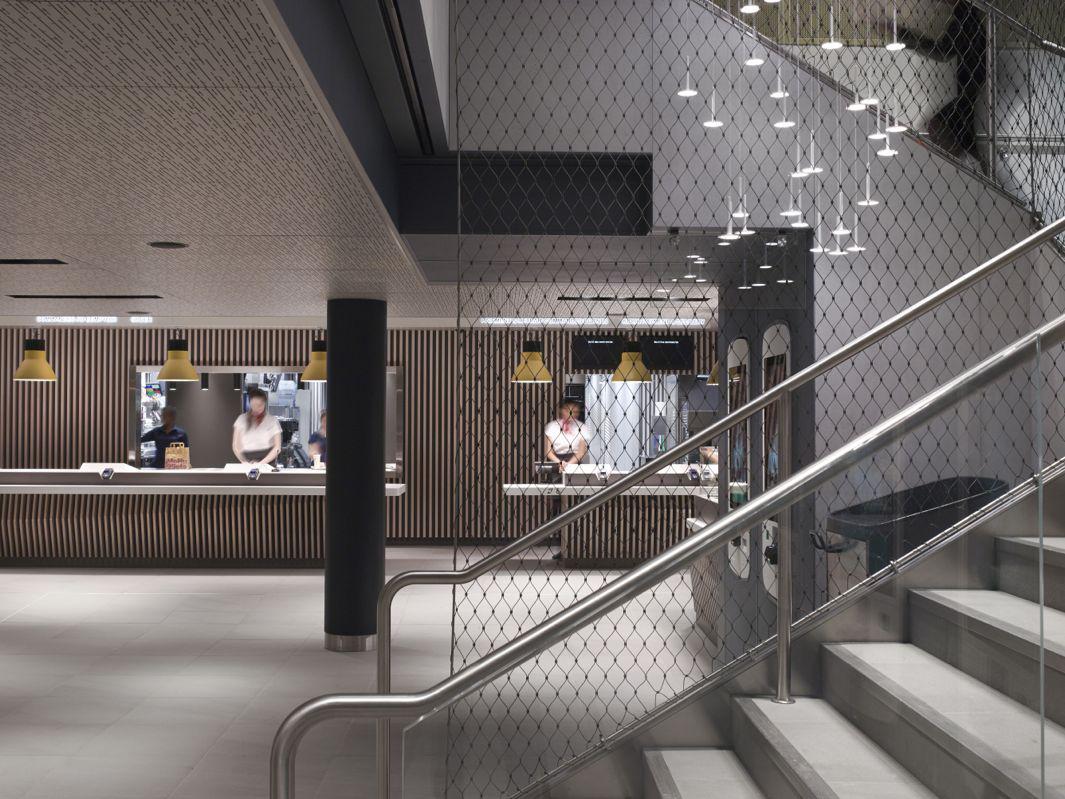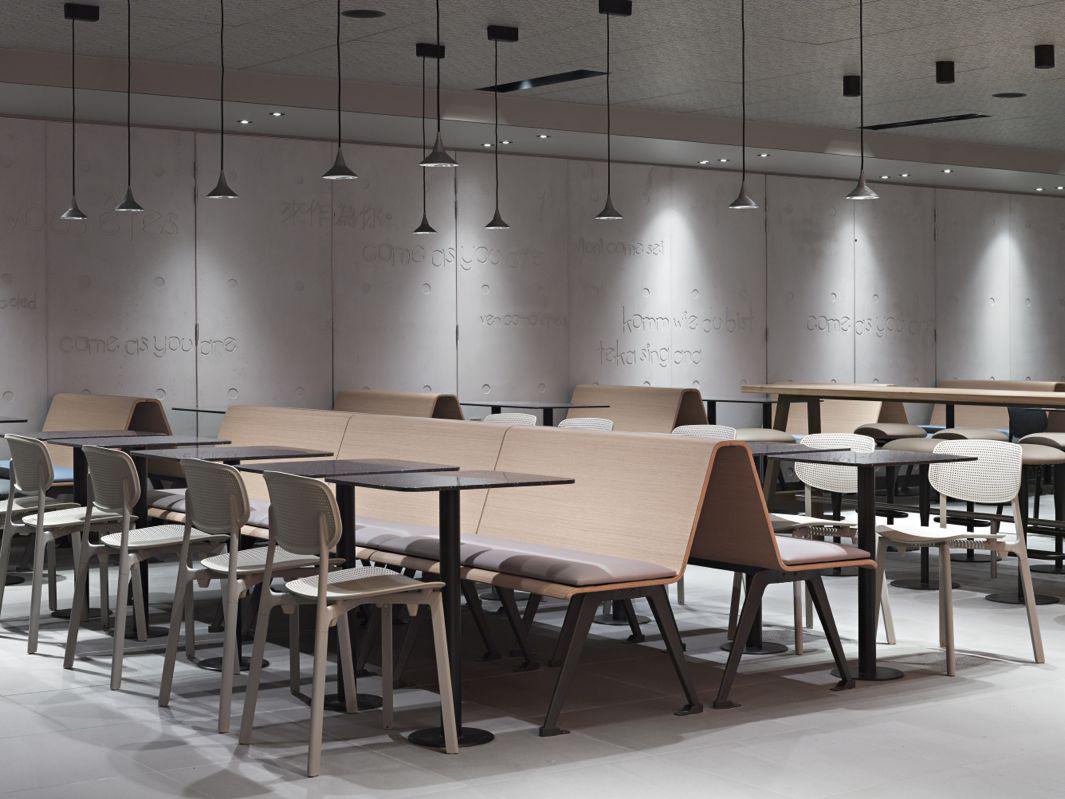 I asked Norguet why he chose the look for this McDonald's and how it fits into his larger work of redesigning the brand in France, a collaboration that began in 2011 when he was hired to revamp McDonald's locations throughout the country.
"Decorating doesn't interest me," he said in an email. "I prefer the timelessness of simple choices that don't become dated. Focusing on function and usage is a good method to achieve this."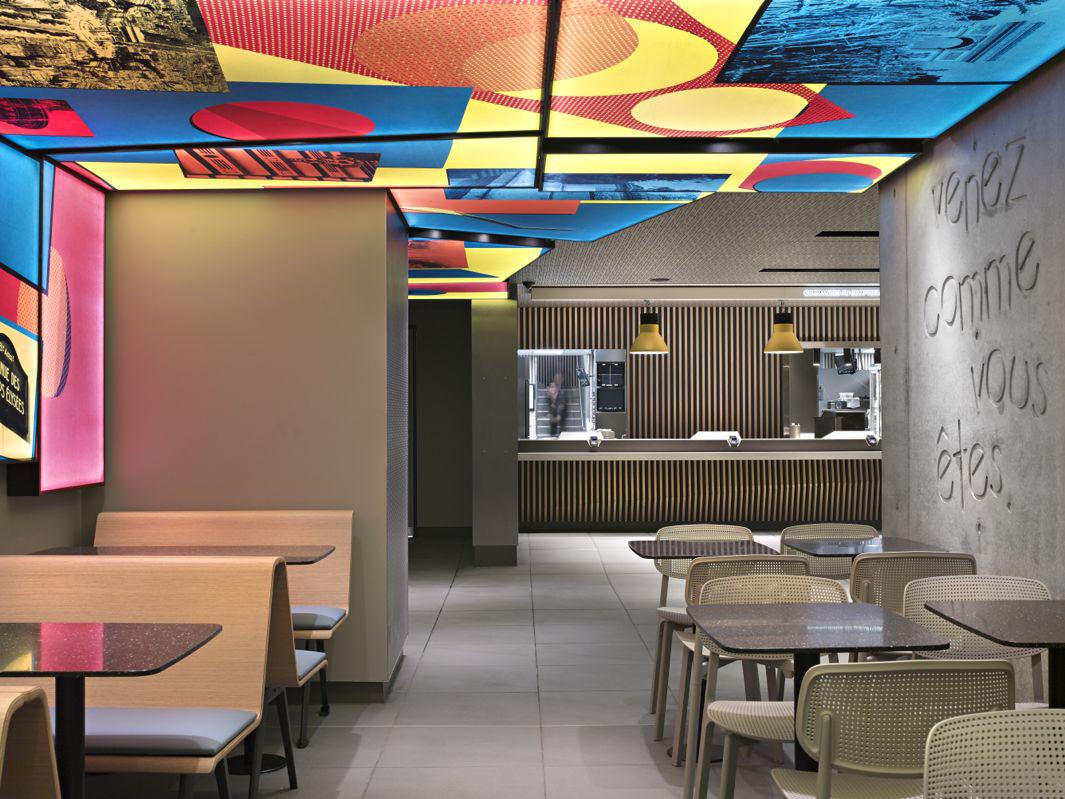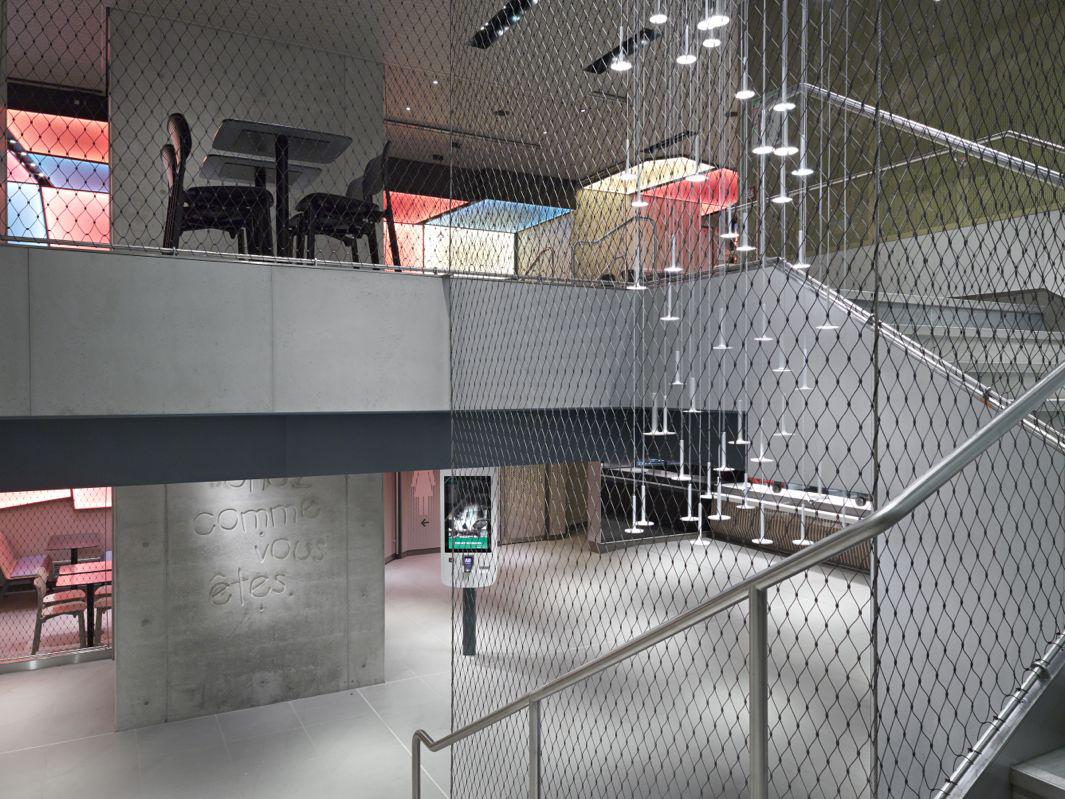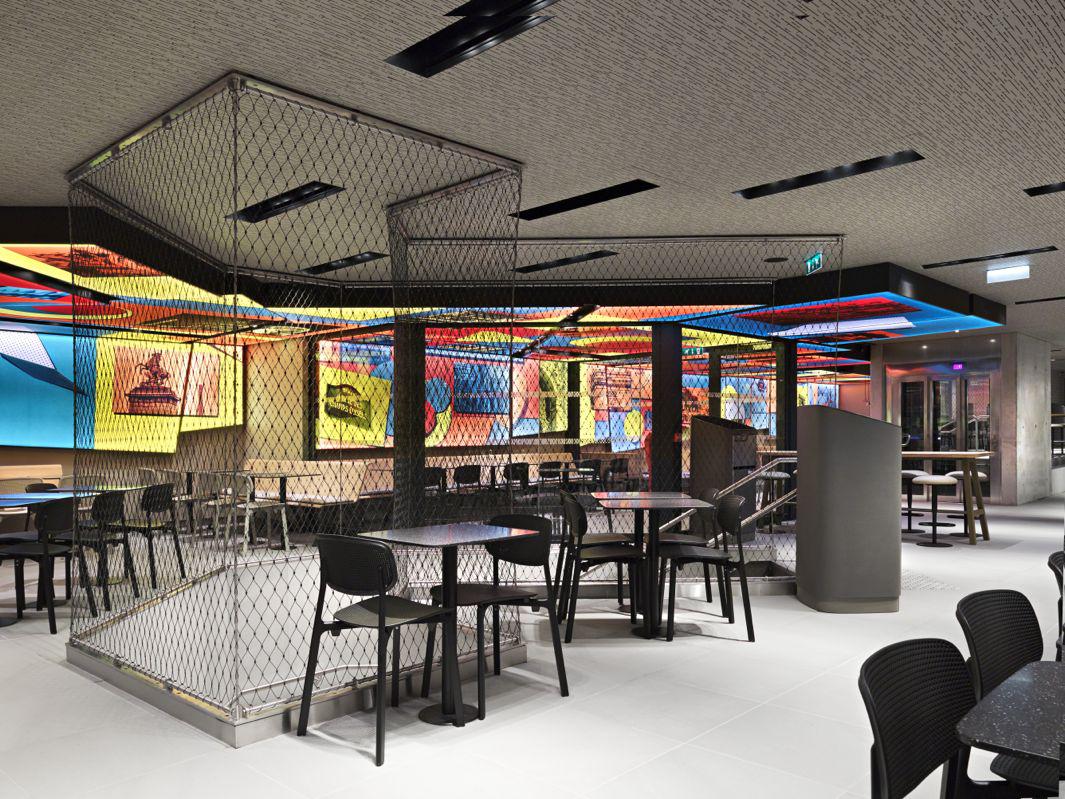 In a project description, Norguet said he used a "radical and resolutely modern approach" to create a "high-quality setting" with custom furniture and "simple and appropriate" materials for the interior, such as concrete, sheet metal, and metallic netting. These are contrasted with "a spectacular accumulation of light boxes" (created using colored photographs of Paris by Franck Hülsbömer) that are visible from the street through an 82-foot-wide picture window that in turn offers a 180-degree view of the tourist drag that the French have proudly nicknamed "la plus belle avenue du monde."
Thanks to streamlined ordering technology that allows for table service and other improvements, the dolled-up fast food joint is now a "truly novel place" that is "more pared down, more functional and more welcoming," Norguet said.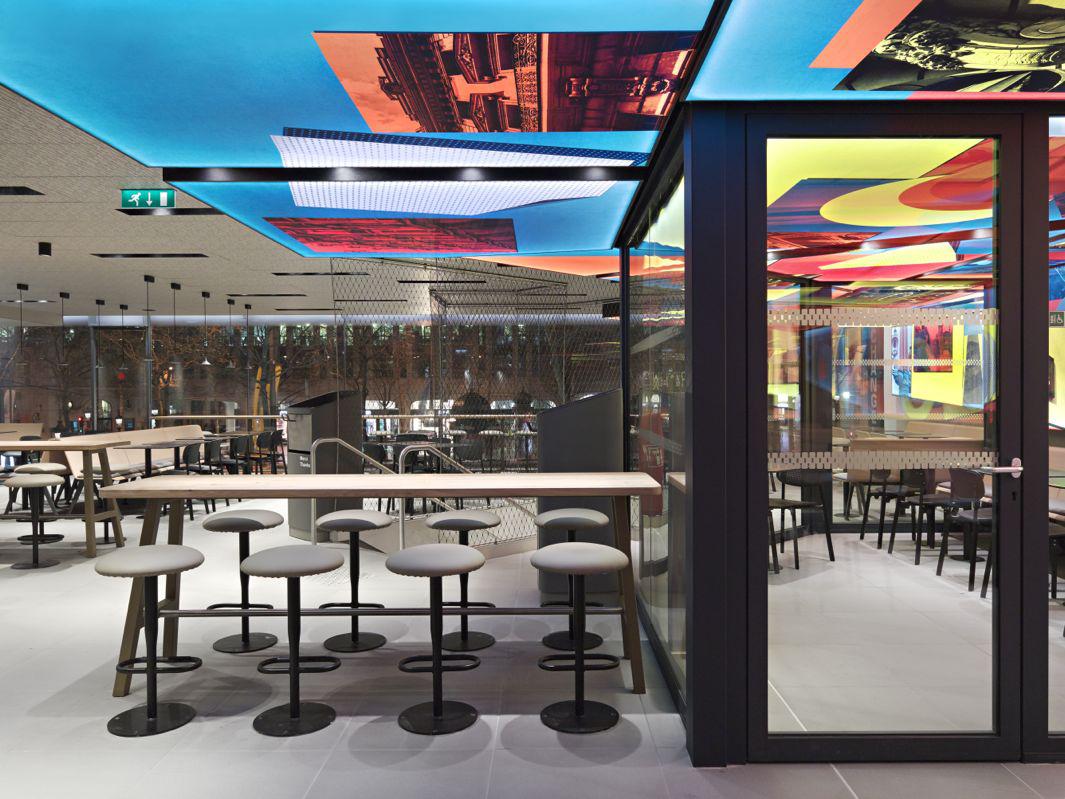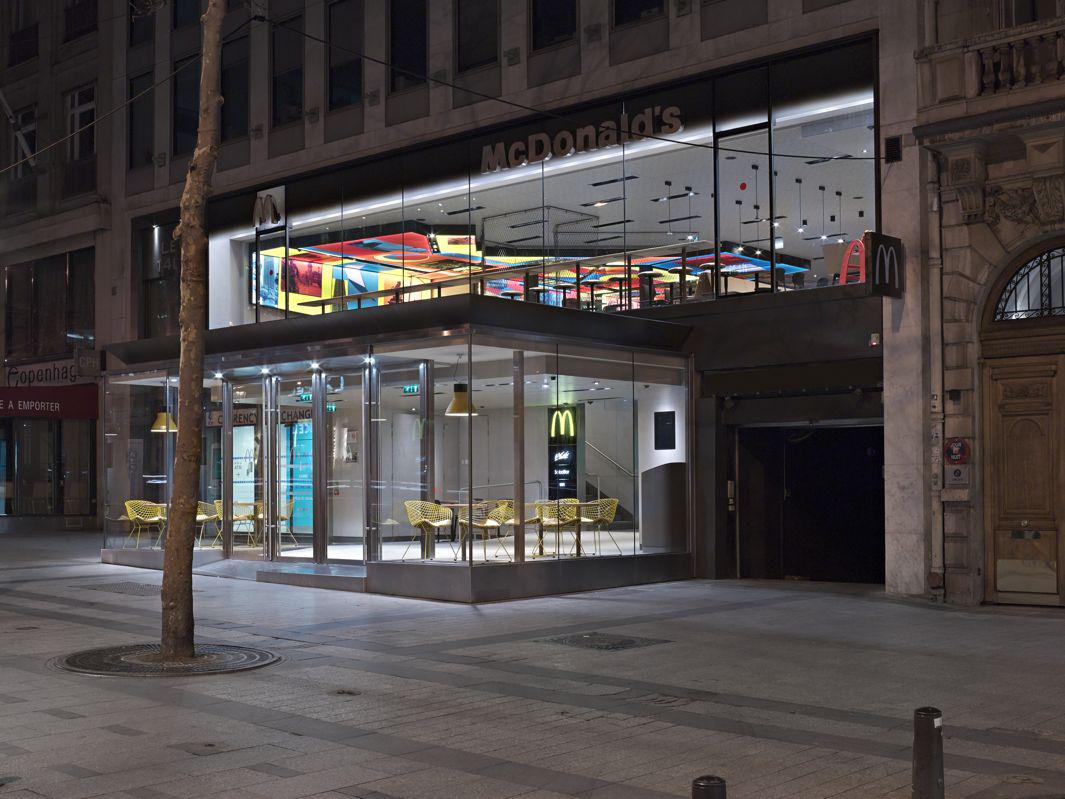 Does Norguet eat at McDonald's when he's not on the job?
"When I started working for McDonald's, I wasn't very comfortable with my prejudices about the brand and what it represents," he said, adding that he now does sometimes find himself grabbing a bite there.
Given the touristy location of the Champs-Élysées flagship, was the redesign tailored more toward tourists or Parisians?  
"It's indeed a place that welcomes a lot of people from around the world," Norguet said. "We have observed a great diversity of cultures, which is what makes it their [most successful] restaurant in the world."
Is this the world's fanciest-looking McDonald's? You decide.