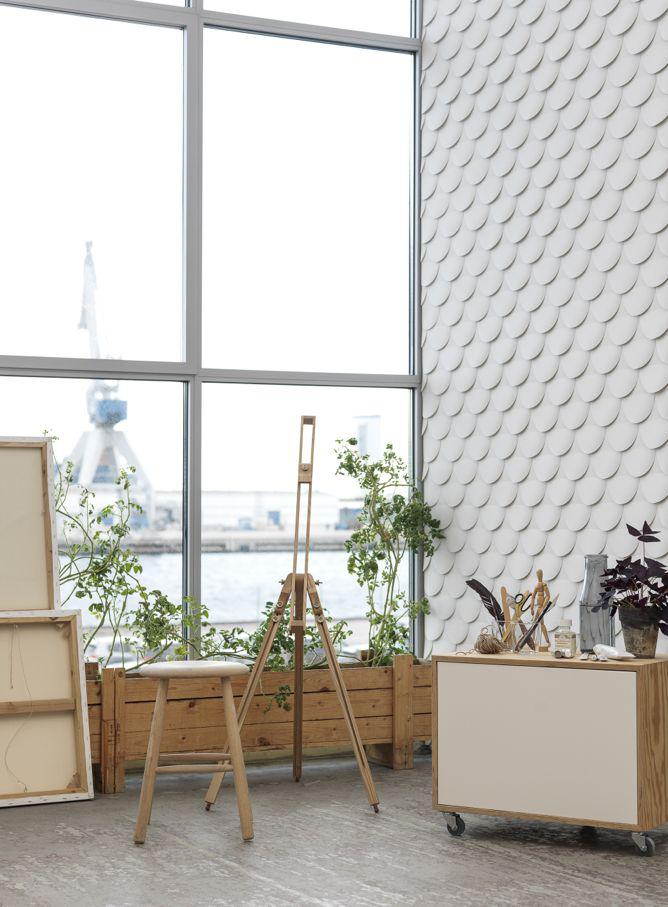 Despite what the hosts of home decorating shows like to say, every room does not need a "pop" of color. What every room does need, and especially one decorated in neutral tones, is a variety of textures to delight the eyes and captivate the senses. Sofia Lagerkvist and Anna Lindgren of the Swedish design group Front have created a beautifully ethereal, quietly fascinating series of wallpapers for Swedish wallpaper company Eco that are made for people who love white walls but don't want them to be boring.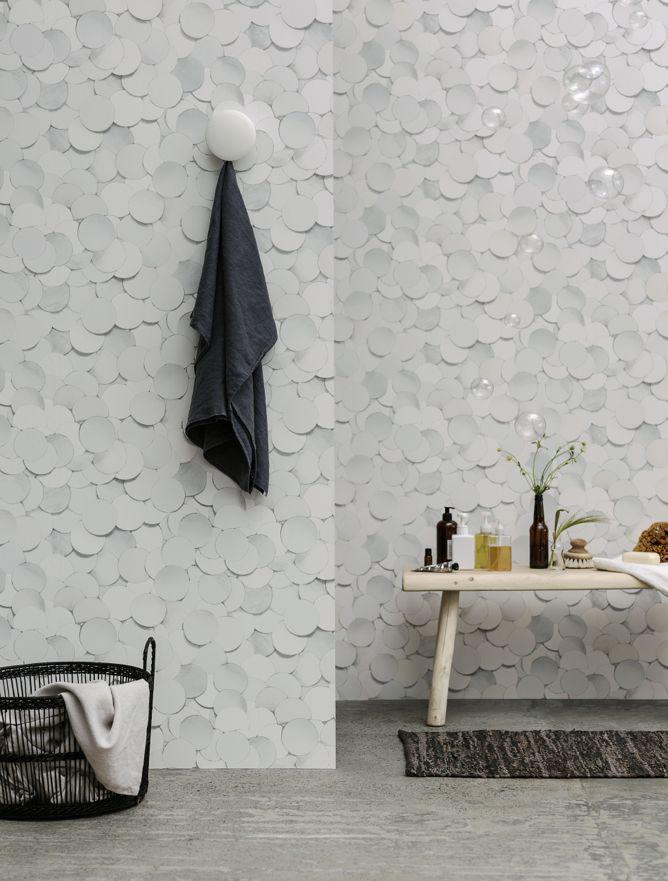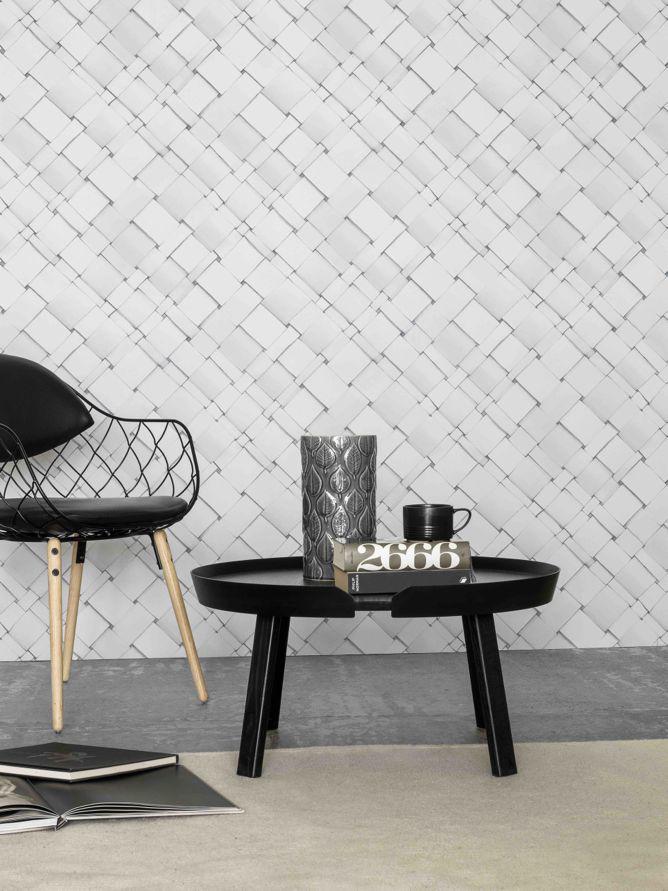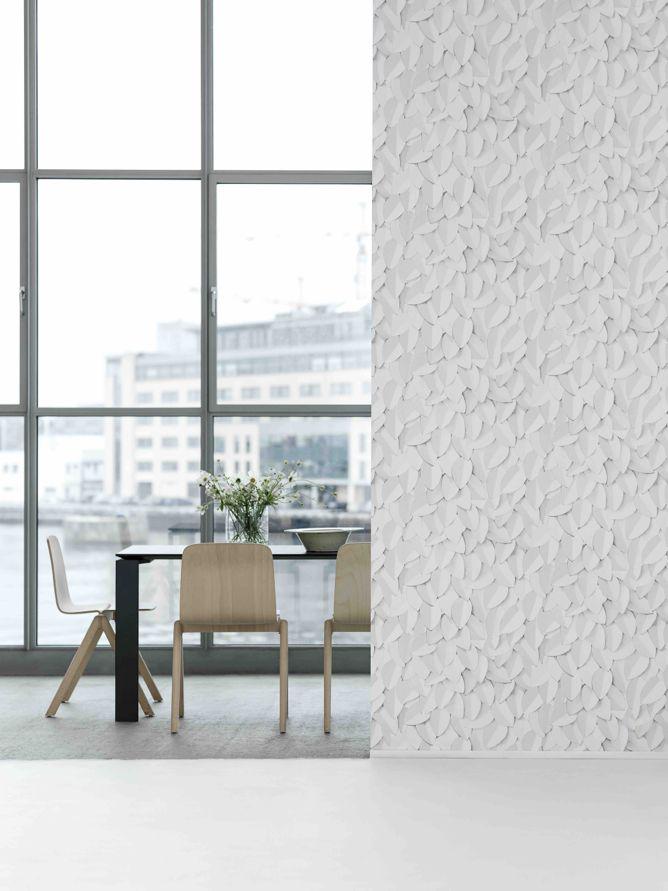 The collection of nine wallpapers feature hand-drawn patterns and shadows against a white background that create subtly playful textures that add depth to neutral interiors.
"We think many people just paint their walls white by default," Lindgren said on the designers' website. "We want to inspire people to have wallpaper instead," she explained, so white rooms can retain a bright and luminous feel.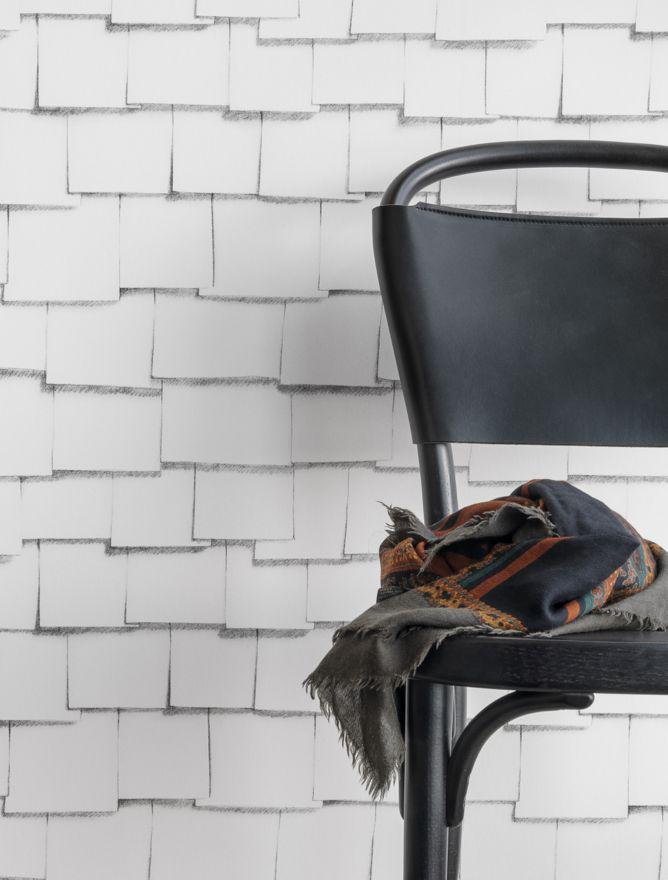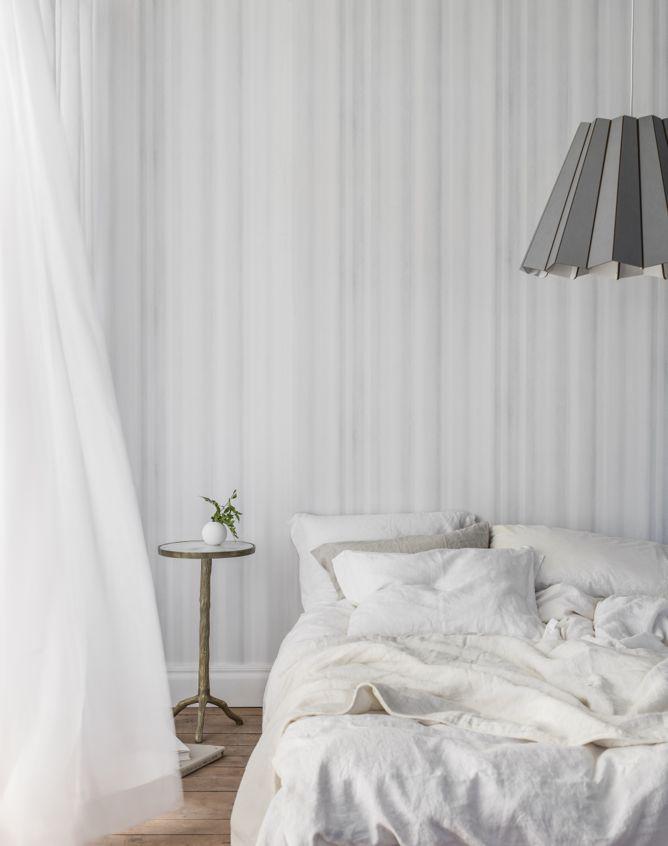 The designers write that the collection was born when they took scissors to several rolls of wallpaper. "[We] wanted the paper to give a three-dimensional texture to the walls," Lindgren said. They looked to the history of wallpaper for inspiration, noting its origin in textiles. Experimenting with shapes and textures, they did things like cut ribbons and weave them together like fabric.
They created final patterns for each design by making pencil drawings, creating the optical illusion of texture with shading and gradients, playing around with "shapes that are both discreet enough to remain in the background (as wallpaper should)," Lindgren said, "yet, at the same time, stand out with a hint of three-dimensionality."
---