When Facebook asked creative agency Human After All to design its annual marketing report, the request came with a twist: disguise the year's inisights as a cheeky deck of cards. The London-based creative agency, whose previous work includes its Kickstarter-funded Cult Movie Cards, produced 1,000 decks of B2B Playing Cards to communicate marketing insights gleaned from Facebook users to agencies throughout Europe, the Middle East, and Africa.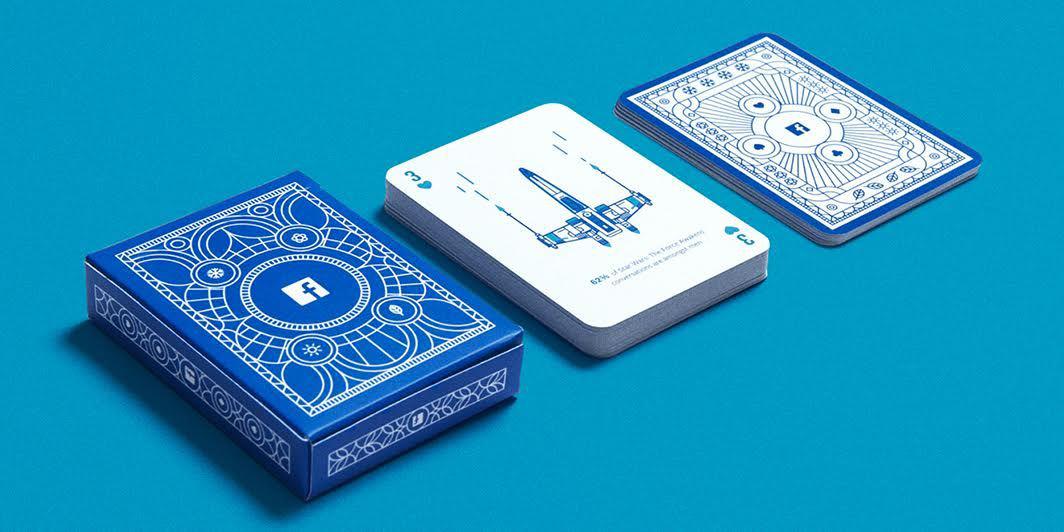 Matt Bochenski, business content marketing manager at Facebook in London, told me in an email that they created country-specific and "media agency-specific packs" customized with agency logos that reflect the company's "core [belief]" in "the power of 'personalised marketing.' "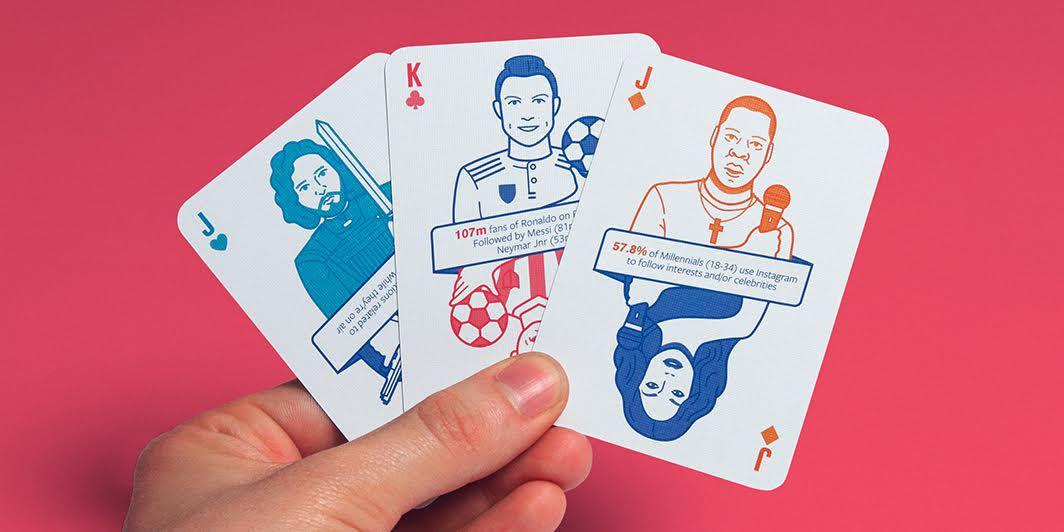 Apart from the use of Facebook's typeface and signature blue, the style of the cards is more whimsical than the rather basic look of the social media platform.
Bochenski pointed out that Facebook's business marketing department isn't consumer-facing and has "its own brand voice that we were keen to play around with," he said, adding that they wanted to create something "fresh and modern and unexpected," "unique, bespoke and just very cool."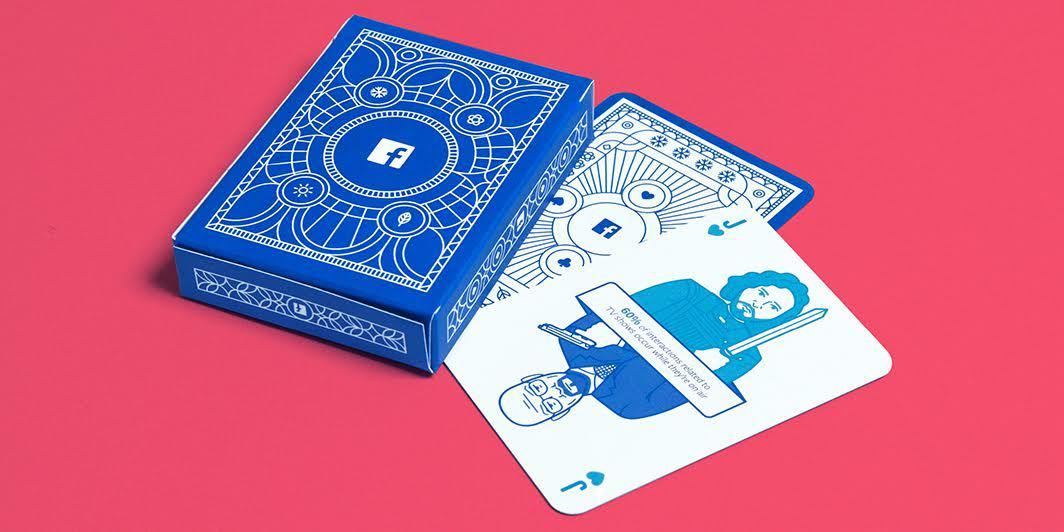 Human After All creative director Rob Longworth told me in an email that while "using complex data to tell relevant stories is commonplace in marketing," the design team's challenge is "how to deliver those insights in a way that's engaging and easy to understand." Using playing cards as a format gave the designers "the opportunity to break Facebook's data out across a number of small canvases," Longworth said, "which formed part of a bigger picture, which also told a coherent story when combined."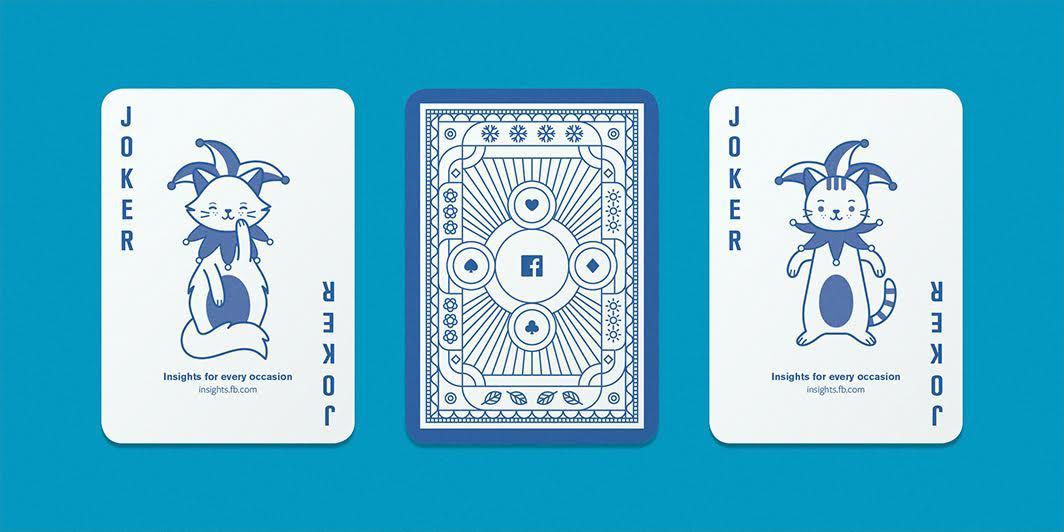 You can see more of the cards here.