You would think the Dutch would embrace wind turbines, a modern incarnation of the country's historic windmills, but public acceptance of these highly visible landmarks is by no means a given.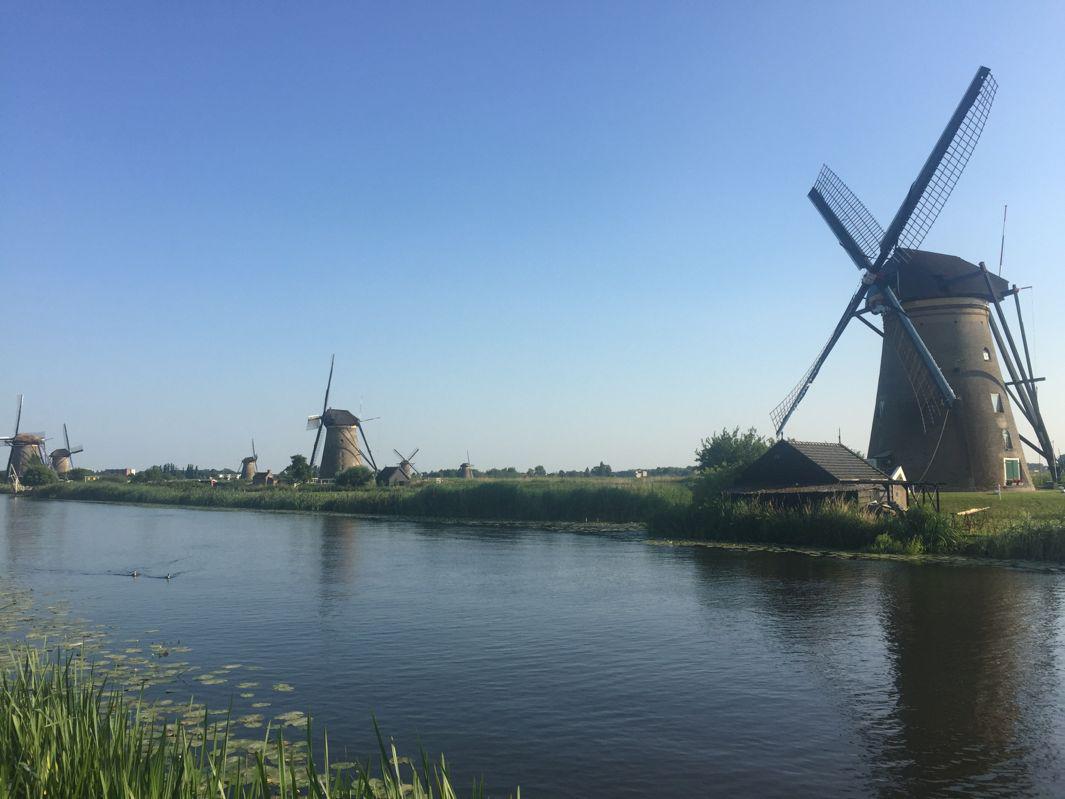 "Green energy. Everyone wants it, but not in their backyard. An odd thing for a country known for its picturesque windmills dating from the 18th century," Dutch artist and designer Daan Roosegaarde says in a project description for "Windlicht," his latest public installation.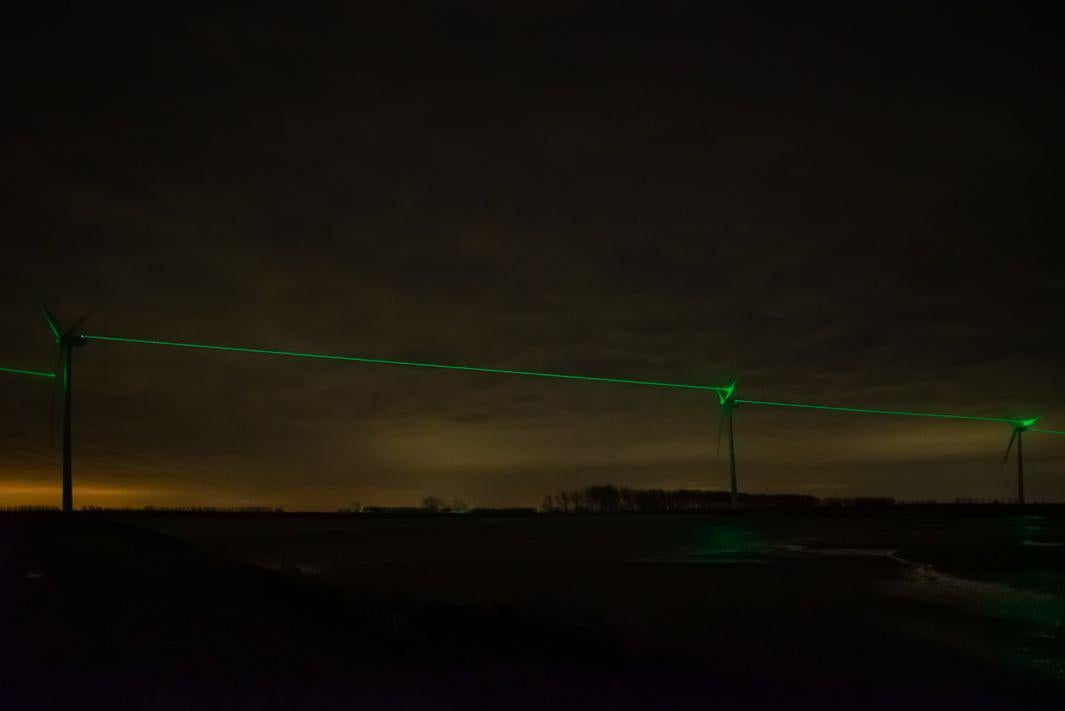 Roosegaarde often combines his concern for the natural environment with showy public interventions like Van Gogh–inspired bike paths and an LED-powered ode to the northern lights, a niche that he labels "techno-poetry."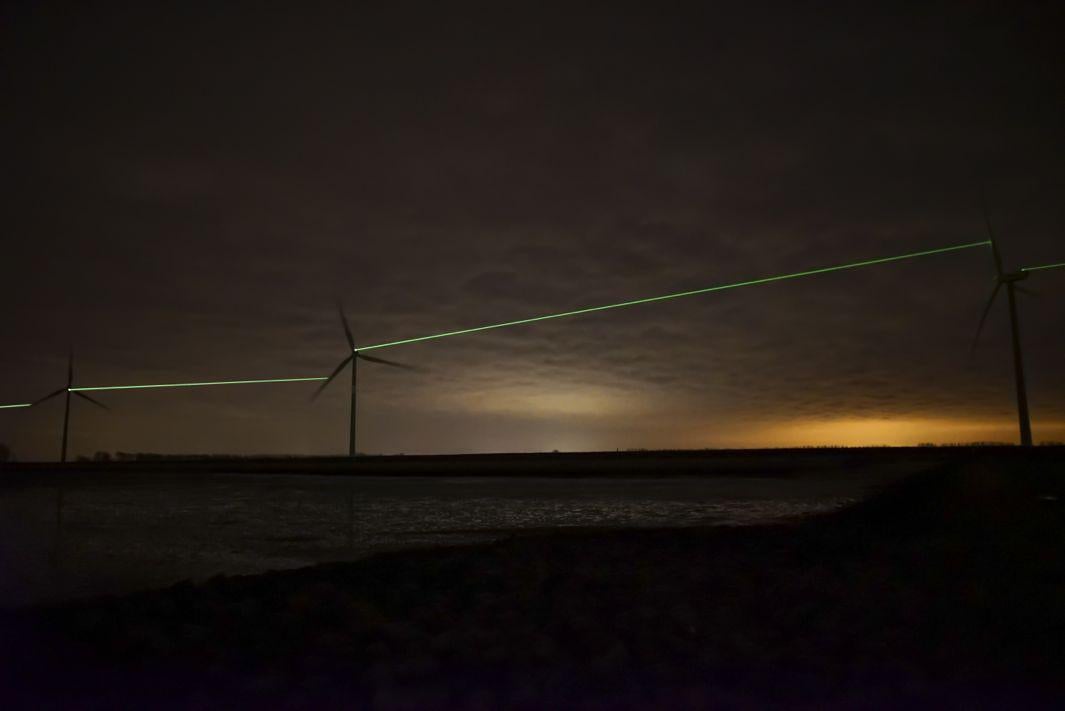 For "Windlicht," Roosegaarde says he wanted to highlight the invisible beauty of clean energy and capture some of the allure of the windmill. He was inspired by the UNESCO World Heritage Site–listed network of 19 windmills in the village of Kinderdijk that were built between 1738 and 1740 to help manage water levels and are one of the Netherlands' most well-known tourist attractions, calling them "a perfect example of Dutch innovation."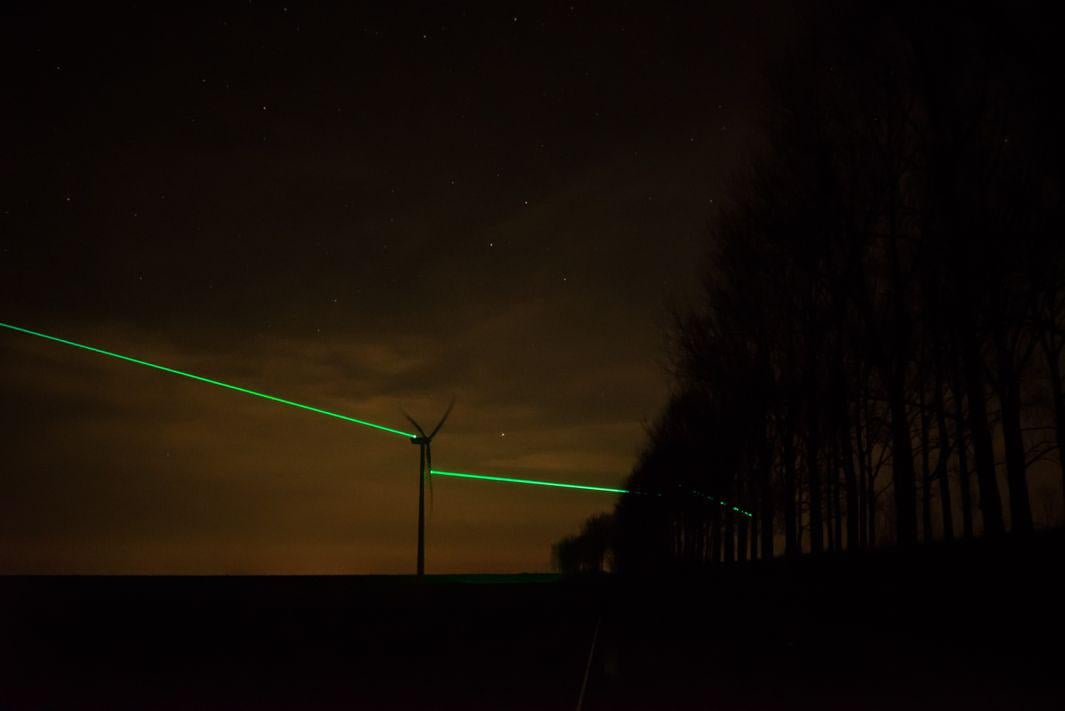 Working with a team of designers and engineers, Roosegaarde used special software and tracking technology to detect the movement of wind turbine blades rotating at 174 mph. He visually connected the turbines in the evening sky using a series of dancing green laser beams whose movement he choreographed into what he calls "a dynamic play of light and movement." The light show was visible over four nights at the Eneco wind farm at St. Annaland in Zeeland last week.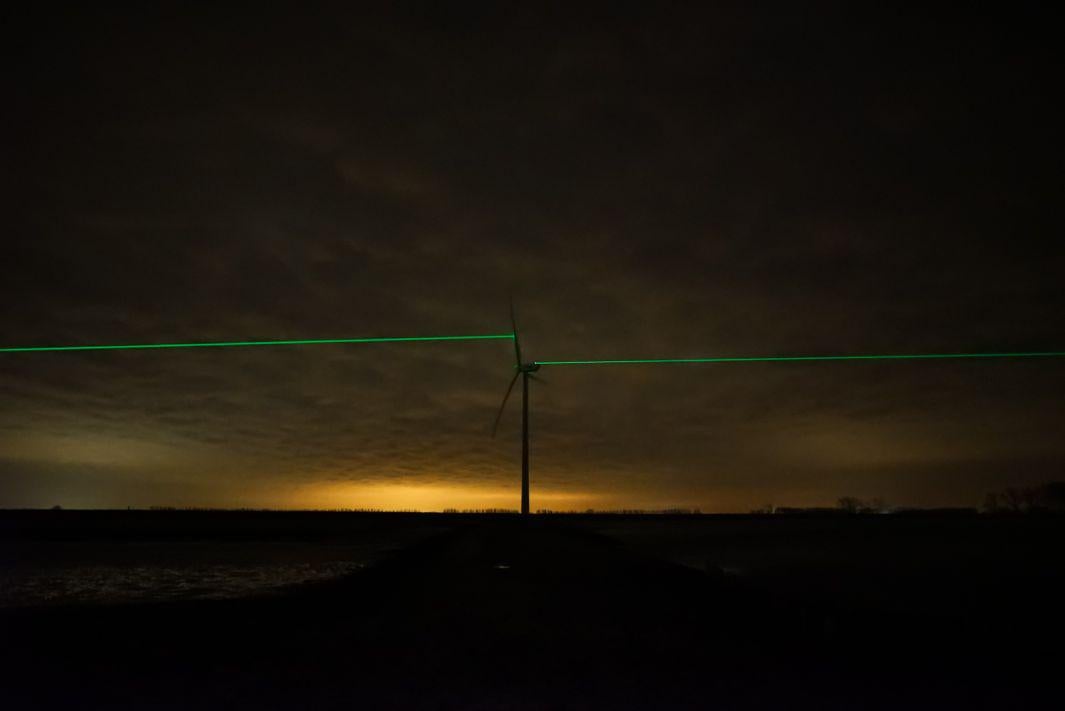 Check out the video below to see the light show in action.