Sixty-five is too young for anyone to die, but when the legendary architect and designer Zaha Hadid unexpectedly passed away of a heart attack while being treated for bronchitis in a Miami hospital, the loss felt particularly cruel. Despite almost 40 years in the business, it felt like she was only getting started. Or perhaps better: that the world was only just getting started with her.
Hadid was so far ahead of the curve that it took decades for the world to catch up to her. Her iconic architectural sensibility revved up modernism, sending it racing into the future—a world when no corner goes uncurved, and arches undulate instead of rise, and hallways literally become arrows shooting off the floors below. The concrete-and-glass rationality of midcentury design, so solid and cool, became in Hadid's hands perpetual motion machines that buzzed and swooped. Hadid buzzed, too, embracing fame with fearless, provocative soundbites—"[I]t's very difficult explaining things to men. It's virtually impossible."—delivered in chic swaths of Issey Miyake.
Hadid was born in Baghdad in 1950; her father was one of the leaders of the liberal Iraqi Democratic Party. By 1972, after the Baathist coup and as Saddam Hussein was gathering power, she was in London, studying architecture with the heady Rem Koolhaas, whose firm she joined after graduation. Two years later, she was out on her own, dreaming up biomorphic confections too complicated to be built. "Being displaced," she told the Wall Street Journal in 2006, "gives me a degree of freedom, and also I think being a woman, because I think I did not fit into stereotypes … there was no existing pattern about how I should do things."
It took almost 15 years and a complete technological revolution in the field before one of her accomplished, almost bewildering sketches became a reality. Meanwhile, she kept talking, giving lectures around the world and entering various competitions with designs that won acclaim and notoriety for their strangely organic newness, but almost never the prize itself.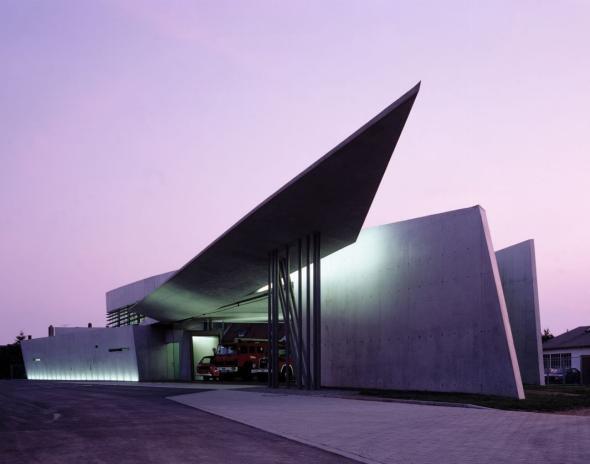 By the 1990s, though, computer-aided parametric design was possible, allowing for possibilities miles beyond what could be drawn with a pencil or modeled with bent wood. If there had previously been no existing pattern for her, now she could create her own—and convince funders they could be made. Her first building, a German fire station she built for the Swiss furniture company Vitra after six months of trying to design them a chair, resembles from one angle a paper airplane; from another, a raw concrete rectangle being pinched and pulled like taffy. It was an auspicious debut, followed by a major commission for a new home for the Welsh National Opera, which was nixed when rumors circulated its cost would sacrifice a new rugby stadium nearby. Telling the papers "Prince Charles probably won't like it," probably didn't help. Later in her career, she'd speak out against the racism and sexism she experienced during the debacle. She wouldn't build again in England until her Aquatics Center for the 2012 Olympics (the year in which she was made a Dame Commander of the Order of the British Empire), and would build little there after.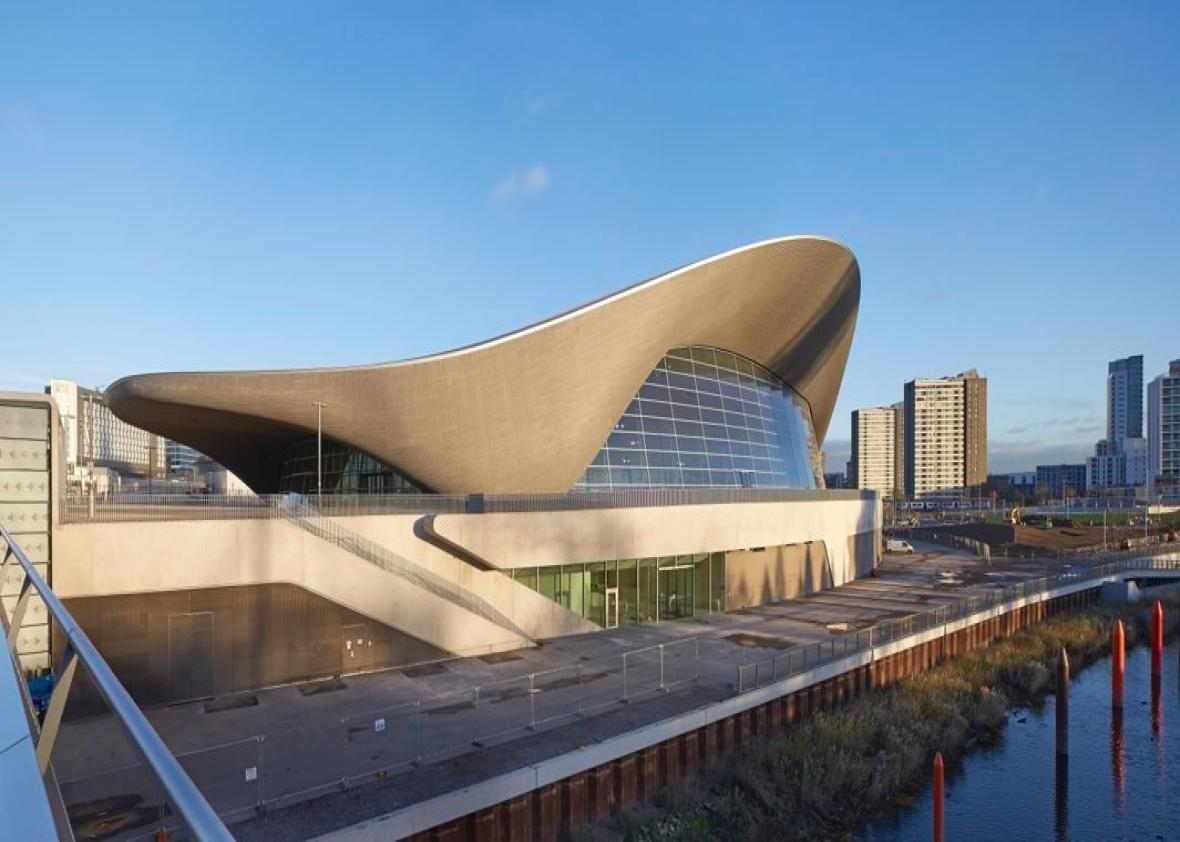 Triumphs came elsewhere. In 2003, she completed the Louise and Richard Rosenthal Center for Contemporary Art in Cincinnati, which took the traditional box museum and poked and prodded until it went Cubist. It was the first museum in the U.S. to be designed by a woman. The following year she became the first woman to win the Pritzker Prize, architecture's highest honor. In 2005, she began work on the Guangzhou Opera House, conceived as two faceted pebbles on the bank of the Pearl River in China's Guangdong province. Here, too, reality would fail her, as large cracks, falling windows, and heavy rain would cause the project to begin falling apart in 2011, just a year after its completion.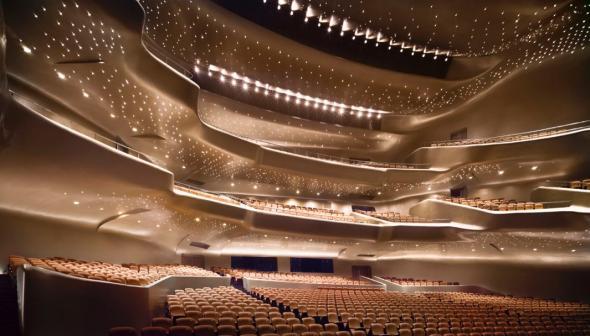 By 2013, things were looking up, with the breathtaking Messner Mountain Museum Corones, for which she lodged three volumes of glass-reinforced fibre concrete into the peak of Mount Kronplatz in the Italian Alpines. Each has a picture window overlooking the valley, as if advertising lairs of hidden treasures only accessible from the very top.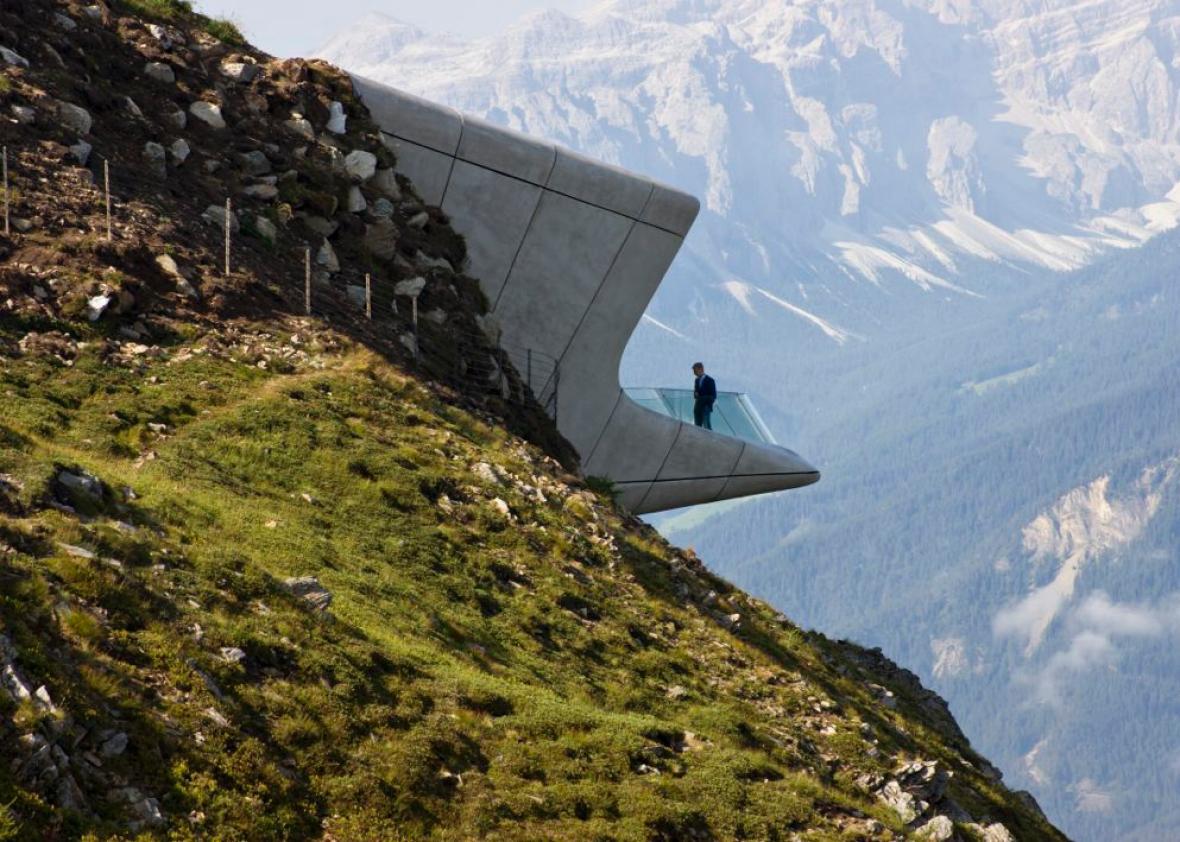 It wasn't all jewel boxes for the elite. A crucial step for starchitects is to get your name out there, and so Hadid stocked shelves worldwide with housewares, furniture, jewelry, and even an extraordinary range of 3D-printed shoes for United Nude. She gave countless, combative interviews, refusing to back down against allegations of being too intellectual, too ambitious, or too bold, and calling out how she was held to standards higher than those of her male peers. In the countless photos she posed for alongside those interviews, she keeps an eyebrow raised and a smirk on her face. She's playing the game of modern celebrity, and she was damn good at it. "There are 360 degrees," she famously said. "So why stick to one?"
But her real genius was on the large scale, work so forward-thinking it risked looking ridiculous in its glossy techno-glamor. And when accolades like this one slow and then stop arriving, and everyone from Daniel Libeskind to Swizz Beatz cease praising her on Twitter, the buildings will remain—still as strange, beguiling, and futuristic as they are today. 
Also in Slate: "Bold as Brass" Architect Zaha Hadid's Most Groundbreaking Works