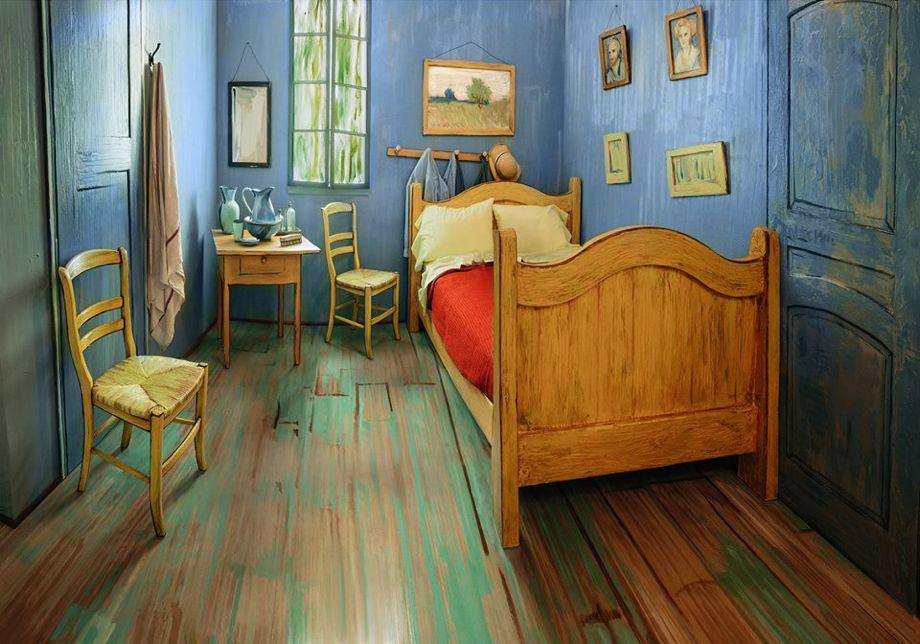 It's not unusual for crowd-pleasing art shows to include special lodging offers for out-of-towners. But "Van Gogh's Bedrooms," which opened Sunday at the Art Institute of Chicago, includes not only the usual hotel packages but the chance to stay in a replica of the very room at the heart of the exhibition.
The show features three variations that Vincent van Gogh painted between 1888 and 1889 of Bedroom in Arles, the now famous little bedroom in the yellow house where he lived in Arles, France. The trio of paintings—two of which are housed in the Van Gogh Museum in Amsterdam and the Musée d'Orsay in Paris, with the third in the collection at the Art Institute of Chicago—are being reunited in North America for the first time.

The exhibition includes a scale replica of the bedroom that has been designed as an immersive digital and sound experience and is surrounded by large screens that scroll images and text from Van Gogh's letters and sketchbooks. But die-hard art lovers who want to inhabit the painting in an even more literal way can rent a replica of Van Gogh's bedroom for $10 a night on Airbnb though May 10, in a cross-promotion dreamed up by ad agency Leo Burnett Chicago. A representative from the Art Institute of Chicago said that the museum worked with a team of artists and designers from Ravenswood Studio, which created and installed the room over a four-week period.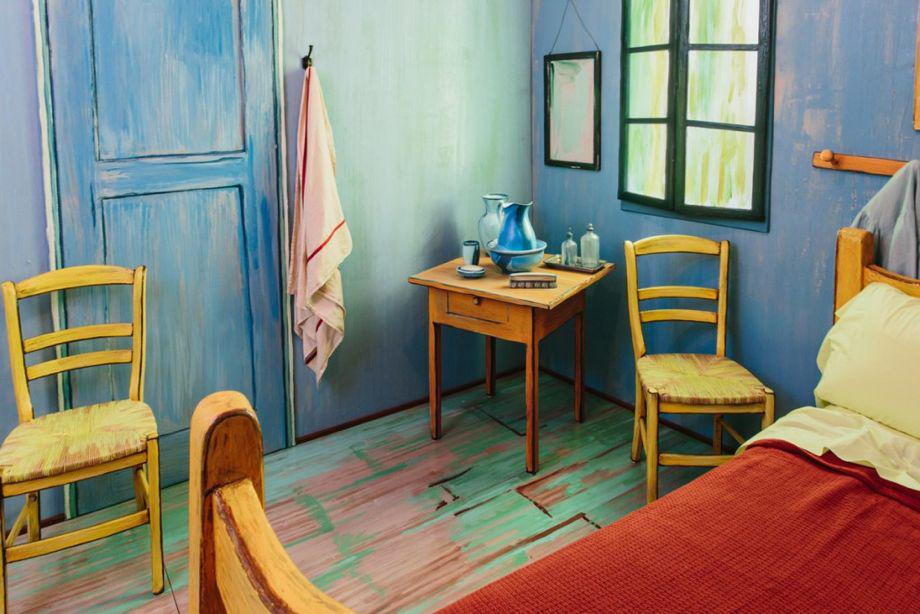 This isn't the world's only recreation to the troubled artist's painted bedroom, as I learned several years ago when I stumbled upon a tourist trap on a visit to Arles, where the sleepy town's official tourist bureau map marked an attraction advertised as Van Gogh's bedroom, charging unsuspecting tourists a few euros for a glimpse at a terribly amateurish recreation of the famous room.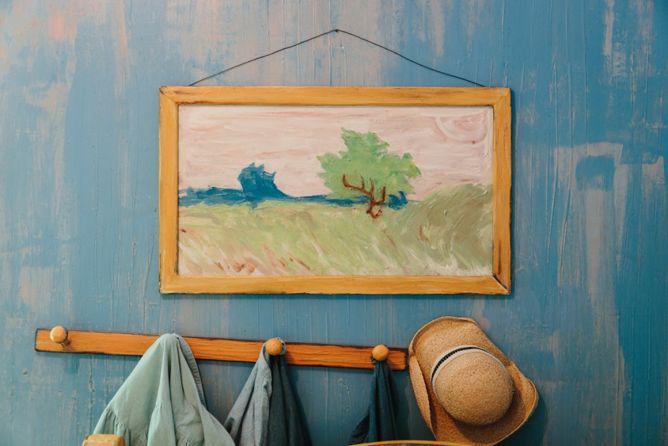 The Chicago version is a slick theater set–like replica of the bedroom that Van Gogh decorated himself before immortalizing it on canvas. The virtual tableau includes instantly recognizable furniture and décor that knowingly mimics the colors and brushstrokes of the original work.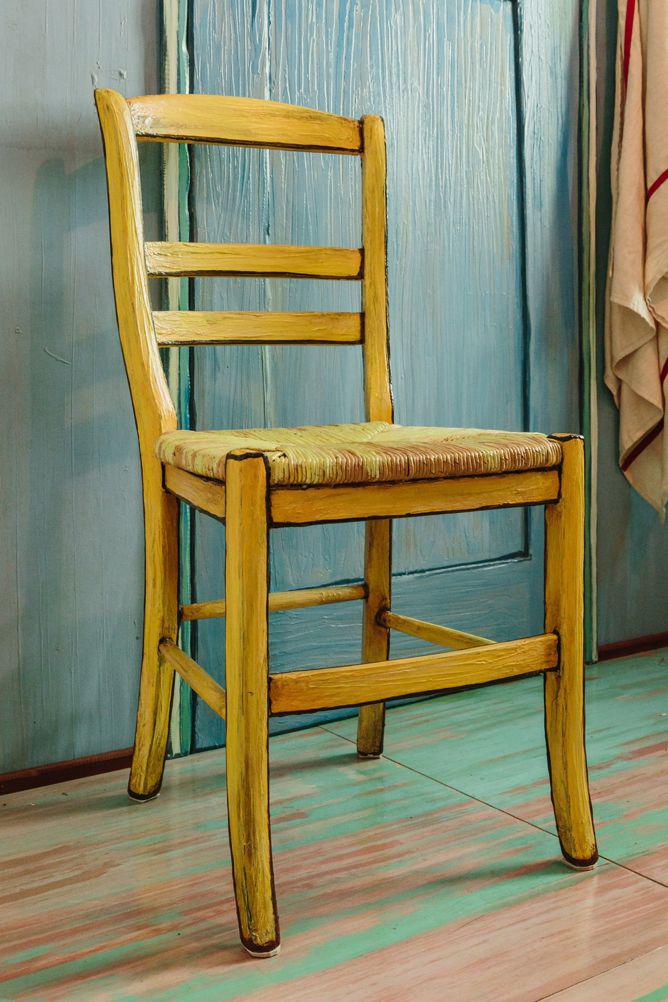 "This room will make you feel like you're living in a painting," promises the Airbnb ad, complete with a self-portrait by Vincent the host. "It's decorated in a Post-Impressionist style, reminiscent of Southern France and times gone by. Its furniture, bright colors, and artwork will give you the experience of a lifetime."
---