For its award-winning Pivot Apartment, Brooklyn-based Architecture Workshop PC turned a barely 400-square-foot New York City prewar studio into a flexible space inspired by the compact multifunctionality of a Swiss Army knife.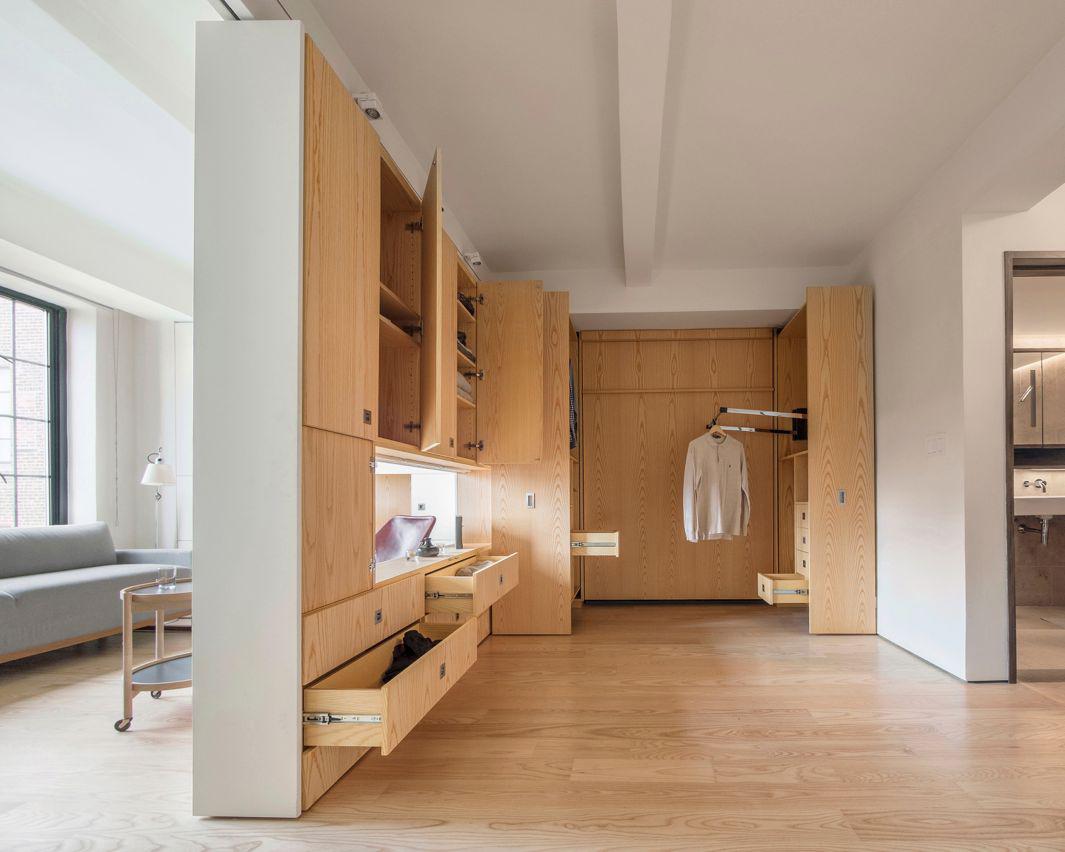 "This single 400-square-foot studio apartment has multiple identities," reads a project description of the design, which was a recipient of a 2016 Institute Honor Award for Interior Architecture from the American Institute of Architects. "It's a home with a cozy bedroom or a home with no bedroom or a dining parlor capable of hosting ten friends."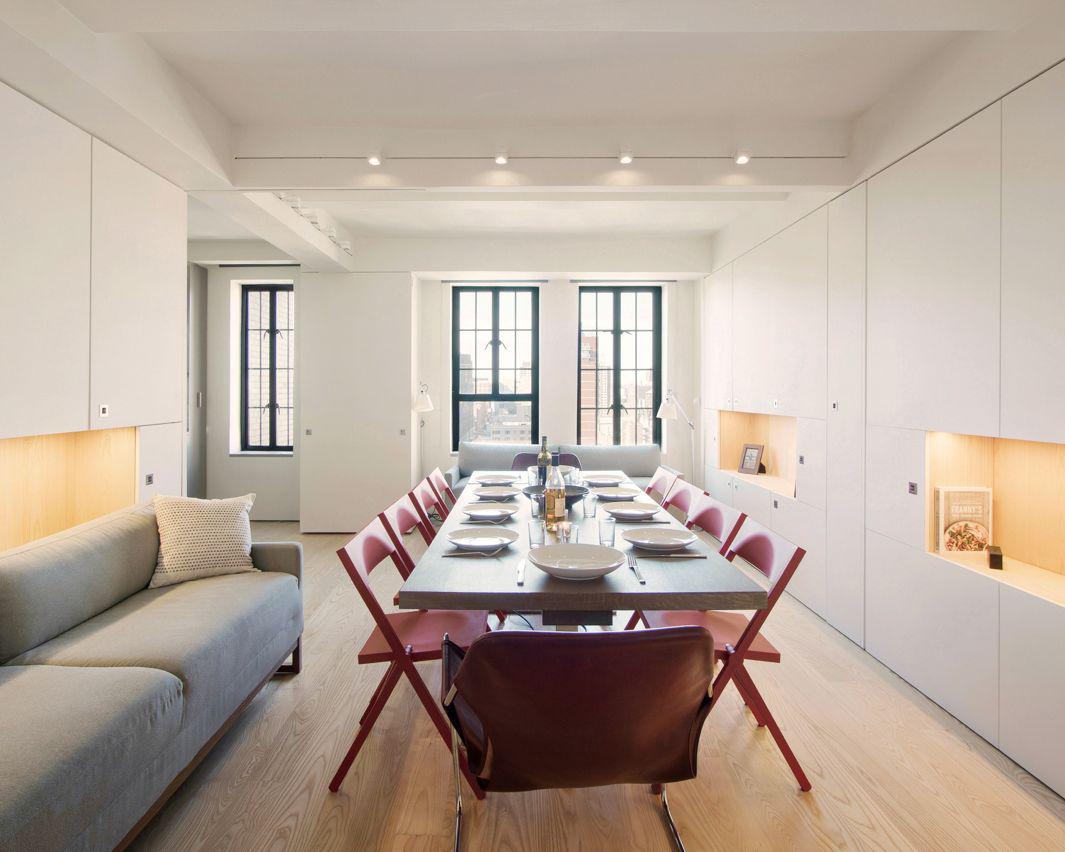 It's refreshing to see a prestigious design award honoring a small living space. This is one example of the kind of clever, sophisticated design that architects and interior designers should be doing more of as the world's urban populations increase, fewer people marry and have multiple children, and people generally recalibrate their essential space needs after decades of routine excess. Like sophisticated, multifunctional furniture that can mitigate the need for superfluous rooms, built-in modular walls allow small-space dwellers to transform their apartments according to their needs rather than living in a static space whose limitations can be blamed on their modest size.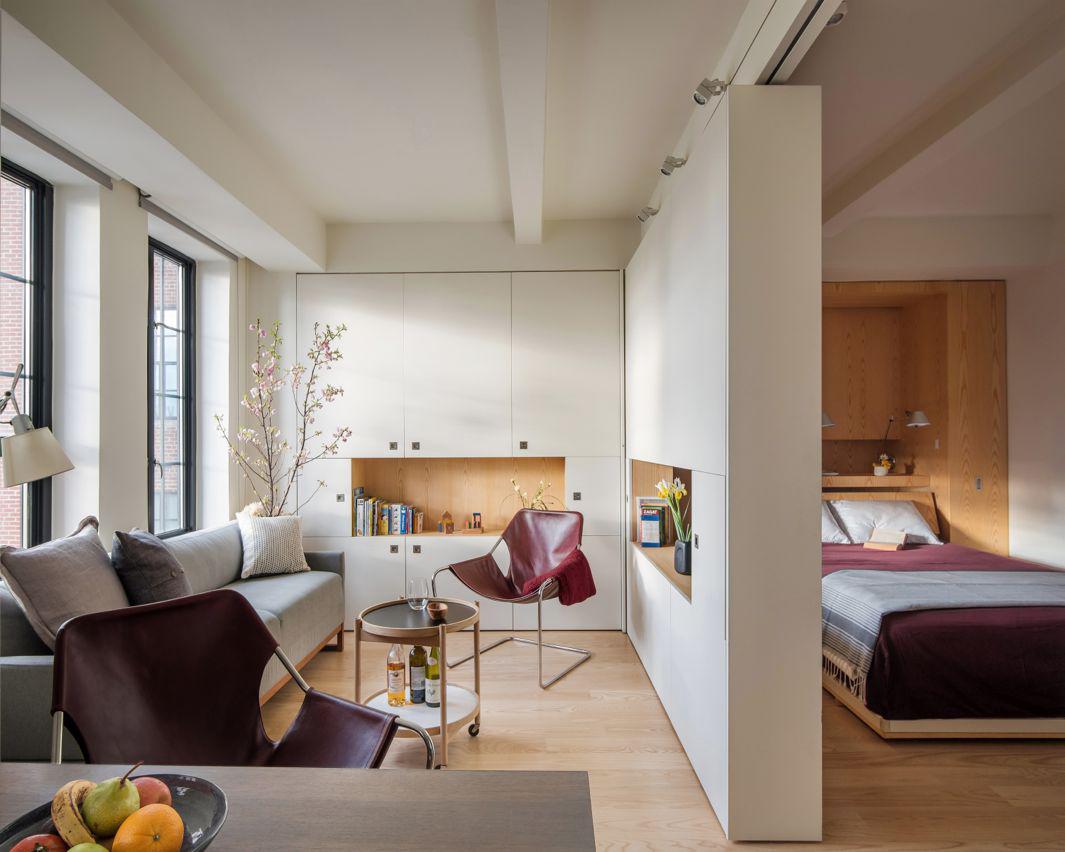 The Pivot Apartment includes an ingenious wall of custom cabinetry that provides storage and can either seamlessly blend into the main wall or pivot outward to create a dividing wall. It can shift from a partial divider separating the home office area from the living room or act as a full wall and door that turns into a bedroom thanks to a bed hidden in the rear wall that can be left out or tucked away when the owner entertains. The apartment also includes modular table surfaces for cooking and at-home work and, thanks to a pair of convertible sofas, sleeps six.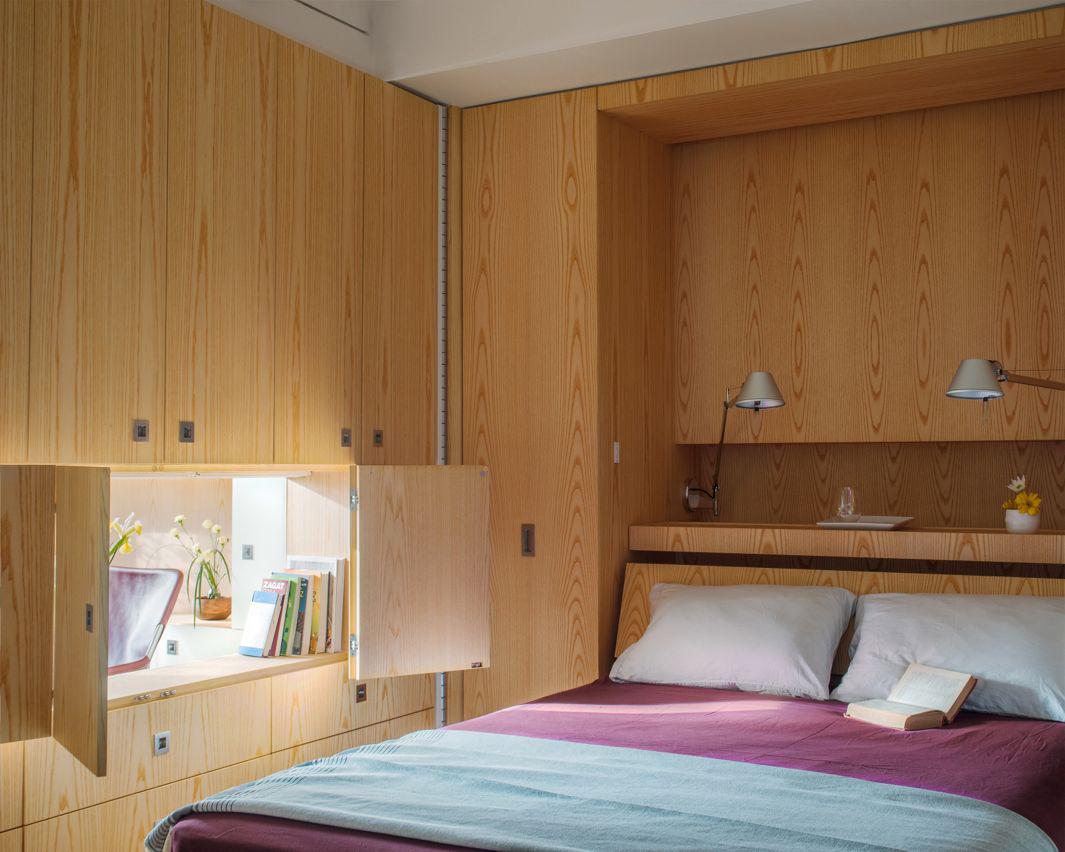 "A studio is typically the less expensive apartment option; a compact single room where the bedroom, living room and dining room occupy the same space which can be awkward when entertaining guests," the architects write. "Investing in multi purpose cabinetry that blurs the distinction between architecture and furniture is a natural evolution that can seamlessly overlay various functions in a small space where guests don't feel like they're in your bedroom while eating and the space feels uncluttered."