When a thespian gets nominated for an Academy Award—cue the couture frocks, highly strung stylists, hair-burners, and eyebrow threaders—she climbs into the fashion cannon and somebody lights the fuse. Boom! Weeks later she reaches the Mount Olympus of fashion glamour, the ultimate drag show, the Academy Awards Red Carpet. How does she look? Given how much time and money and transformative fashion magic has been expended and applied on her behalf—to mention nothing of the media blah blah blah—lady better blow us all out of the water. Did she?
Brie Larson (Room) wore a nifty blue Gucci frock with a glitzy belt. Most noteworthy? Her Alice in Wonderland hair. The simple wholesome tresses made her look about 16. (She's 26.)
Cate Blanchett (Carol) was a slight disappointment. I wanted her to come as Carol, the high glam '50s lesbian. Her seafoam green, flower-encrusted Armani was very heterosexual.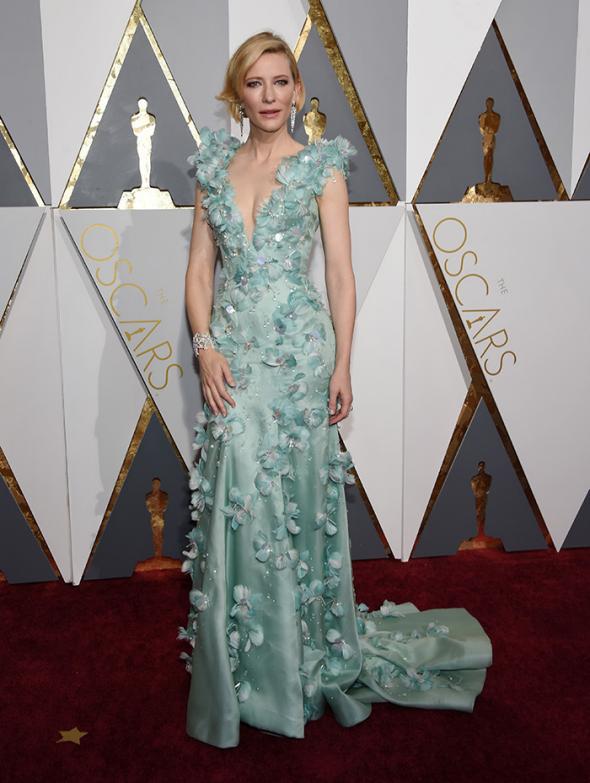 Charlotte Rampling (45 Years) allegedly purchased her own frock. As a retail person of long-standing, I thoroughly applaud her decision, especially if she bought it from Barneys. She was absent from the red carpet. Tip for next year: Buying your own frock relieves you of the obligation of shilling your ensemble to the media.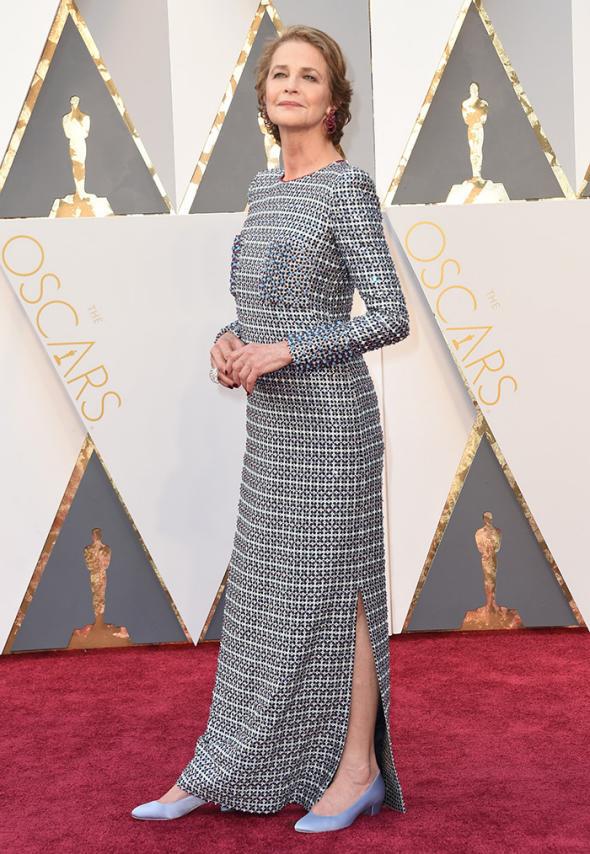 Jennifer Lawrence (Joy), in her black lace Dior tantalizer and boudoir coiffure, simultaneously conjured Courtney Love and Bulle Ogier, star of the kinky '70s movie Maitresse. No mean feat.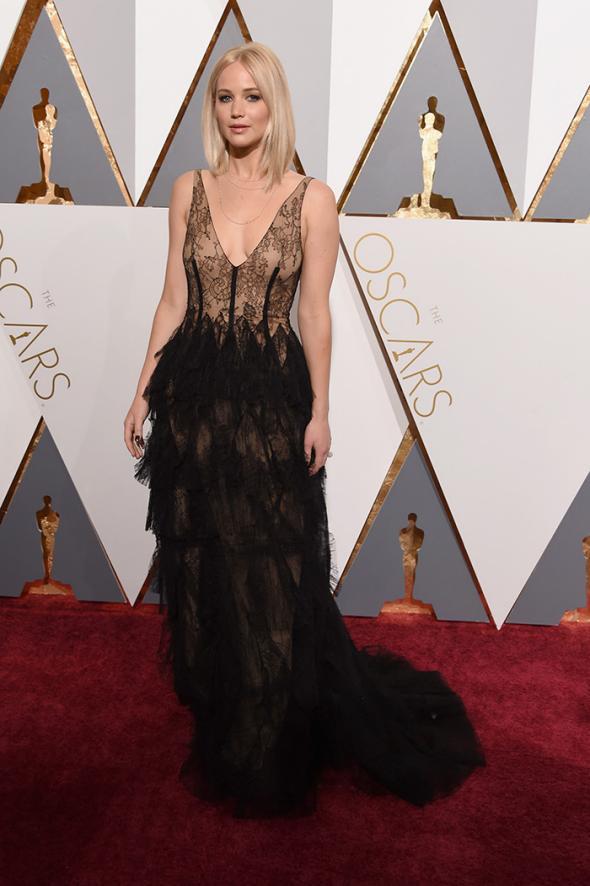 Saoirse Ronan (Brooklyn) served a heapin' helpin of Irish realness in an emerald green freakishly, plunging Calvin Klein sequined barmaid frock. Health warning: If Saoirse wears that sternum-exposing number on her next trip to the homeland, I would recommend teaming it with a very thick Irish cardigan like the ones my auntie Muriel used to knit.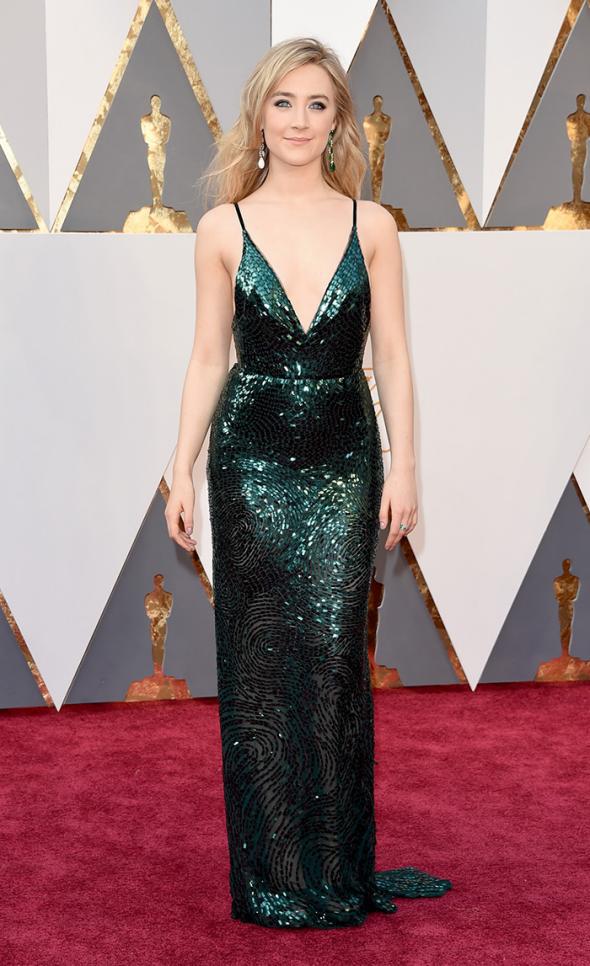 And now the supporting sisters:
Jennifer Jason Leigh (The Hateful Eight) looked glamorous and busty in her Rodarte gown, which is usually my goal when I attend a festive occasion.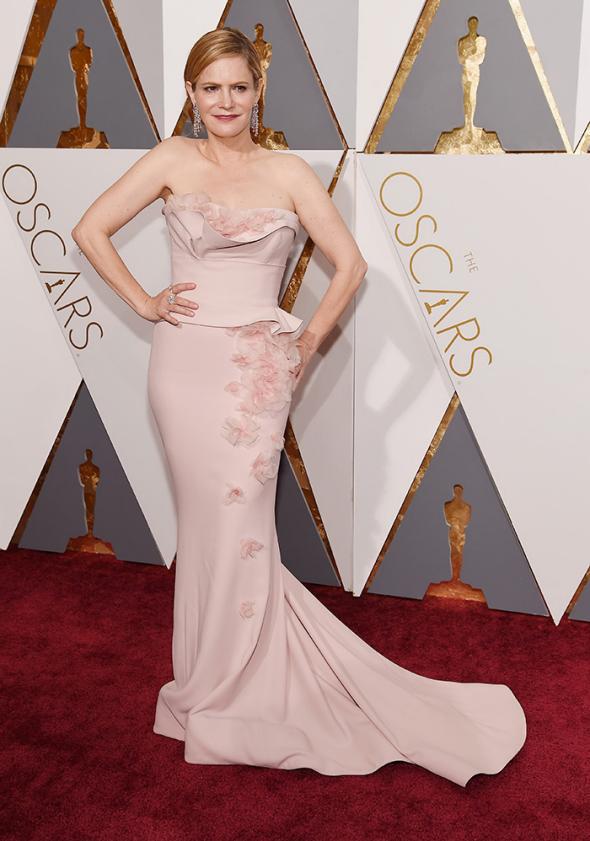 Rooney Mara (Carol) in her severe white Givenchy abdomen-exposer was the haute fashion stand-out of the night. Apparently she finds the red carpet irritating. You could tell. She looked irritated.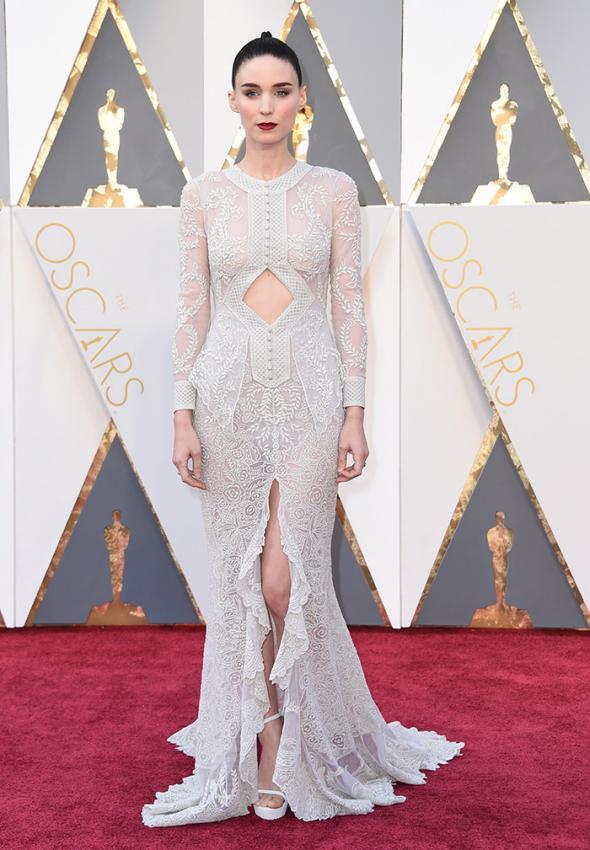 Rachel McAdams (Spotlight) green August Getty Atelier satin frock screamed disco, which for moi, a former habitué of Studio 54, was a good thing, a sweet thing.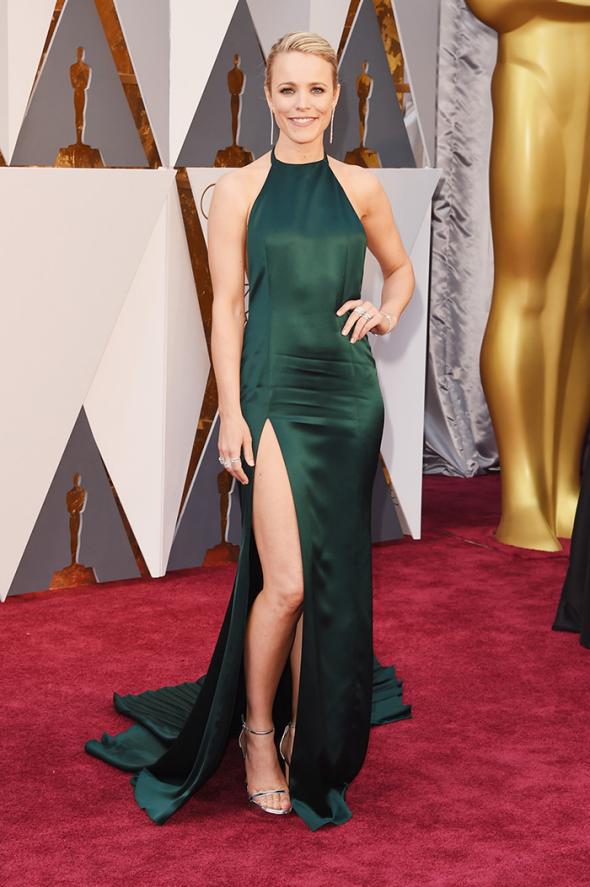 Alicia Vikander (The Danish Girl) in dusty yellow Louis Vuitton, looked very like Ariana Grande, which is also a good thing. My husband, an aging teeny-bopper, is a huge fan of Ariana Grande and refers to her as "La Calienta," as if they were besties. Poignant, really.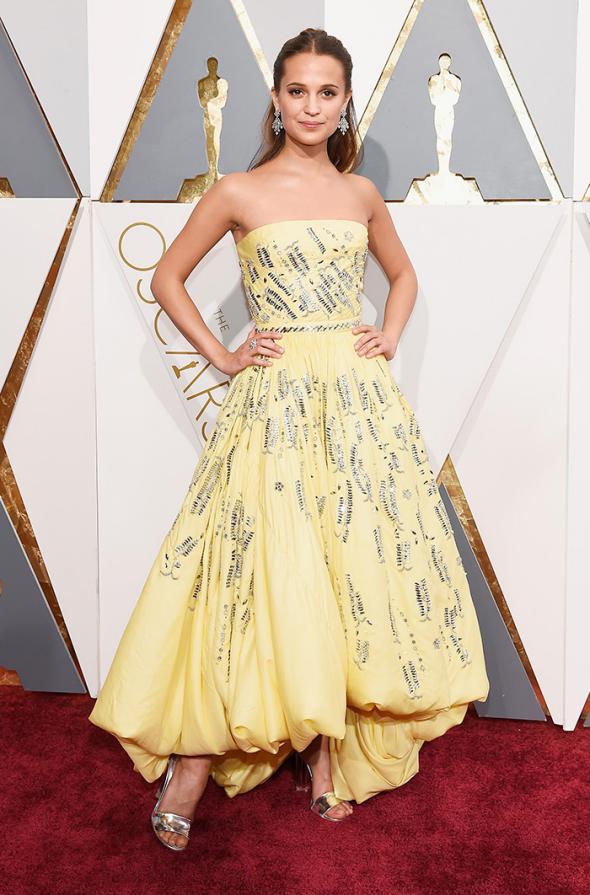 And, finally, Kate Winslet (Steve Jobs), with her blond hair and her black Ralph Lauren bustier mega-gown, was screaming Anita Ekberg in La Dolce Vita. Throw that girl in a fountain!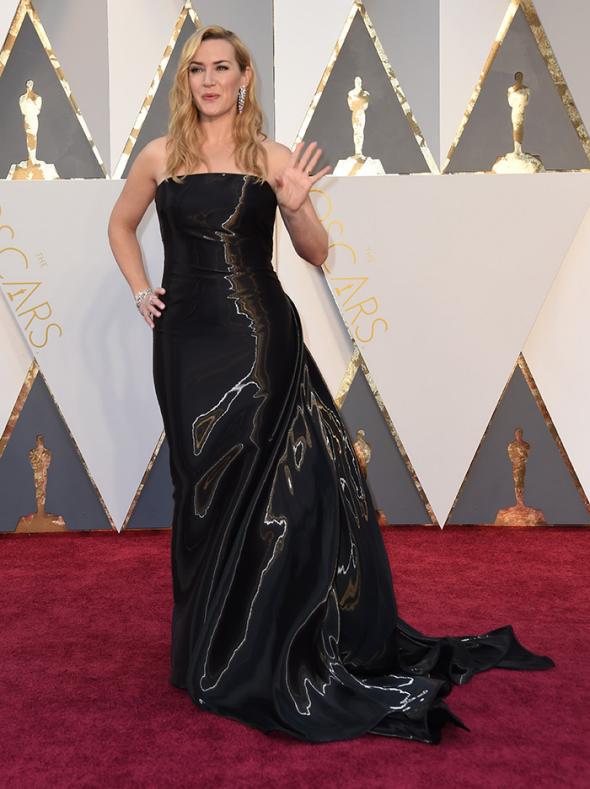 So, did the girls exceed our expectations? Did all the foofing and szhooshing pay off? Sorry girls! You were all upstaged by teeny Kevin Hart in his dinky Dolce and Gabbana tux. As a short person I have to say, it was great to see my people represented. Go Kev!