To lift the spirits of the more than 1 million Parisian motorists stuck in traffic on the Périphérique road ringing the city, French artist Laurent Grasso has created SolarWind, a monumental light installation projected onto the walls of a pair of 131-foot-tall silos.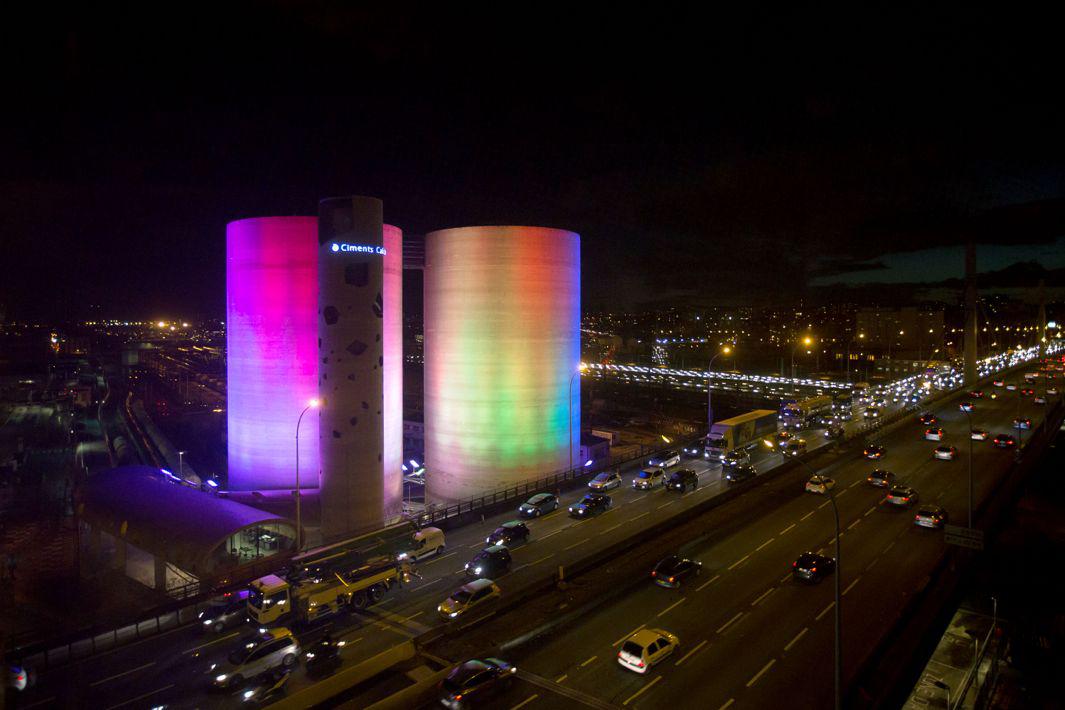 But there's more to this artsy night rainbow for weary Parisian commuters that glows like a manufactured urban nod to the Northern Lights.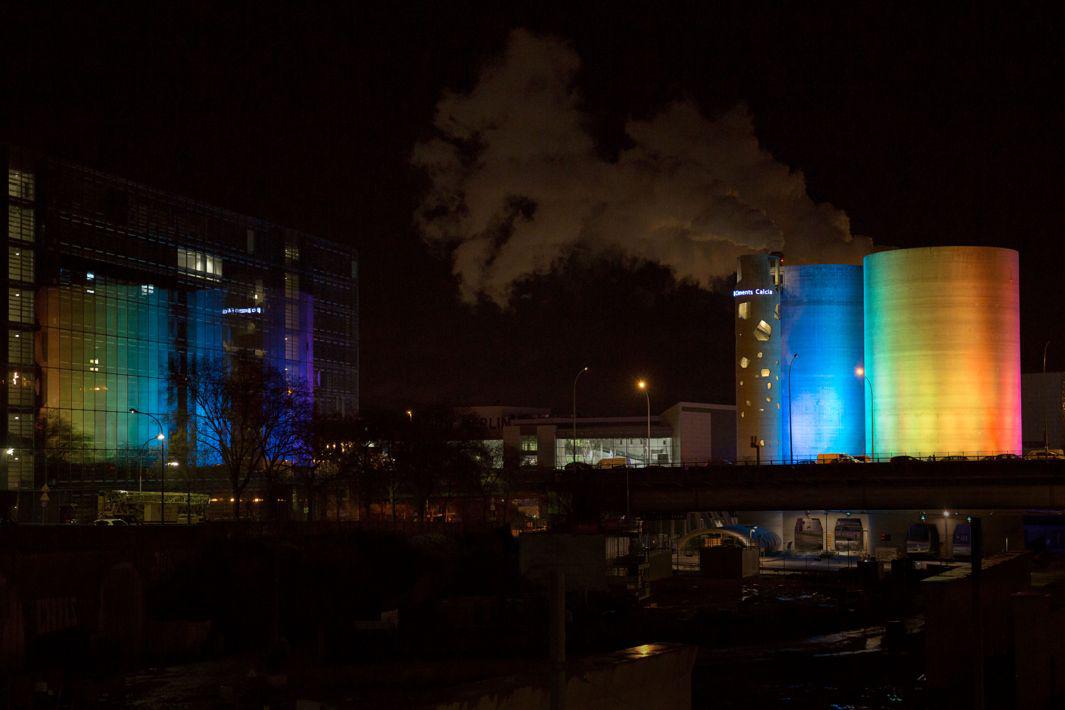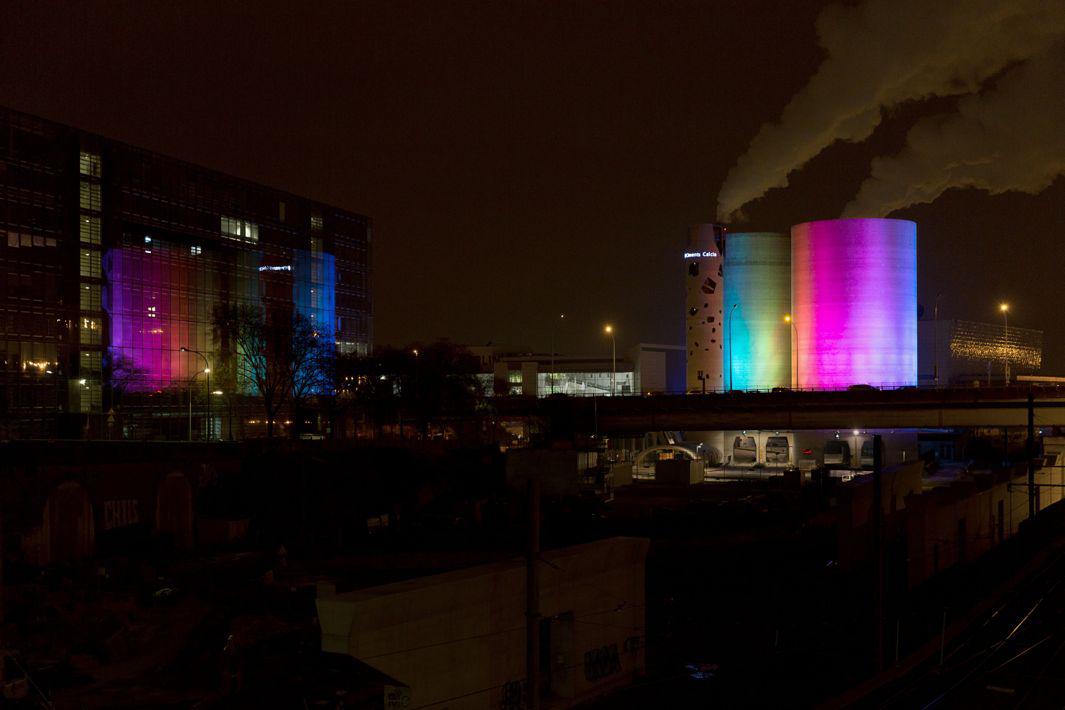 "SolarWind recalls the geomagnetic storms that caused the 1989 blackout in Canada as all electrical devices broke down," Grasso said in a press release about the installation, which opened on Jan. 25. "This work addresses our modern fears by establishing a tight connection between the unknown embodied by solar winds and its possible impact here on Earth."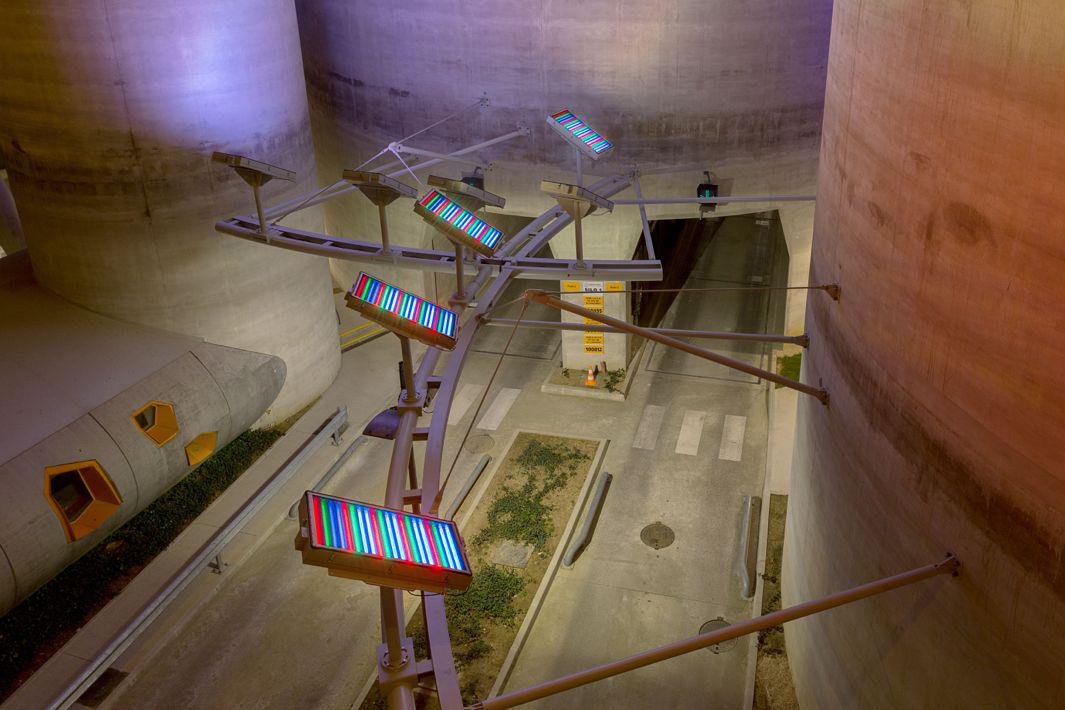 Grasso used data collected by the French Space Observatory to create an algorithm that translates real-time solar activity into a dynamic, constantly fluctuating color and light show. This poetic blend of art and science now serves as a permanent beacon for motorists and has been engineered to remain visible for surrounding high rises in the 13th arrondissement, an area undergoing major redevelopment.