Graphic designer Pepe Gimeno's day job involves designing things such as art catalogs, books, and advertising posters from his studio in Valencia, Spain. But even people who spend their working hours designing often seek creative outlets that have nothing to do with client briefs and imposed deadlines.
In the early 2000s, Gimeno created Hushed Writing, an abstract picture book made from objects found on the beach. Trading words for sticks, stones, seashells, bottle caps, broken toys, cigarette butts, and broken glass, Gimeno created page spreads that reference ancient hieroglyphics, binary alphabets, sheet music, cartography, painting, and other forms of symbolic representation. Using weathered detritus combed from the seashore, he created mysterious narratives that have to be read with the imagination.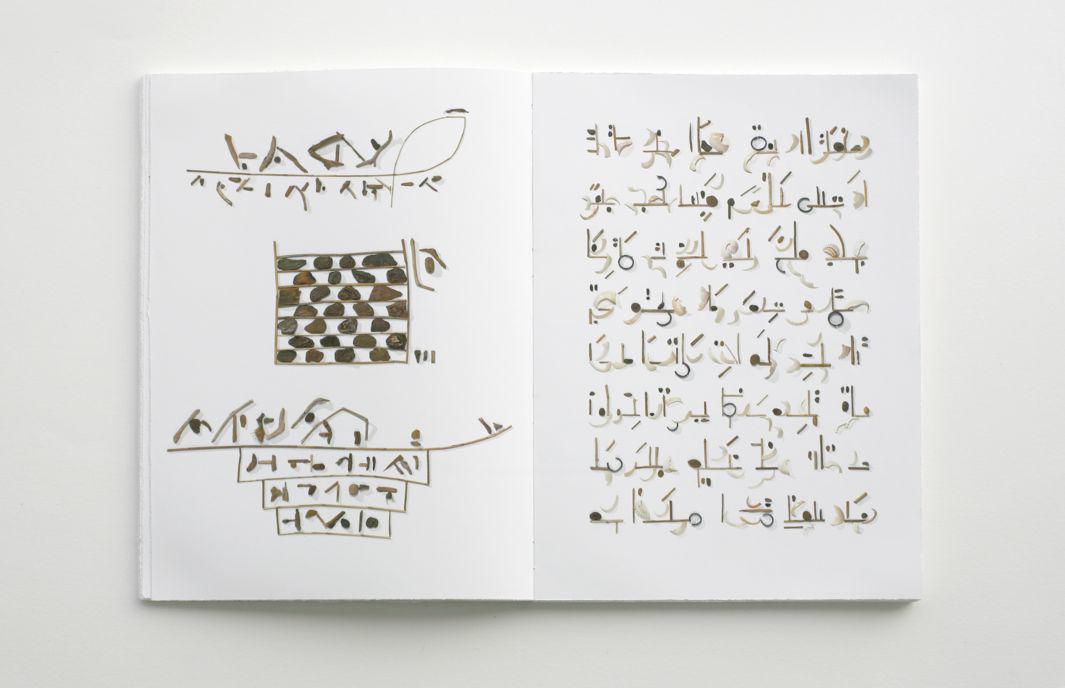 "This project originated with the idea of constructing a book in which not a single intelligible word appears," Gimeno writes on his Behance page. He wanted the project to look like a book but could only be read in terms of graphics, not words, in order to separate content and form.
Gimeno said he stumbled onto the idea of using beach trash as a medium because he was about to go on a tech-free vacation when he was invited to take part in a group art show in the summer of 2002 and used what he had at hand to get started. But that set of circumstances steered him onto a creative side path he's pursued ever since.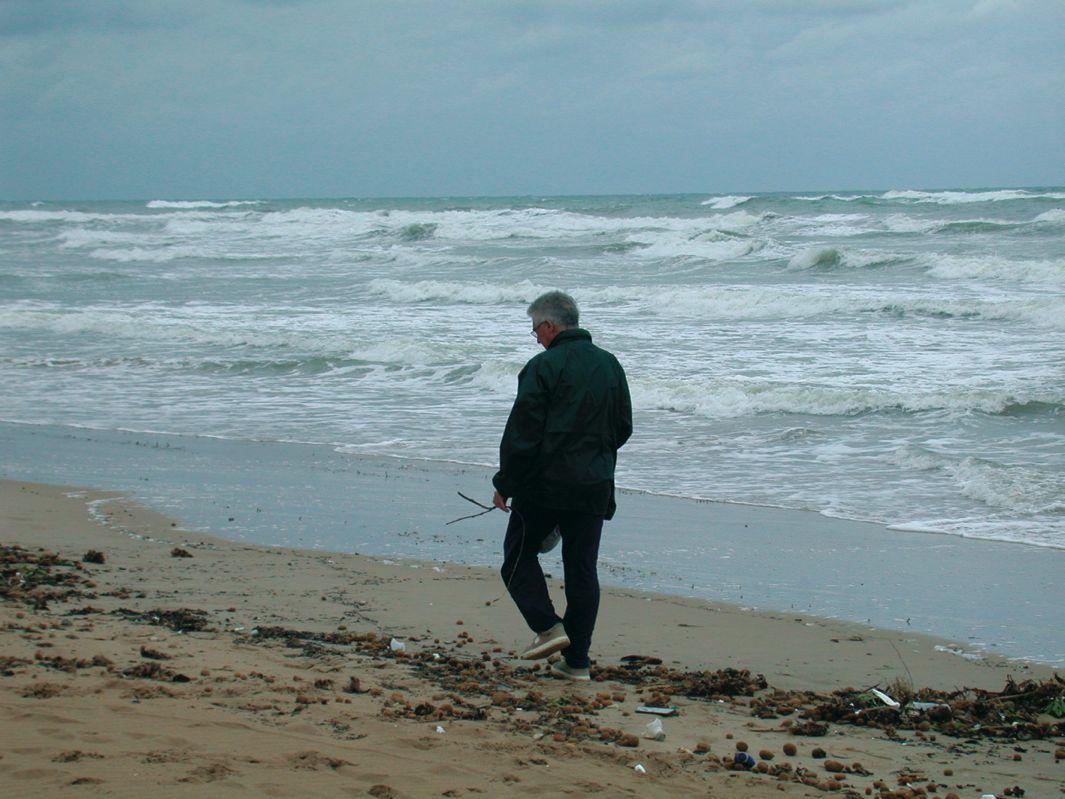 "A book is something more than a sum of pages filled with text," he writes, it's also "a sequence of planes, of surfaces, on which the printed areas, whether text or image, are composed and arranged, taking on their own values and constructing their own language."
The result of his experiments has "surprised" him, he writes, "because of the expressive capacity and poetic power that the material acquires once it is placed and evaluated on the page, and because it clearly shows certain essential functions of the designer: arranging, ordering and sequencing."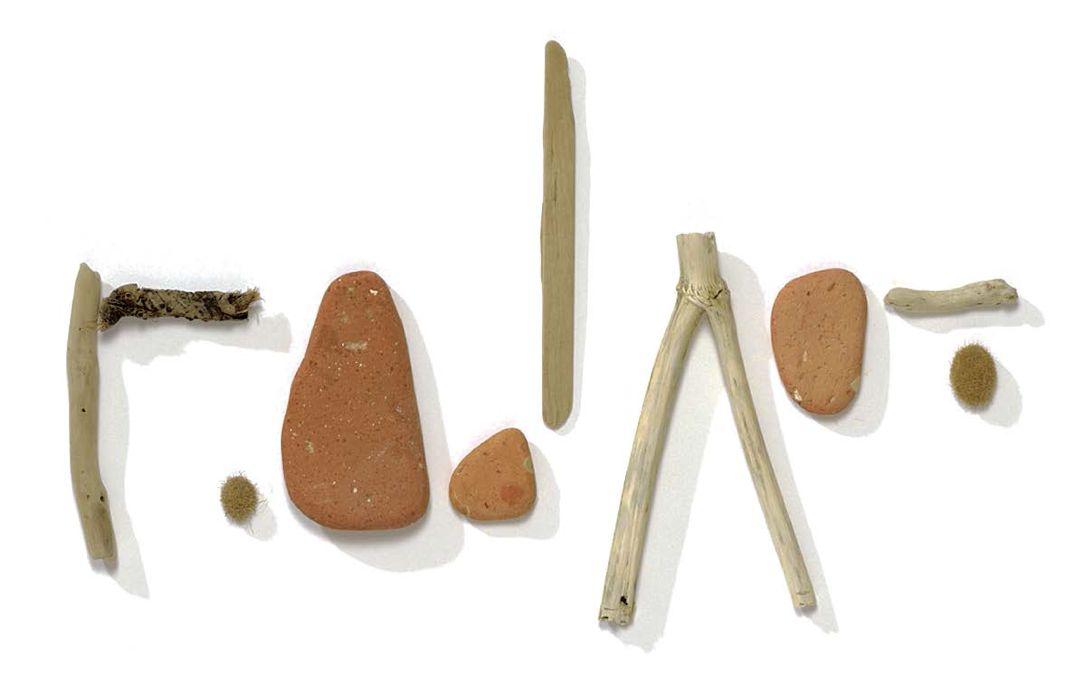 A touring North American exhibition that includes blown-up pages of the book as well as a selection of the objects he used to "write" it is currently on display at the Instituto Cervantes in Chicago until March 29 before heading to Miami.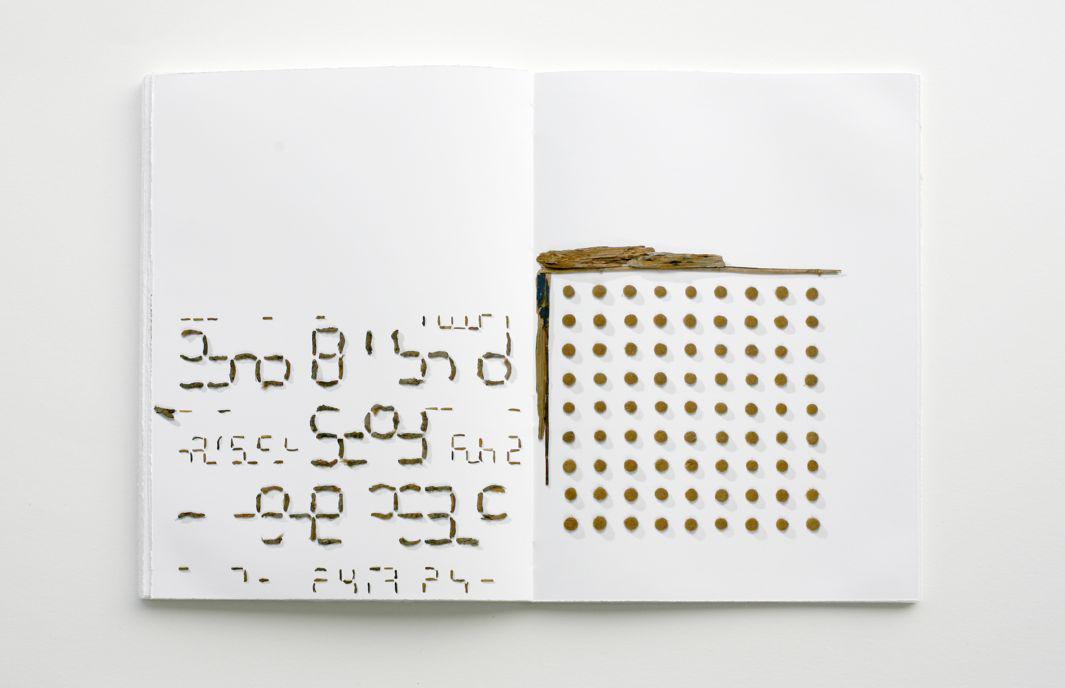 To better appreciate the beauty of the book, the video below offers a page-by-page look.