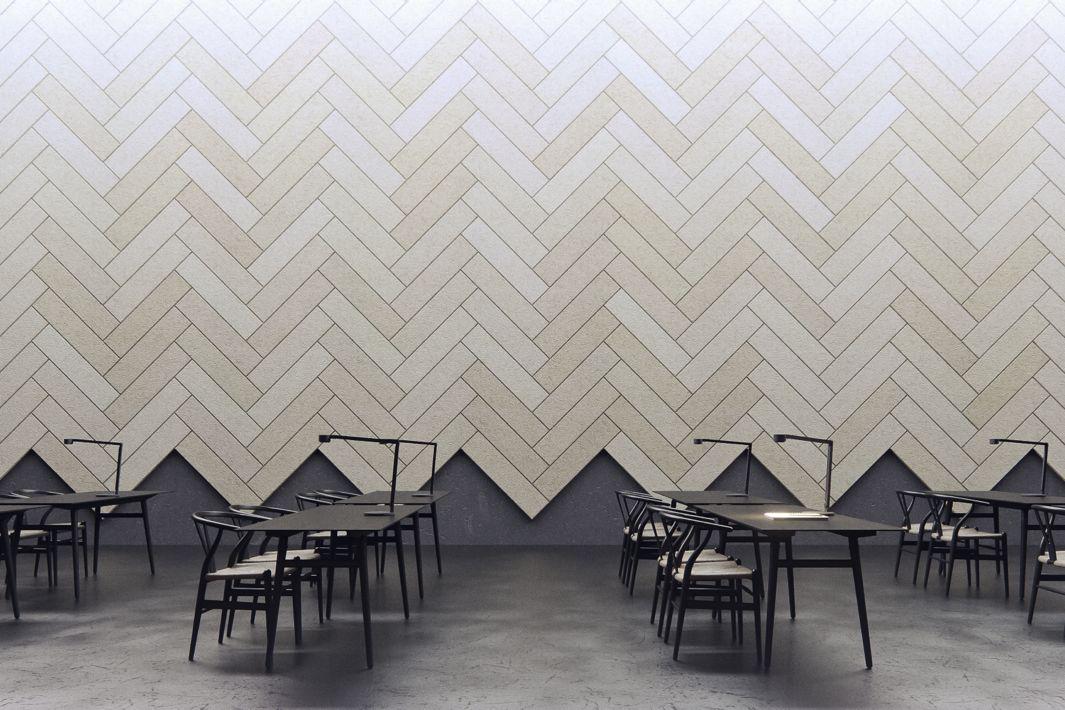 Work in a loud office or find yourself living next door to a hell-raising neighbor and noise reduction will soon become your obsession. While you curse the architects who do not systematically build quality sound-proofing into the initial planning of an office or apartment building, not to mention crowded restaurants and conference centers, rest assured that the designers of the world are on the case.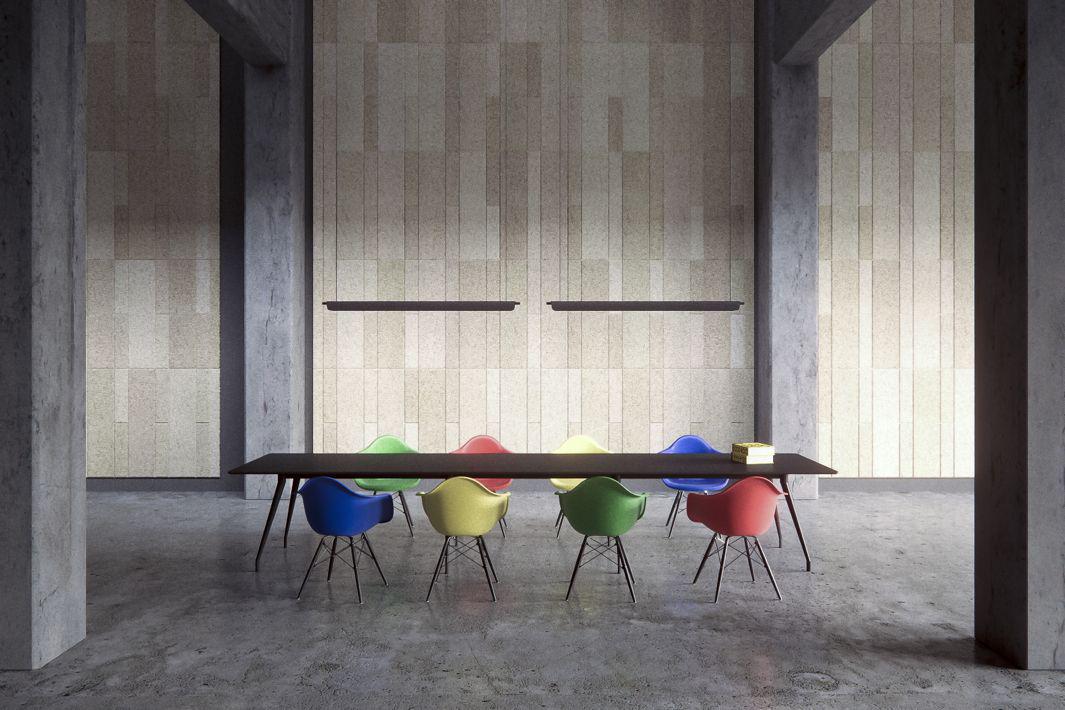 While we are always on the lookout for overtly innovative designs like the hemp-based modular, geometric wall panels from Benjamin Hubert, there is also something reassuring about noise-busting décor that looks like something familiar that might have been there anyway, its secret powers hidden from view.
Like these beautiful wood-effect Baux Plank acoustic wall panels from Stockholm studio Form Us With Love that were introduced at the Stockholm Furniture Fair, which ran from Feb. 9–13. Dezeen reported that noise-reducing design was a standout theme among the offerings.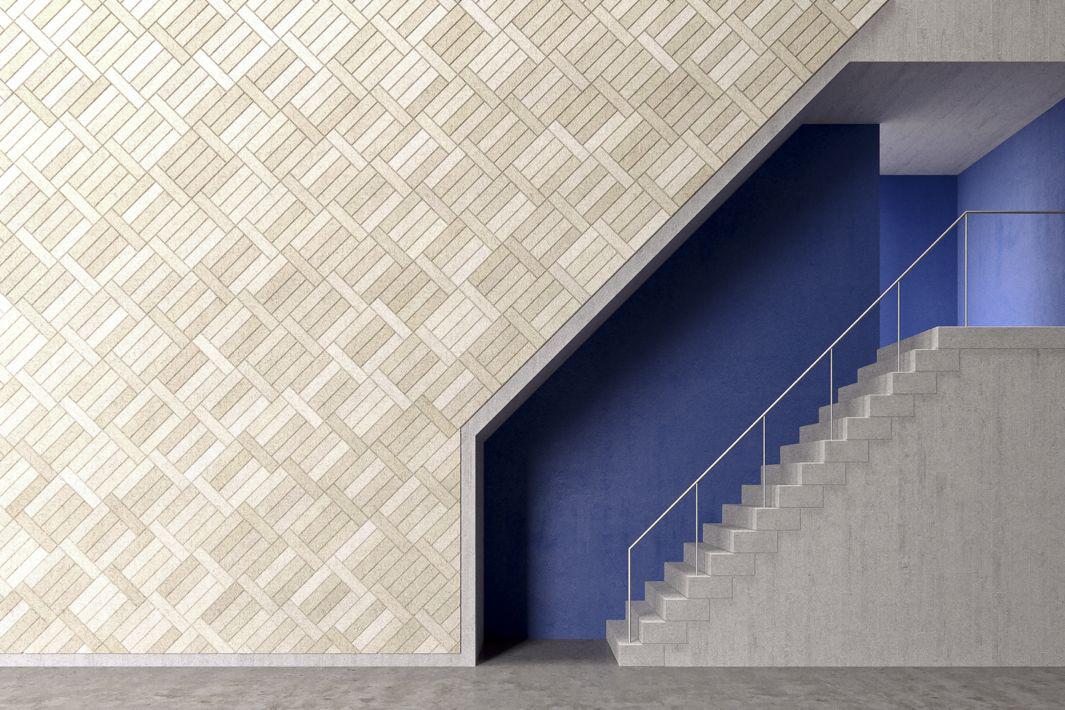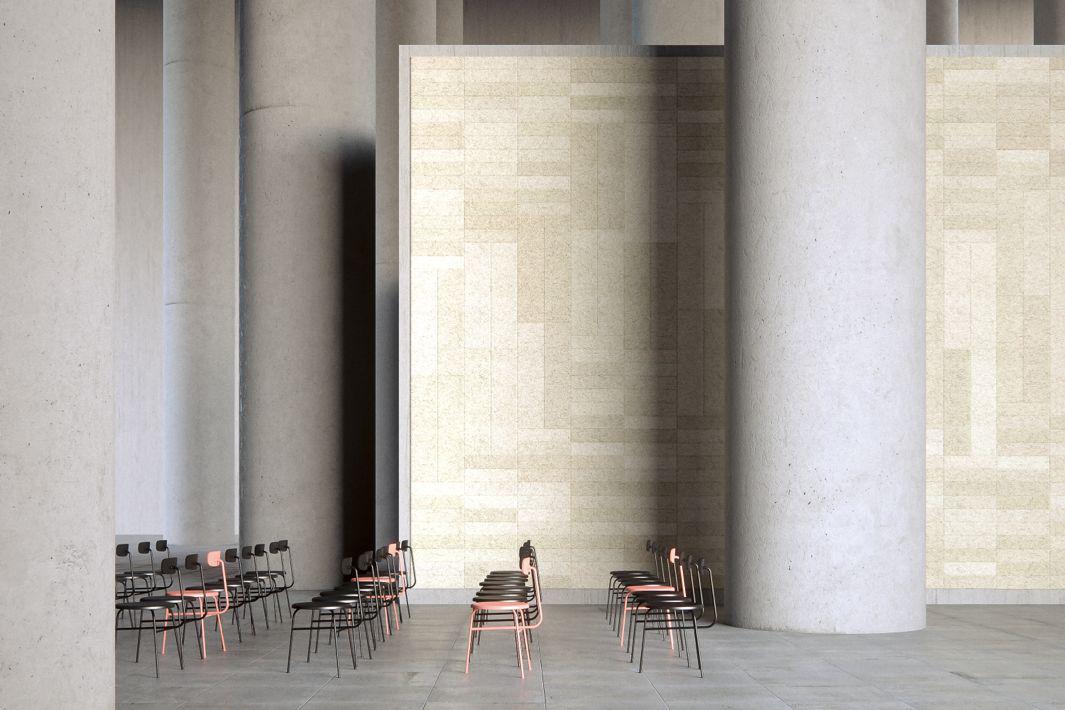 Wood paneling as a wall treatment has seen a contemporary revival in recent years. These new panels are both decorative and acoustic, and they come in two sizes that can be assembled horizontally, vertically, or like parquetry in a herringbone pattern as seen above. They're made with "wood wool," a mix of wood chips, cement, and water in the company's factory in Sweden. During the manufacturing process, the designers discovered that the wood wool boards had color variations depending on when they were produced during the week. Those that were made early on were lighter in color, as the machine warmed up after being turned off over the weekend, while those at the end of the week were darker in color. This lends them the kind of natural color variations you'd find in natural wood.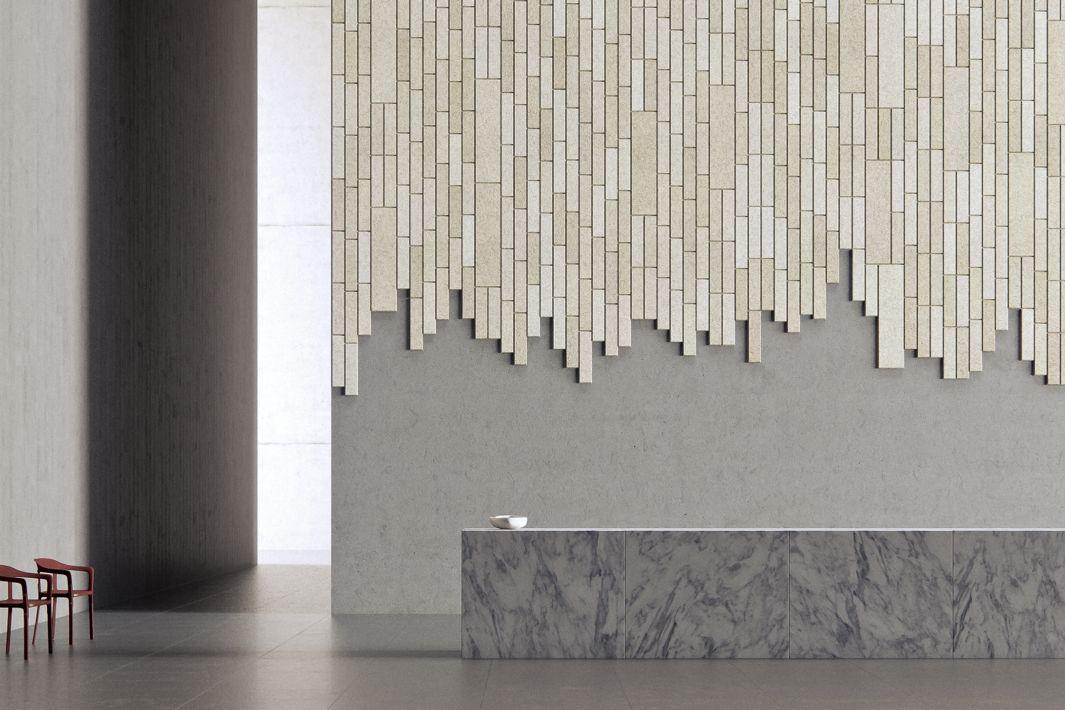 ---