The business casual tech startup office aesthetic is fast becoming a corporate interior design cliché, with its focus on vast industrial-style spaces outfitted with indoor street art, inspirational wall quotes, and employee playground amenities such as indoor slides, hidden speakeasies, and themed conference rooms. The story goes that innovative companies need to offer something more than sterile, old-school office environments to attract creative talent. But these days, every company wants to think of itself as a unique, innovative, creative, tech-driven enterprise. And in the age of "office porn," when everybody knows what the inside of everybody else's offices look like, everyone's office is starting to look like some version of a tech startup.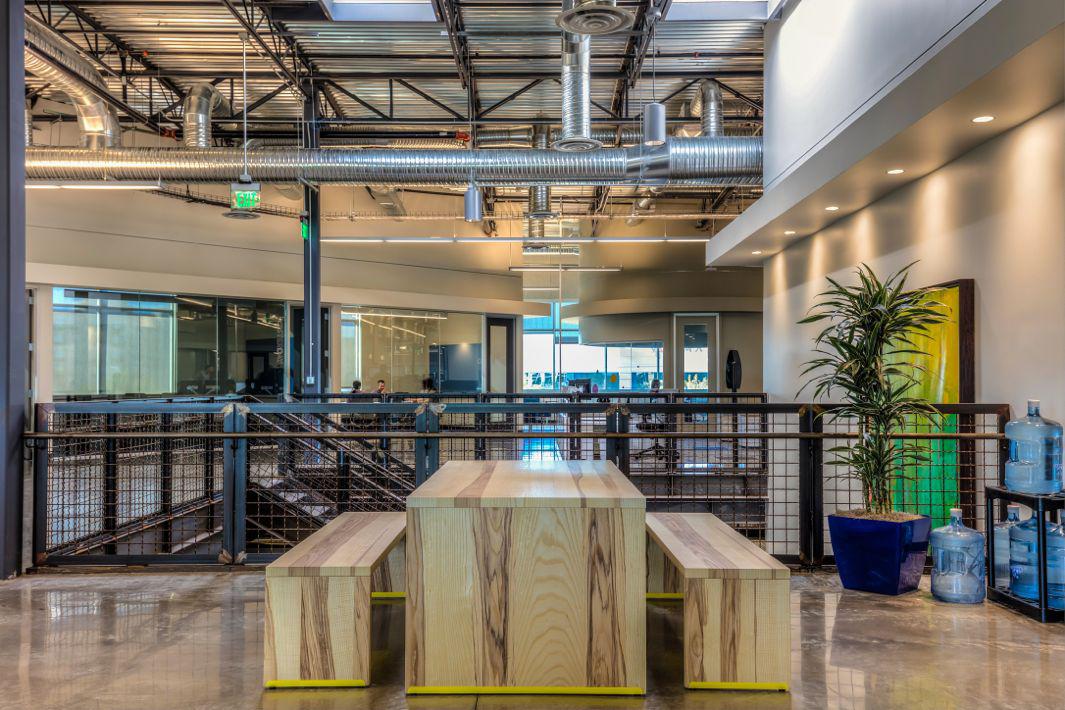 Take the new headquarters of Tempe, Arizona–based used car company DriveTime, which bills itself as the nation's largest used car dealer and financing company that helps people with credit issues find and finance vehicles. While there is often a disconnect between style and substance when it comes to the spaces in which people live and work—you don't have to be an artist to live in a loft—to the naked eye, nothing suggests this is the headquarters of a used car company.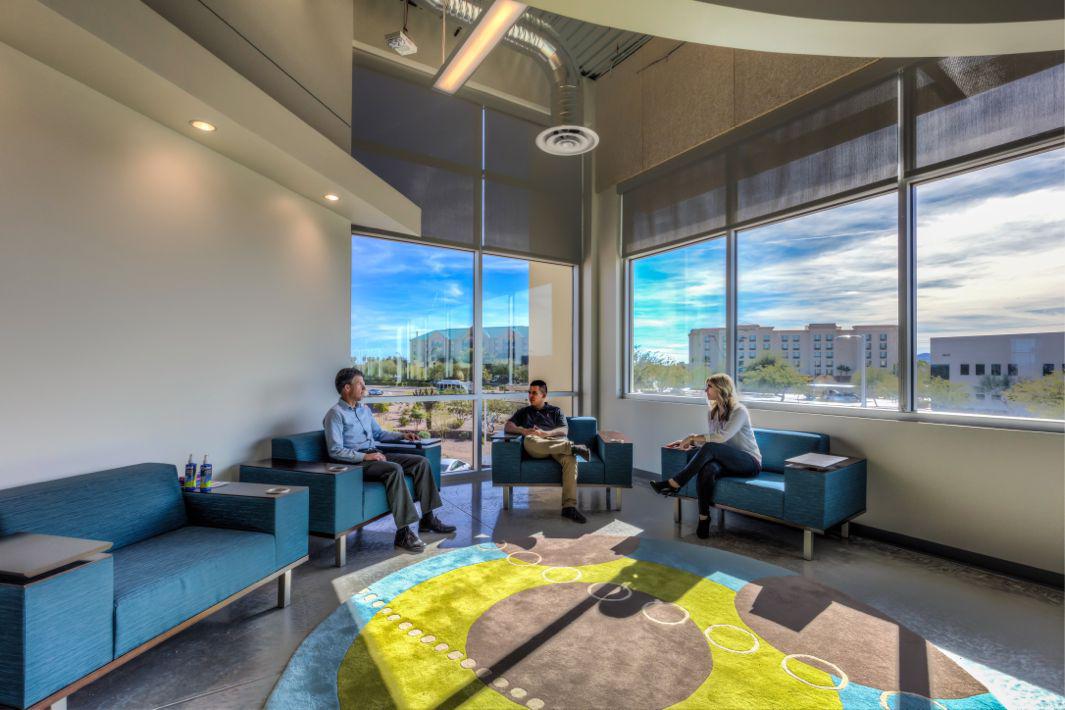 "We've never had any intention to not look like a used car company," DriveTime spokesman Chris Piper said in an email, "but that's not who we are at our core. We are an organization deeply rooted in technology, human capital and analytics—and we just so happen to be serving the used car industry."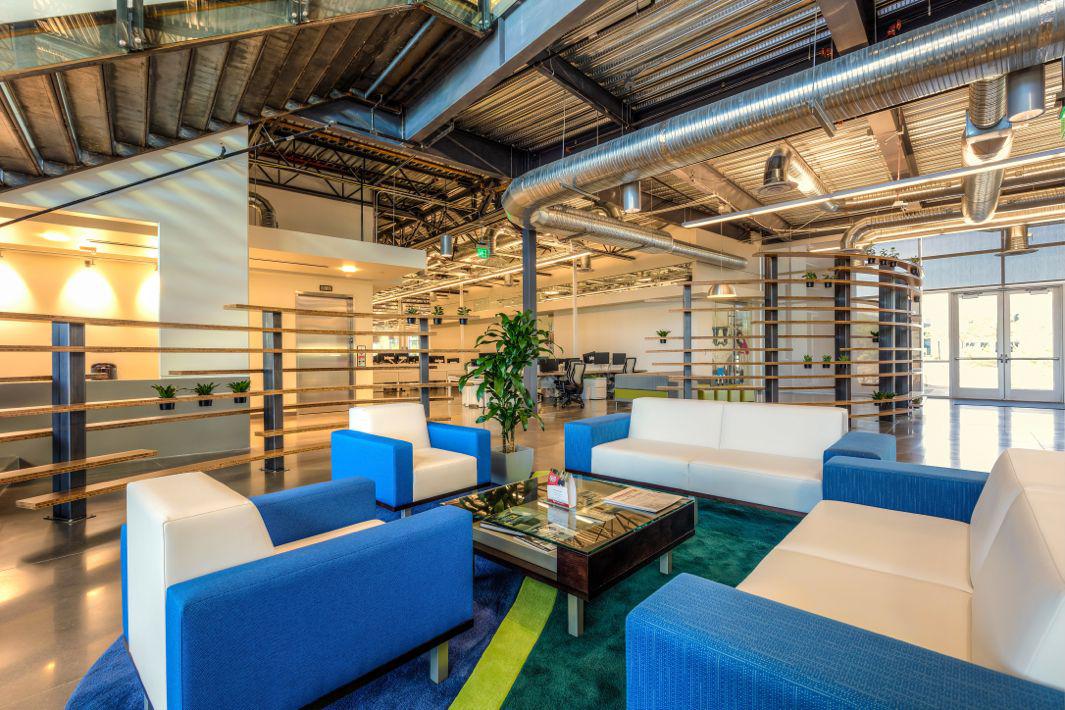 Piper said that the company asked Phoenix Design One "to create an environment that naturally encourages interaction and collaboration across the entire 92,000 square feet of the building." He said they used glass throughout the building to express DriveTime's "core value" of "having transparency in everything we do—both internally and externally."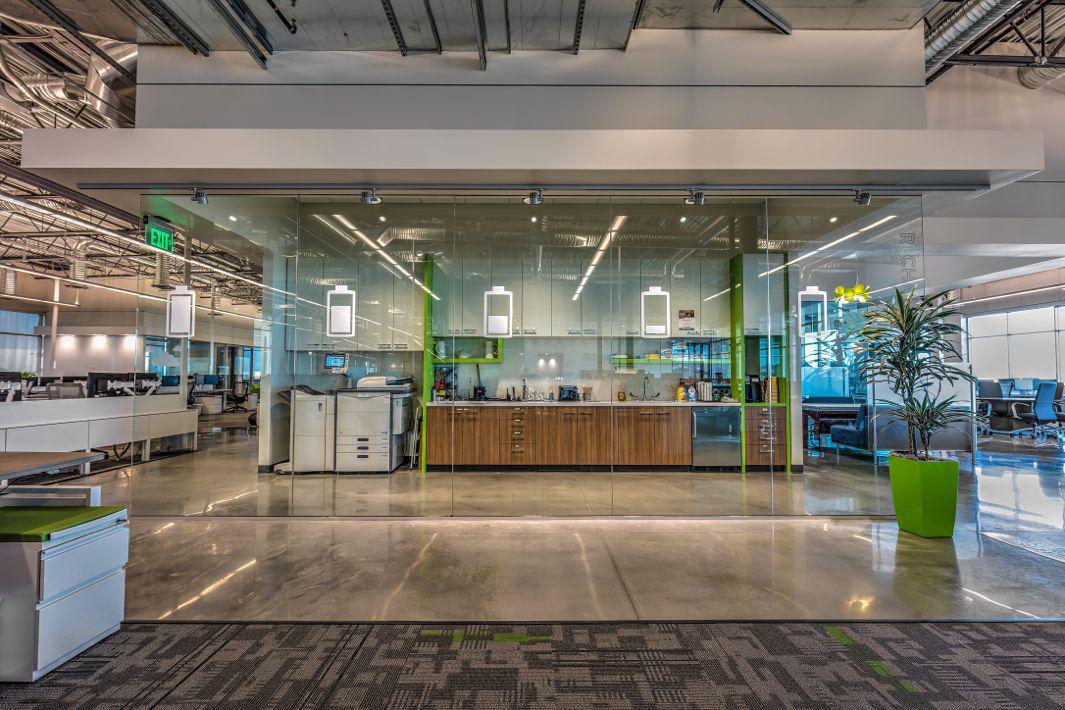 Employees weighed in on numerous decisions, including choosing desks, carpet, and furniture. "We toned down the color scheme concepts so it wasn't too distracting and avoided the 'playful' feel," Piper said, "and kept the focus on integrating glass and long sight lines throughout the building." But employees got perks including an outdoor barbecue area and an indoor recreation center with video games, a pool table, and a gym.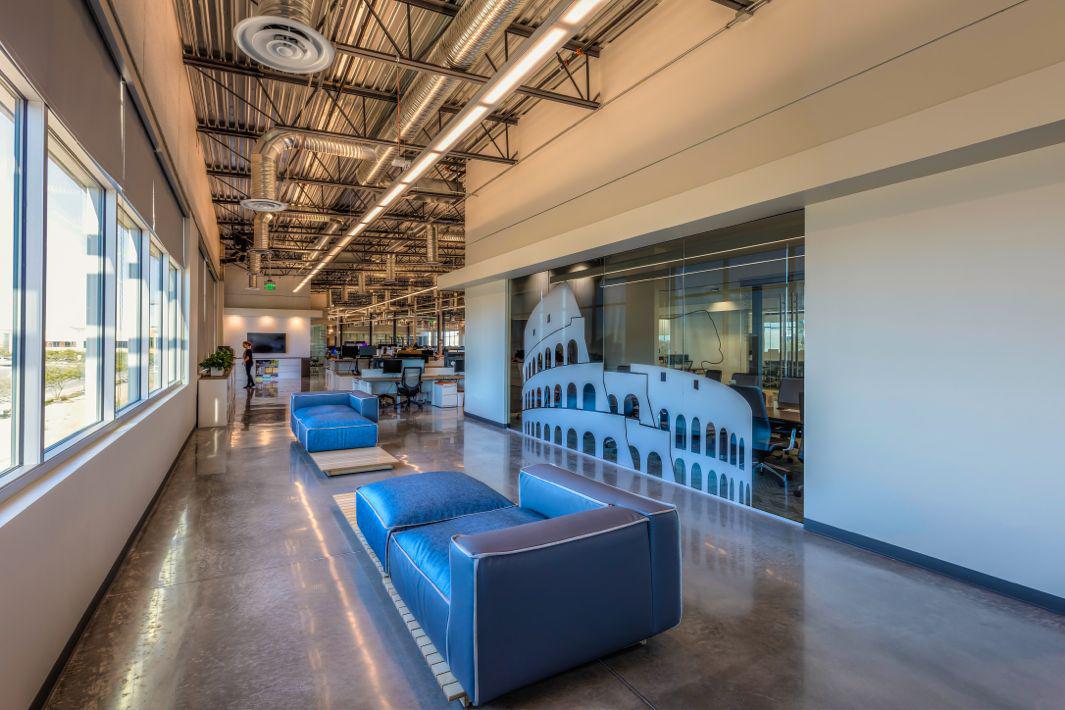 The design includes neoindustrial details, bold art, and a multitude of common spaces that seem to borrow heavily from the prevailing startup design playbook. "We actually don't want to look like a tech startup," Piper said. "We are a young company, we have lots of young people throughout our organization and that drove us to have the industrial look." He said that more than half of the home office employs IT professionals, adding that it "[makes] sense that we would build an environment they were familiar with and comfortable in."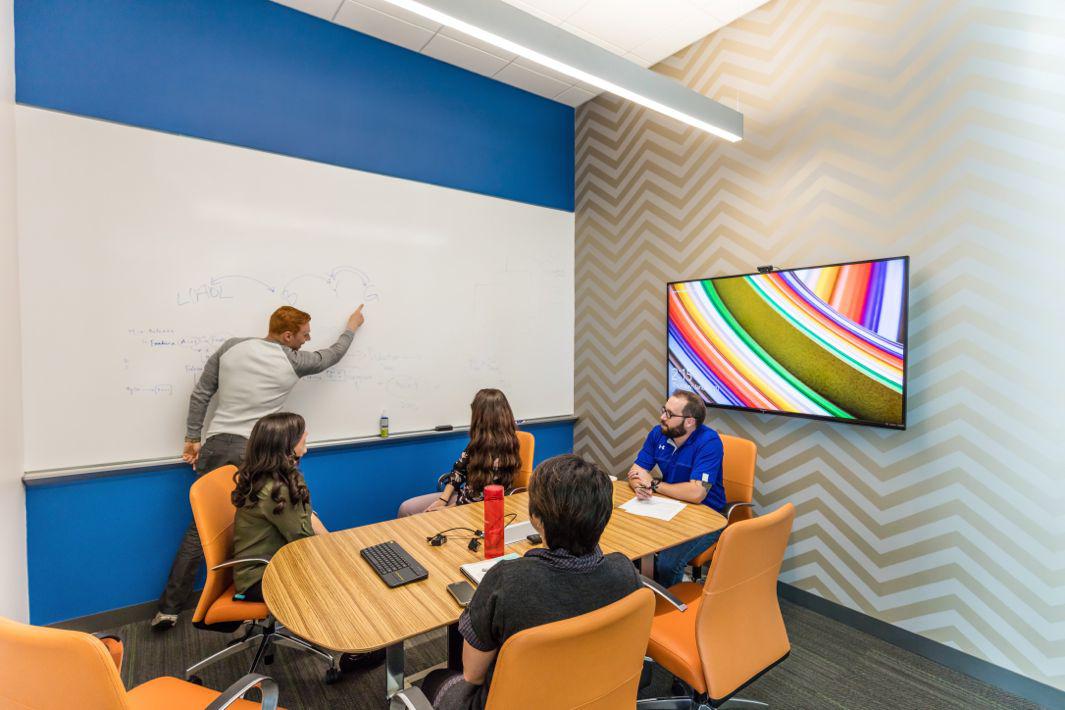 As for the overall aesthetic, Piper added: "The industrial stair cases, open ceiling, exposed metal work and use of stone throughout the building really make it feel like you're just working at a cool company."