The Dutch never seem to miss an opportunity for creating practical urban infrastructure that isn't afraid to be beautiful. And not just obvious projects, such as canal bridges and bike paths in the park, but overlooked and shadowy corners of the built landscape like the normally homely and often unsightly underpass.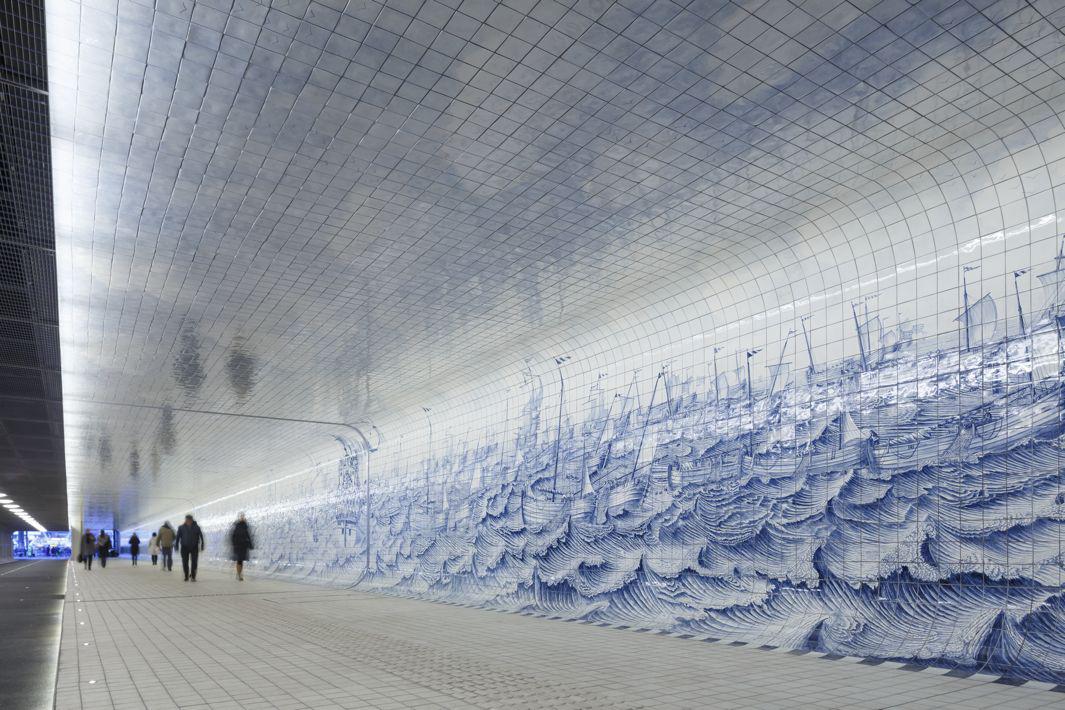 Part of the overall master plan for Amsterdam Central Station and commissioned by the municipality of Amsterdam, ProRail, and Nederlandse Spoorwegen, the Cuyperspassage is a covered pedestrian and cyclist path that opened in late November to connect the city and the River IJ.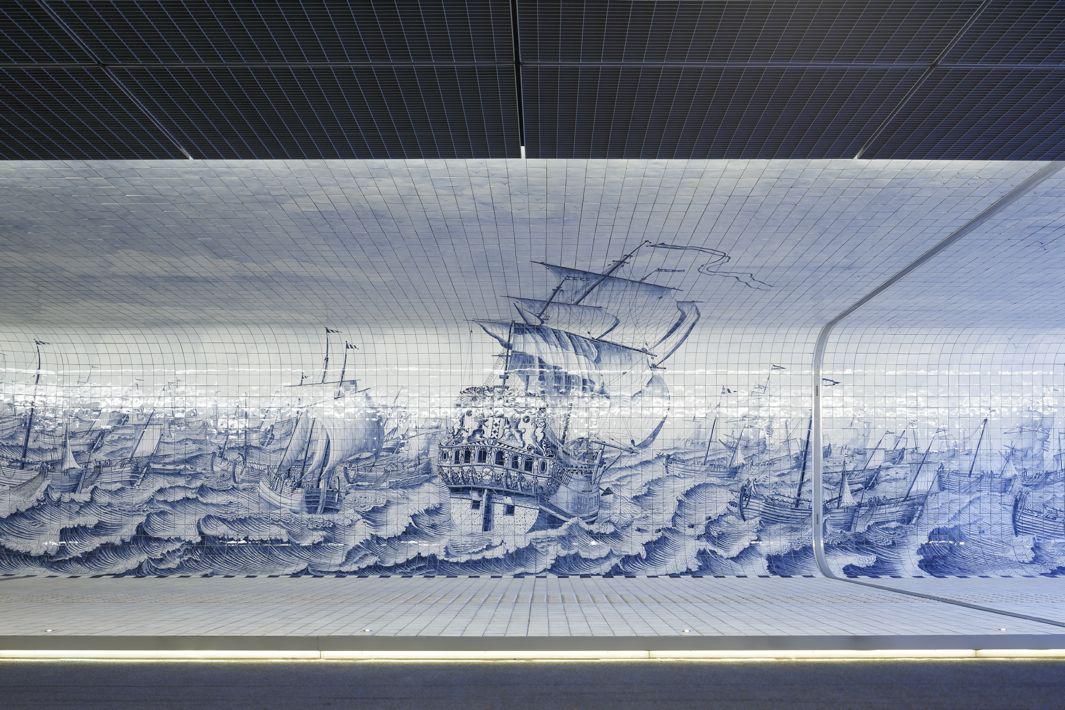 Designed by Benthem Crouwel Architects, the 361-foot-long, 33-foot-wide "slow traffic corridor" clearly delineates the divide between pedestrians and cyclists by raising the glazed ceramic pedestrian level higher.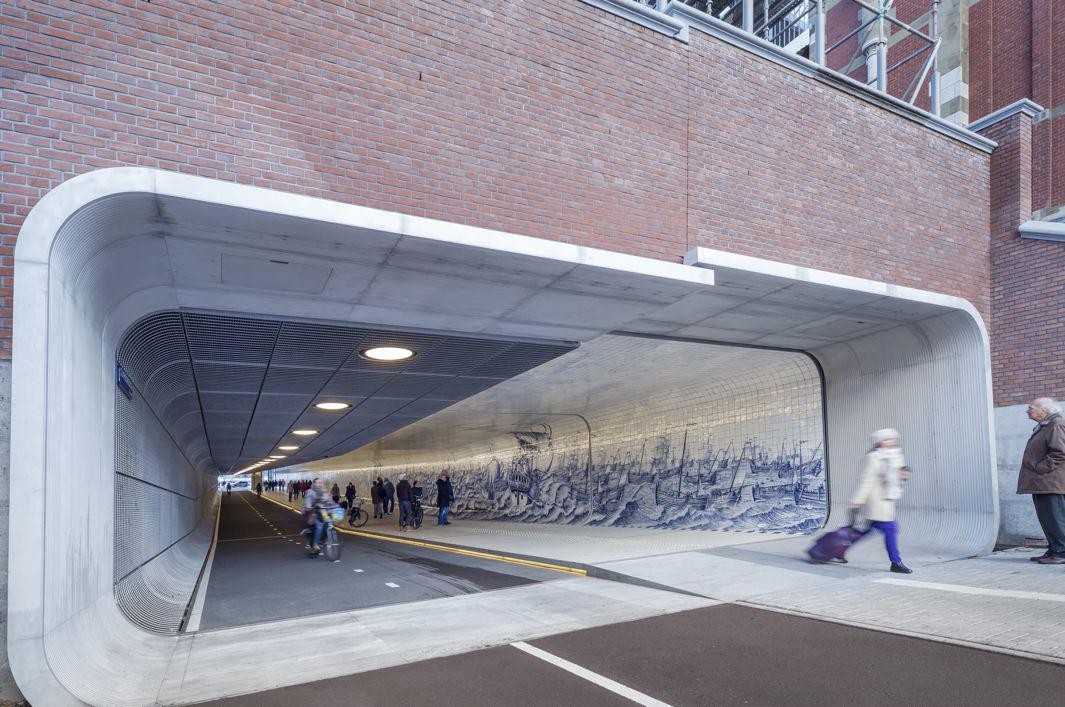 Cyclists can speed along an adjacent LED-lit sound-absorbing path made of black asphalt and steel gratings that were designed to discourage people from posting flyers or graffiting the walls.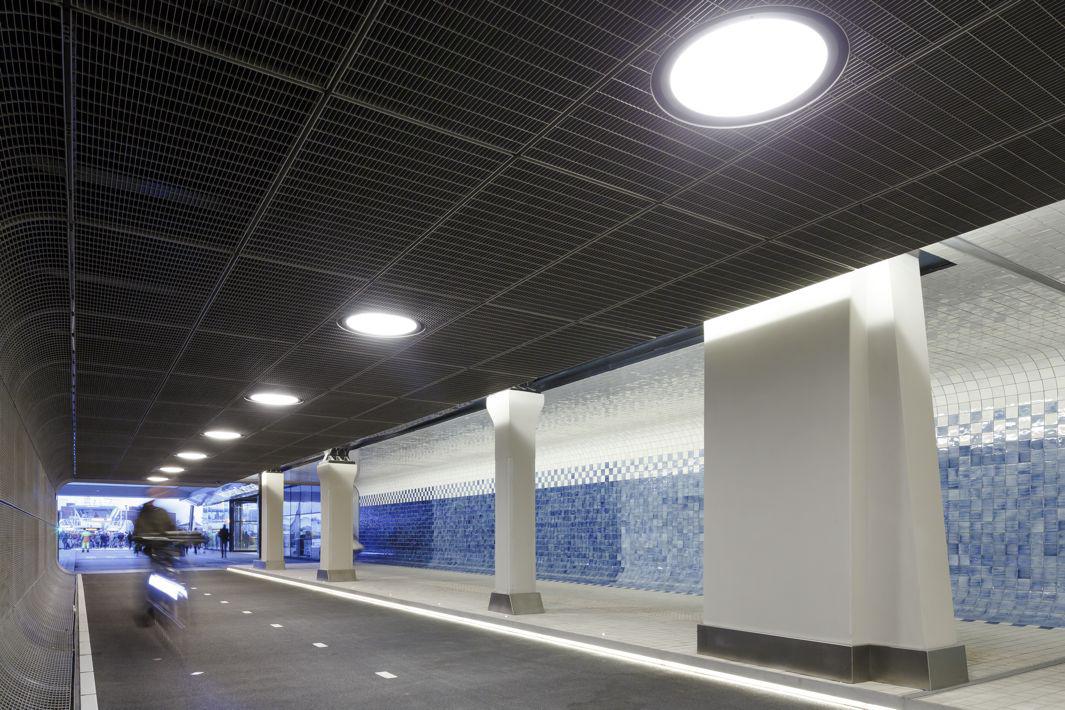 But the crowning jewel of the passage is a breathtaking tableau from Dutch graphic designer Irma Boom that is made of nearly 80,000 hand-painted Delft Blue tiles. Boom fashioned the tableau after a tile panel depicting the Warship Rotterdam and the Herring fleet by Rotterdam tile painter Cornelis Boumeester (1652–1733), whose original work is in the collection of the Rijksmuseum. She replaced the original crest on the stern with the Amsterdam coat of arms. The design then fades out into an abstract wash of blues.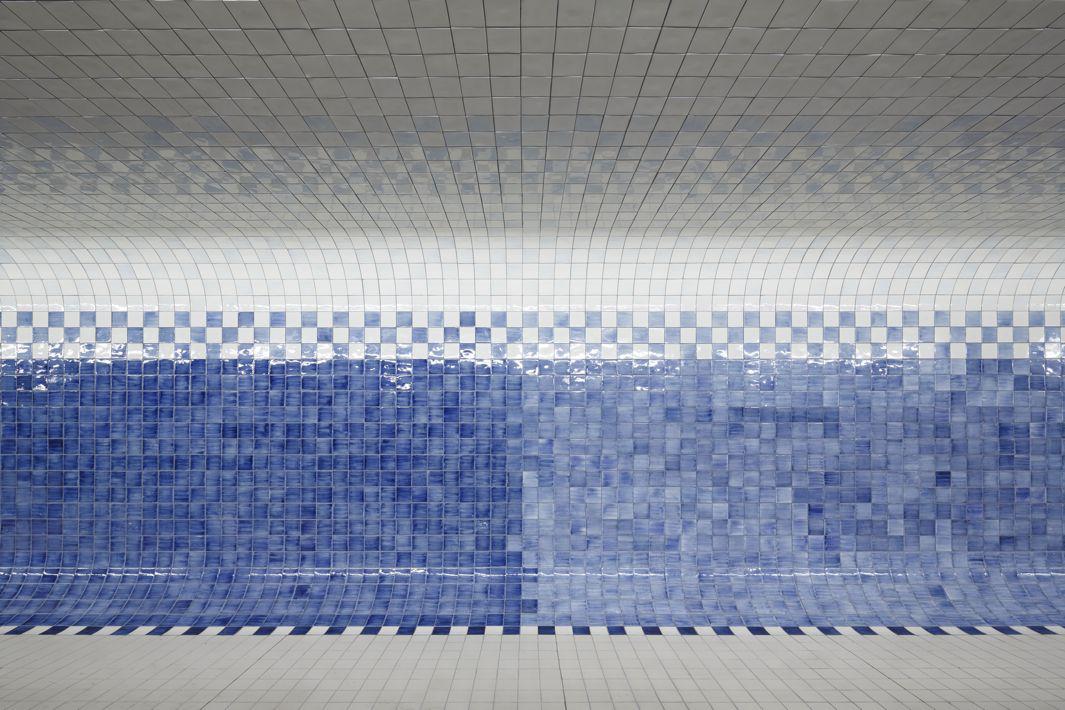 Ceramic company Royal Tichelaar Makkum spent five years making 46,000 wall tiles for the tableau and an additional 33,000 floor tiles. "The whole recalls old kitchens in Amsterdam canal houses," the architects write in a project description, "so that the tunnel is experienced as a safe place—as an urban room."