The new Frederiksvej Kindergarten in Copenhagen by Danish architecture firm COBE is a multibuilding complex whose silhouette was inspired by a child's drawing of a house. But the dark neutral color palette of the exterior is a decidedly sophisticated, adult expression of that familiar archetype of kids drawings everywhere. This gives the building a subtly playful and borderline spooky design aesthetic that begs a second look.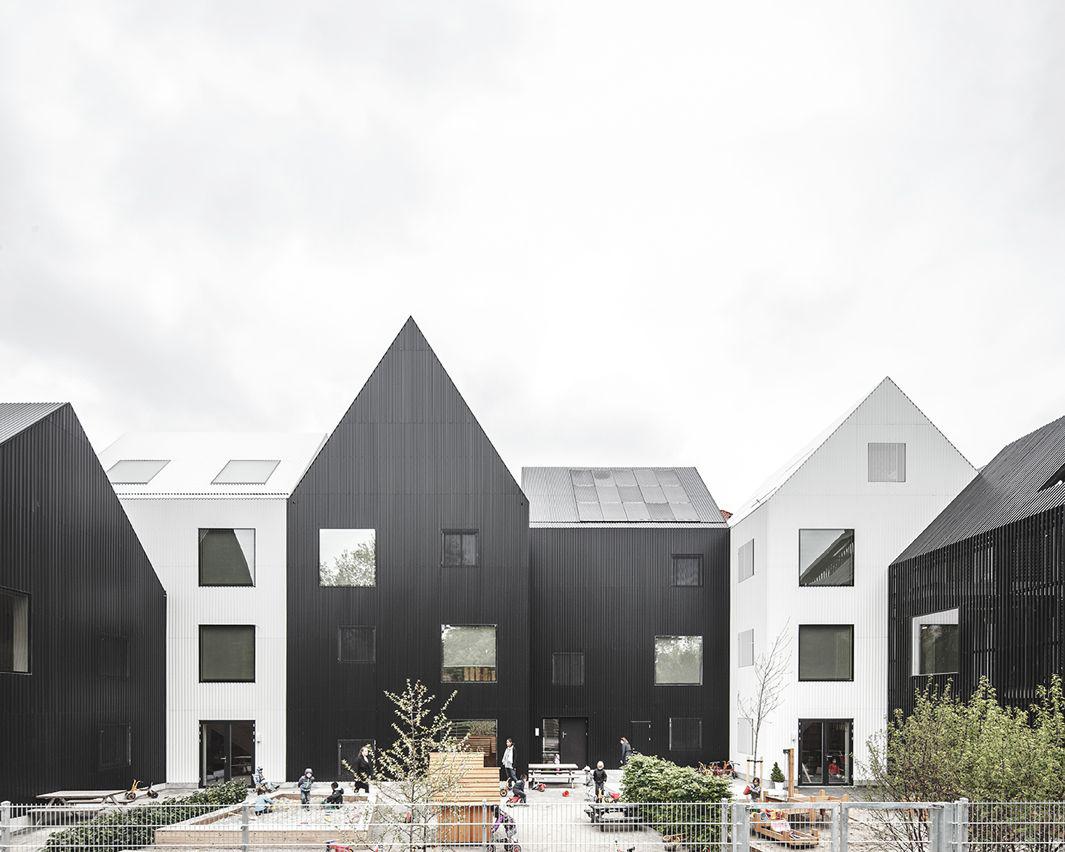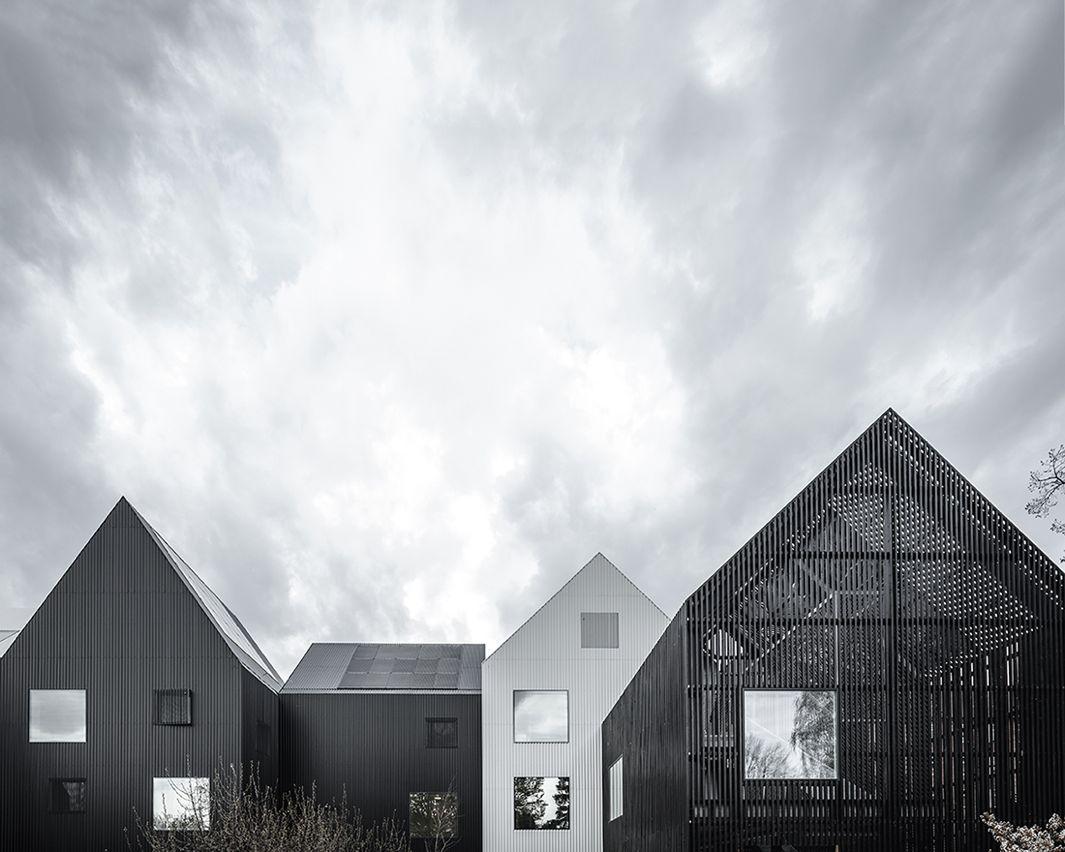 A small day care center for 30 children was demolished on the site to make room for the new structure, which was inaugurated on Friday and is now the largest kindergarten in the Copenhagen neighborhood of Frederiksberg.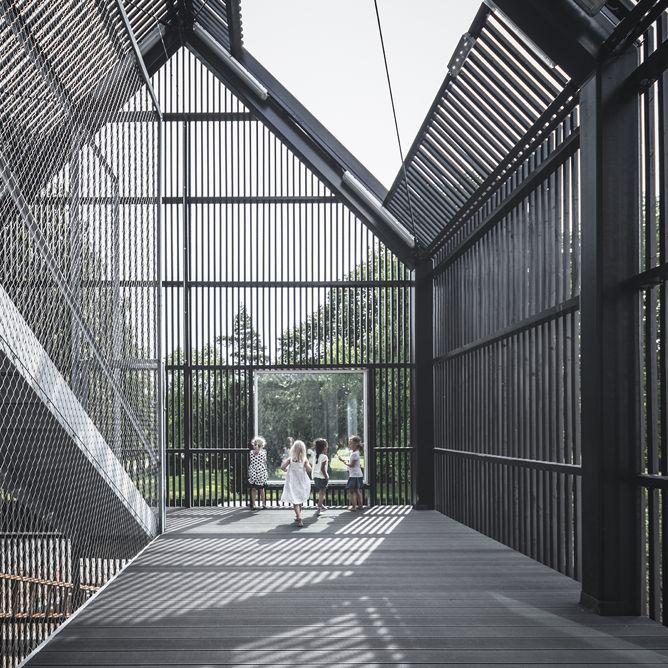 The new kindergarten comprises 11 joined buildings organized around two winter gardens that house six times more children while maintaining a lower profile than surrounding buildings.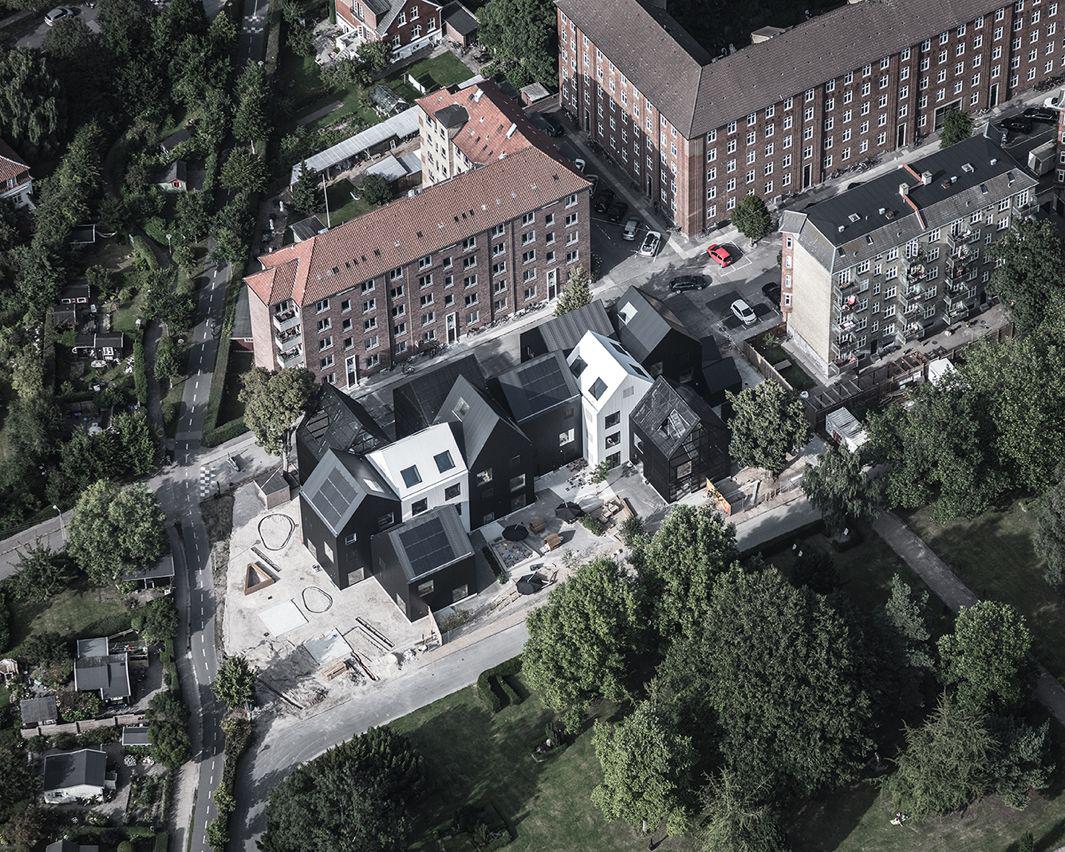 Inside, there's no mistaking that this is a kids' space, with bright white walls, skylights, and plenty of color accents from banners to children's drawings. A house-within-a-house theme is carried throughout the interiors, reinforcing the central design inspiration.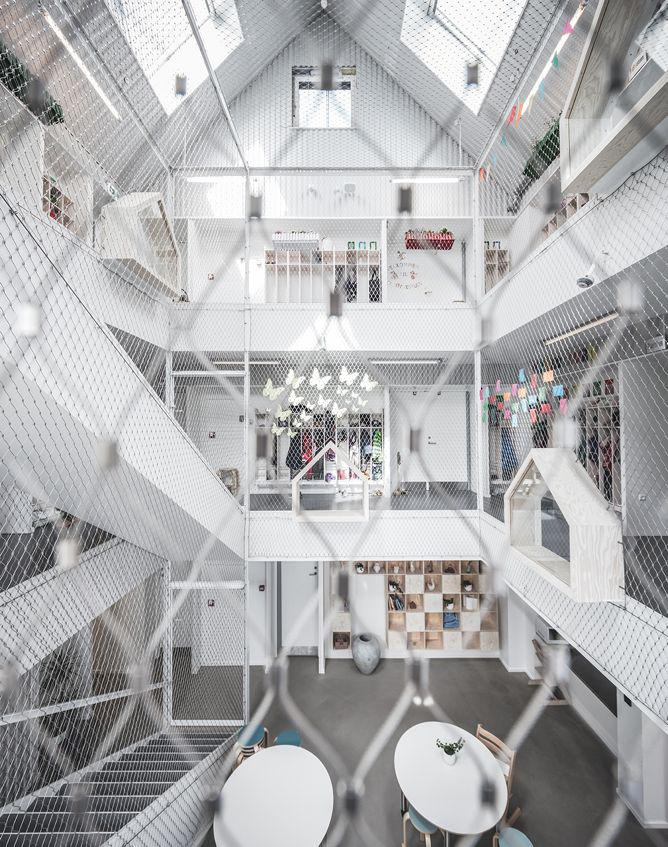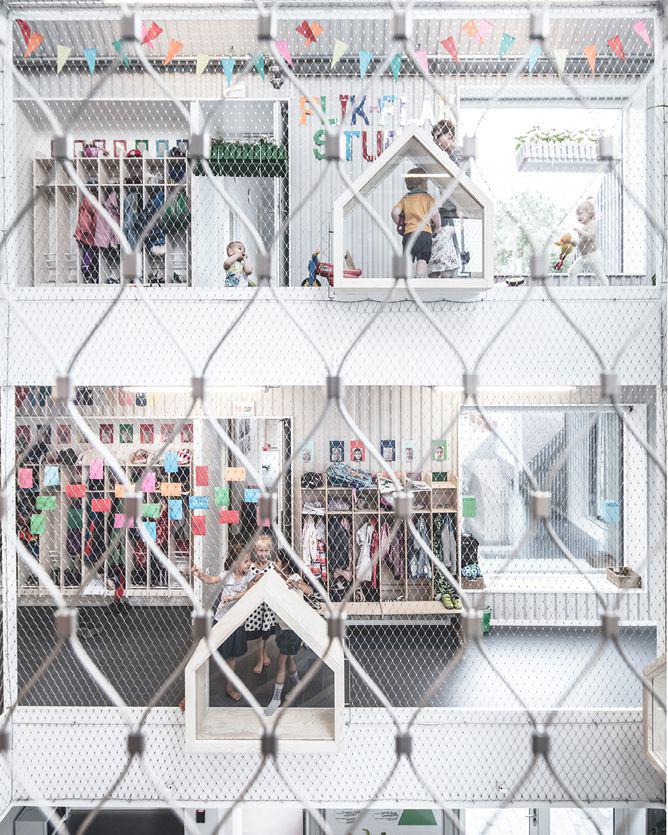 "The kindergarten aims to create a small village setting for children that breaks away from the traditional, large scale institutional daycare environment," the architects write in a press release, adding that they aimed to create "small, individualized spaces where children can establish their own play niches within the building" to promote learning and creativity.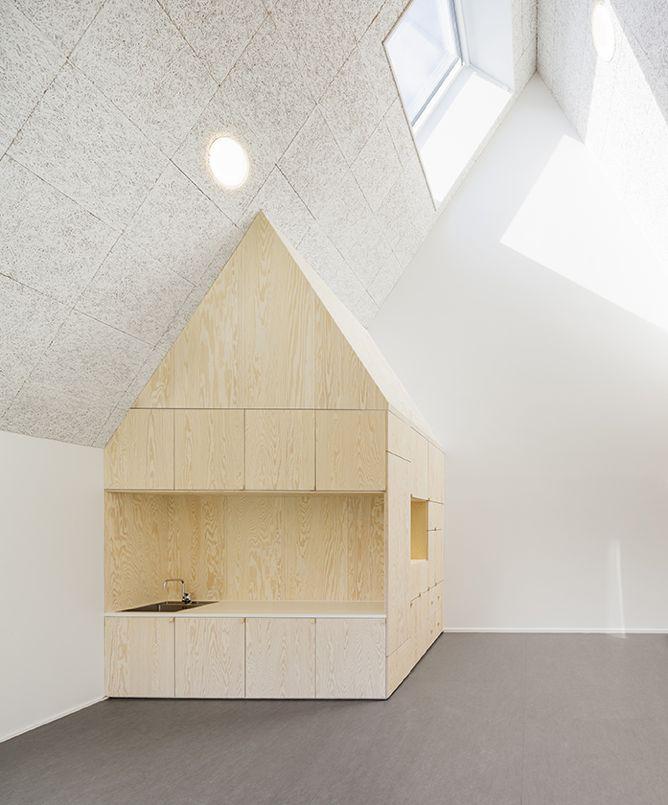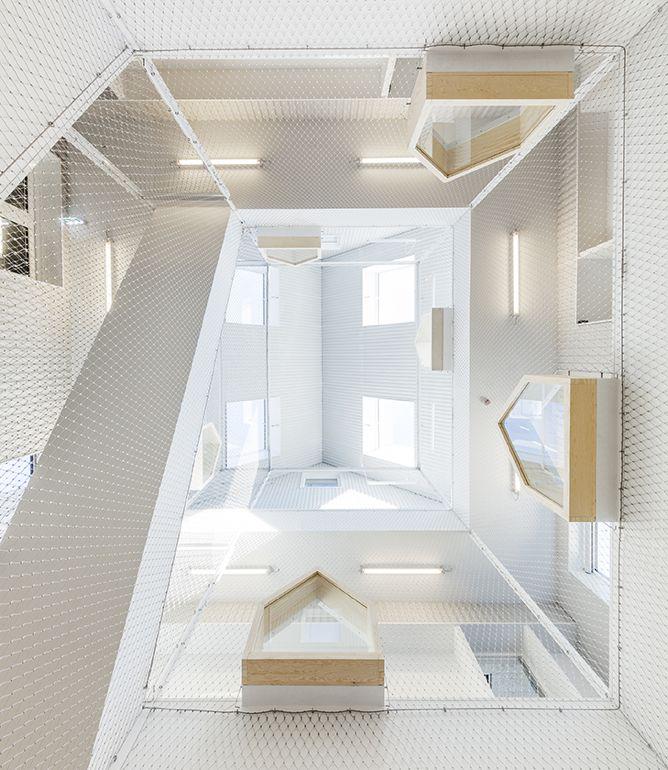 "Today there is a tendency towards building bigger and bigger kindergartens," founder and creative director of COBE Dan Stubbergaard said. "But it is important for us to create intimacy and space for the children's small worlds in the kindergarten, where they spend a large part of their day."