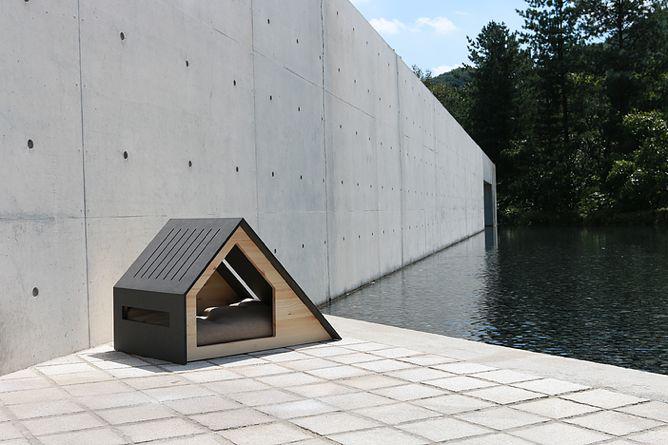 Designer pet furniture and architecture for cats and dogs are a niche market for animal lovers who don't like to compromise their design aesthetics. Korean company Bad Marlon has launched a collection of tiny houses for man's best friend that make the case for pet shelters with elevated design that is architecturally stunning enough to work indoors or out.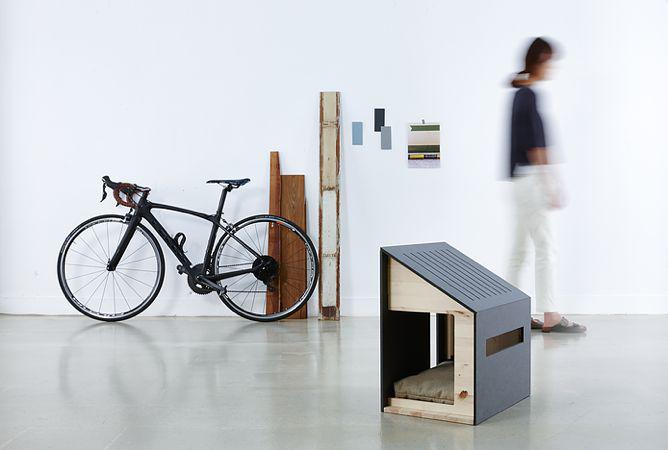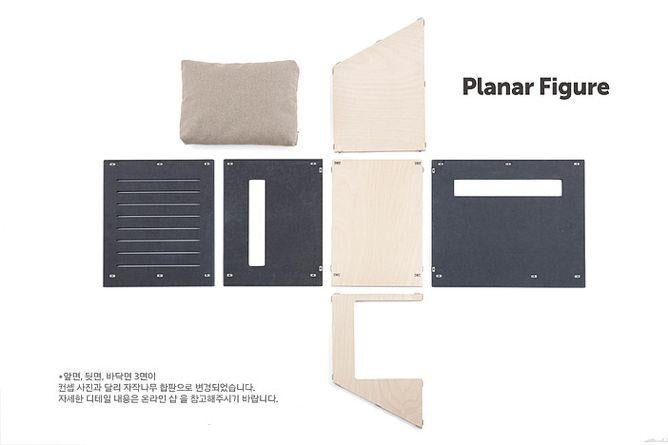 The designers said in a project description that their goal is to create an environment "where pets and people exist in harmony with one another" by offering man and dog a similar design aesthetic. "We hope Bad Marlon's design can help to make a place where pets and people are not only aware of the other's feelings but warmly share in them as well," they write. While the science might not be out yet on the psychological impact of design on dogs, they are certainly easy on human eyes.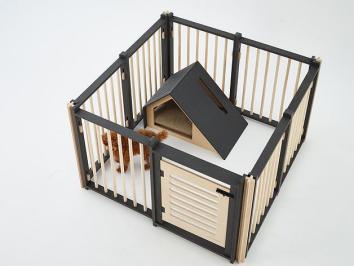 Deauville ($371) and Larvik ($346), two standout designs, are made from a mix of eco-friendly colored MDF boards and birch plywood, with handsome black slotted sides and roofs. The flat-pack houses cleverly snap together with powerful magnets. A pen made from interlocking pieces in a similarly sober style can be added to create a patch of fenced-in yard.
The striking Oshu dog house ($429) includes perforated triangular peep holes that let in light and cast shadows.
The designers told me in an email that the company, which launched in November, does ship to the U.S. but is currently working on its English-language online shop and international shipping policies.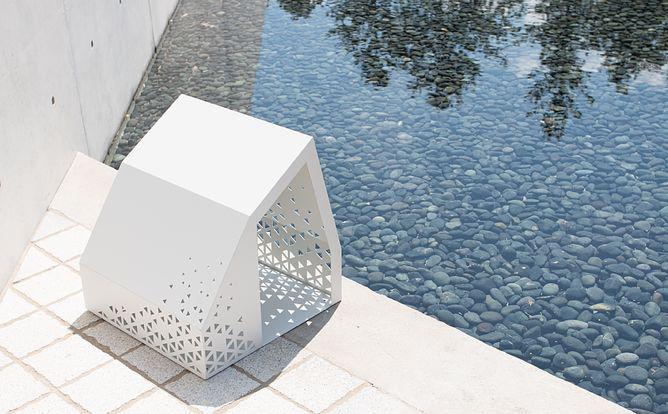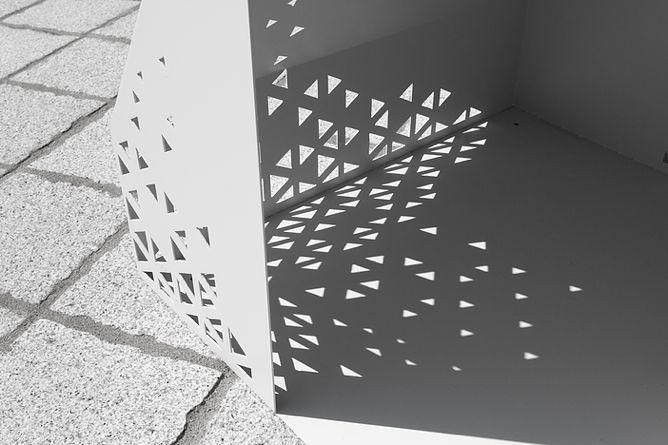 In the meantime, check out more dog house and furniture designs at Bad Marlon.
---