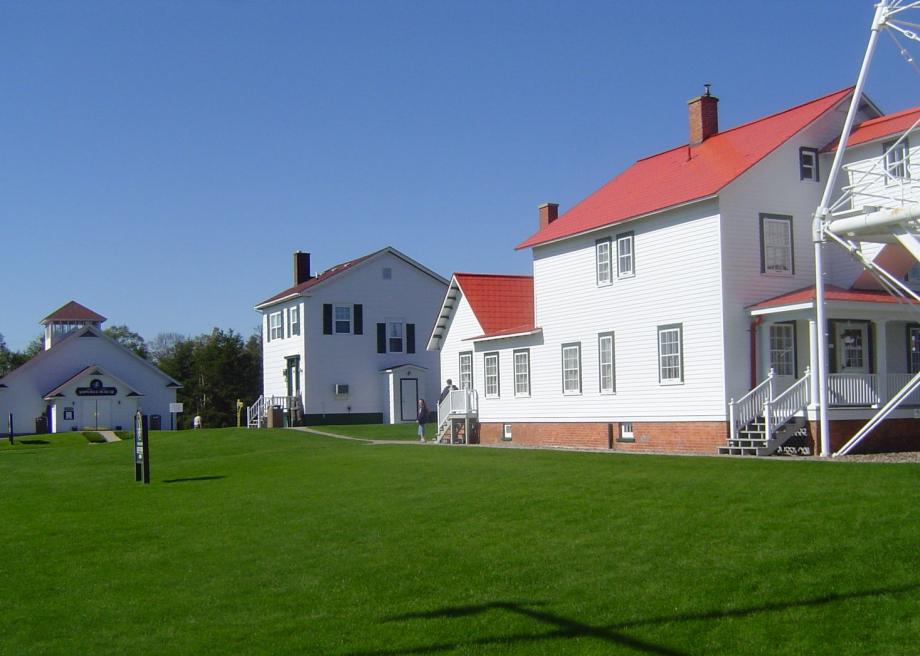 Atlas Obscura on Slate is a blog about the world's hidden wonders. Like us on Facebook and Tumblr, or follow us on Twitter.
In 1975 there was an enormous storm in Lake Superior, making waves that were reported to be as high as 35 feet. The violent storm claimed the lake's largest shipping vessel at the time, the S.S. Edmund Fitzgerald. The sinking of the ship was made famous a year later in a ballad by Gordon Lightfoot (and still, all these years later, kept alive by classic rock radio). Today the wreck, and many others, are remembered at the Shipwreck Museum on the grounds of the former Coast Guard station at Whitefish Point.
Here the tragedy of the Edmund Fitzgerald, which was lost with its captain and crew of 28 men, is memorialized. A combination of bad weather, bad luck, bad wave conditions, bad visibility, and bad radio communications all combined to take the big freighter down. And with less sophisticated weather modeling and no GPS or cellphones at the time, the ship and its crew were swallowed by the water minutes after their final radio communication. The reclaimed bell from the wreck, along with artifacts from other Great Lakes shipwrecks, are on display in the historic buildings.
Whitefish Point was the closest station to the Fitzgerald at the time it went down. Dating back to the mid-19th century, the lighthouse was operated as a Coast Guard facility until 1996. The whole site was then deeded over to the three entities that still jointly run it today—the Great Lakes Shipwreck Historical Society, the Michigan Audubon, and the U.S. Fish and Wildlife Service. While all three share the running of the site, the historical society oversees the museum side, which encompasses the buildings as well as the reclaimed items and historical artifacts. There is also a busy bird observatory on-site, important in the tracking and counting of numerous hawks, owls, and waterbirds. If you play your cards right, between April and November you can even stay in the old Coast Guard barracks, which have been restored to accommodate a few overnight guests—just you and the birds.  
Submitted by Atlas Obscura contributor pshawraven.
For more on the Great Lakes Shipwreck Museum, visit Atlas Obscura!
More wonders to explore:
---