Russian paper artist Asya Kozina has created a series of whimsical, hand-cut Baroque wigs whose plain white source material helps to highlight the insanity of their elaborate forms.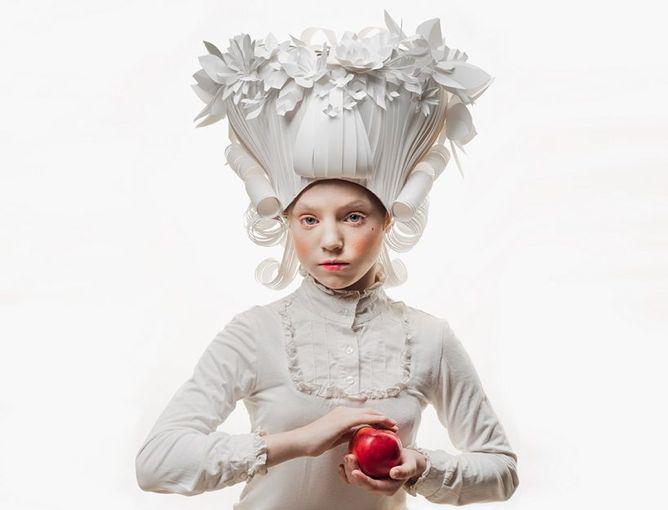 Kozina, whose previous work includes wild paper wedding dresses and period costumes, told me in an email that she has always been fascinated by historical wigs, and Baroque styles in particular. She said she researched the period extensively to understand "the atmosphere of the era" in terms of culture and dress. She began to experiment by sketching out her own wigs, taking care to "never replicate" the exact same designs.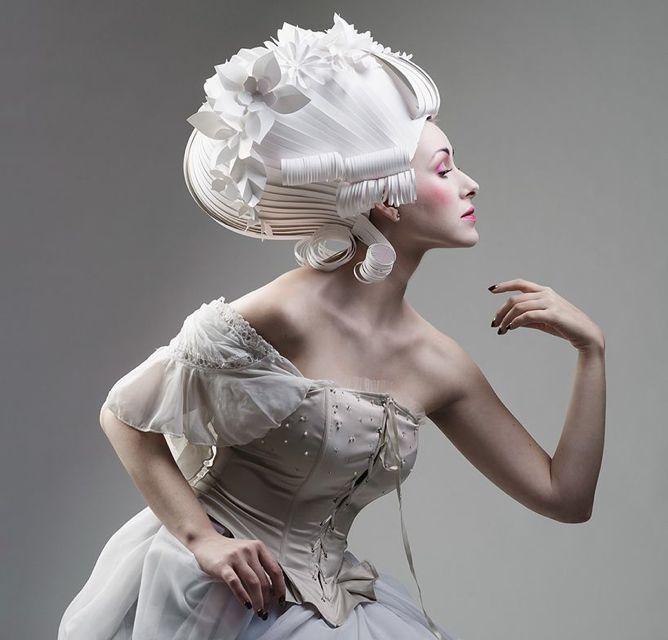 Then she hand-cut the wigs, testing out varying paper densities until she settled on the right paper weight, not a laser printer in sight. "I am not an enemy of technology," Kozina said, adding that she favors traditional paper-cutting techniques because she is "interested in [creating] something that printers and programs [are] not capable [of] doing."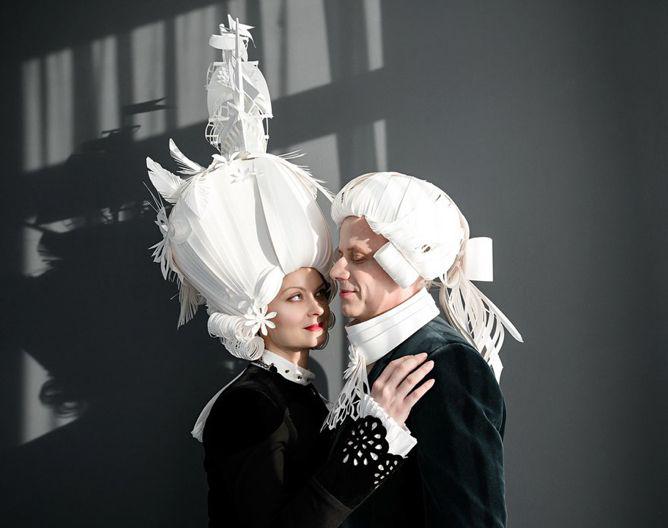 The beautifully crafted paper wigs embellished with de rigeur stiff curls, flowers, and sailboats are a fresh look at something we normally only see through the abstract, stylized lens of historic paintings or period films.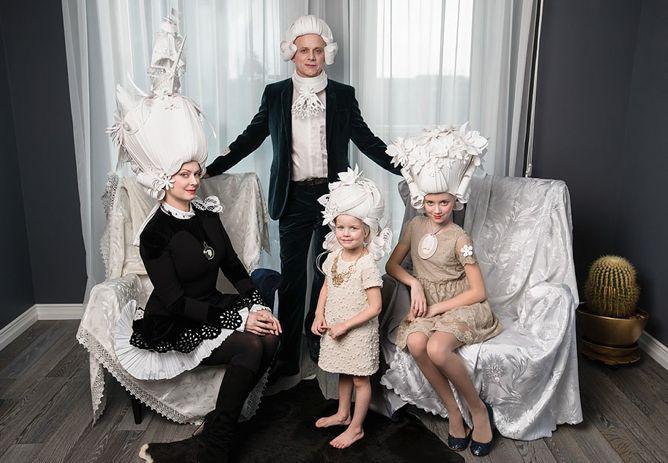 "This is art for art's sake," Kozina writes on her Behance portfolio, "aesthetics for aesthetics, no practical sense. But they are beautiful."