The controversial concept of skyscraper cemeteries is one way that designers have imagined a future solution to the problem of overcrowding in urban areas, where finding space for growing populations is a challenge not only for the living but also for the dead.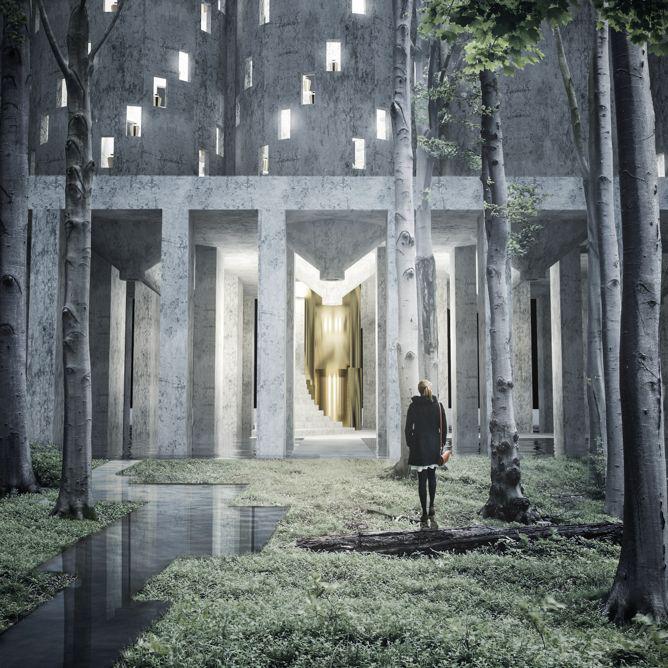 Recently Fredrik Thornström and Karolina Pajnowska, master's candidates at the School of Architecture at Lund University in Sweden, proposed another take on the concept of a vertical cemetery that would involve repurposing a disused grain silo in Malmö—the country's third-largest city—into a crematorium and columbarium.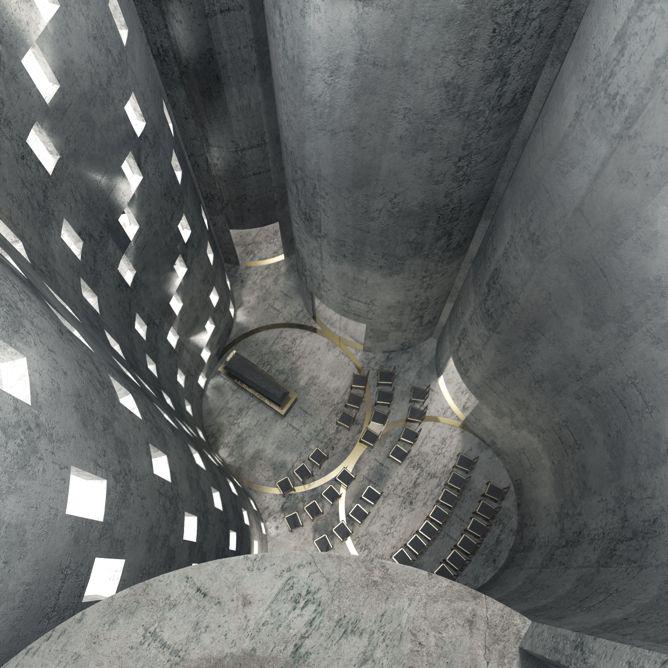 Their idea involves turning one silo into a crematorium and its adjacent twin into housing, a project they are calling "The House of the Living and the House of the Dead." But Thornström told me in an email that the main focus of the proposal is the vertical cemetery that would turn the cylindrical silo structure into a columbarium, placing a crematorium in the facility's machine tower.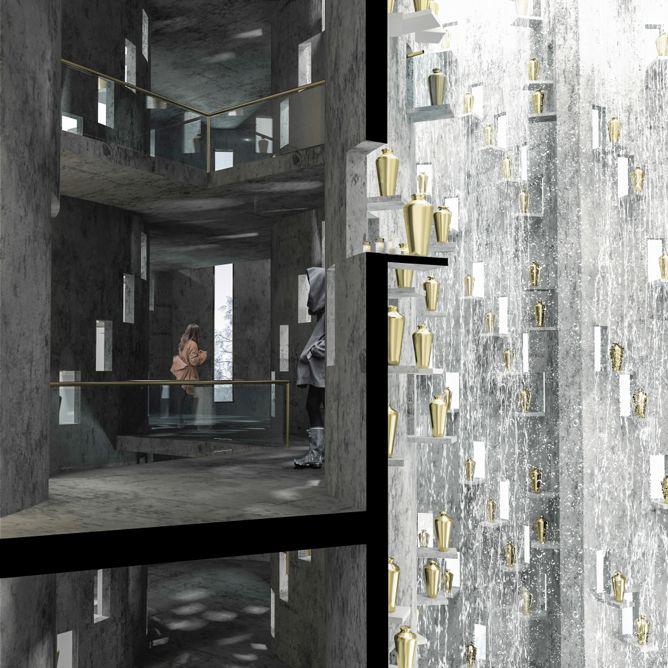 "The concept of the building is making clusters of silo-cylinders to form empty 'voids' flooded with light from above," he said. "These voids are spaces designated for 'the dead' and inaccessible for the living that are visiting the columbarium."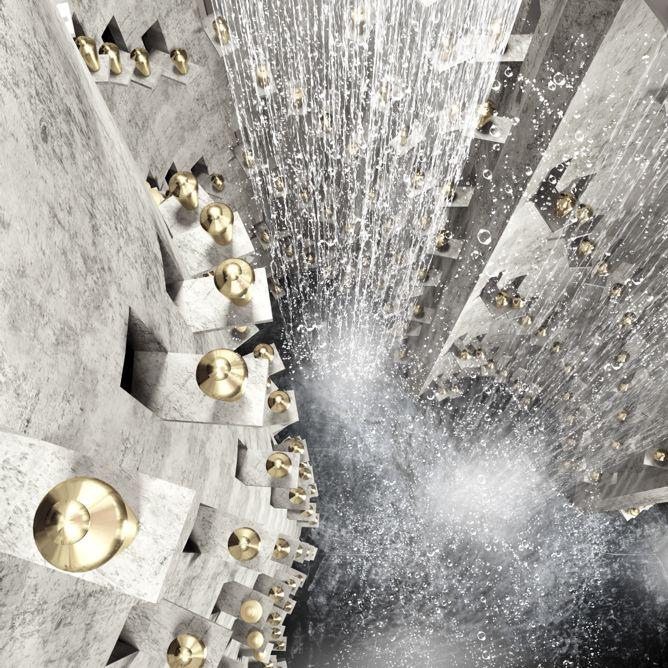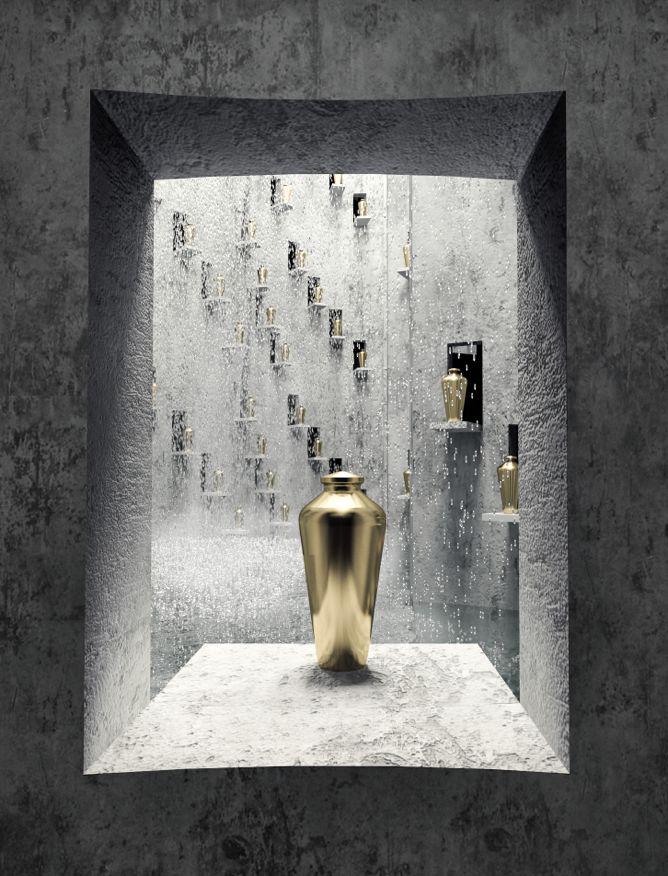 Part of the silo would be turned into a somber ceremony hall for funerals. Urns containing the remains of loved ones would be placed on shelves spiraling along the inner walls of one of the so-called voids, so that friends and family could visit. "Every urn is accessible from the darker, meandering spaces in between the voids through a small window that serves as the memorial slot for the passed away," Thornström said, "as in a traditional columbarium."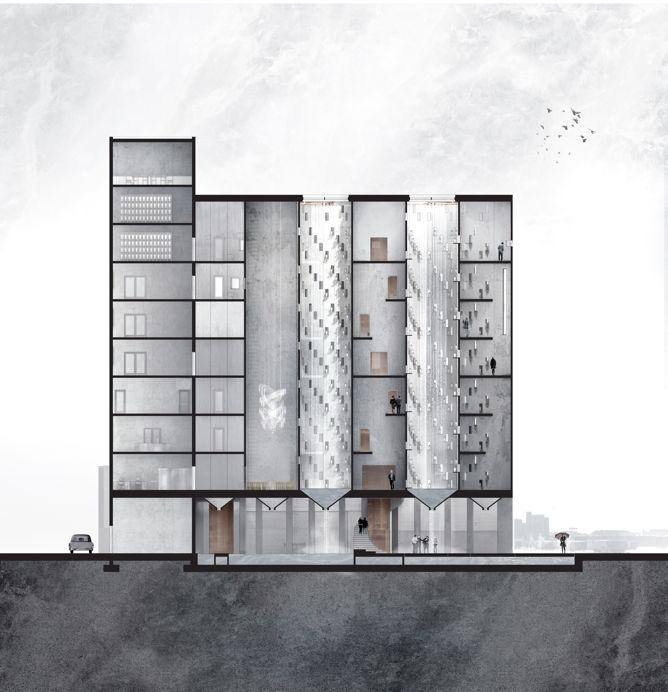 Of course not everyone might be in love with the idea of turning a structure whose previous function was to process and store grain into a crematorium and final resting space for human beings. But it's an imaginative solution both as an urban recycling project of a disused industrial building and one answer to the worsening problem of overcrowding in the world's urban cemeteries, as cities run out of land for burial plots and are forced to embrace new solutions for housing the dead.