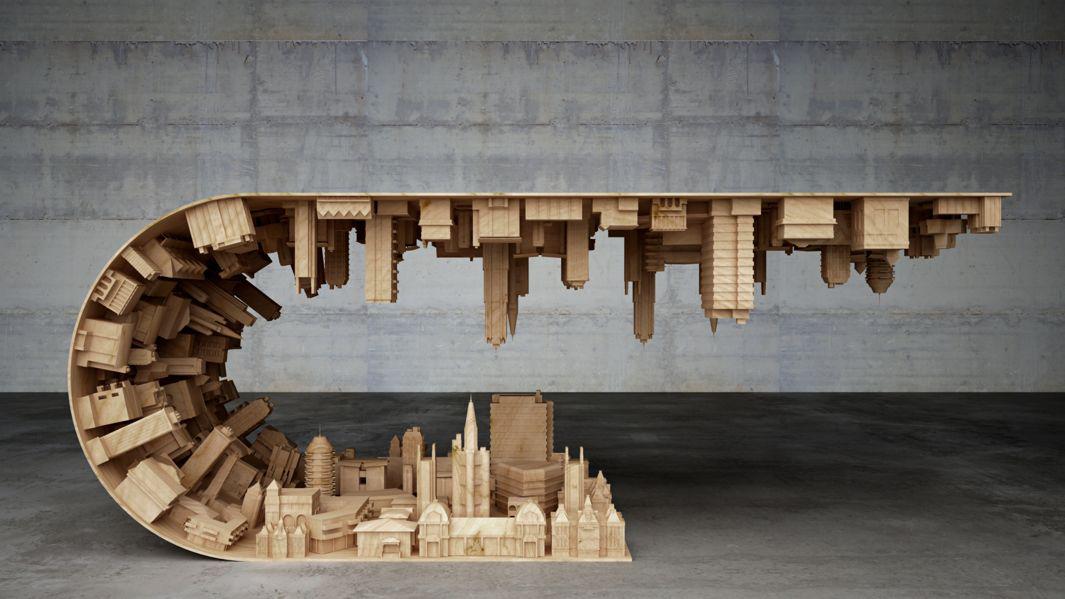 The coffee table is a functional object that anchors a living room, but it can also be a blank canvas for risk-taking designers and a safe space for otherwise conservative furniture-buyers to show a little personality and attitude. High-concept furniture design is a bit like haute couture—too out there and expensive for the masses, it nonetheless offers food for thought.
The Wave City Coffee Table by Cyprus-based designer Stelios Mousarris is a scene-stealing piece of conceptual furniture design that looks like something out of a disaster movie.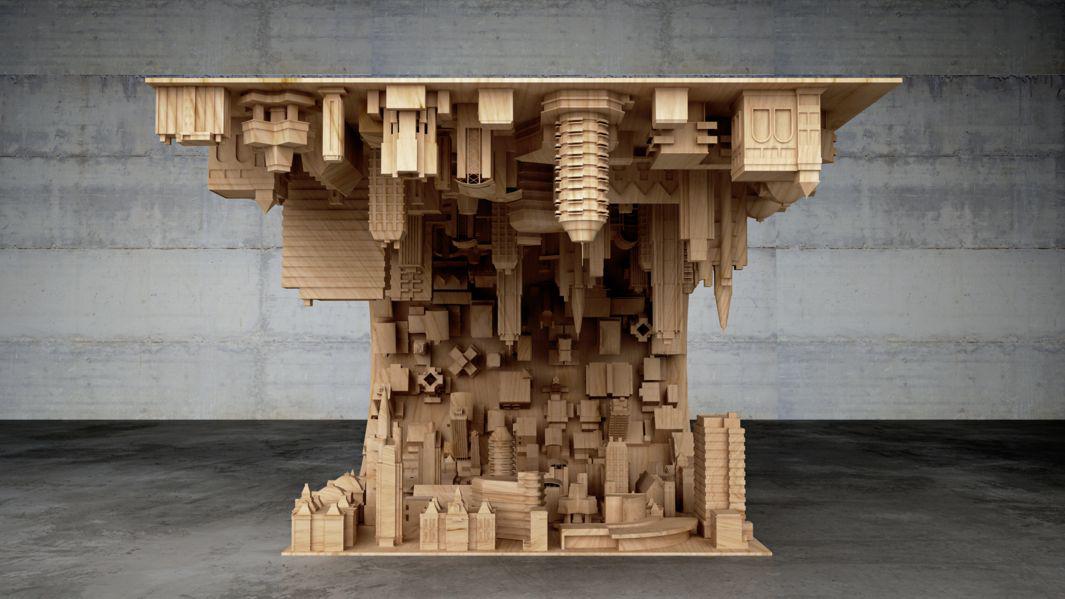 While Mousarris has acknowledged that his showy coffee table looks like it was torn from the mind-bending 2010 film Inception, the designer told me in an email that it was inspired by a documentary about tsunamis. Despite the apocalyptic underpinnings of the table's optics, Mousarris said that in general his designs offer "a friendly and fresh perspective. I want the viewers to look at my designs/products for more than 10 seconds."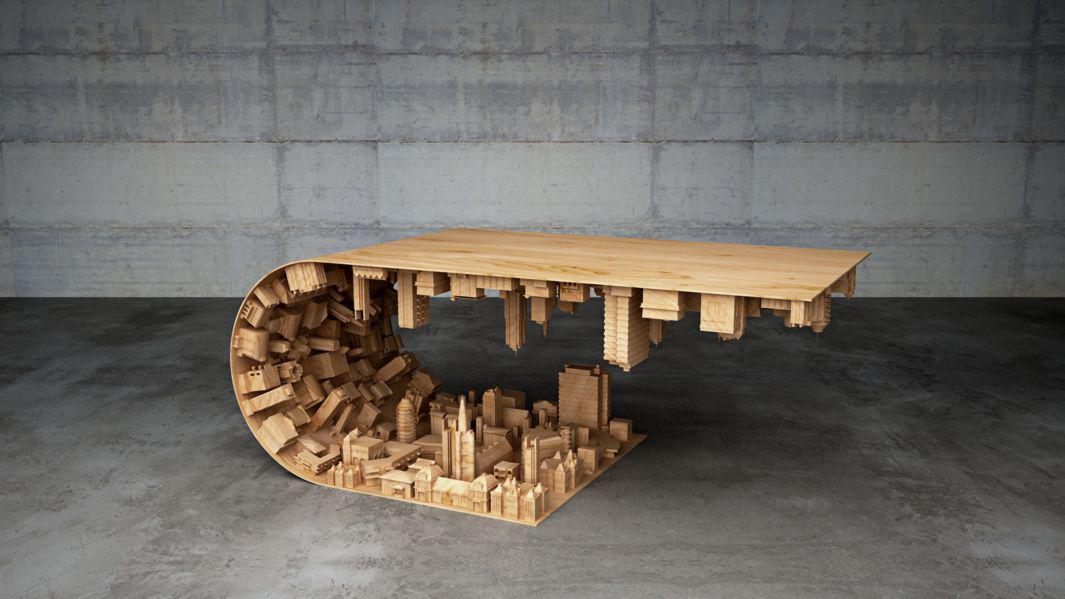 Mousarris worked as a model-maker and as an assistant designer for Duffy London—whose equally eye-catching, ocean-inspired Abyss Table has just been released in a lighted dining table version—before starting his own company. In addition to the $5,400 Wave City Coffee Table, which was built using bent steel, wood cladding, and 3-D-printed technology, he has just released a chair that looks like it was fashioned from a magic carpet.
---